On the suggestion of Jo-Anne from the wonderful vintage shop, Once More with Feeling, we walked along Victoria Street in Seddon, to indulge in brunch at The Little Man Cafe.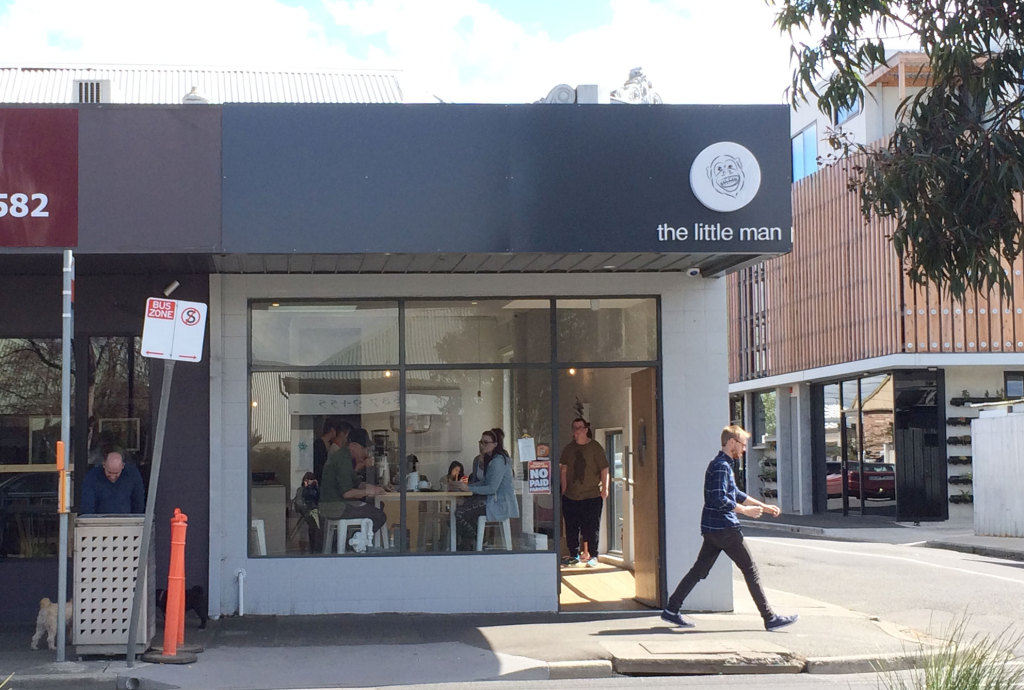 I found out after our visit that the Little Man Cafe is actually located in the old Seddon post office but you would never know looking at it now!
The renovated interior is light and bright, with the Melbourne spring sun streaming in the side window….think IKEA vibe with very minimal decor.
There is a pretty impressive coffee machine…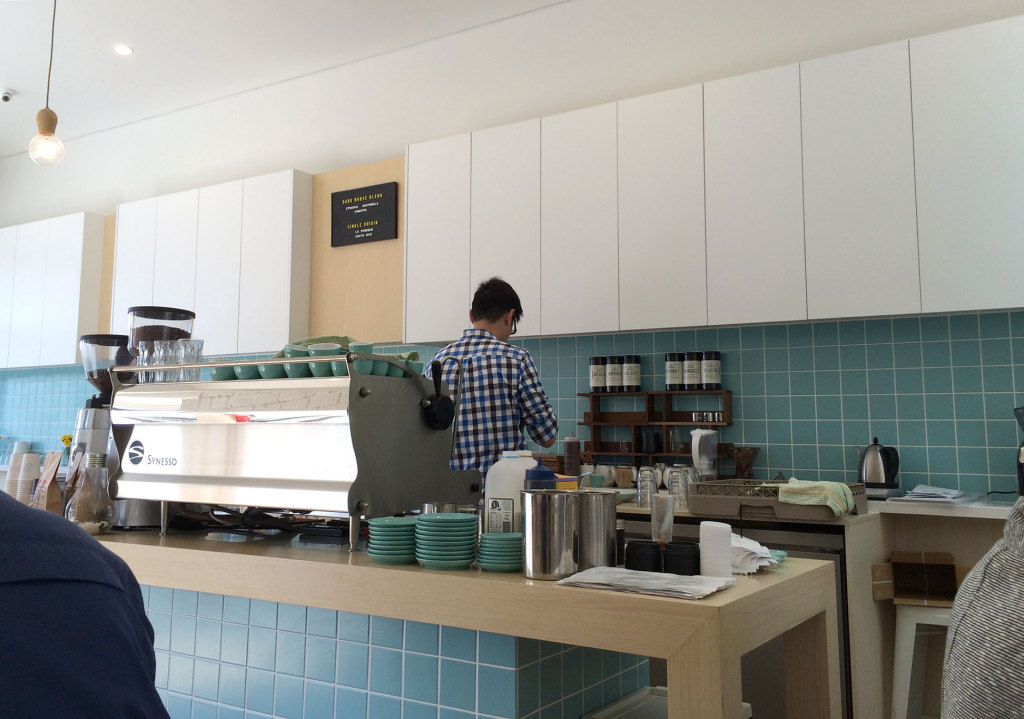 The Little Man Cafe is a small, narrow space, so we were lucky to score a nice big table, despite the Saturday morning rush!
My husband and I both started with Chai tea…with soy milk…and I loved the way it was presented…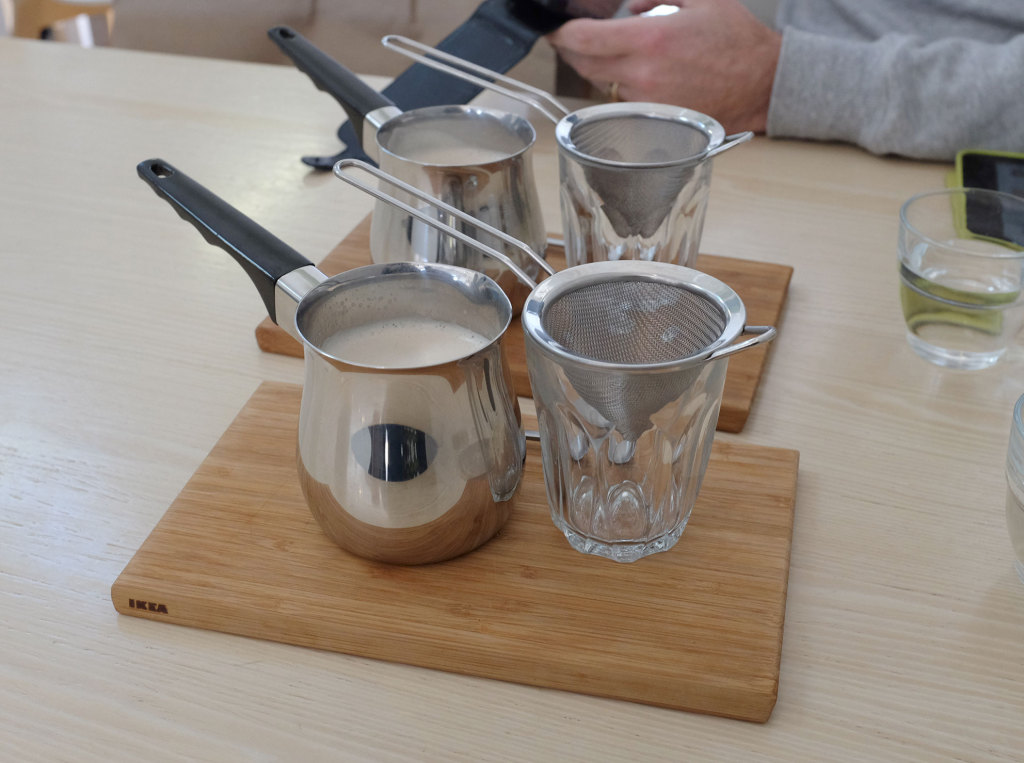 Our only complaint is that the serving seems to be too small…..it is so delicious that as soon as you finish one, you want another…so we did!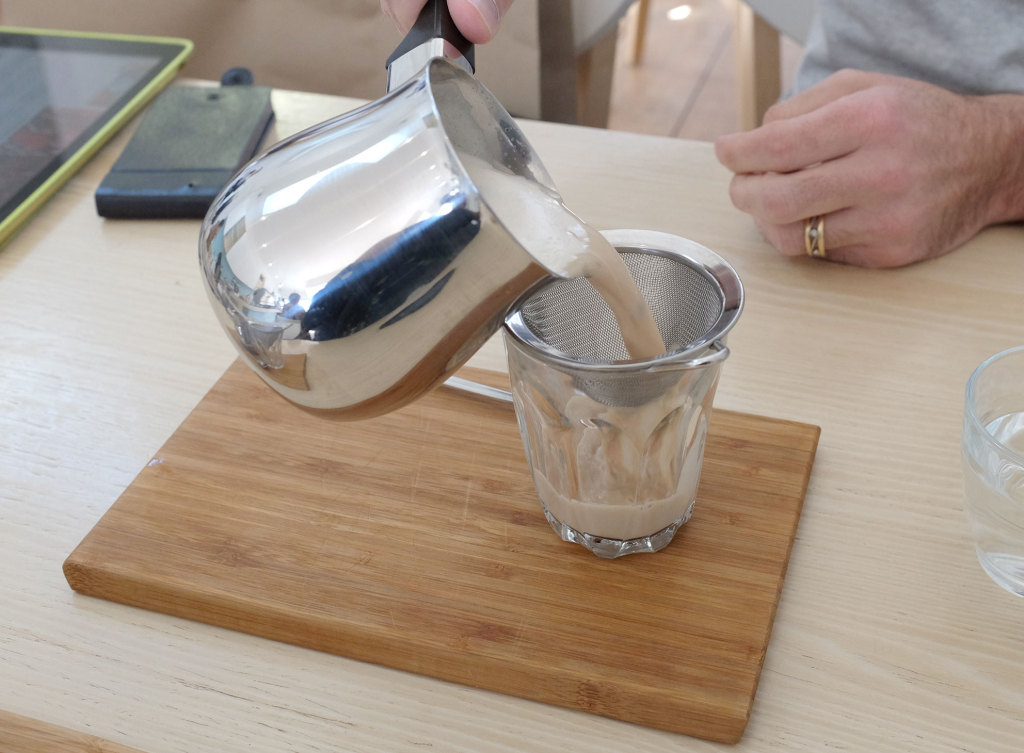 The menu is simple, but we were happy to find that breakfast is served all day at the Little Man Cafe, so we were able to order our usual brunch combination!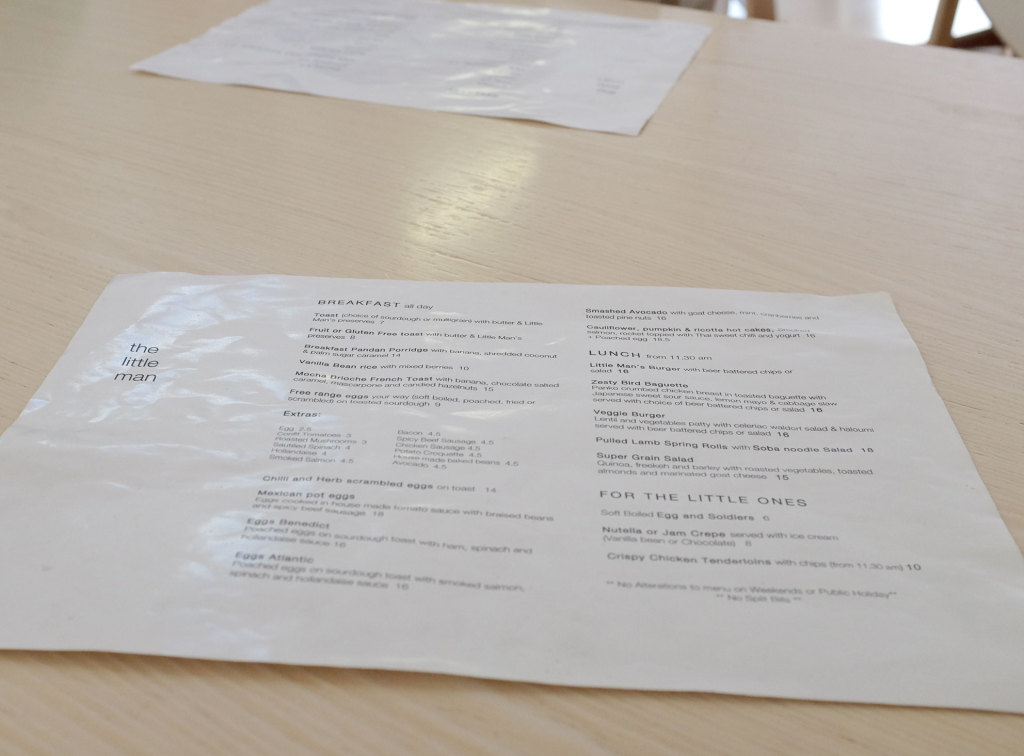 Our meals came reasonably quickly….perfectly timed between our chai teas!
My husband had scrambled eggs on sourdough, with bacon and mushrooms on the side.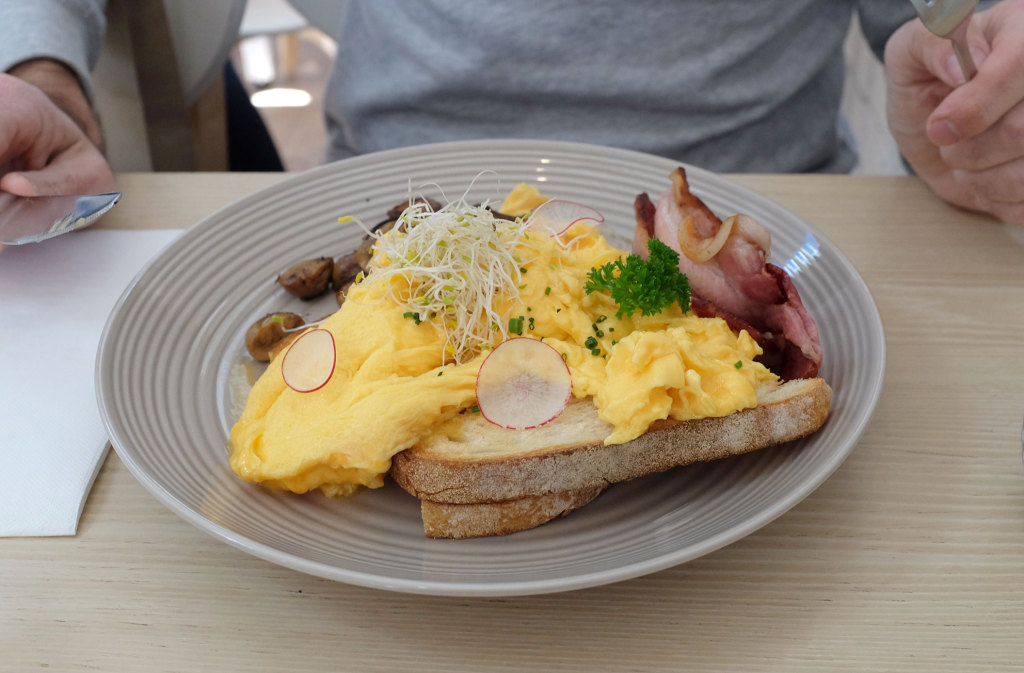 I had poached eggs on sourdough, with tomatoes and avocado…no dairy!  I loved the plates the meals were served on…they were like flat bowls…if that makes any sense!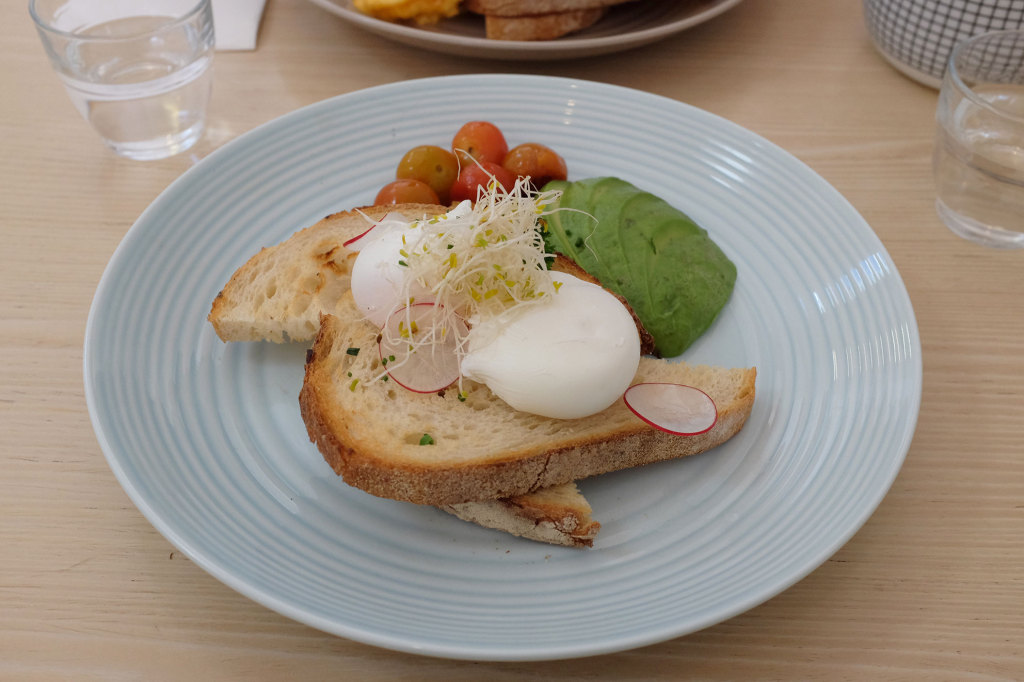 We had a thoroughly enjoyable visit to Seddon….nothing like brunch and chai tea at a great little cafe, with a spot of vintage shopping on the side to start the weekend!
The Little Man Cafe is located at 158 Victoria Street, Seddon, Victoria 3011
It is open Mon and Wed–Fri 8am–4pm, Sat and Sun 7am–4pm