For our brunch experience this week, we went to Hardware Lane, in Melbourne, to see what we could find!
Hardware Lane is like Lygon Street….the waiters work hard to invite you in to their restaurants…and there are quite a few places to choose from.
We ended up being enticed into the Pop Restaurant…it helped that the waiters were totally charming with fabulous french accents!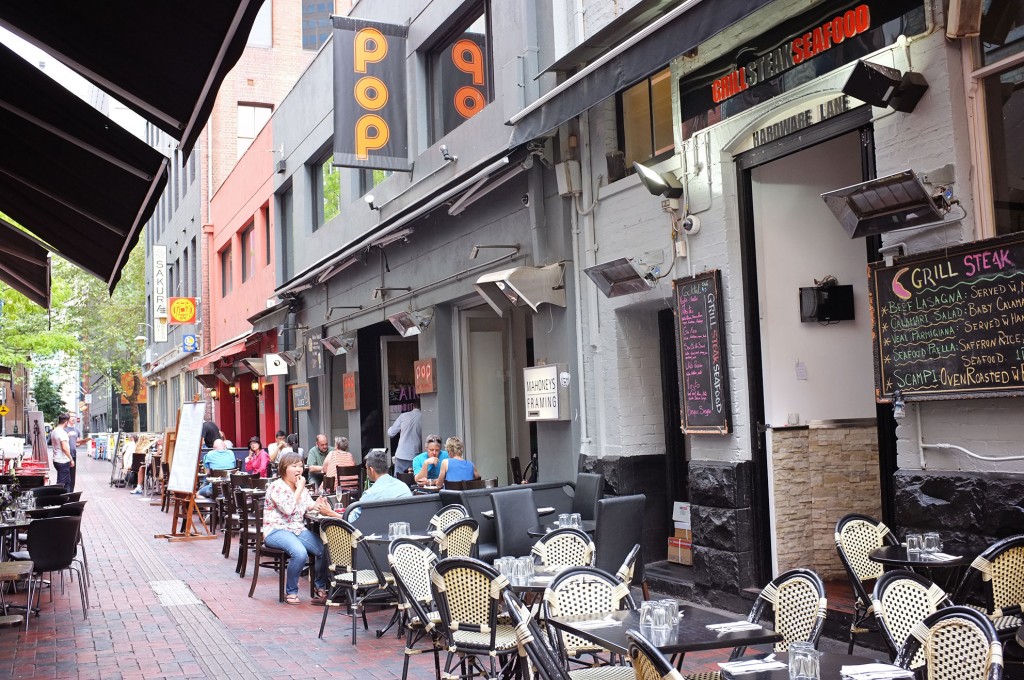 Even though the day was really hot and muggy, we sat outside….there was aircon inside though.
And in the image above, you will notice that there are heaters along the walls, so you would be able to sit outside in the evening in the cooler weather.
Firstly, we ordered tea…which came with coffee cups/saucers which was a bit different!
The tea was "Tea Drop" brand, and was not left to sit and over brew before being served, so all was fine!
And the teapots were a good size too…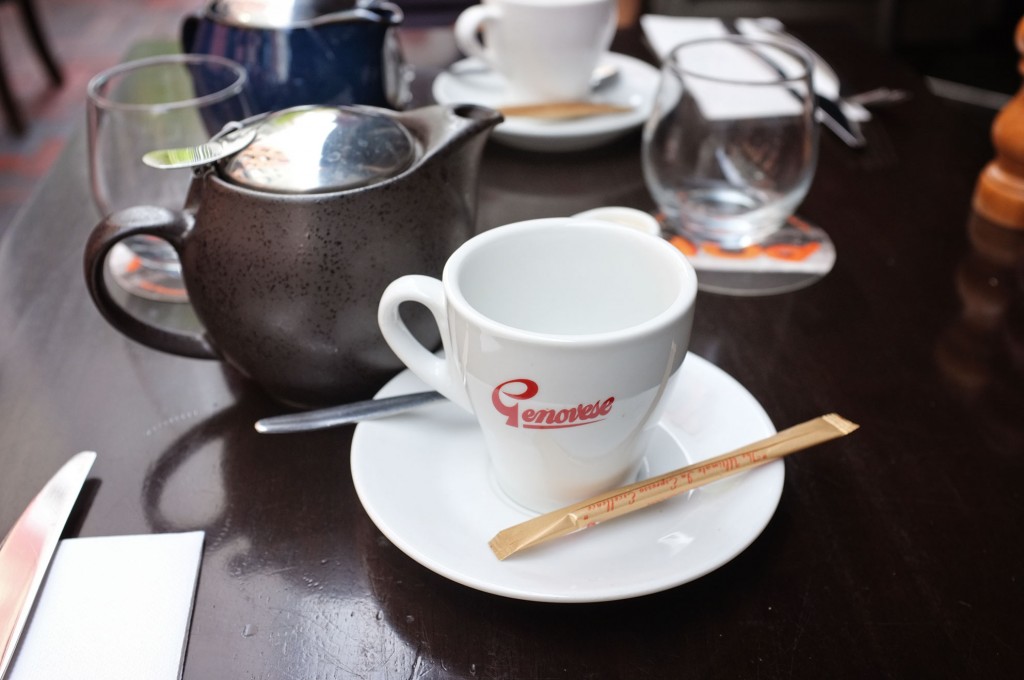 Organising a dairy free meal for me was a little bit of a challenge, although the waiters were helpful, and tried their best to come up with something.
In the end, I went for poached eggs, large mushrooms and smashed avocado…however, when the meal came, it also included a slice of toasted bread.
I asked the waiter whether the bread was dairy free, and he kindly checked for me…but the chef wasn't able to confirm whether it had milk in it, so I decided to be on the safe side and give it a miss.
However, the rest of the meal was delicious!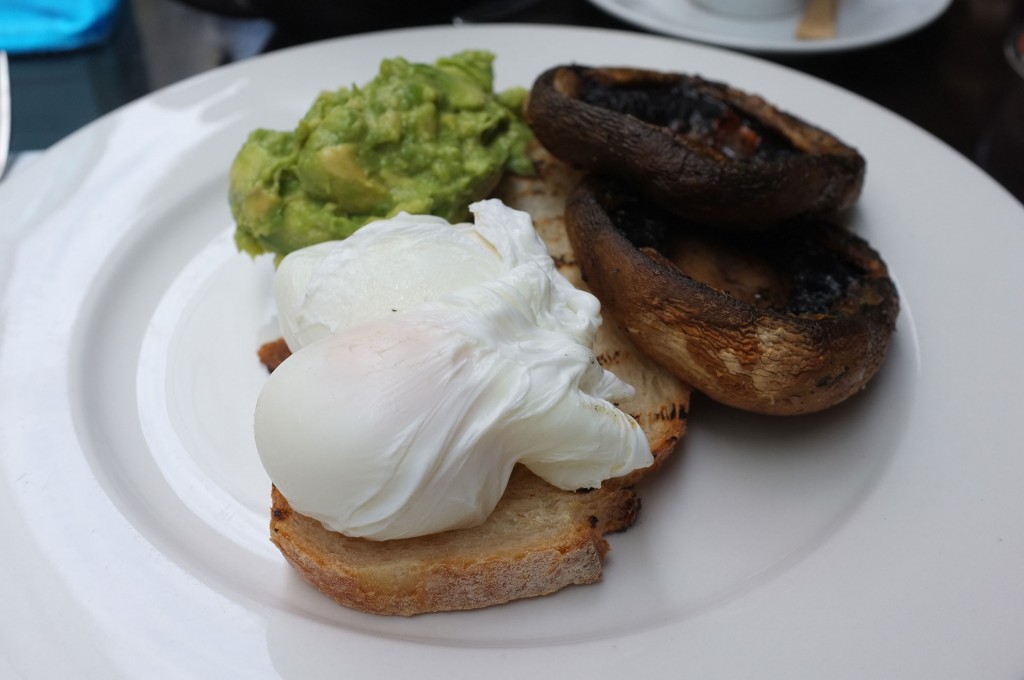 My husband had his usual fare…he said it was one of the best we have had so far!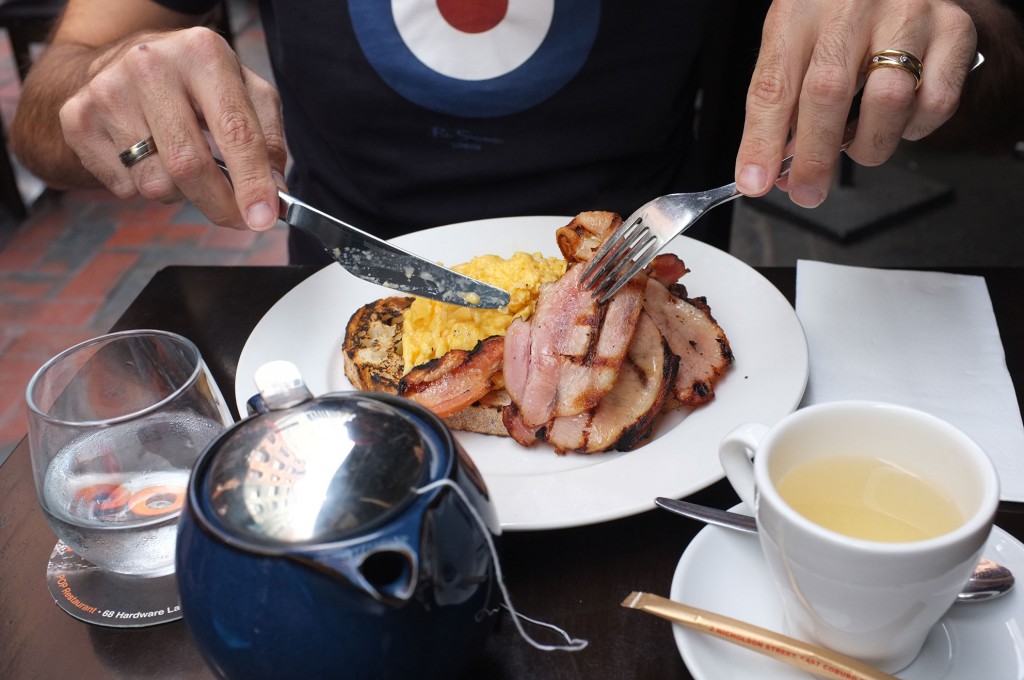 It was like being in Europe somewhere…sitting in a lane way surrounded by old buildings…plus I think all our fellow diners were all tourists going by the different languages being heard.
And one couple were coming back for lunch after being there for breakfast….thats a good sign!
We had a lovely brunch experience at the Pop Restaurant, and can definitely recommend it!
 Pop Restaurant is located at 68 Hardware Lane in Melbourne. Click here to go to their website for more information!