After enjoying what has become a Saturday morning ritual of having tea at Storm in a Teacup in Collingwood, we decided to see if we could hunt down somewhere nearby to have brunch!
We wandered down Gertrude Street, and by luck, turned right into Brunswick Street and discovered Martha Ray's…in fact, it must have been some force of fate because Martha Ray's serves tea from Storm in a Teacup!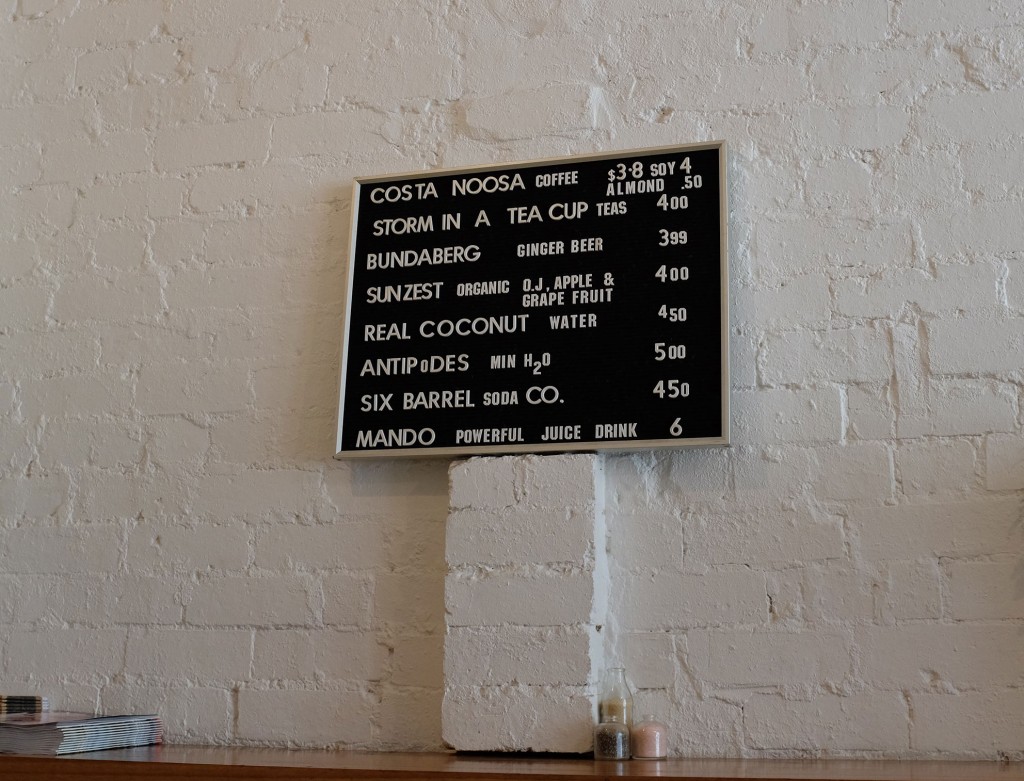 The cafe only has a small street frontage, so it is easy to pass it by without noticing it….can you spot it?
However, it is surprisingly quite roomy inside…long and thin with the open kitchen located at the back.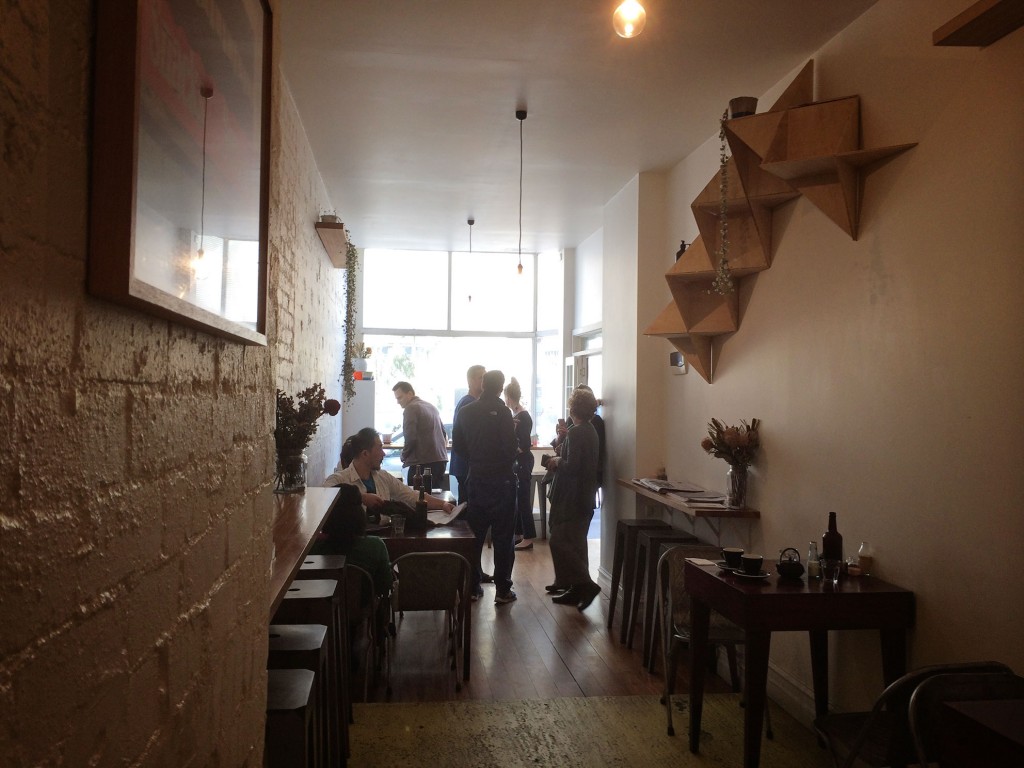 The decor is simple and unassuming,..white washed walls and bare light bulbs….creating a rather low key vibe, which was perfect for a weekend brunch!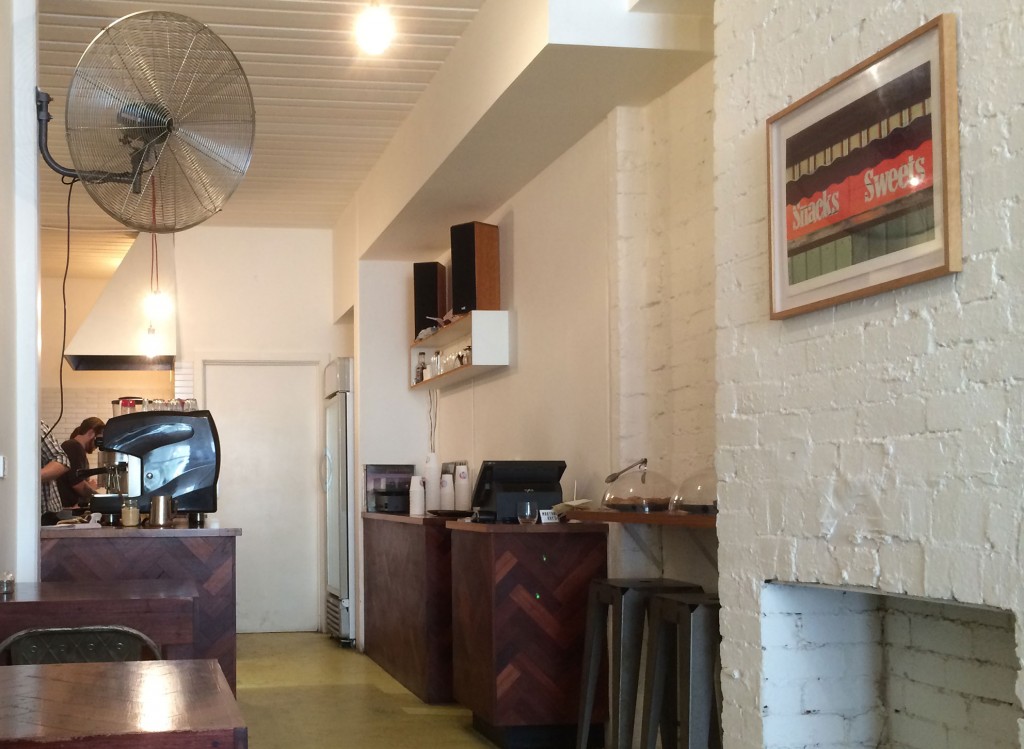 Our waitress was friendly and helpful regarding my lactose intolerant dietary request…she took the time to check with the chef about what I ordered to make sure it would be ok for me to eat…definitely 10 points from us!
But firstly, it was all about tea!
The tea was served in small, black tea pots with matching black cups and saucers…I had a Rooibos, and my husband had Silver Fox.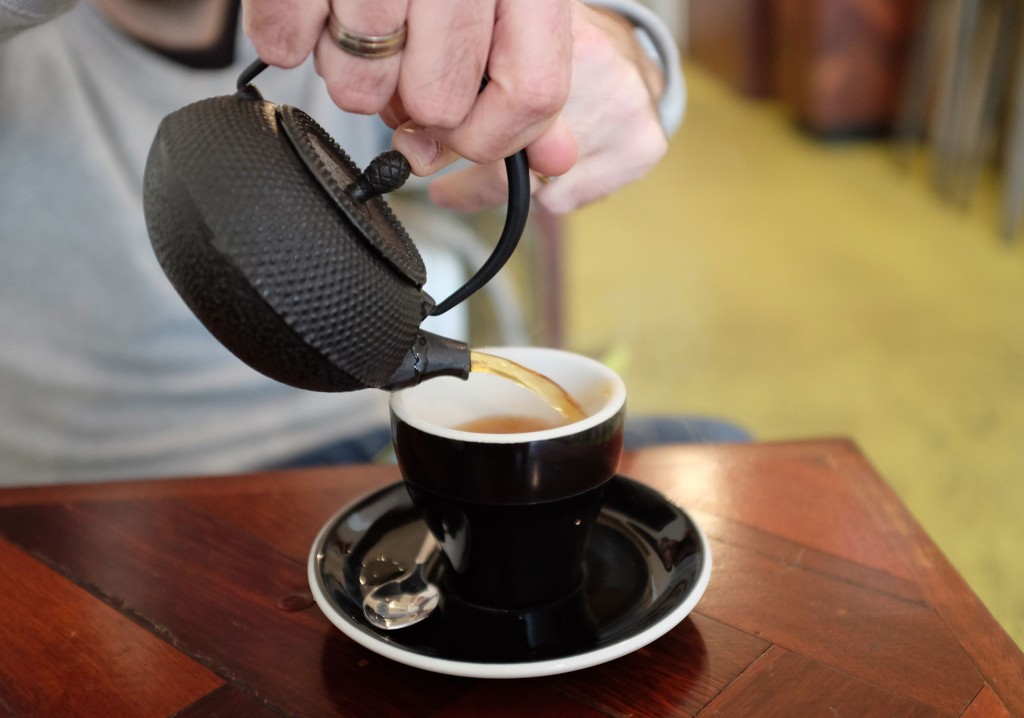 The menu is a straight forward, and to the point, one page…but as breakfast was available till 3pm, it suited us perfectly!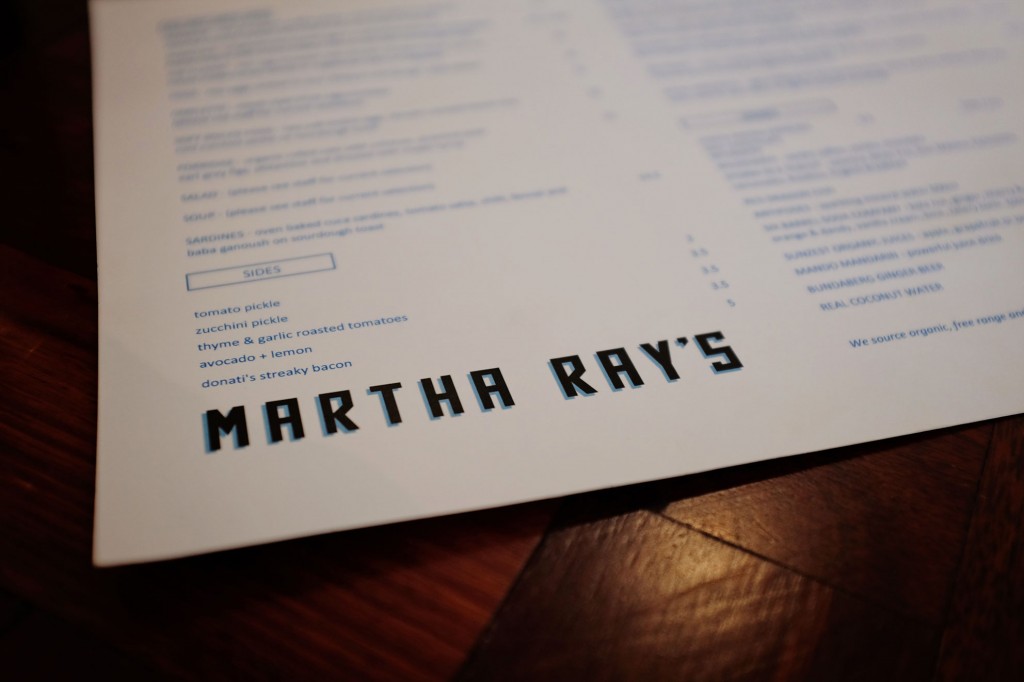 The food came quickly…my husband had scrambled eggs and bacon with sour dough bread…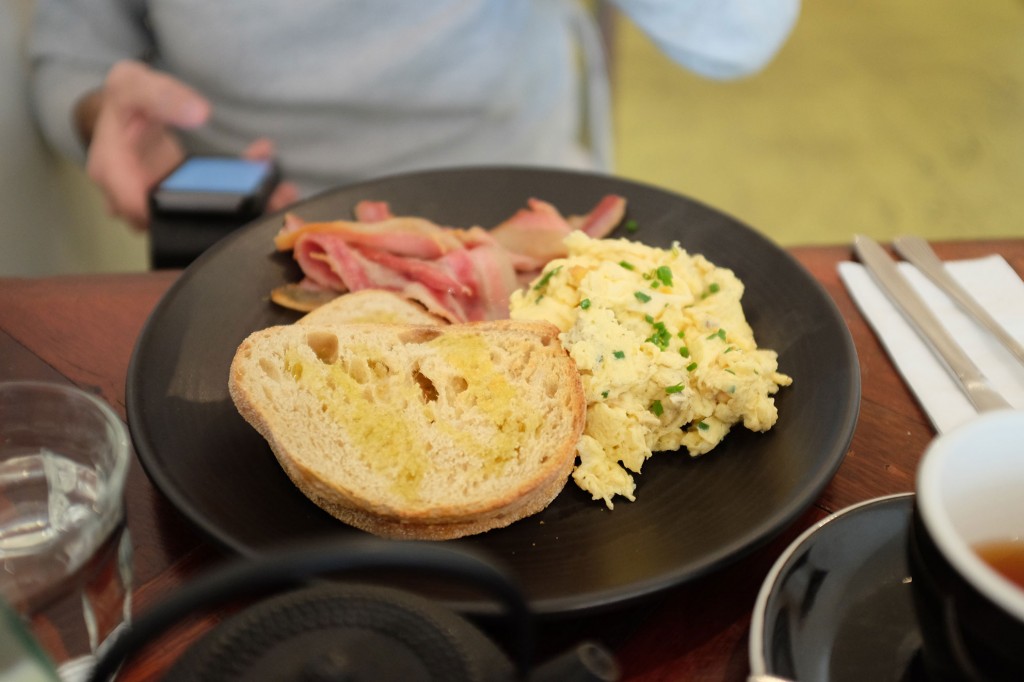 And I had poached eggs with grilled tomatoes which were delicious…I even braved some sour dough bread which thankfully caused me no issues…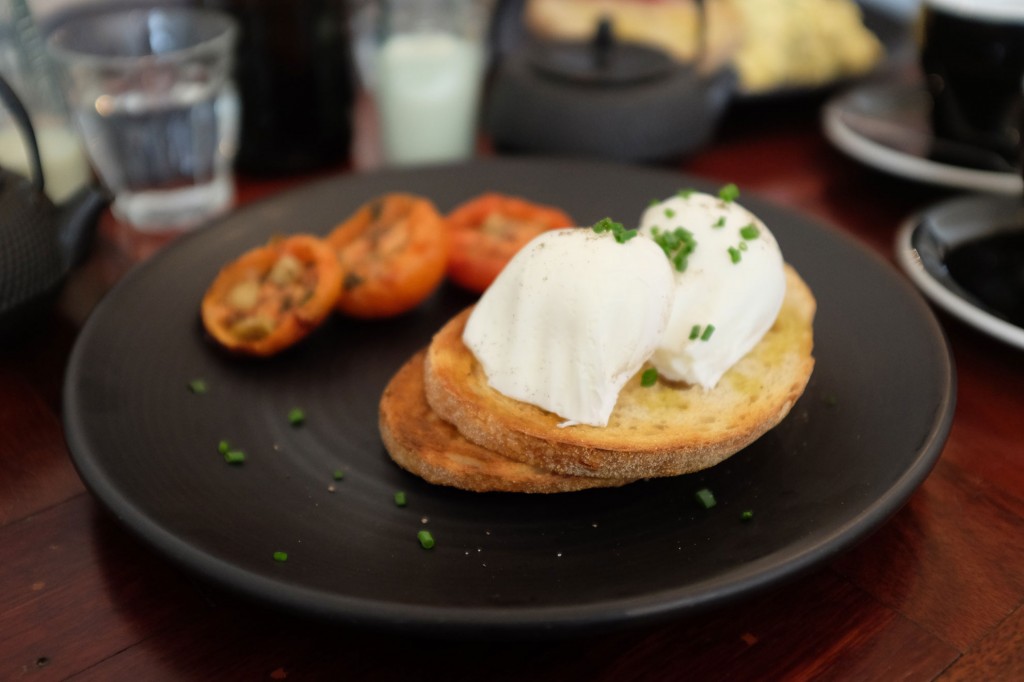 We thoroughly enjoyed our visit to Martha Ray's…excellent tea, good food and friendly atmosphere!
And now we have discovered this somewhat hidden cafe, we will definitely be back!
Martha Ray's is located at 85 Brunswick Street Fitzroy, VIC
For more information, click here to visit their Facebook page.