Before we went to the Dog Lovers Show a few weeks ago, we had a little time to quickly drop into nearby Fitzroy to grab some lunch!
We met up with some friends, grabbed the first car park we could find and headed along Smith St to find somewhere we could have a quick meal.
And we ended up at Marios Cafe…a well known and popular cafe in the area!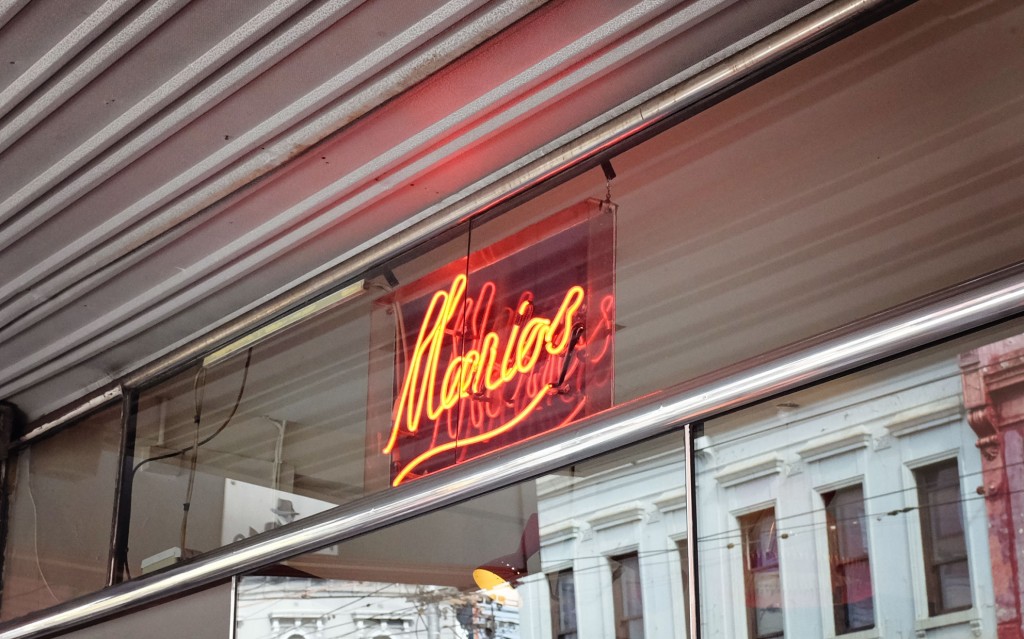 Marios Cafe was opened in 1984 by two Marios…Mario D and Mario Mac…hence the appropriate name!
We wanted brunch so the all day menu was definitely a plus!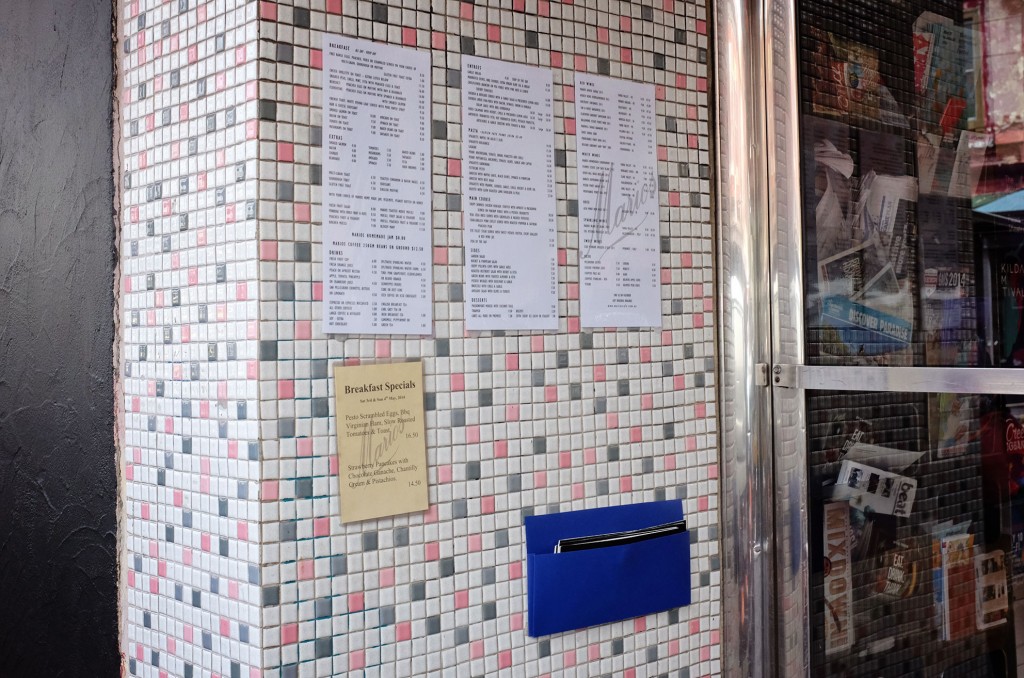 We were looked after by one of the Marios…who was friendly and fantastic in dealing with my dietary requests…no problems at all!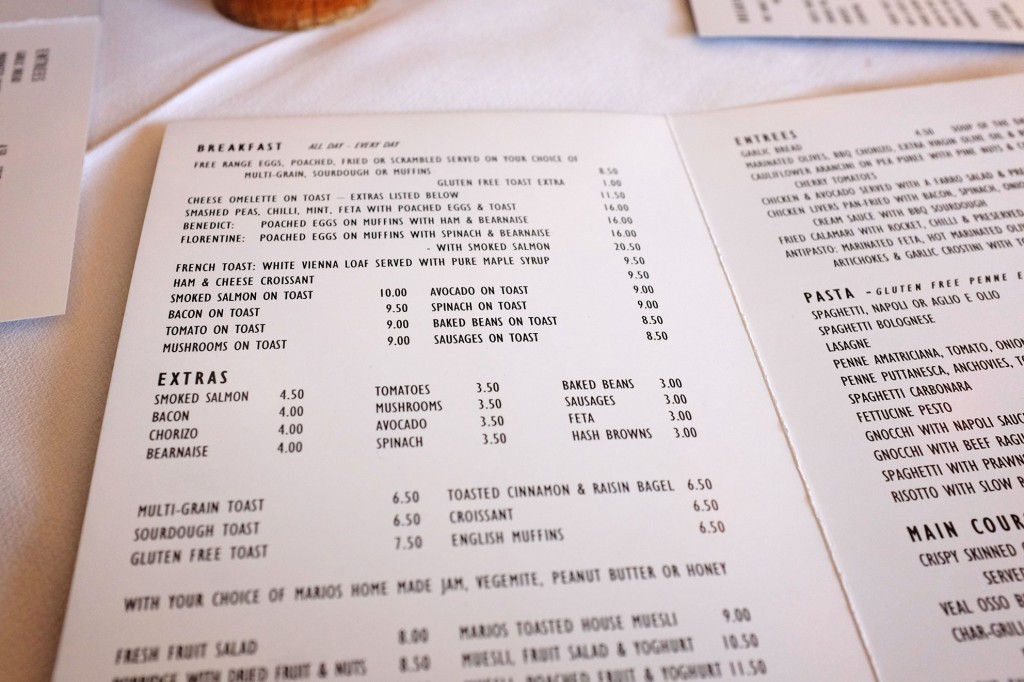 We had tea…which was nothing fancy, definitely more emphasis on coffee drinkers here, but it was ok…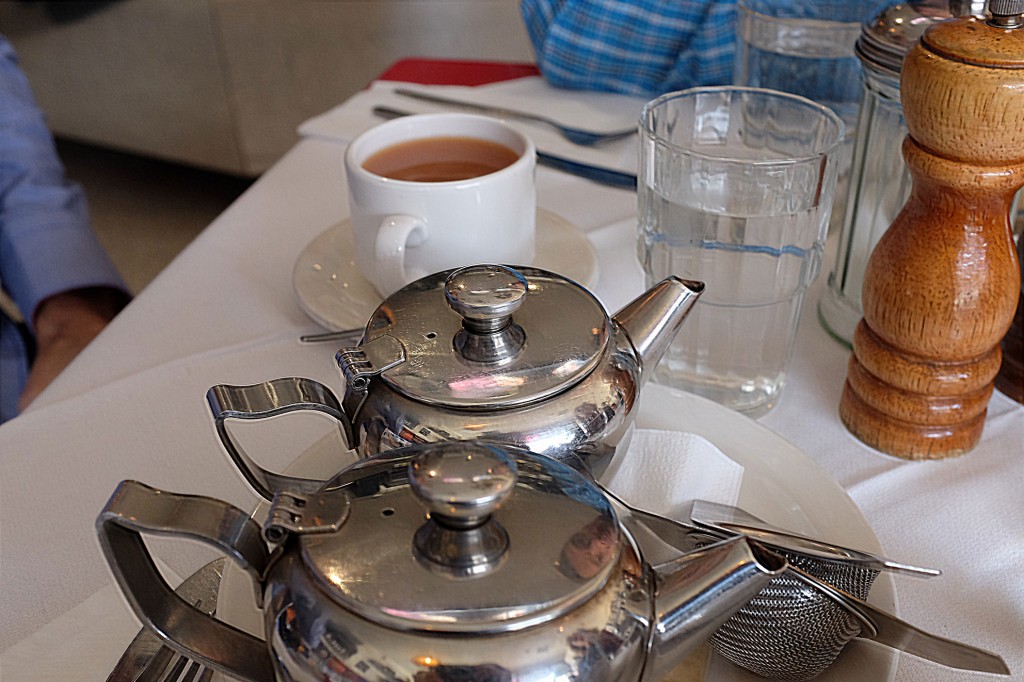 The meals came quickly, which was good as we were on a schedule!
The food was simple, but wholesome and delicious…just how we like it!
My dairy free brunch was this…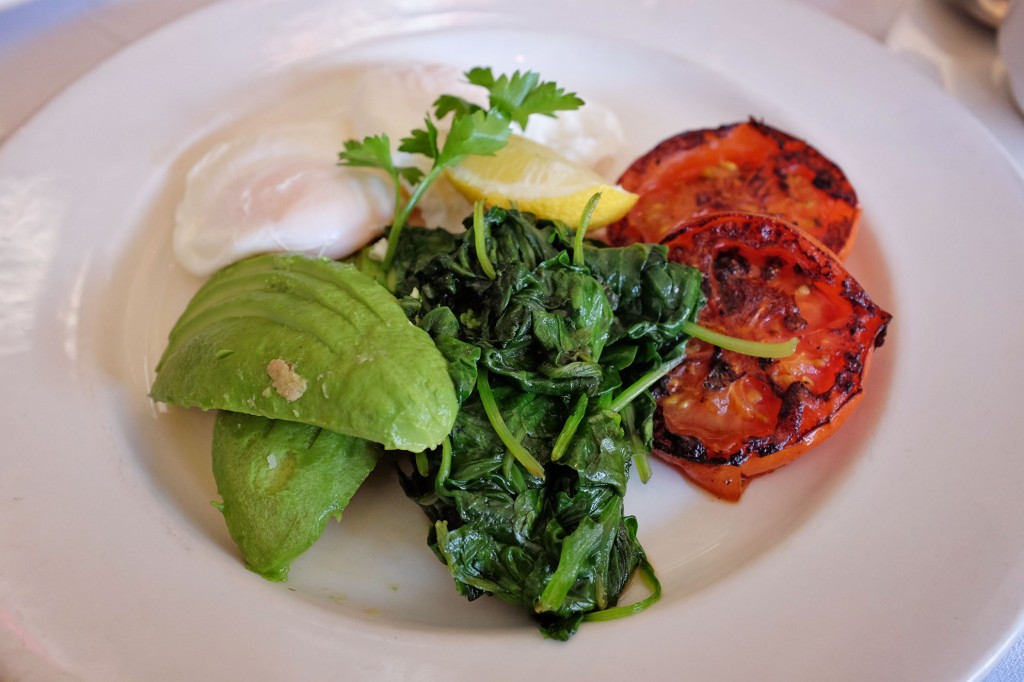 My husband had his scrambled eggs with no bread…but lots of sides…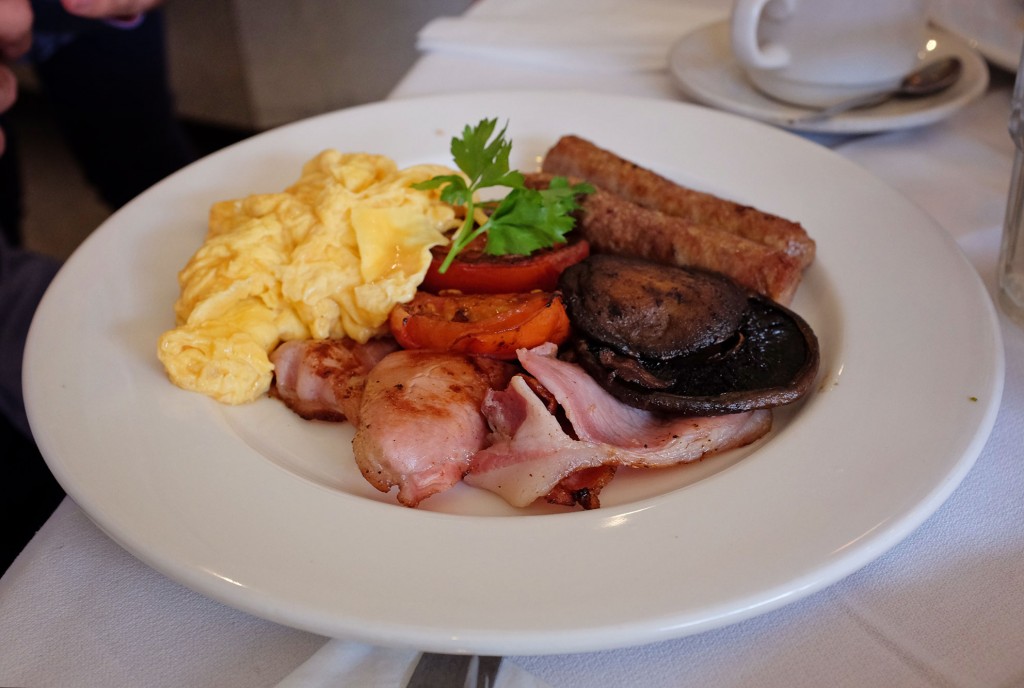 Our friends who are lucky to have no dietary issues, had one of the specials which I think was pesto scrambled egg…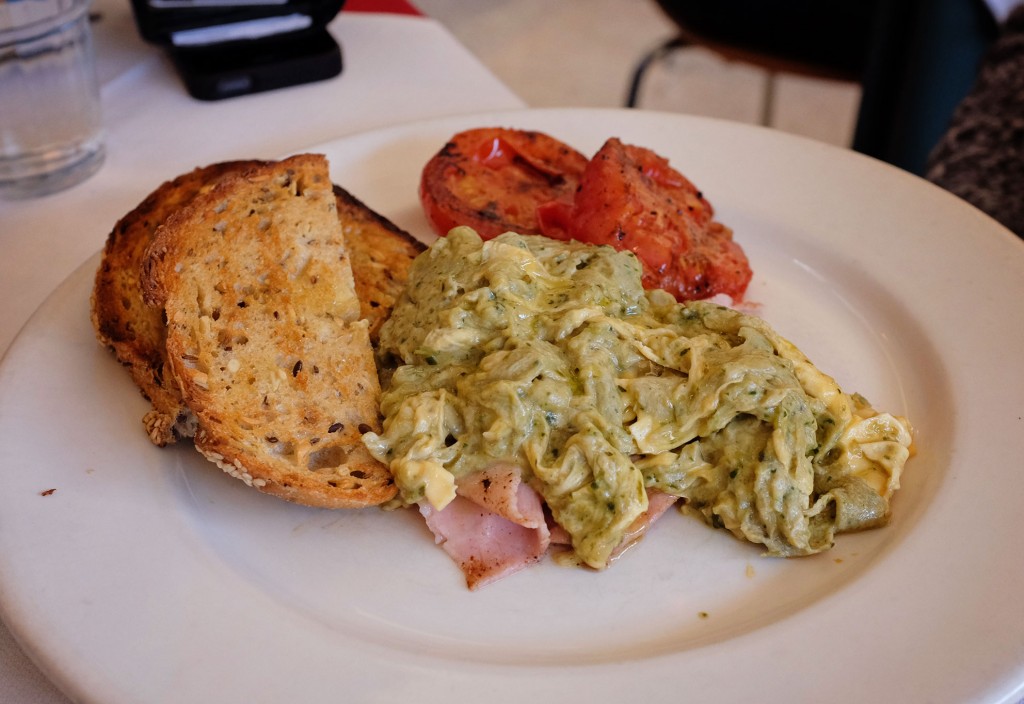 And a full "all in" breakfast…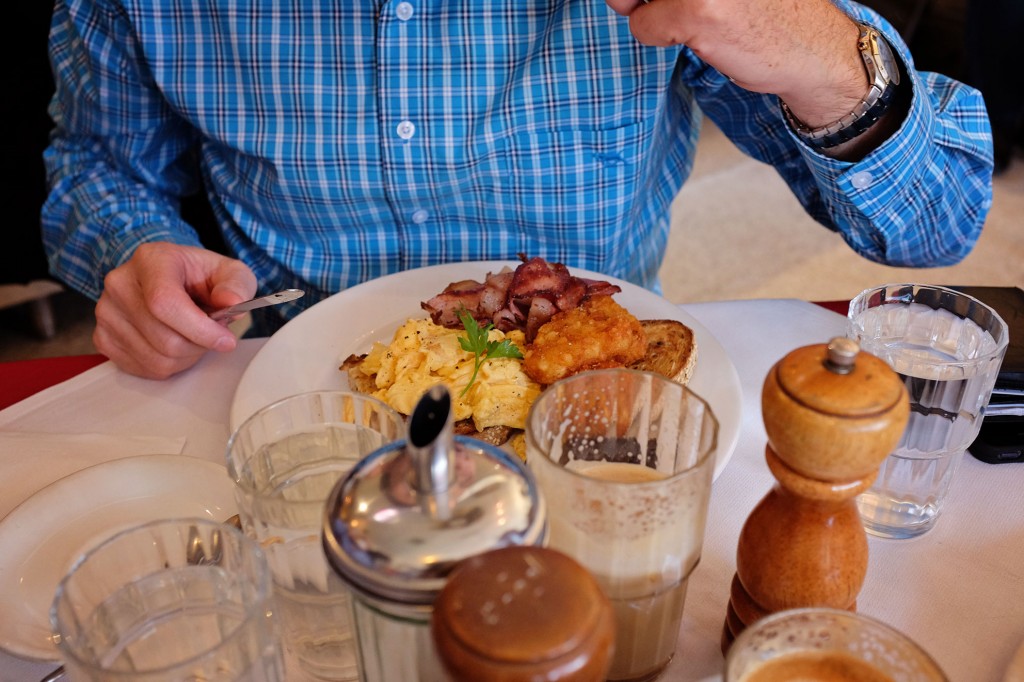 But I have to say 10 out of 10 for service…we couldn't fit everything on the table when the meals came so they put our teapots on the nearby counter…and offered to refill as the hot water had gone cold!
I love it when staff notice little things like that…very much appreciated!
The decor was comfortable, full of character with posters on the walls…and a display of the various branded Marios products…including their own coffee!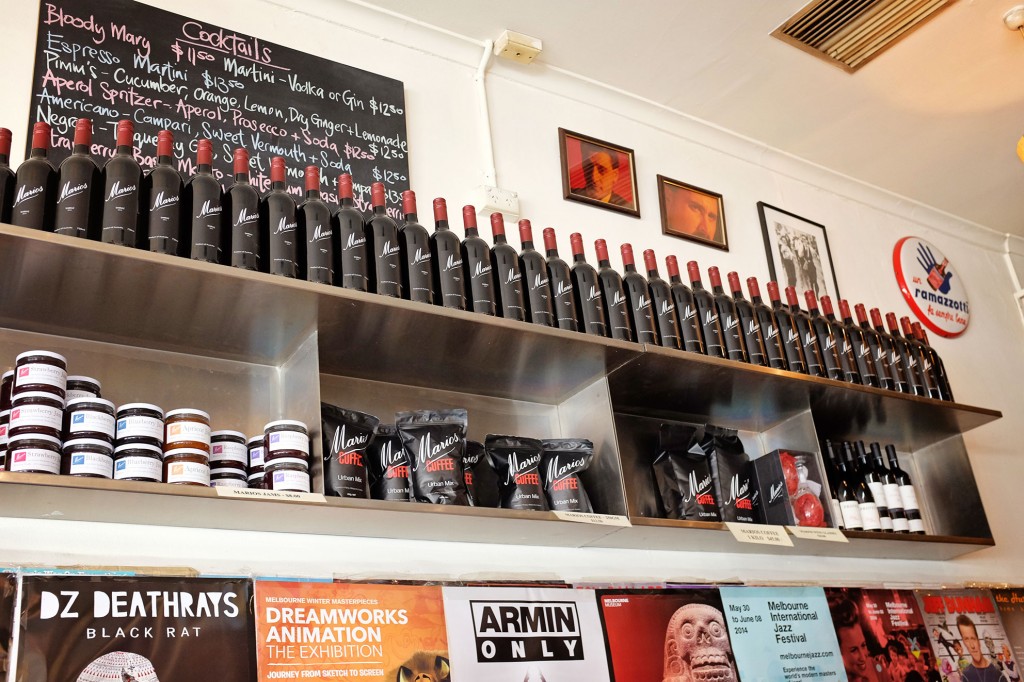 You can sit outside, or there is a window bar where you can perch on a stool and watch the world go by. We were seated at a cosy table for four, just in front of the very busy coffee machine!
Fortified with tea/coffee and food, we then headed off to meet some pooches at the Dog Lovers Show!
Marios Cafe is located at 303 Brunswick St, Fitzroy 3065