My husband and I became aware of the Sea Shepherd when they sent me an email at work last year, asking for some vinyl for one of their ships…which we gladly supplied.
We took up an invite to visit the ships, and were able to have a tour of the MV Steve Irwin…and were sad to see the state of the furniture in the mess…it was all in disrepair, with holes everywhere….looked very uncomfortable and not exactly cosy.
This is what it looked like when we first visited…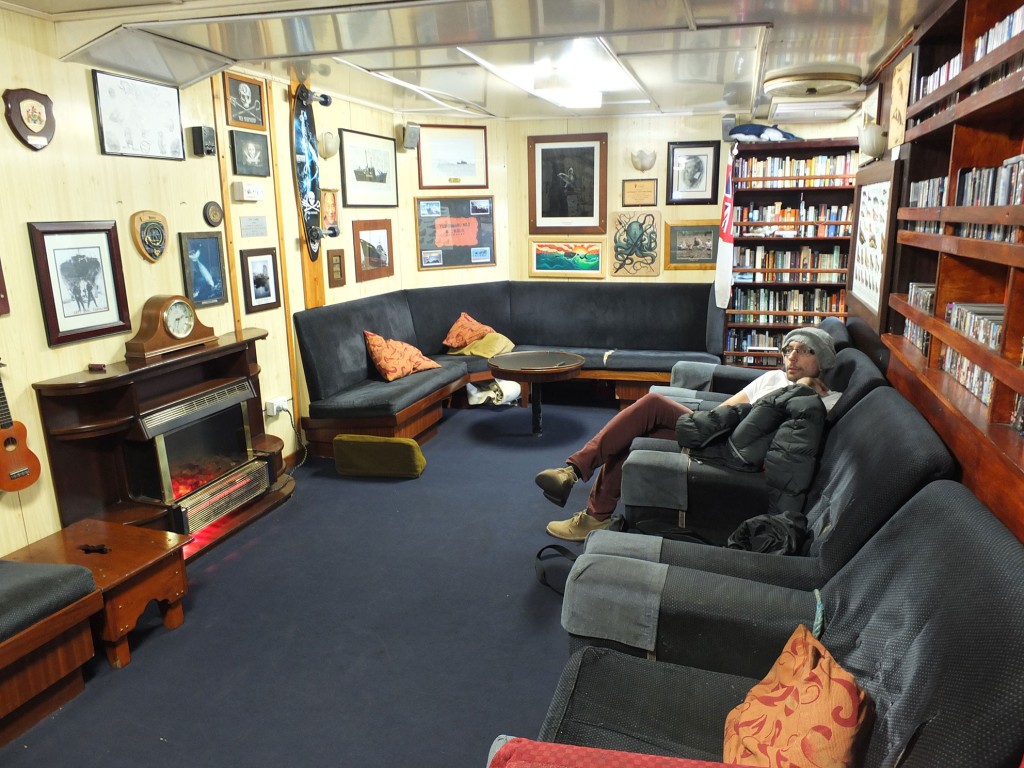 So I made it our mission to assist in getting the crew some comfort when on board!
Subsequently, more fabric and two recliners made it onto the MV Steve Irwin, and another recliner found a new home on the MV Bob Barker, all in preparation for when the Sea Shepherd headed south.
The fleet is now back safe and sound, after the successful Operation Relentless, that saved the lives of 784 whales during the season!
Last Sunday, we saw that there were free tours, plus the volunteers had put a call out for food donations…so we decided to get out and enjoy the lovely autumn sun, and head over to Williamstown to drop off some vegan supplies.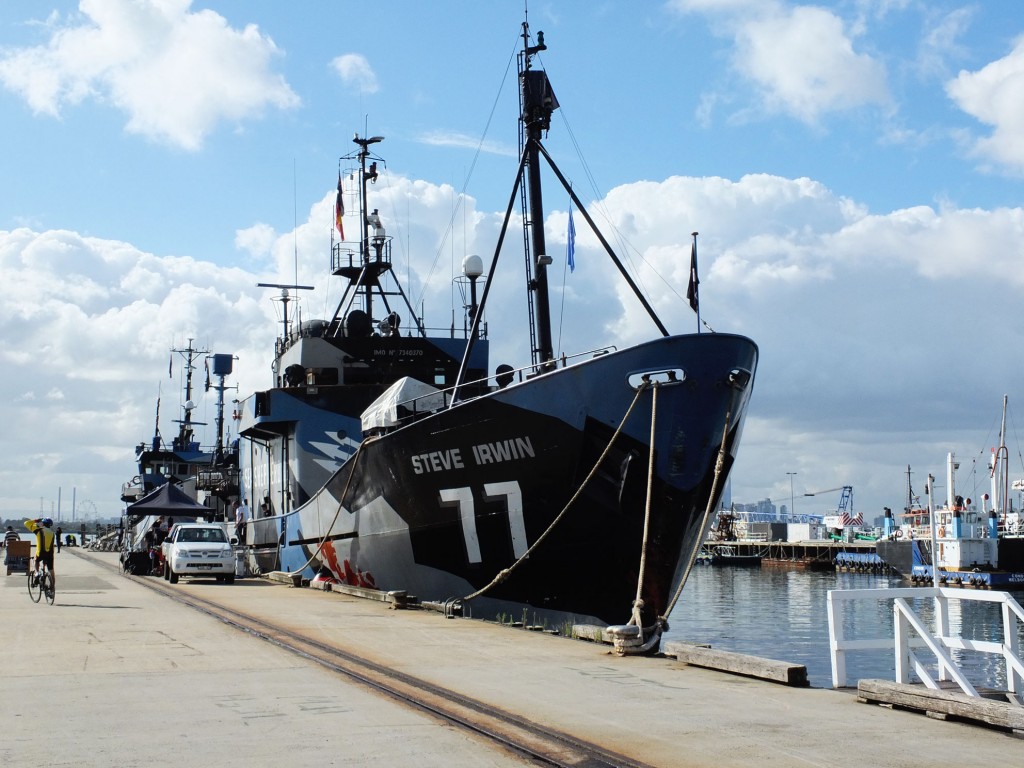 And we timed it perfectly to go on a tour of the MV Steve Irwin…the guide told of the experiences of being on a campaign in the Antarctic, and some of the very scary and confronting things that happened while keeping the Japanese from their whaling pursuits.
To read more about the campaign, and watch some footage…click here!
What the captains and crew did was just amazing…these men and women are giving their time…and in some cases, almost putting their lives on the line…..to keep the oceans safe for these magnificent creatures…and I am in awe of all of them.
We visited the bridge…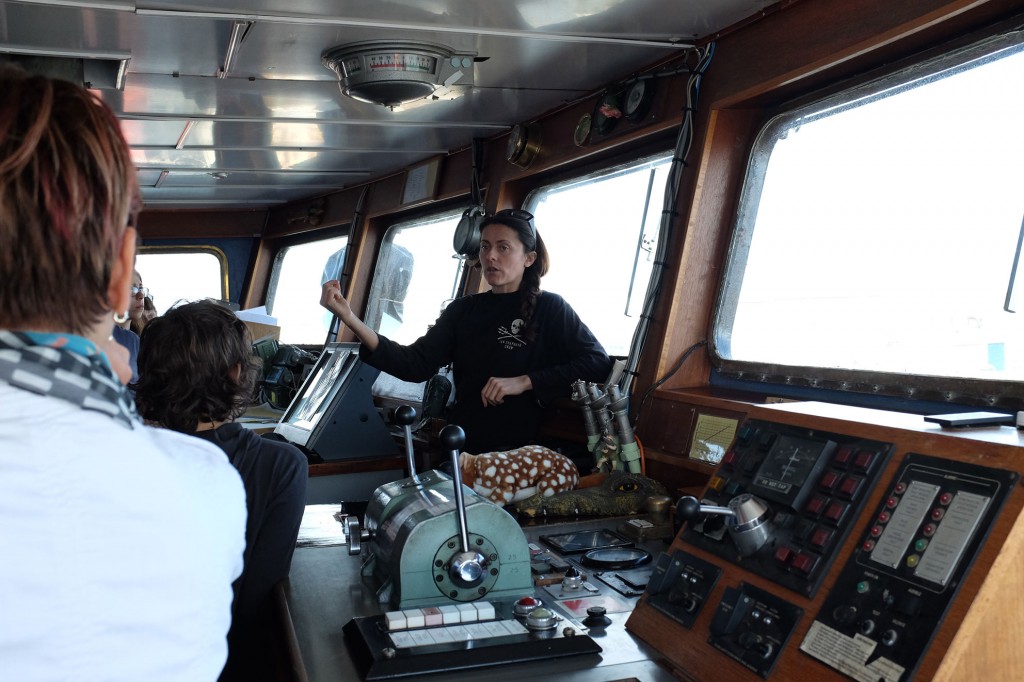 And were able to see the improvement in the Mess…the guide said that the recliners were a great success, with some crew members regularly claiming them!
It was great to see everything looking much more comfortable…no more gaping holes, or sagging foam!
And I have no idea how they were able to get those recliners down the narrow stairs…we were worried that they wouldn't fit!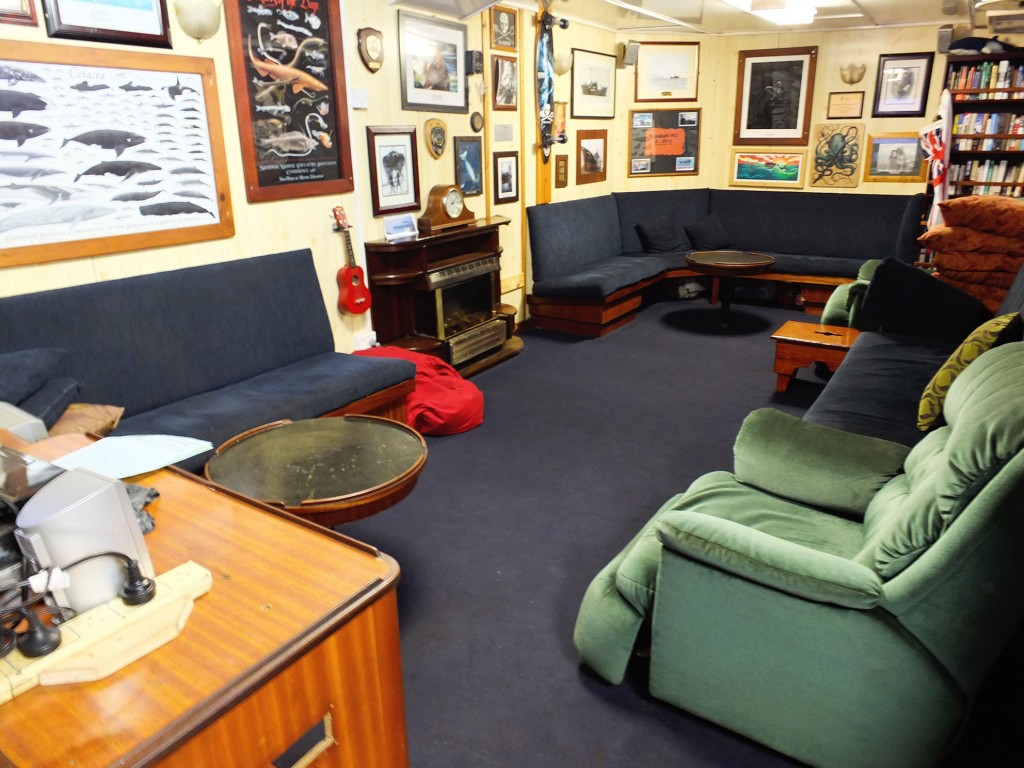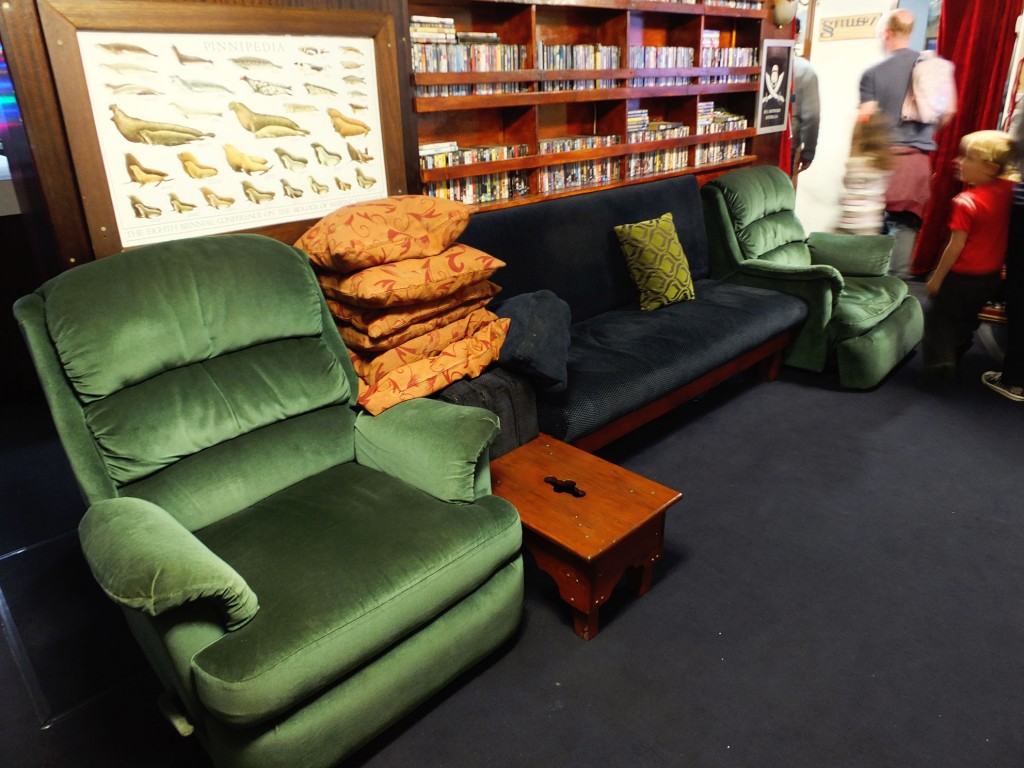 Neither my husband and I are brave enough, or strong enough, to volunteer on board…I know I would be seriously seasick….but we are so glad we are able to help in a small way to assist the Sea Shepherd to keep doing what they do…and keep the oceans safe!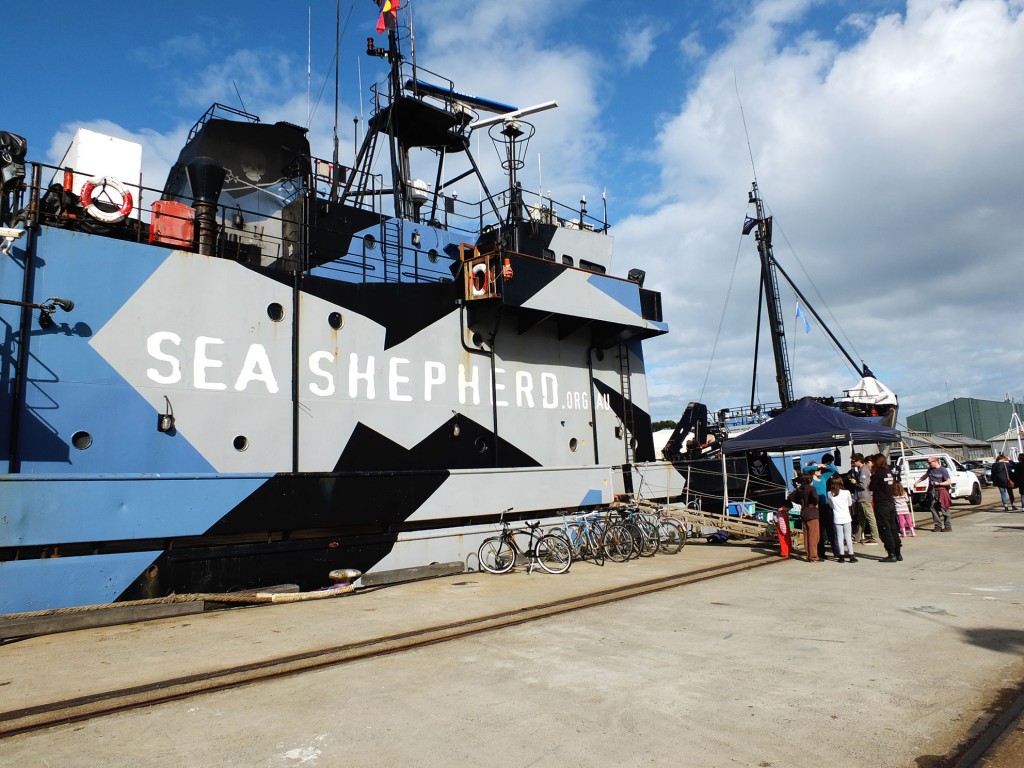 To find out more about the Sea Shepherd, what they do, and how you can support them, click here to visit their website!