When we headed to Rippon Lea to visit the Dressmaker Exhibition a few months ago, we continued further south and paid a visit to Holy Bowly in Hampton.
This café is all about healthy eating…fast food that is good for you!
Superfoods are high on the agenda, and their menu changes with the season as they use only fresh ingredients
I have been seeing their yummy creations on Instagram and as one of our favourite meals is an Acai bowl, we just had to get there.
It was a Sunday when we went…they open early for breakfast through to lunch but they were closing early afternoon so the place was very busy.
Not recommended if you are wanting some quiet time…very busy and very noisy…however, once the lunch rush calmed down, the pace became a little less hectic.
You can sit outside, but on the day we went it was freezing…would be nice to sit under the verandah in the warmer months.
We managed to score a table and we both chose acai bowls…my husband went for the protein one, I ordered the peanut butter one.
My husband carefully ordered at the counter, and specifically asked for mine without any dairy.
However, something went awry with our order and we ended up with two protein ones…I realised when the table next door got the peanut butter one.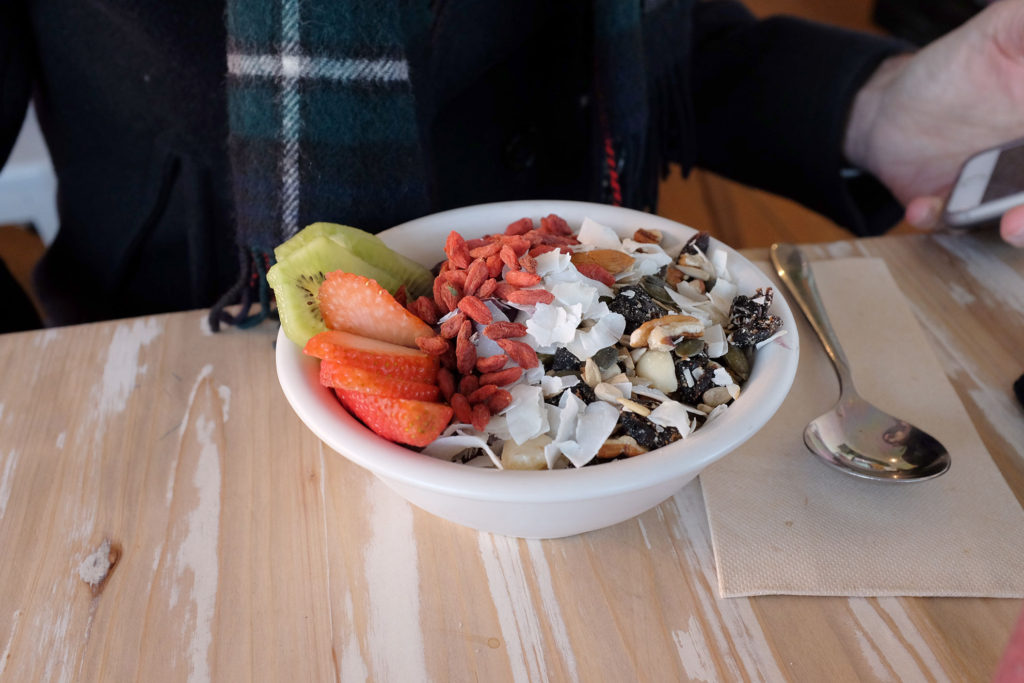 I didn't want to cause a fuss as the place was still very busy but I was a bit nervous eating it.
However, it was different from my husband's one as there was no yogurt etc served with it so I took the risk that it was without dairy…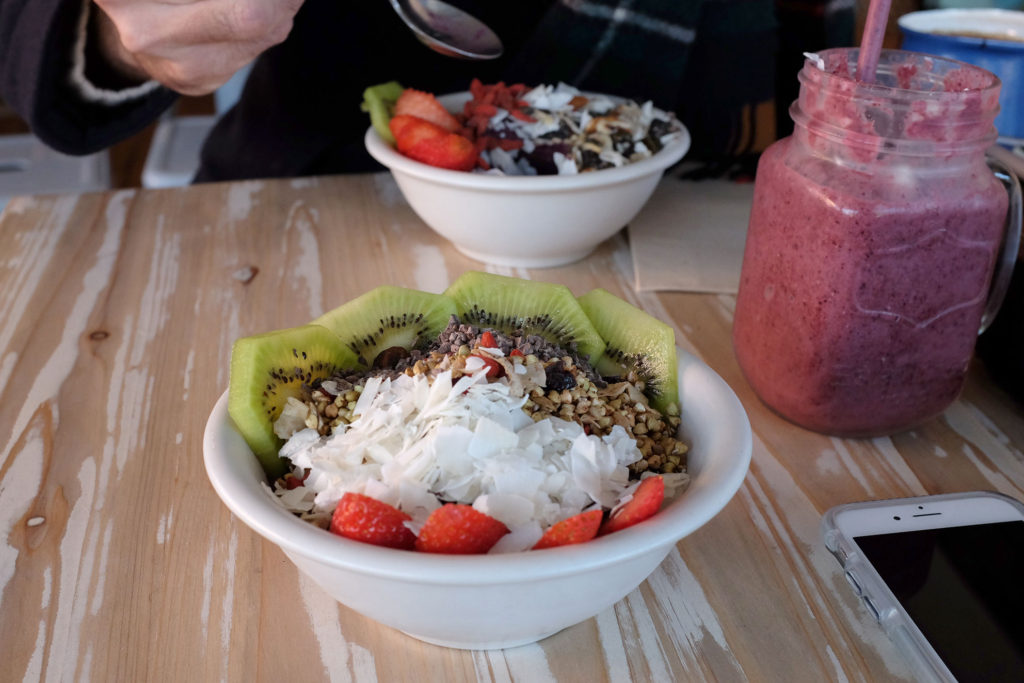 I was prepared for a rushed trip home but not only was it delicious, I was perfectly fine!
My husband had a smoothie which he said was seriously yummy….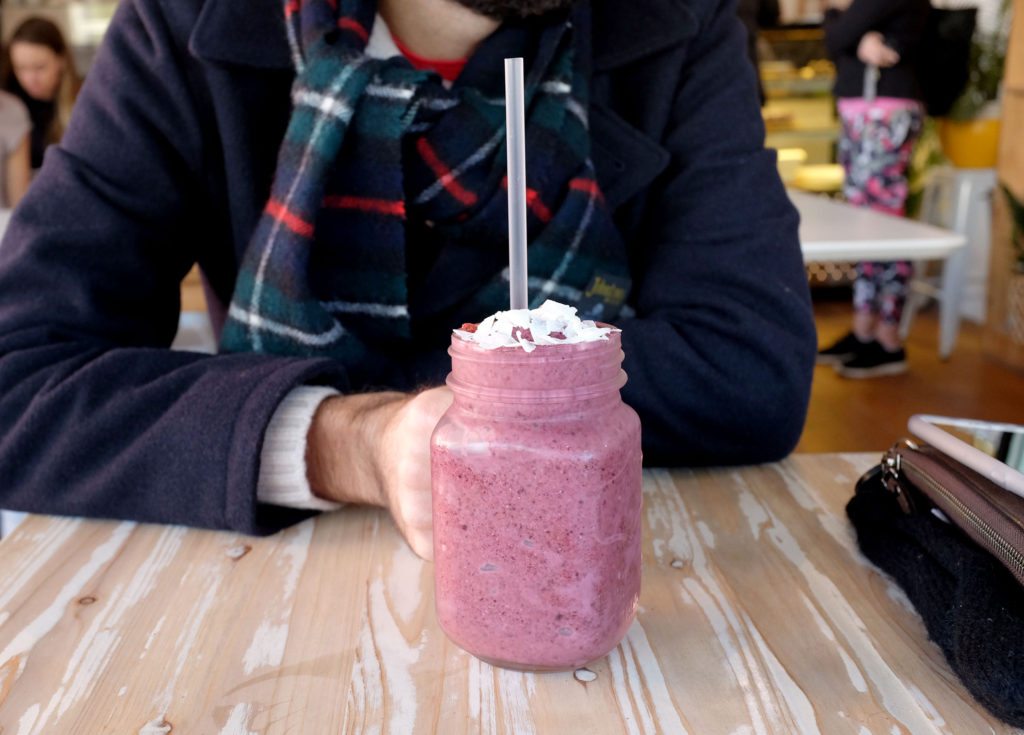 We finished our visit with some Chai teas, which were served in "pour your own jugs"…really enjoyed these and if we had more time, would have gone another round!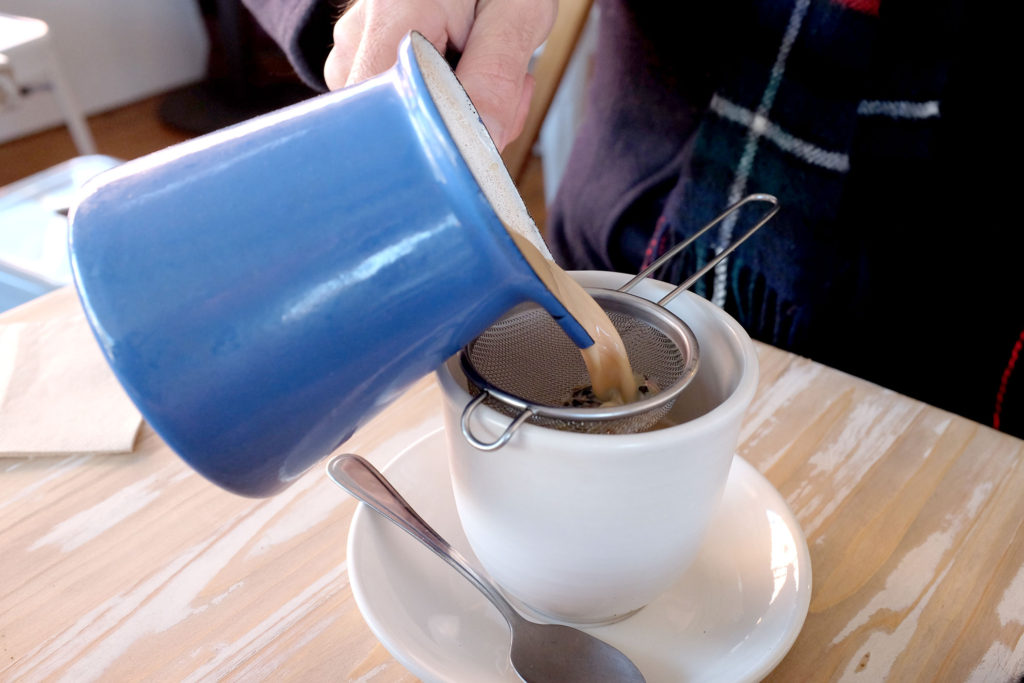 We enjoyed our visit to Holy Bowly and will be back…I really want to try that peanut butter one!
The staff were friendly and were very attentive despite the chaos of a Sunday brunch rush.
They do cater for dietary restrictions and offer vegan/vegetarian options but it is definitely worth double checking your order.
There are also takeaway meals available, plus there was a display cabinet full of delicious yet healthy raw treats.
Yep, we will definitely be back!
Holy Bowly is located at 531 Hampton St, Hampton VIC 3188
Click here to visit their website for more information about menus etc
Please note: this is not a sponsored post! My opinions are, as always, totally my own!