One thing I love about Instagram is that I discover wonderful people doing wonderful things.
I came across The Wardrobe Green when a couple of ladies who I follow received surprise parcels containing perfectly selected recycled clothing.
My regular followers will know I love op shopping…and I love receiving parcels in the mail…so I immediately wanted one too.
So I contacted Bianca, the lovely lady behind this fabulous small business, and soon my very own surprise parcel was on the way to me.
For just $30 (including postage…sorry, Australian delivery only), you get three items…that's a pretty good deal!
But the wonderful part of all this is you don't receive three random items that may not suit or fit you.
Bianca takes the time to ask you some questions not only about your size/shape, but also about your style and what colours you like to wear.
She also checked out my Instagram feed to see what outfits I wore…I knew there was a benefit to doing those daily outfit shots.
My parcel arrived quickly and was so beautifully wrapped..plus a yummy treat…that I almost didn't want to open it….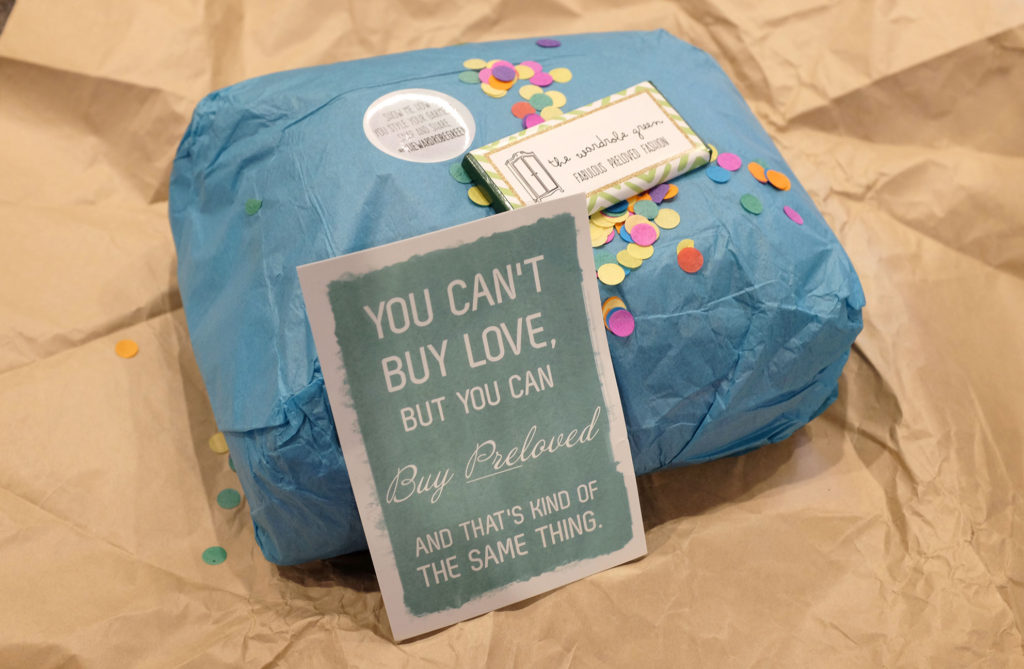 However, that didn't last long as I was dying to see what Bianca had found for me…and she absolutely nailed it!
I got a black lace overlay skirt…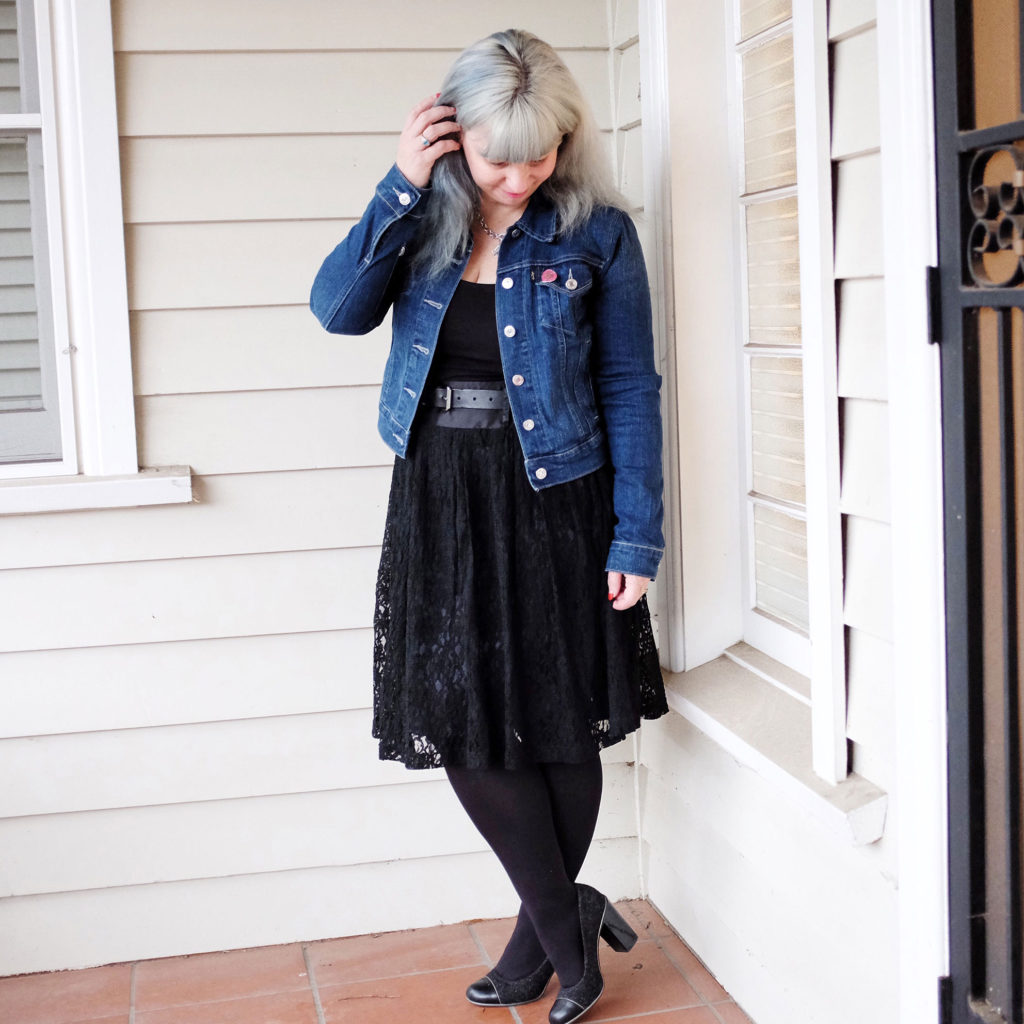 A fab dress for summer which I couldn't wait to wear so added a couple of layers for cooler weather….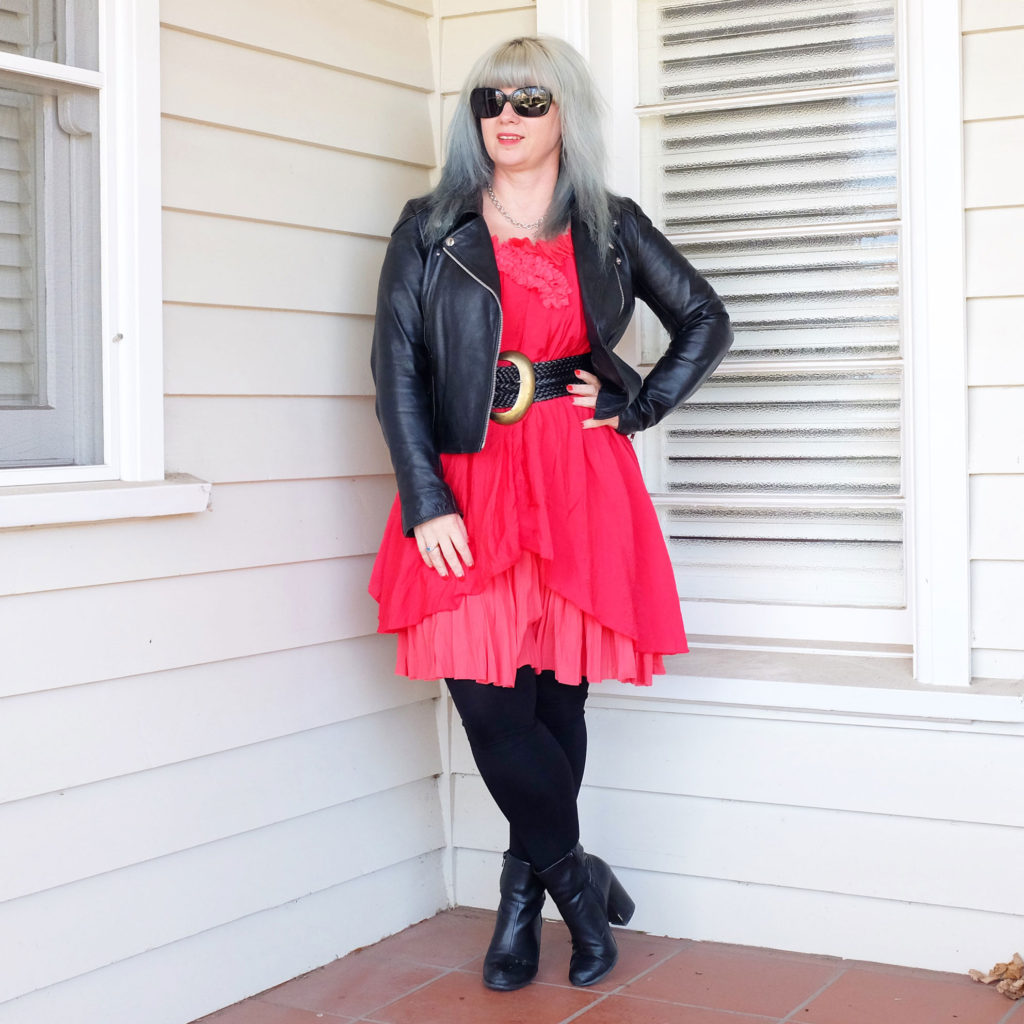 And a perfect vintage style tunic dress…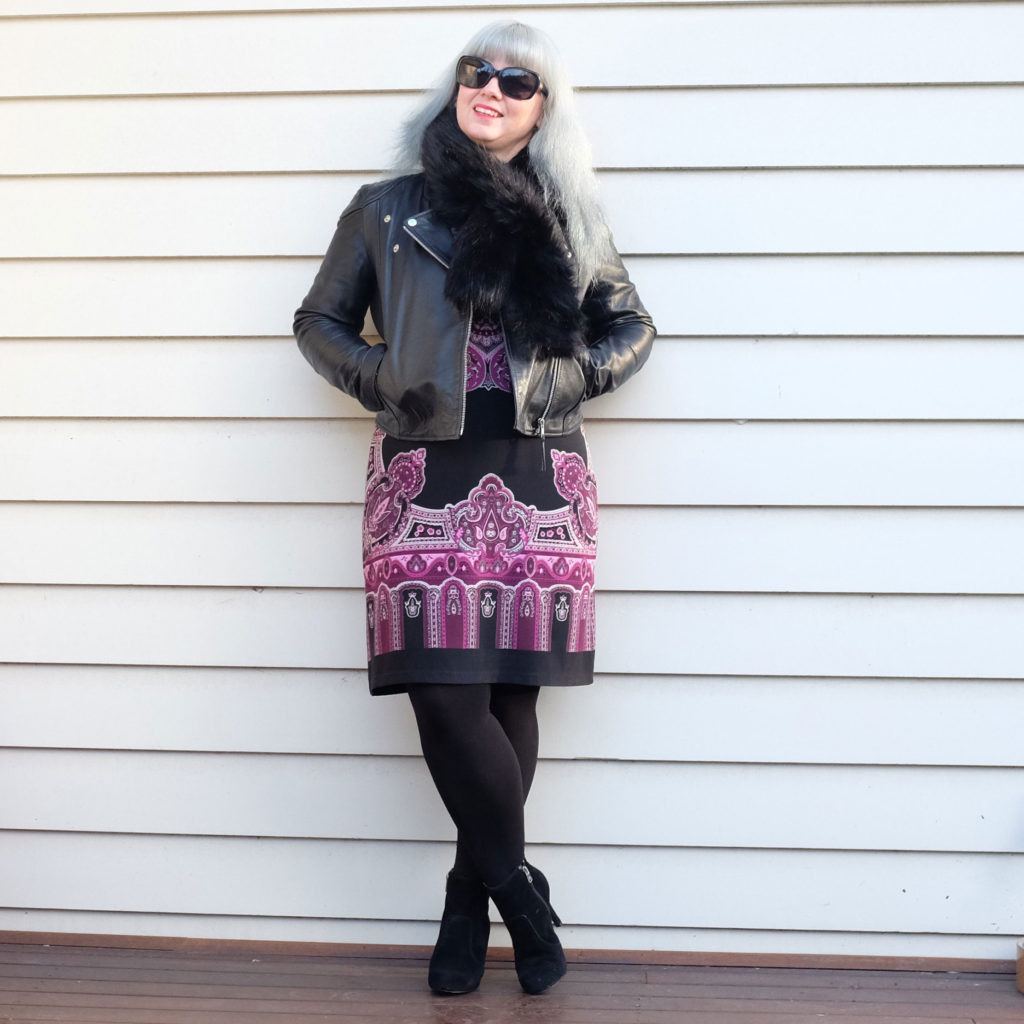 All fitted perfectly, and all are items I would have selected myself!
Wanting to know more, I asked Bianca a few questions about the background to The Wardrobe Green….
Firstly, how did you get into opshop/recycled fashion? Is it something you have always been interested in?
Yes, I have always loved Opp Shopping, I have fond memories from my childhood … of Saturdays spent going from Op Shop to Op Shop with my mum. I just love that idea that someone's trash is someone else's treasure! And that buzz you get when you score yourself a bargain is simply the best! Not to mention the positive impacts it has on the environment by Reducing, Reusing, Recycling!
What inspired you to put together the Surprise Parcels (such a fab idea BTW!)
I was inspired to create the 'Surprise Parcels' after I has hosted a POP UP SHOP … I didn't want my non-local followers on IG and FB to miss out on the fun of the POP UP SHOP where everything was a bargain $10.00!  So I thought I would give everyone the opportunity to have a little fun and grab themselves a bargain! To my delight, it was very well received and I then decided to keep it as a permanent option for my Wardrobe Green customers.
How do you select items for Surprise Parcel customers?
This is the fun part … and slightly nerve racking – haha. I ask customers to provide me with as many tips and hints as they like when ordering one of the Surprise Parcels. Colours they love, colours they avoid, styles they love, styles they don't love … anything they wish to share with me to help me choose some fabulous garments for them. And I guess I look at it this way … even if one of the garments is a WINNER … the customer has still managed a great buy as the parcels are only $30.00 including postage! But obviously the aim is that the whole three will be LOVED! Of course it is an added bonus if the customer has a public IG account and is a serial selfie taker – hahaha.
What does the future hold for The Wardrobe Green?
Gosh, so many ideas … too little time! haha. A common problem … and one which I have struggled with since starting my Biz 12 months ago .. and believe it or not I am still fine tuning and working out how to best run my Biz. I have just introduced two 'SHOPPING NIGHTS' for IG and FB to help assist in time management. I was posting items for sale daily … but realistic this is not sustainable for me with three little ones to tend to. So now, I will host two big nights of SHOPPING … and showcase some fabulous preloved garments! I am also in the beginning stages of planning my next RUNWAY SHOW … I will be looking at collaborating with some other local businesses for this next one … which will most likely happen early in 2017.
I loved everything about this…the fact that I am supporting a local business…that by buying preloved, I am living more sustainably…and hell, I love getting surprises in the mail!
In fact, I am very tempted to order another to freshen up my spring outfits…
You can read more about The Wardrobe Green on her blog, or you can find her on Facebook – /thewardrobegreen and Instagram – @thewardrobegreen
And if you want to receive a Surprise Parcel of your own, just contact Bianca via her website or social media.
Please note: this is not a sponsored post! My opinions are, as always, totally my own!