On recommendation from Amy of Minette's Vintage, we headed further north to Bridge Road to find Gypsey & Musquito for our weekend brunch experience.
This quaint cafe stands out amongst all the other eateries in the area…its more like a cosy cottage inside, and has a menu with a real Australian flavour…literally!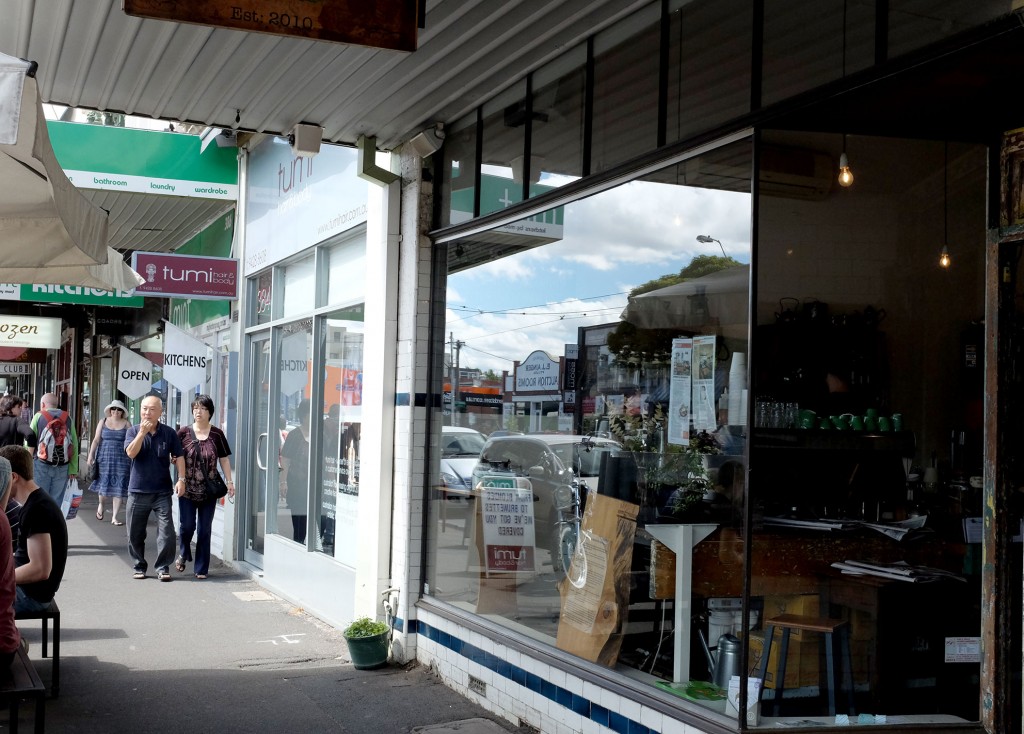 The decor for example, is definitely of vintage vibe…mismatched chairs, mismatched plates…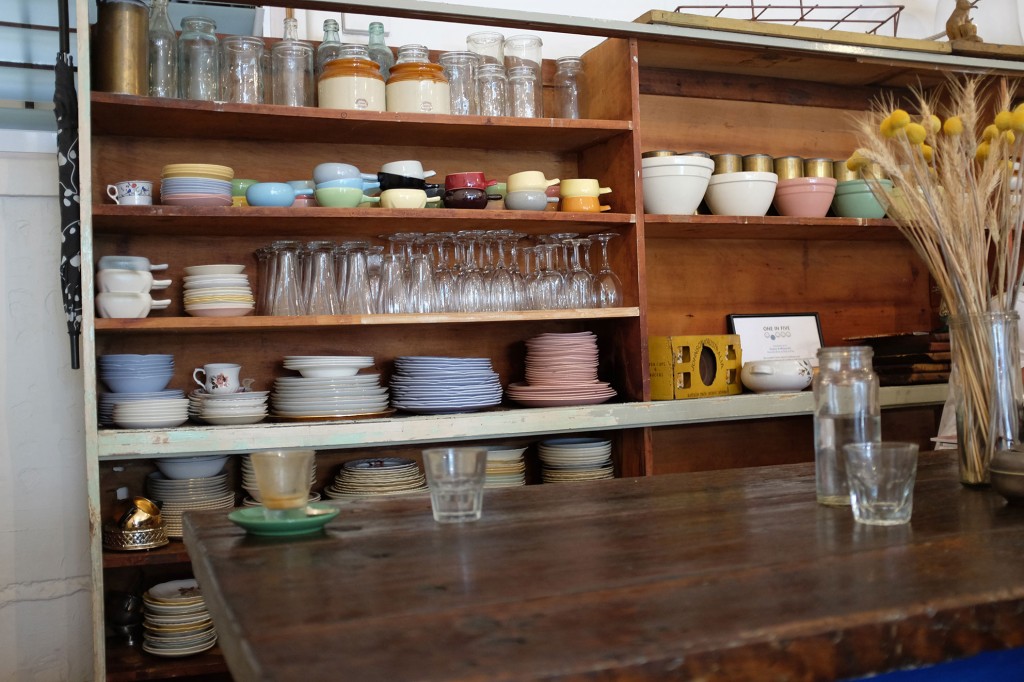 Even vintage sugar bowls….love it!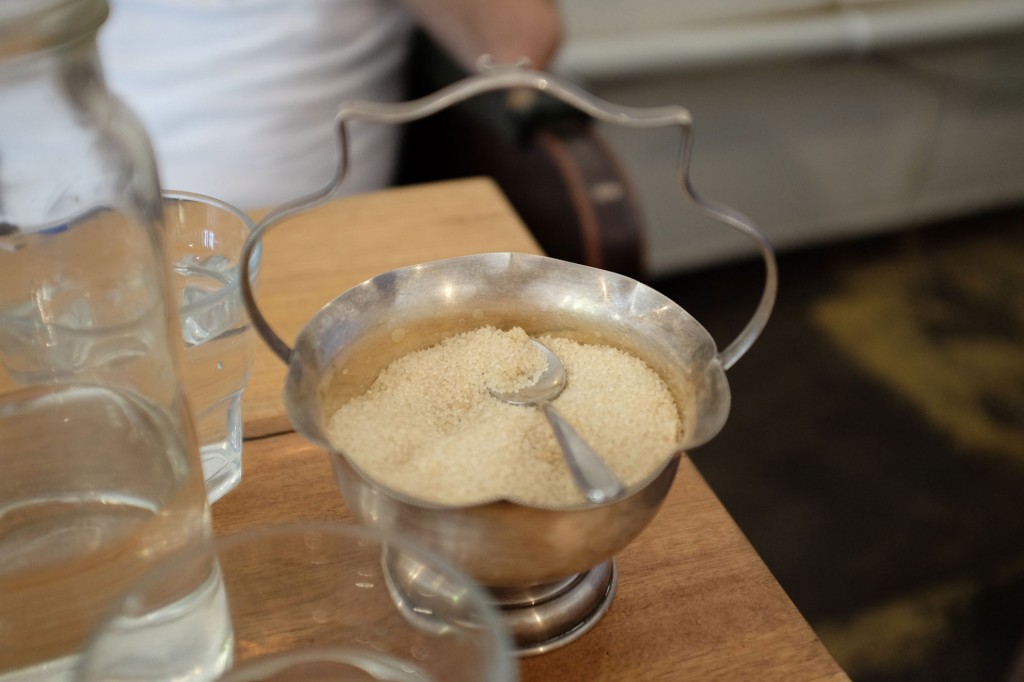 When we arrived, we thought we might have been out of luck, with no tables free, but discovered an empty one tucked down the back beside the counter.
My husband quickly settled into what looked like an old church pew…and we ordered our current favourite…Chai tea….this came in a vintage teapot, with very cute cups and saucers…soy milk was served on the side.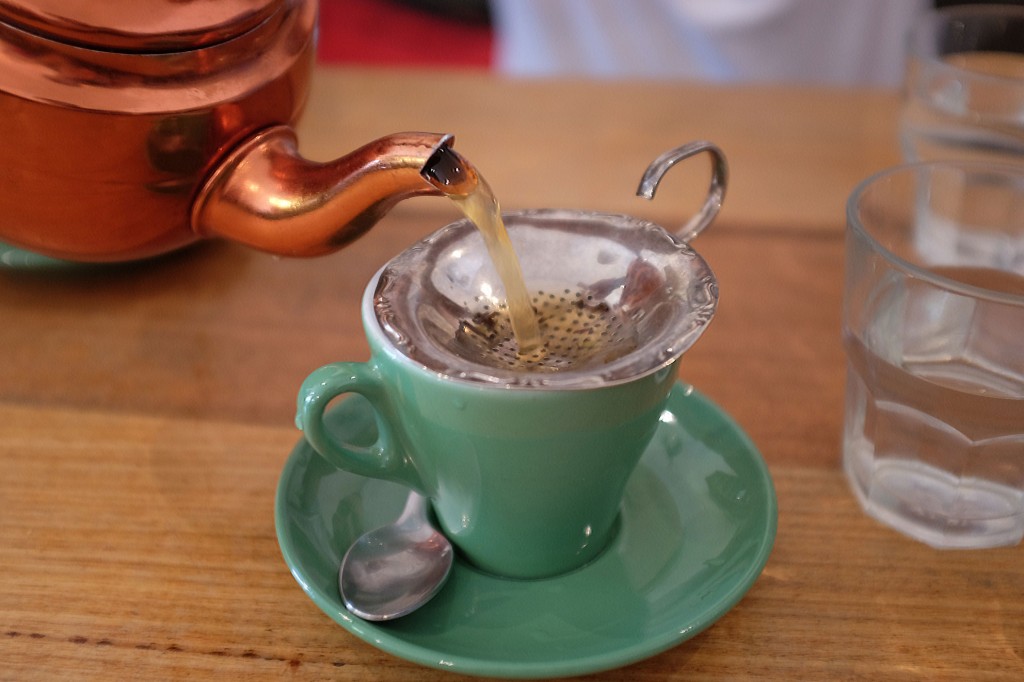 The waitresses were friendly and quick to assist….I had no trouble discussing my food issues (severely lactose intolerant) and organising a dairy free meal. The menu does list gluten free options.
My husband went for his usual brunch fare…and said that this meal was one of the best he has had!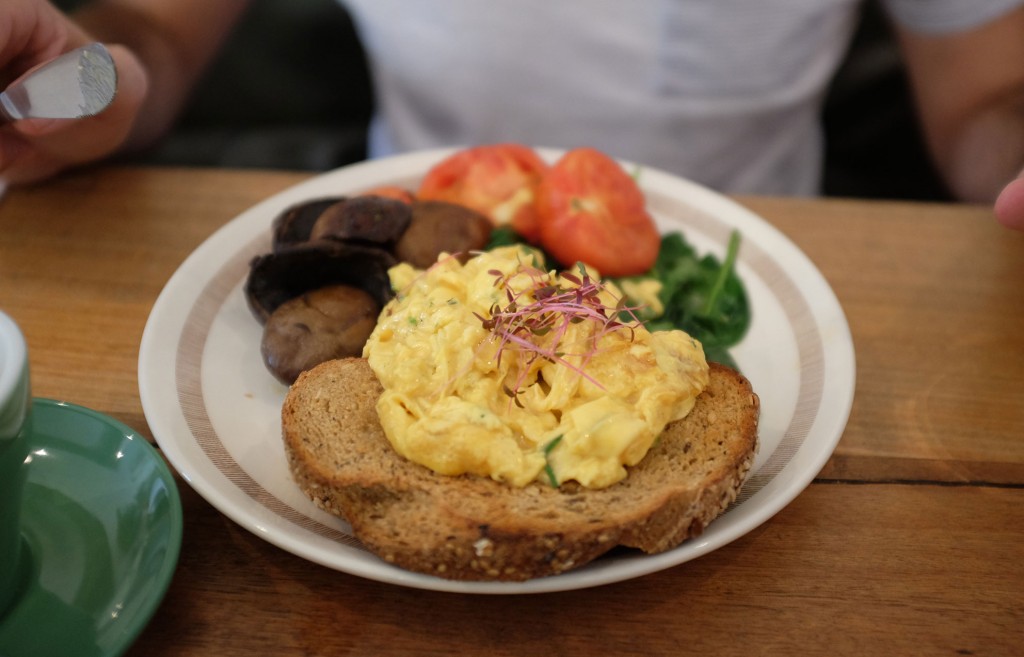 And I ordered poached eggs, avocado and the Tasmanian double hot smoked salmon…it came with bread which probably would have been ok for me, but decided to leave it just in case….however I can report that the salmon was divine!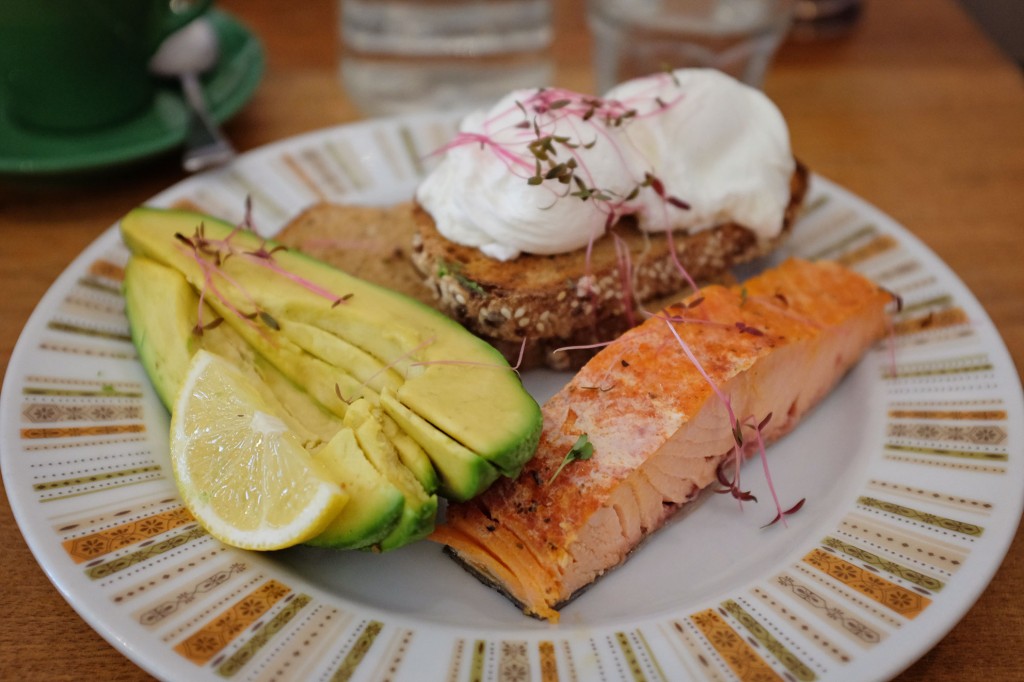 We enjoyed the chai tea so much we decided to have another pot…and have a look at what the tea came in this time…what a gorgeous vintage teapot!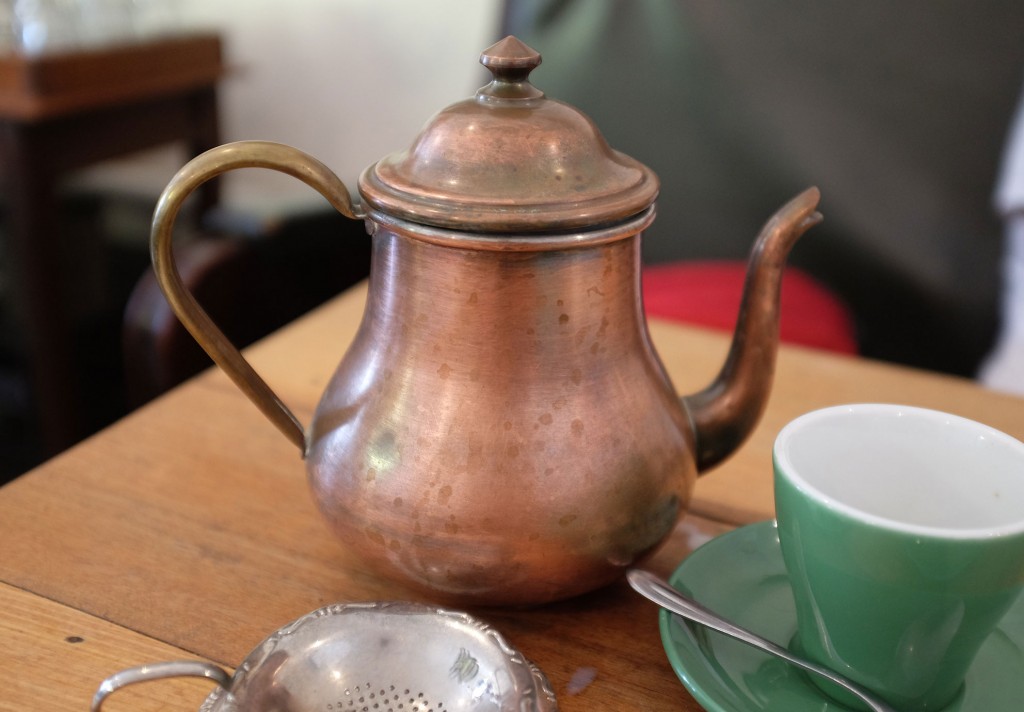 I was curious as to where the name came from, and according to their website, Gypsey and Musquito were "two bushrangers in Old Van Dieman's land….together they took a stand and fought the establishment for indigenous rights".
And this is what gives the inspiration to "source and use where possible iconic, local and native produce in support of our heritage".
And their menu certainly reflects this….there were crocodile burgers and even a choice of camel, emu, wallaby and crocodile sausages!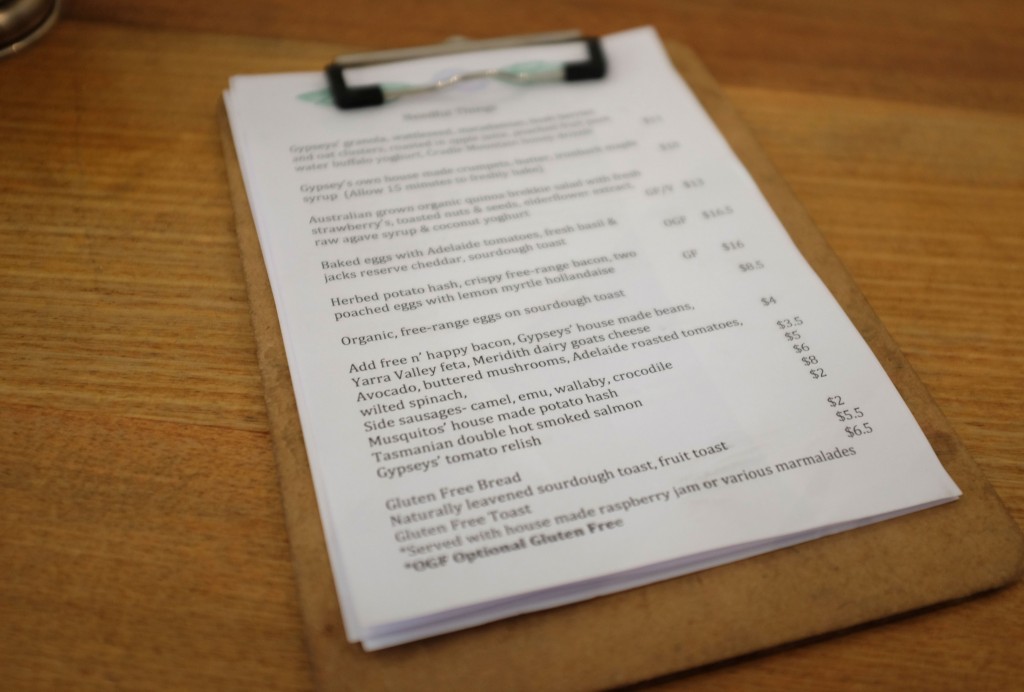 Well worth a visit if you are wandering through Richmond in search of brunch or lunch!
Gypsey & Musquito is located at 382 Bridge Road, Richmond VIC 3121.
Ph (03) 9939 9314 for more information!