Once again, brunch time found us searching for another place to try…and this time, we were wandered along Brunswick St in Fitzroy.
There are quite a few cafes along this stretch of Brunswick St, and many were filled to bursting point, with no tables to spare…so we guessed that these were the popular ones in this area!
However, we like to try places that perhaps aren't quite as busy as you can find some real gems that are yet to be discovered..and you don't feel like you are squashed in like sardines…plus you can hear yourself think!
So our random choice this day took us into a little cafe called Gutz…and it turned out to be a good decision!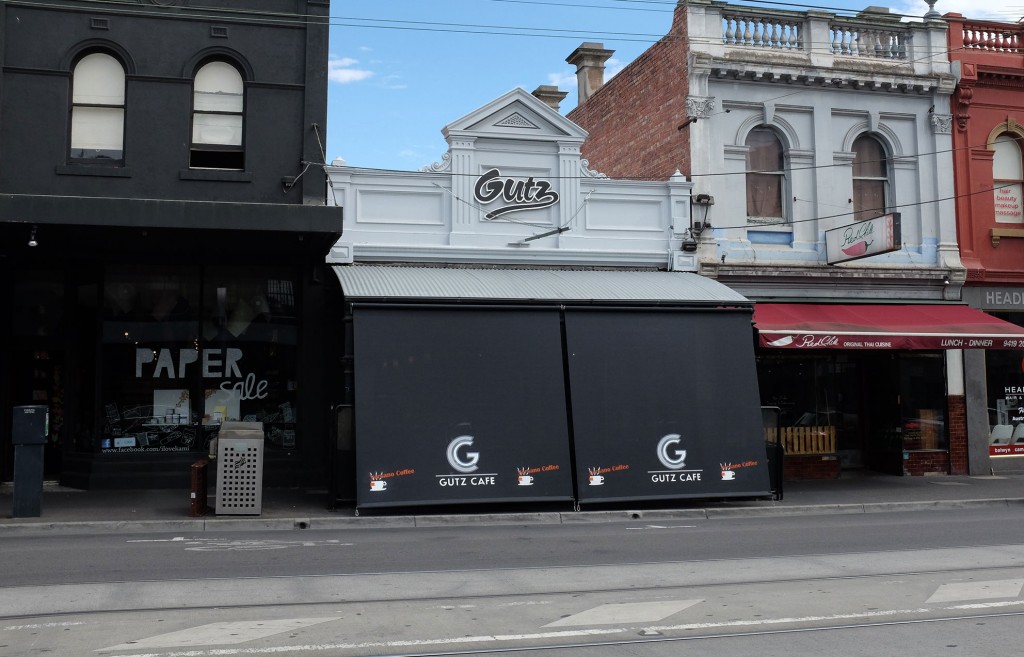 This is not a flash trendy cafe…Gutz Cafe is more your "down to earth" sort, with simple surroundings, friendly staff…the cafe is run by a Turkish family…and good basic food…perfect for a brunch meal!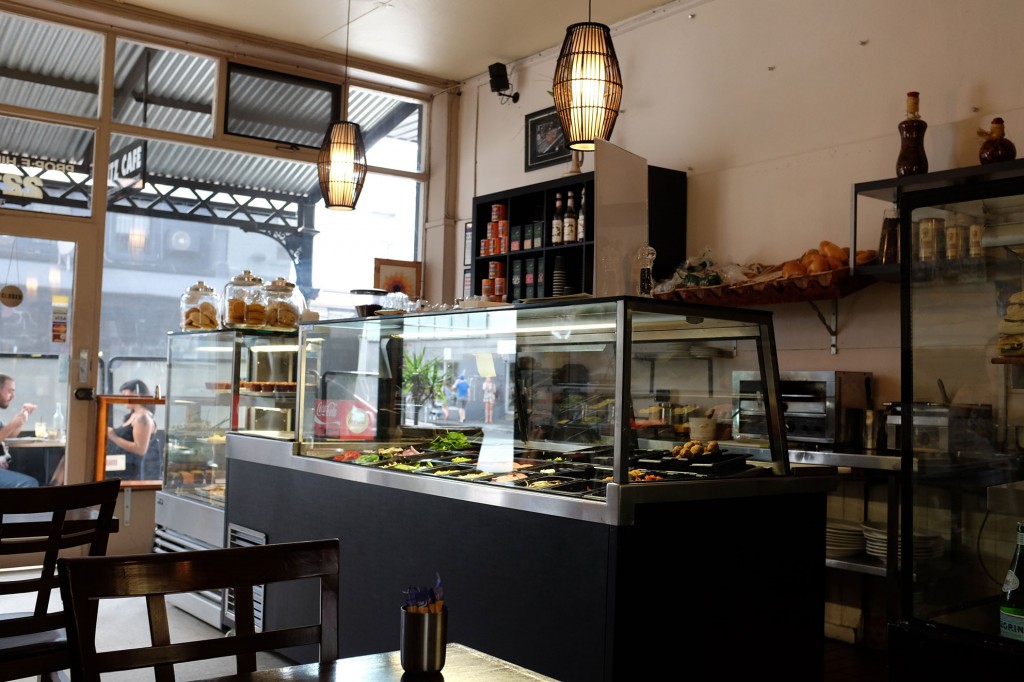 There are tables outside, inside…where we sat….. plus a small courtyard out the back!
Ordered our usual brunch tea…Chai…came as a teabag in a teapot with the soy milk on the side…with coffee cups…basic but it was a good brand so all was fine!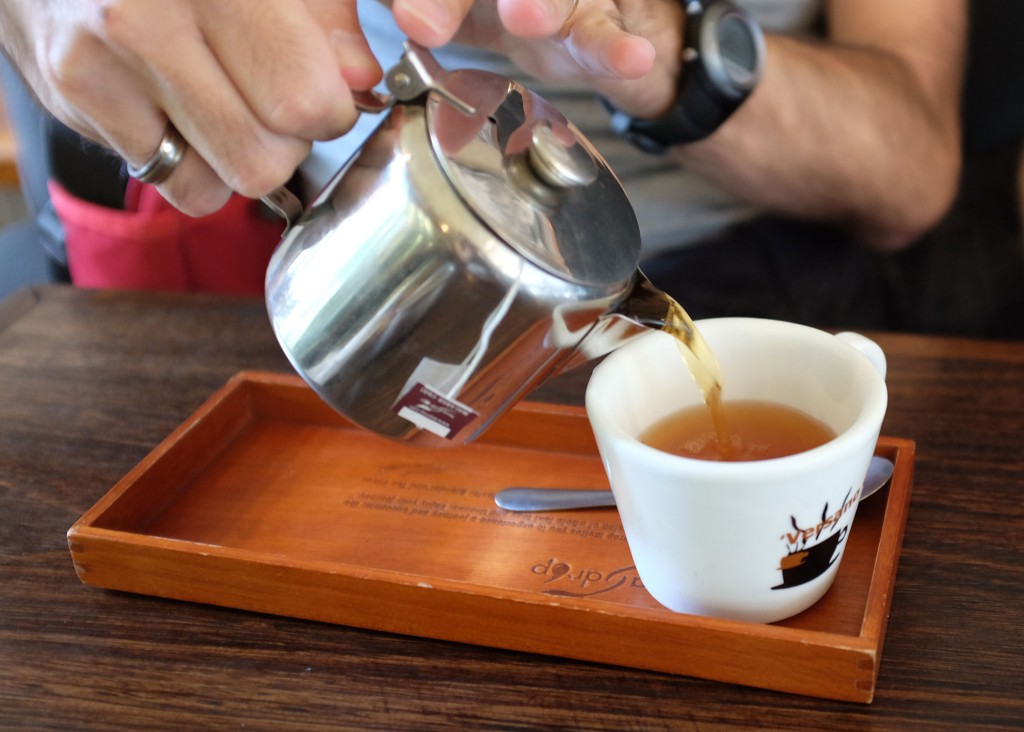 The menu includes an All Day breakfast, plus there is a sandwich "bar" and cakes.
No problems with ordering a dairy free meal for me – the waitress was helpful and had no issues with taking my special "requests"!
The meals didn't take too long to be served..nothing fancy but totally perfect for brunch.
Dairy free selection for me…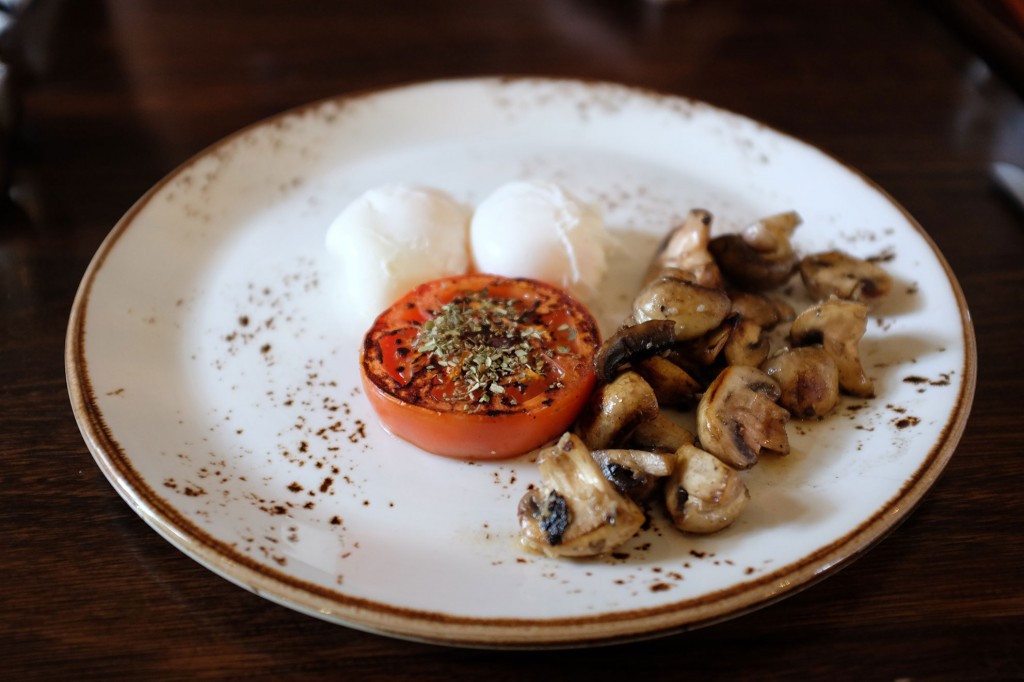 My husband had his favourite…scrambled eggs..plus some extra additions!
Must admit we didn't actually notice the name till later…it may have put us off…but if you are looking for a simple, no nonsense meal, then give this easy going cafe a try!
Gutz Cafe is located at 221 Brunswick St, Fitzroy VIC 3065