We recently spent a few days catching up with family in Geelong, and were able to fit in a brunch at 63 Degrees, located on the very trendy Pakington St in Geelong West!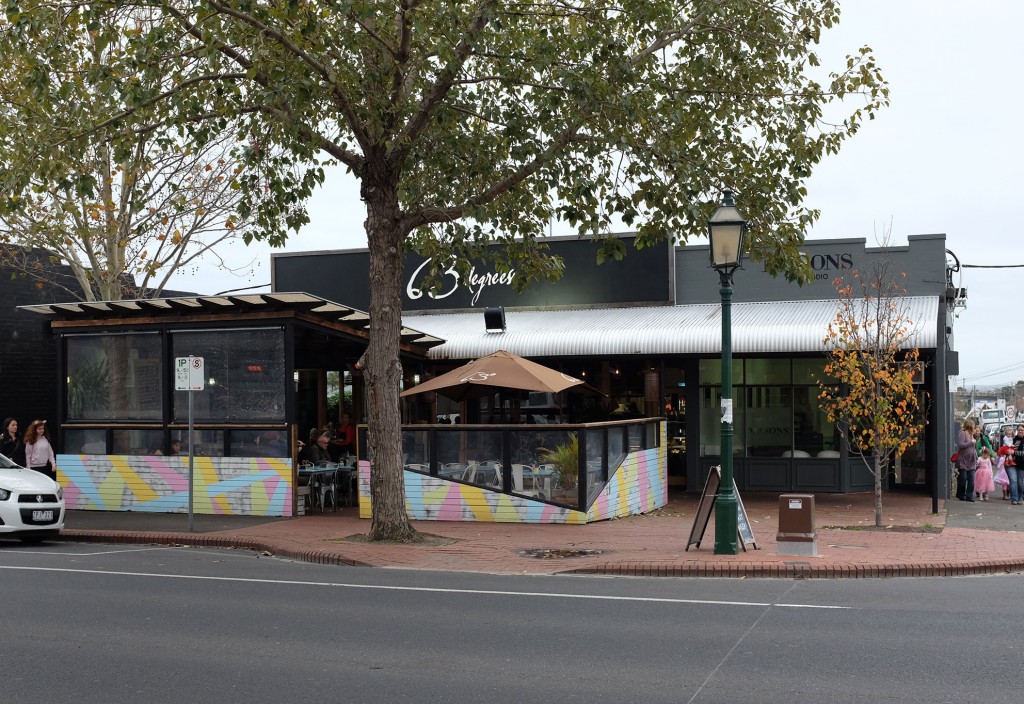 I have to admit that we have been there a couple of times over the years, so this cafe was the one we gravitated to when a meet up for brunch was decided!
On previous visits, it has been warmer so we have sat in the outside area, but this time we scored a lovely big table inside, tucked in the back corner…nice and warm on a chilly winter's day!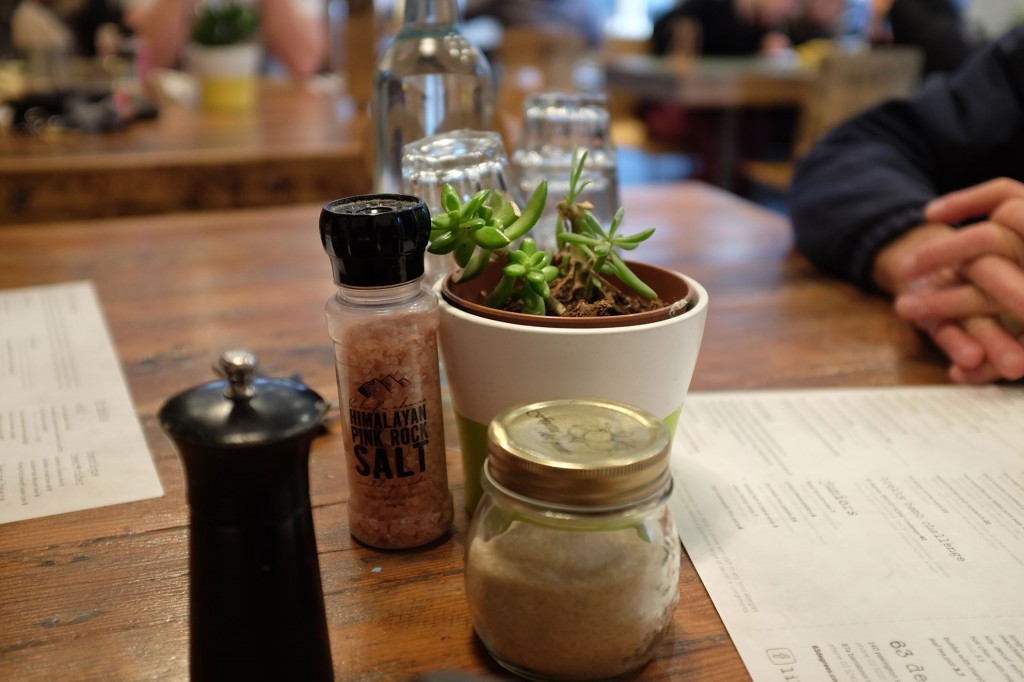 My husband and I ordered tea as usual….a good selection, including two chai teas…however, the chai is served with the milk on the side, not infused in the pot.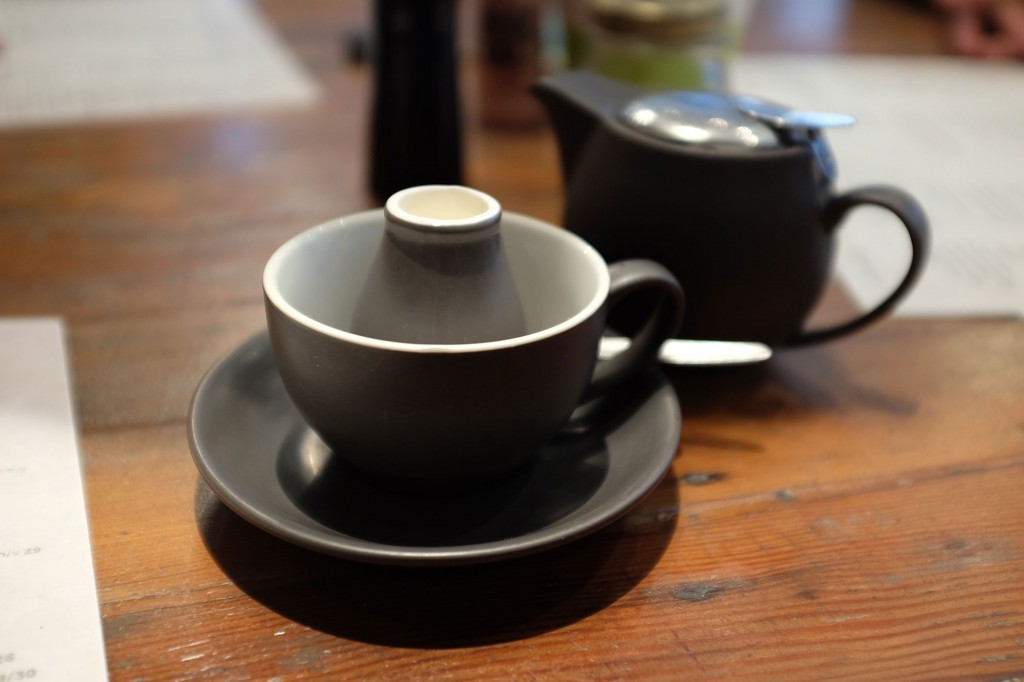 The coffee is meant to be very good here, but as we don't drink coffee, I am unable to give any comment!
The staff were friendly and helpful…they were quick to sort out our orders, even though our group didn't arrive all at the same time, and had no problems with my special dietary requests!
The meals were served quickly, even though the cafe was pretty busy.
I had poached eggs with spinach, tomato and baked beans on the side…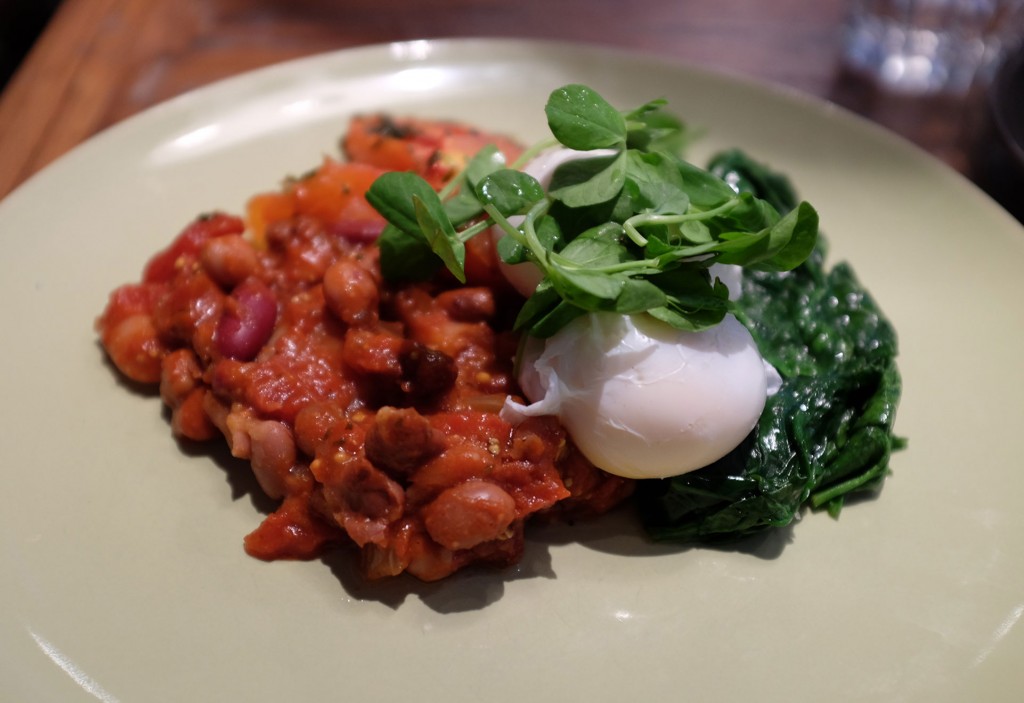 My hubby also had poached eggs, with bacon, tomato and mushrooms….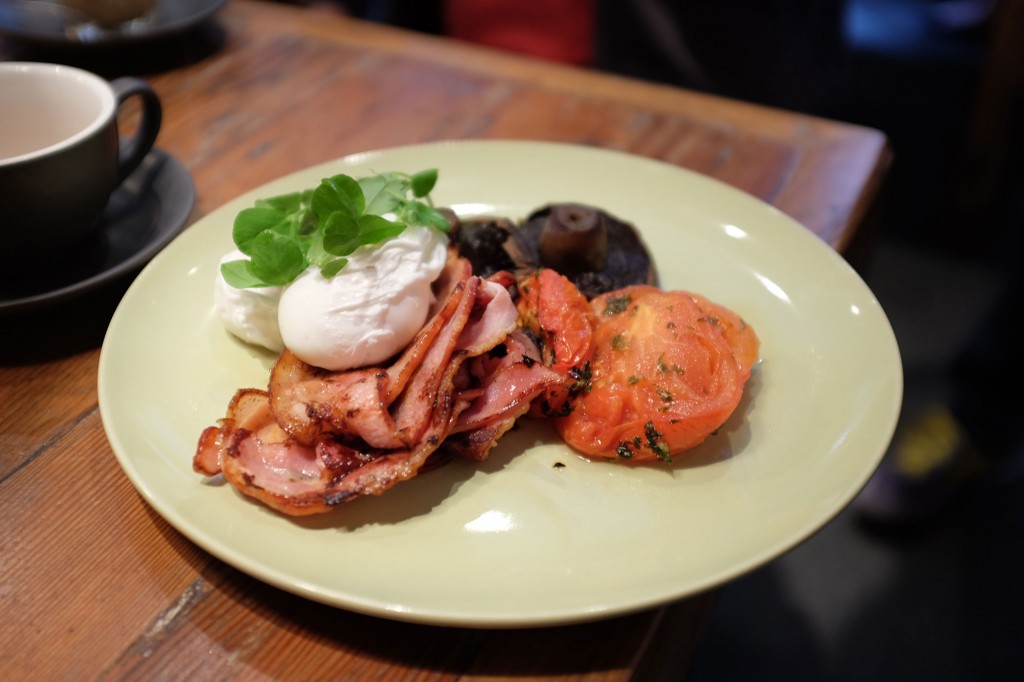 Another member of our group had a toasted sandwich…..oh, I so wish I was able to have a toasted sandwich….damn food intolerances….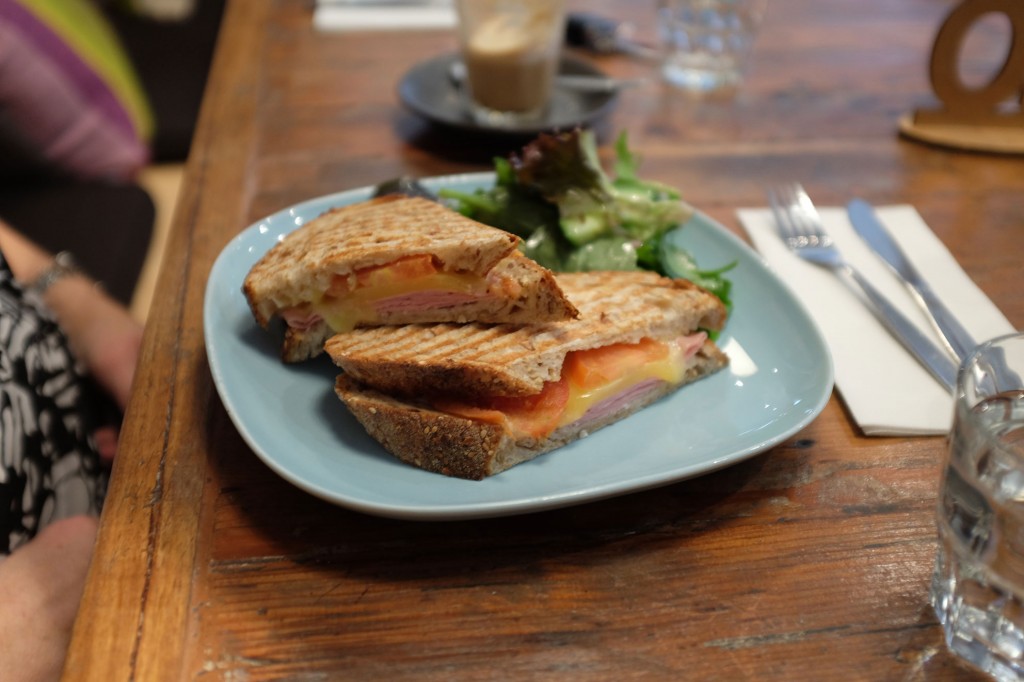 And another had a bowl of hot chips…yuuummmmm……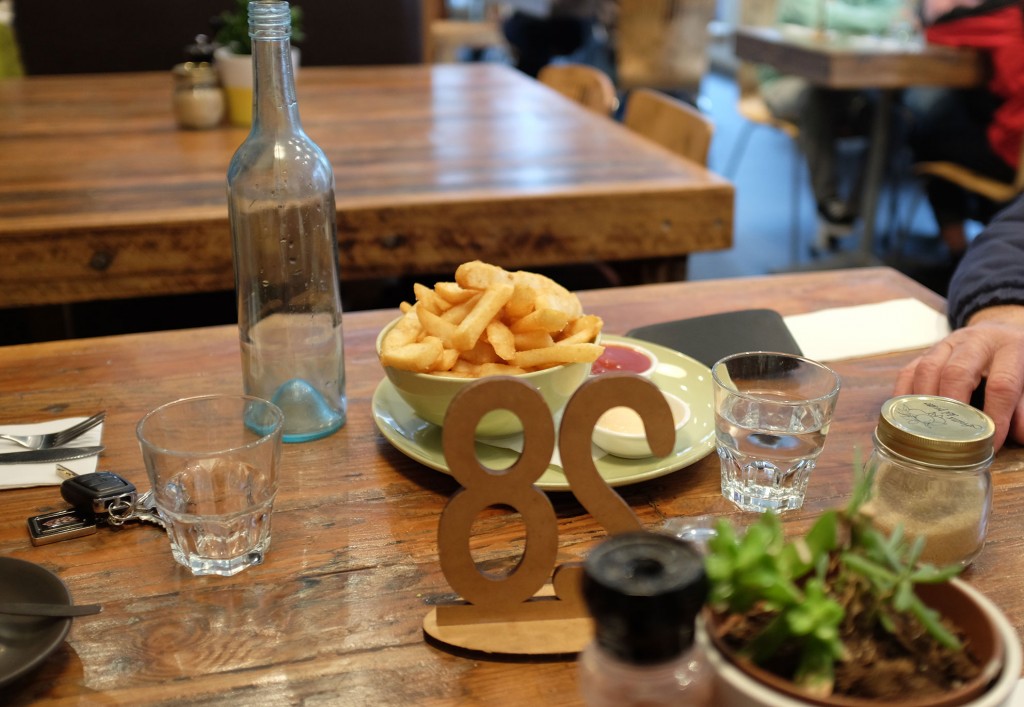 If you are up for a food challenge, 63 Degrees has an item on their menu which might interest you…the Brekky Bomb Challenge…2.5 kgs of food, and you have 63 minutes to devour it all…and then you make it onto the Wall of Fame!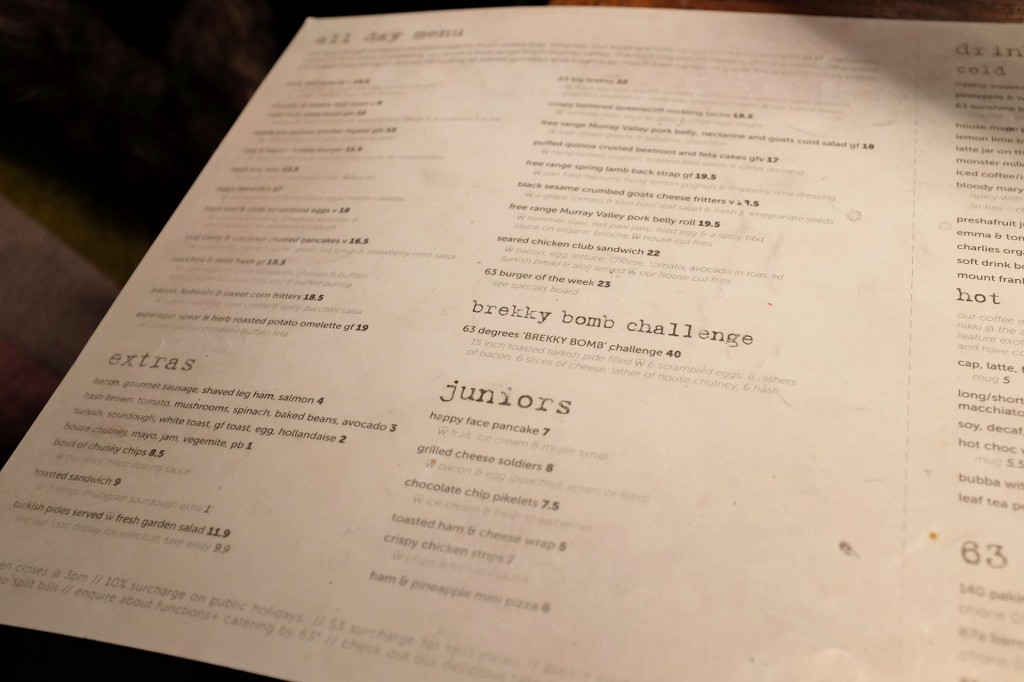 We enjoyed our visit to 63 Degrees, but it didn't end there….at the counter, they have a selection of food, including some yummy looking wraps…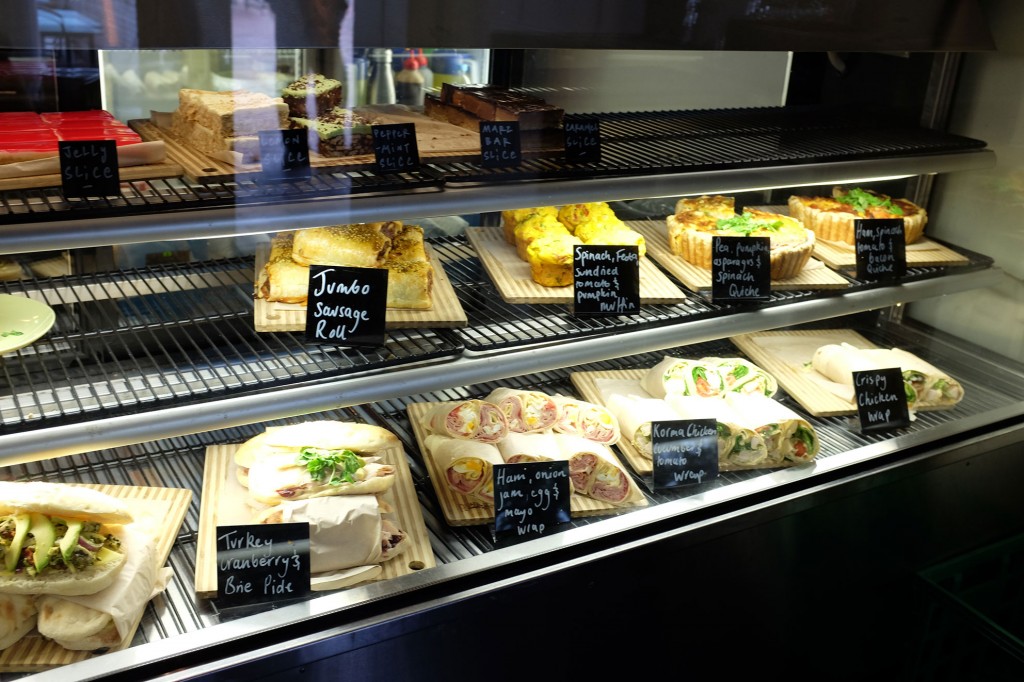 And some delicious slices….and I was very excited to find one I could have…a Paleo Sweet Potato Brownie…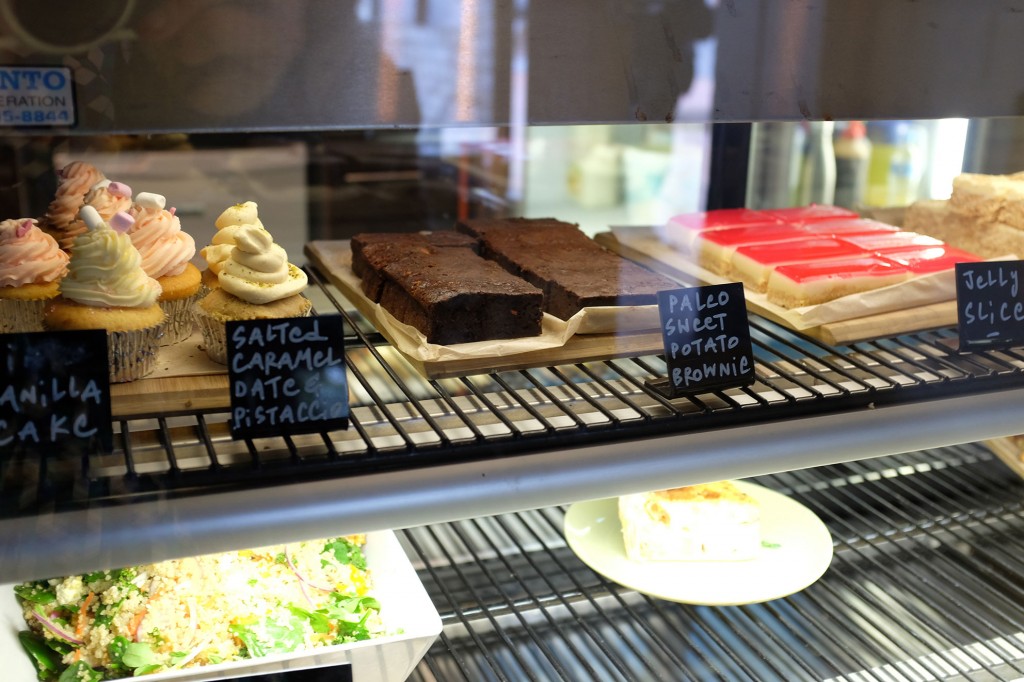 We bought one to share for afternoon tea…and it was absolutely delicious…who knew you could use sweet potato in brownies?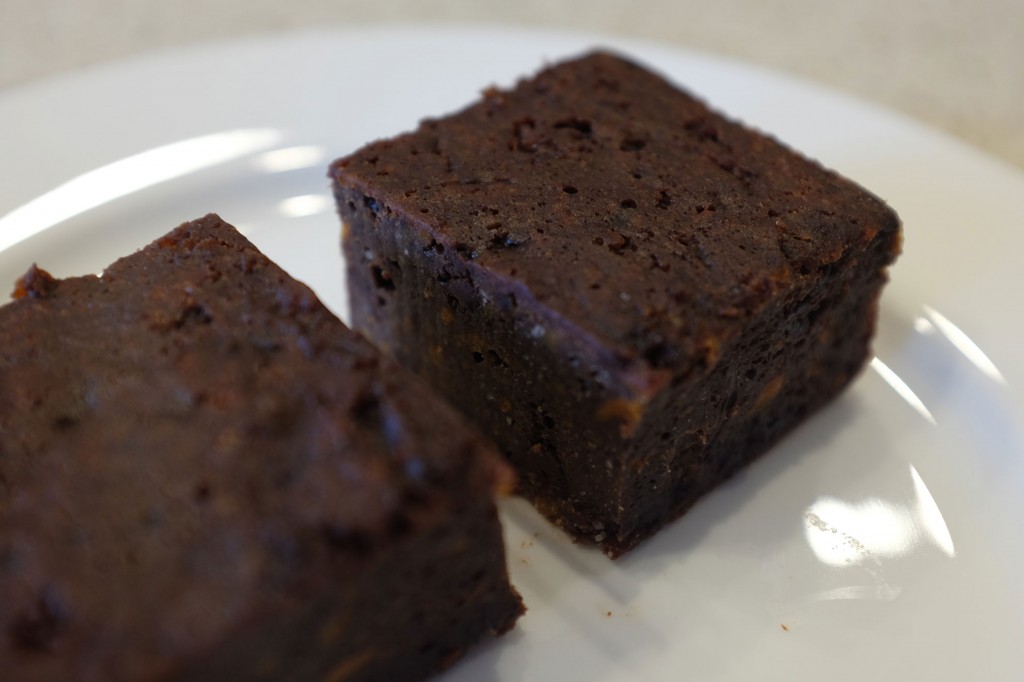 Our only complaint…should have bought two so we didn't have to share!
63 Degrees is located at 140 Pakington Street, Geelong West VIC 3218…plus there is also another 63 Degrees at 87a Barrabool Road, Highton VIC 3216!