Last week, I wrote a post about our new addition to the Zinc Moon family….Mackie, the sock cat!
Mackie is a custom made sock critter from the studio of Gus and Ollie, in Germany! He is made from blue striped socks as we support the Geelong Cats, and he is named after one of the players.
His creator, Jessica, took him on a tour round his home town, Hamburg, before getting packed up for his flight to Australia…here he is enjoying the warmth and sunshine before his trip!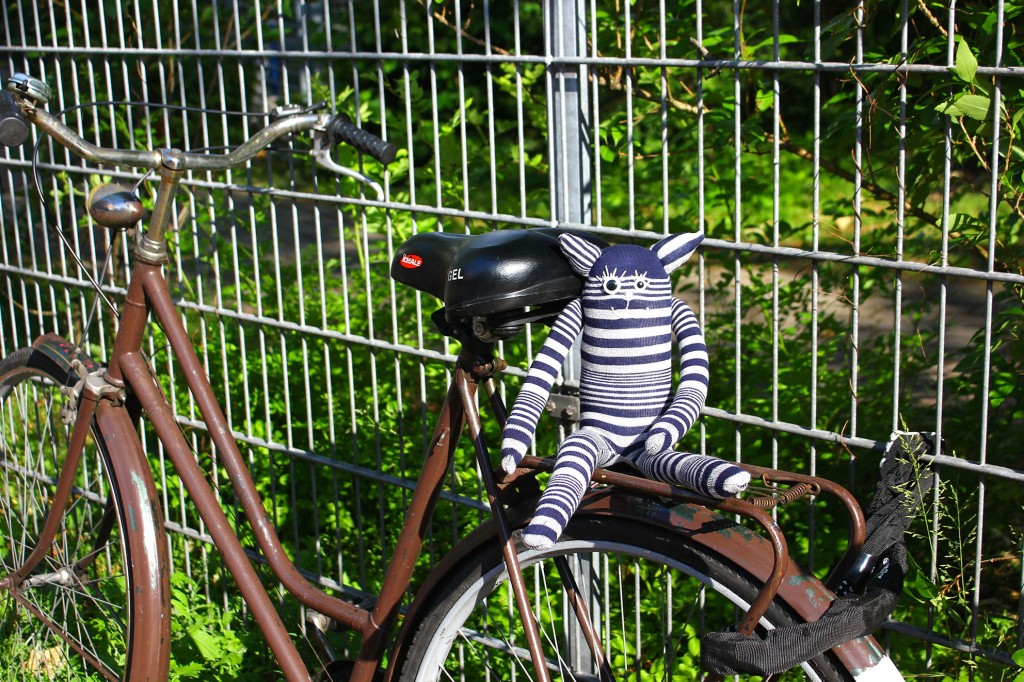 It took just over a week, then one morning, a card appeared in my post box….the parcel had arrived!
Soon, it was in my hands….Mackie had arrived safe and sound.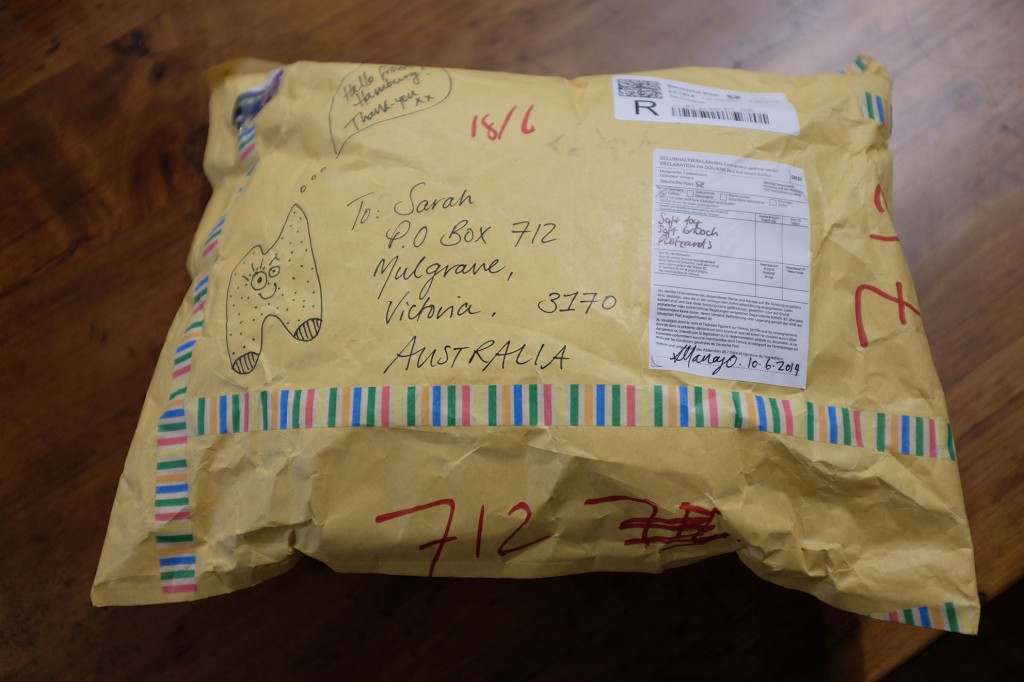 Loved the little message and drawing on the front…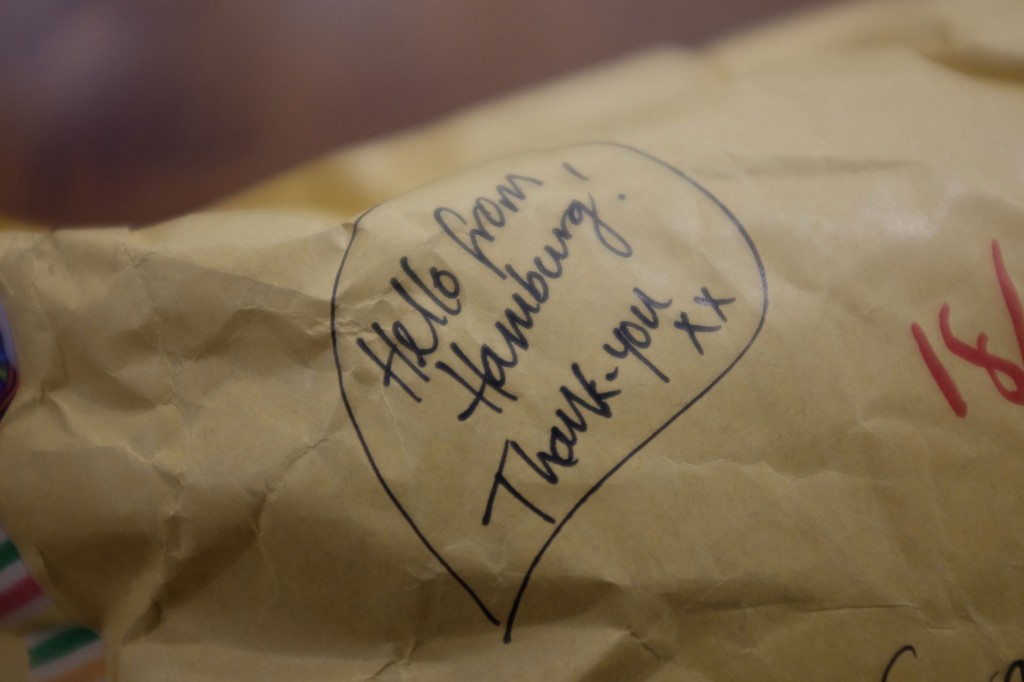 Unfortunately I had a very busy day at work, so poor Mackie had to remain tucked up inside his parcel till I finally got home…
And then it was time…he was well wrapped up and protected!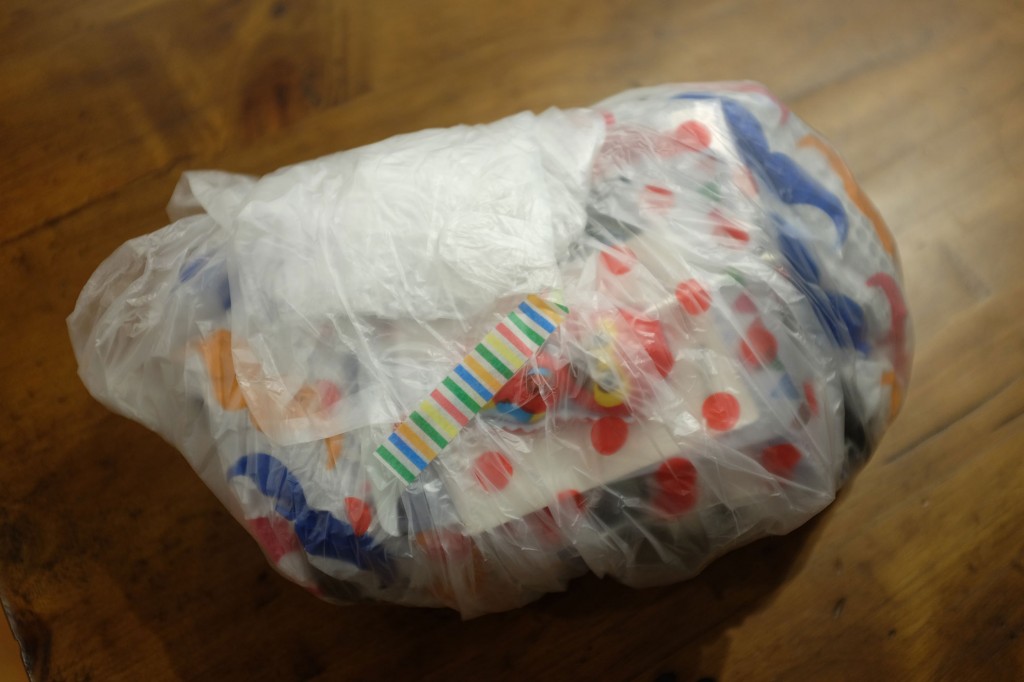 And I found a little surprise in there….a cute little superhero brooch!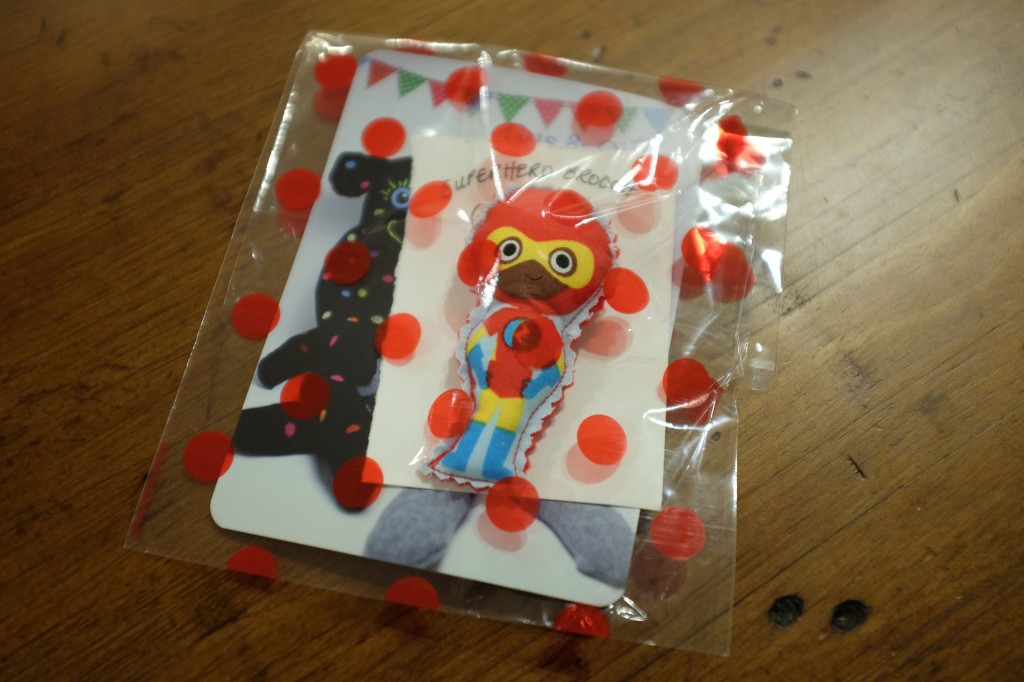 It was a bit like pass the parcel….so beautifully wrapped up!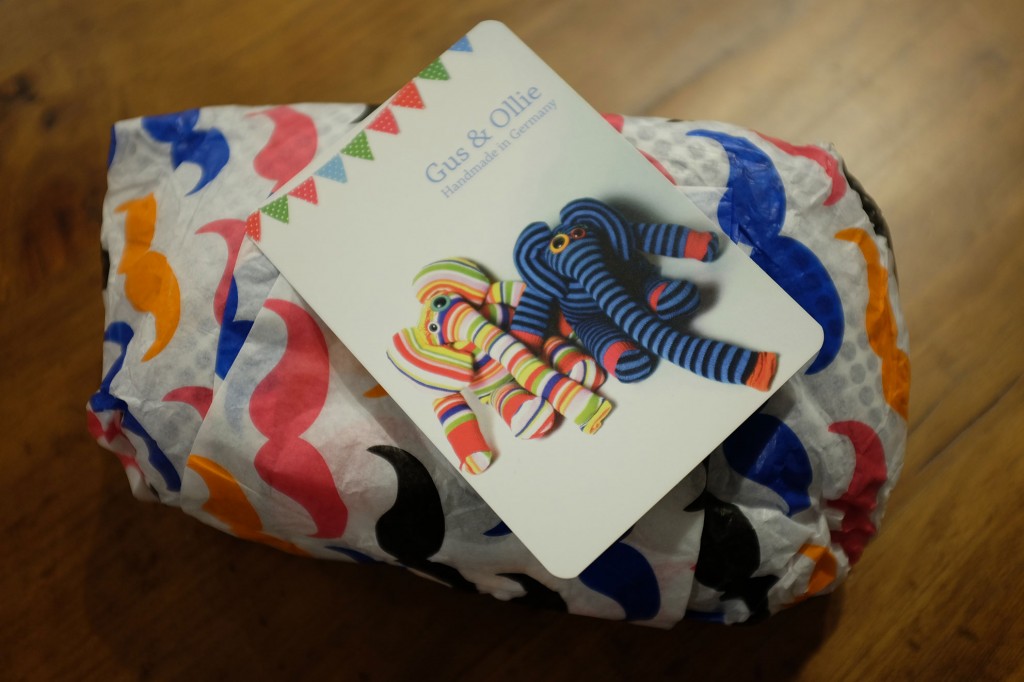 Love the wrapping paper…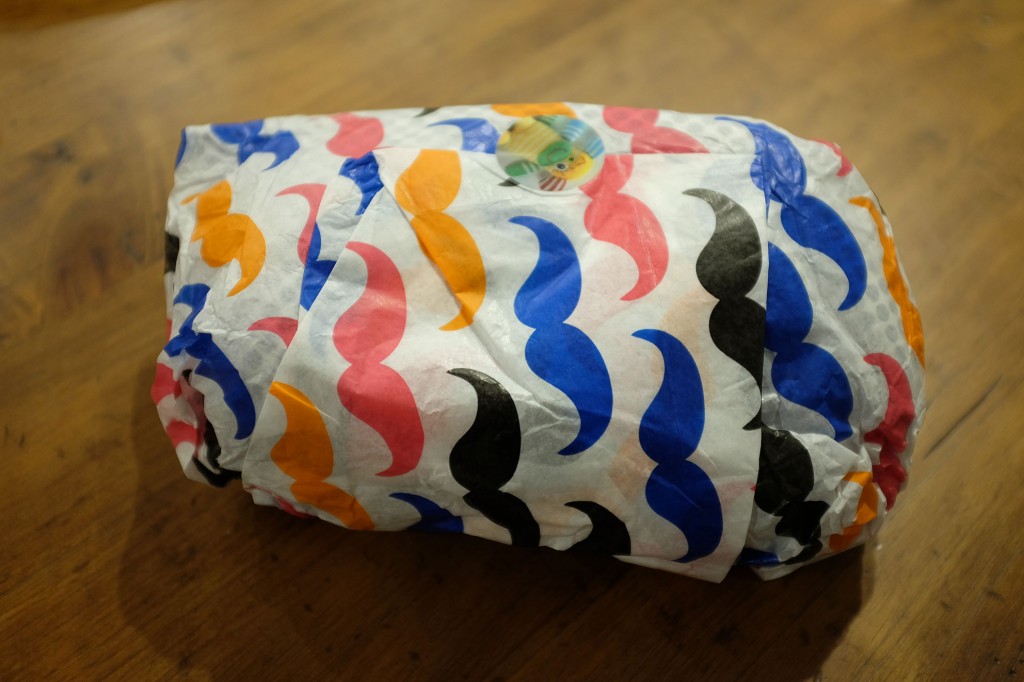 Unwrapped this layer, and found Mackie was all curled up in his very own sleeping bag!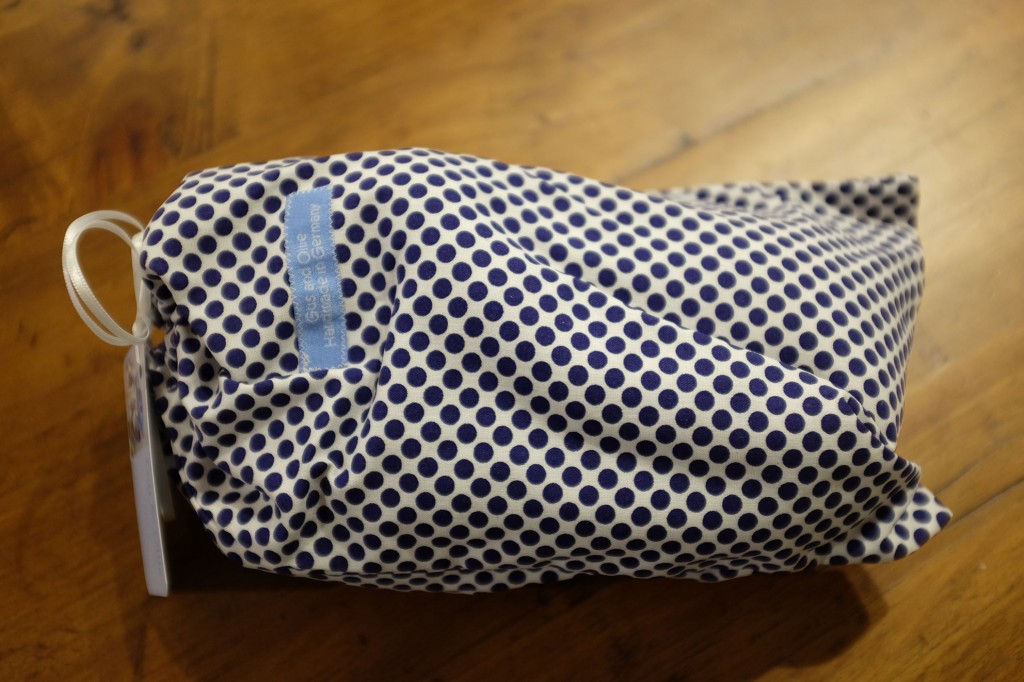 With a tag…..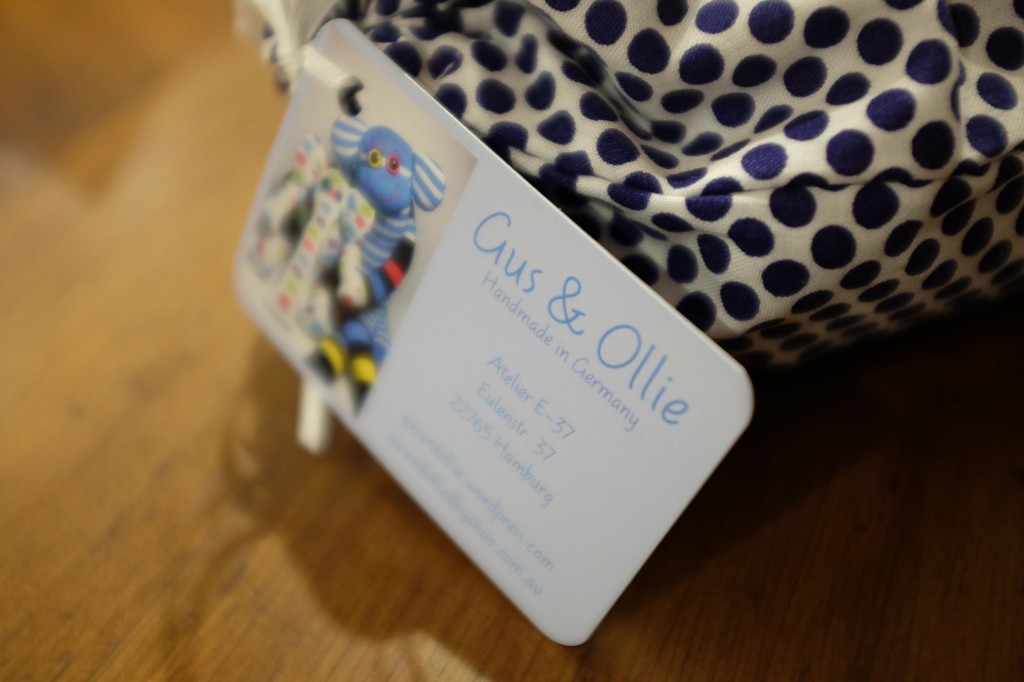 And here he is!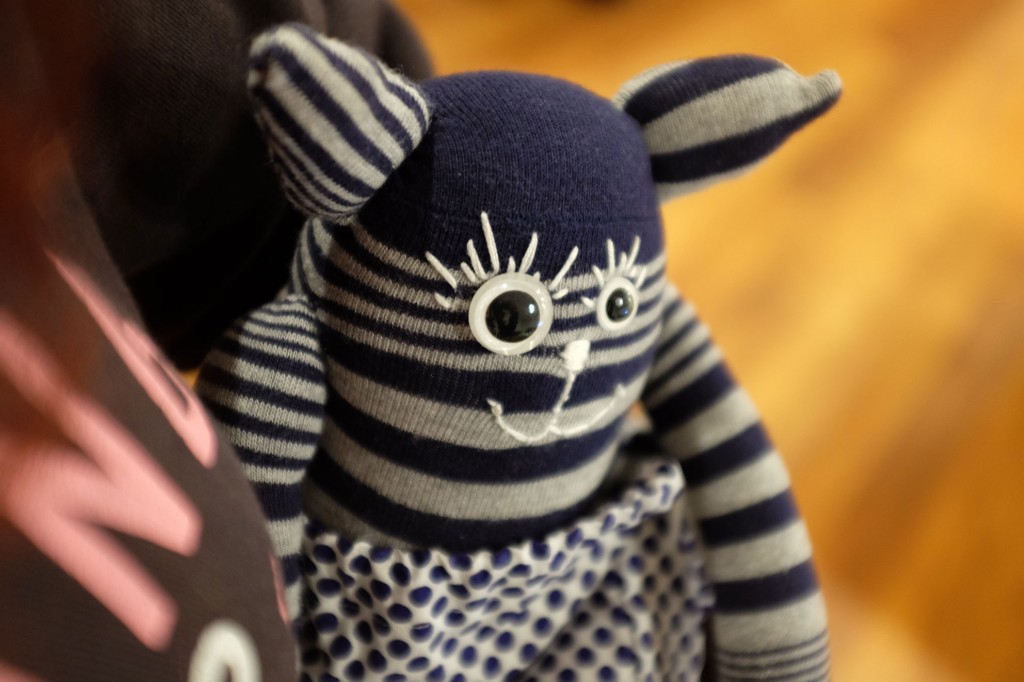 His first night was spent getting to know us…including the furkids…although not too close…cairn terriers and sock cats definitely don't mix well…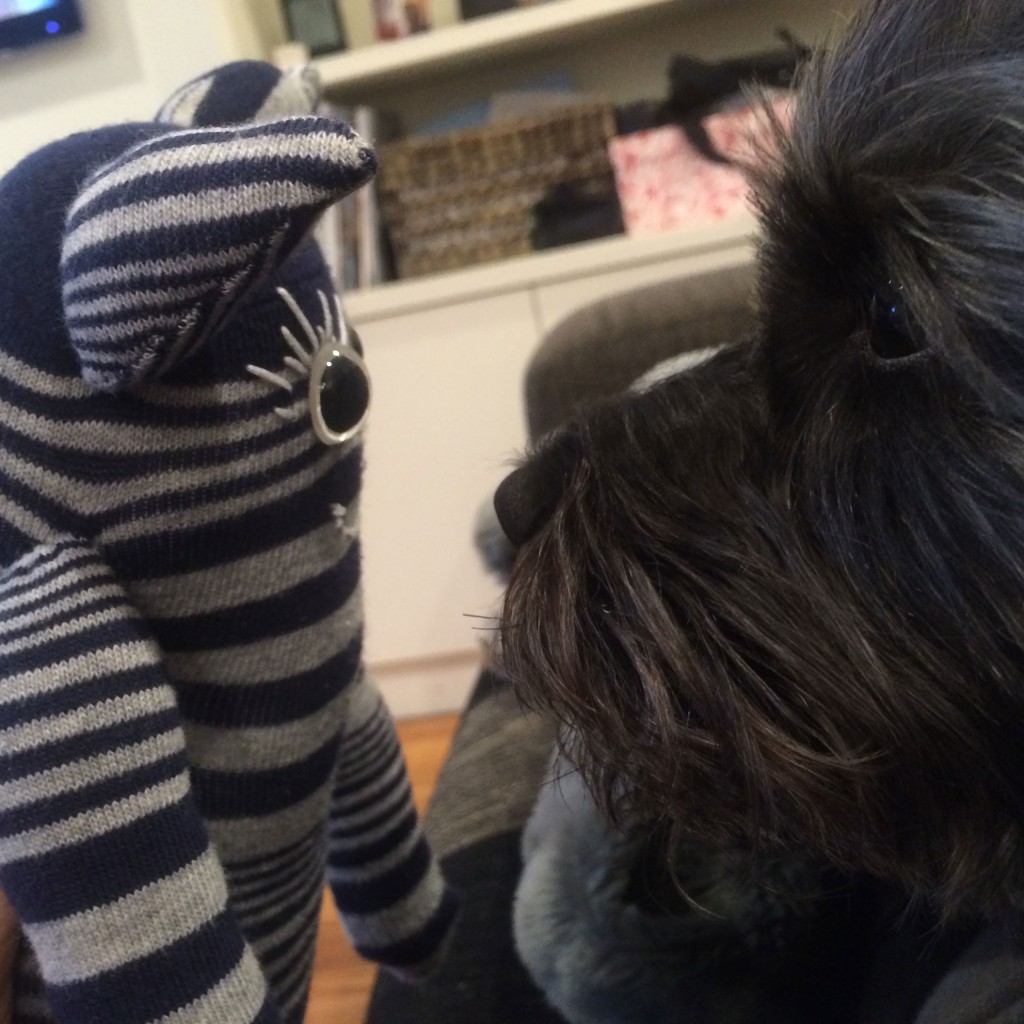 And watching his first AFL game on TV, and seeing his namesake, the Geelong Cats player Andrew Mackie….although the Cats unfortunately lost that game…not the best start for our new mascot….
Mackie has settled in well to his new home, and stay tuned for his next adventure!
If you would like your very own sock critter, head on over to the Gus and Ollie website!