Today is DonateLife Thank You Day (20th November 2016).
This is a day to say thank you to all the donors and their loved ones for giving the gift of life…and it is a day that is very important to us.
Because organ donation saved my husband's life…it is as simple as that…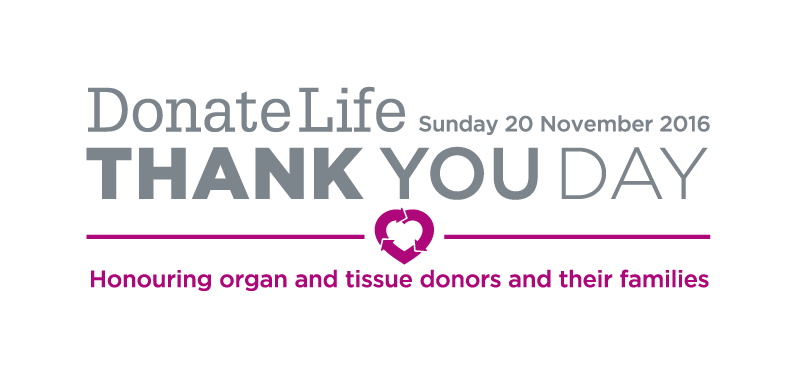 If a family, somewhere, hadn't given permission to allow organ donation, my husband would not have survived much longer.
Fast forward over four years, and he is not only alive, but thriving…organ donation totally transformed his life and mine.
I have a healthy husband for the first time…he was already sick when I met him having being diagnosed with Primary Scholerosing Cholangitis (PSC) when he was just 18.
I have always known him with a yellow tinge…which got progressively worse as his conditioned deteriated…day of his transplant, his bilirubin was 599.
He was basically glowing in the dark!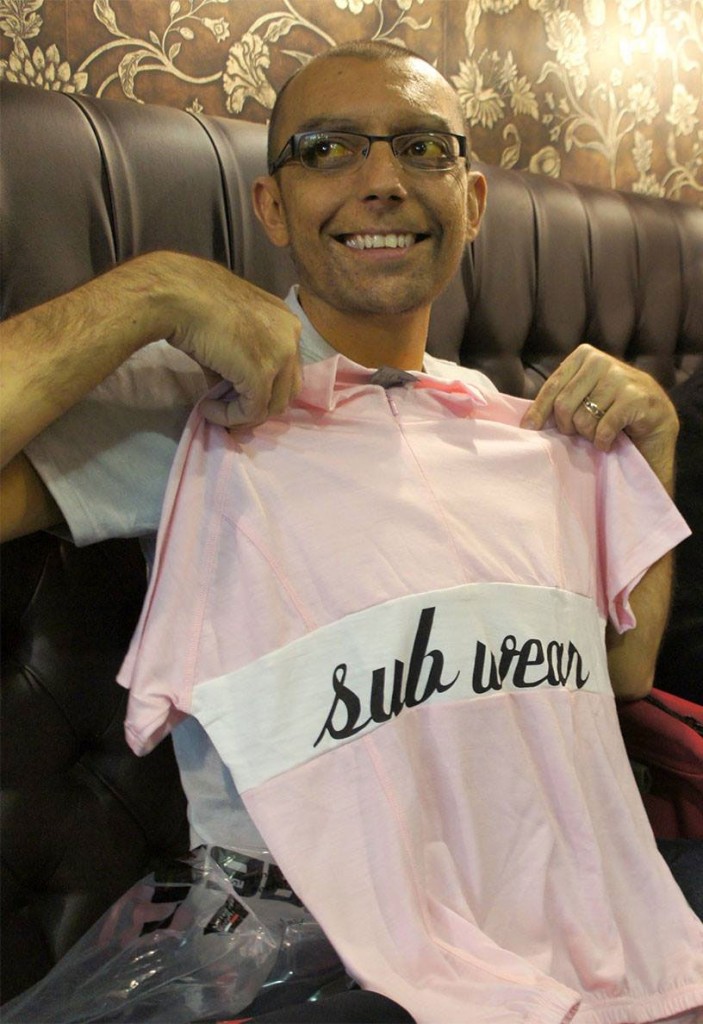 Now, he is a normal colour…the whites of his eyes are now as they should be, not egg yolk yellow.
A new liver has given him the chance to live how he has never lived before.
As he was diagnosed so young, he had forgotten what is was like to be well…fatigue, itchiness and bouts of infection were his reality.
But from the moment he opened his eyes after the transplant, he hasn't stopped!
Even while in ICU, he said he already felt better…amazing considering he had had his insides taken out, replumbed and put back in again!
He never had any interest in fitness before he got really sick…a discussion with one of the hospital physios during his pre-transplant workup started him on a mission.
Even though he was dying, he made keeping fit as possible his purpose…his motivation to keep moving was inspiring.
And all his hard work paid off when he got his gift of life and had a reasonably smooth recovery!
While still in hospital, he researched getting a proper road bike…he wasn't allowed to ride it for a few months, but now he is a keen cyclist.
And running…the man never stops!
He ran in a 4km fun run only months after transplant…now he is happily running half marathon distances and loving it.
In fact, today he ran 15kms in the City 2 Sea…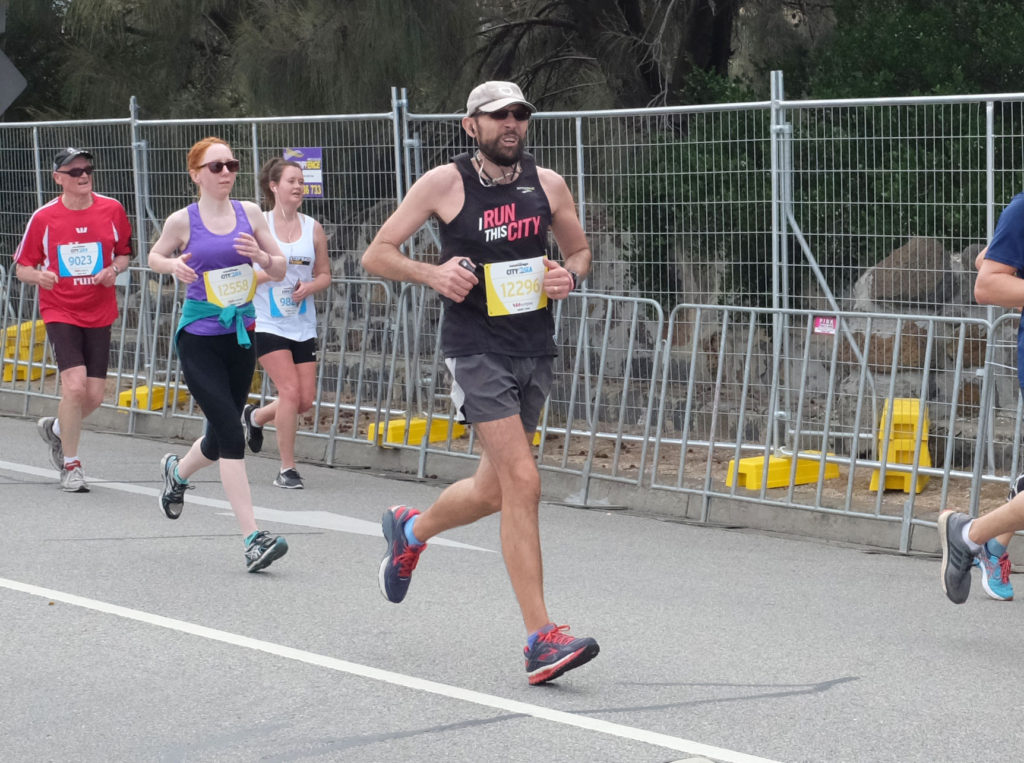 So we say a big heartfelt thank you to his donor and their family on this day…and every day.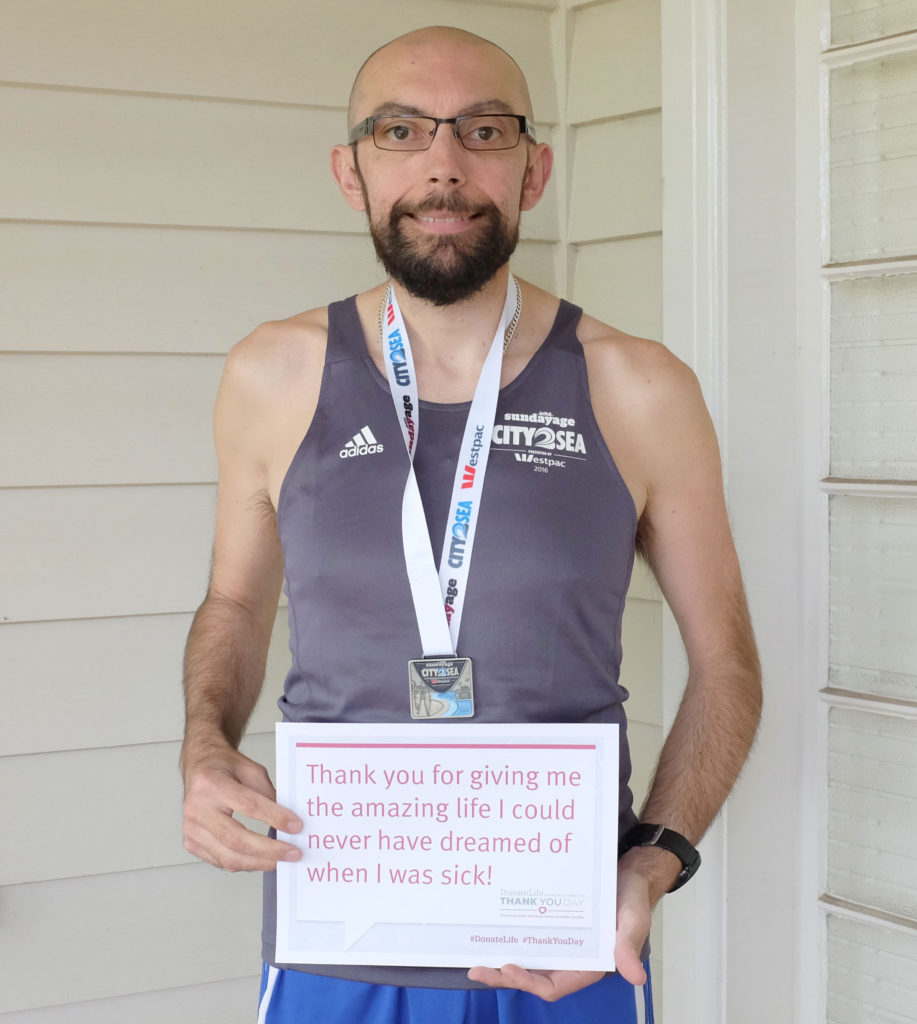 Organ donation is an amazing thing…both from the generosity and love from the donors and their loved ones to the recipients who grab this second chance of life with joy.
Just remember, you or someone you love may need a donor organ…so join the Australian Donor Registry and help #endthewait for those in need.
Click here for more information on DonateLife and how to register to be an organ donor in Australia.
Click here to read more about my husband's liver transplant story.