After over five hours sitting in the chair, my wonderful hairdresser, Lexi from Yankee Sweetheart Salon, has taken my copper hair to a whole new level…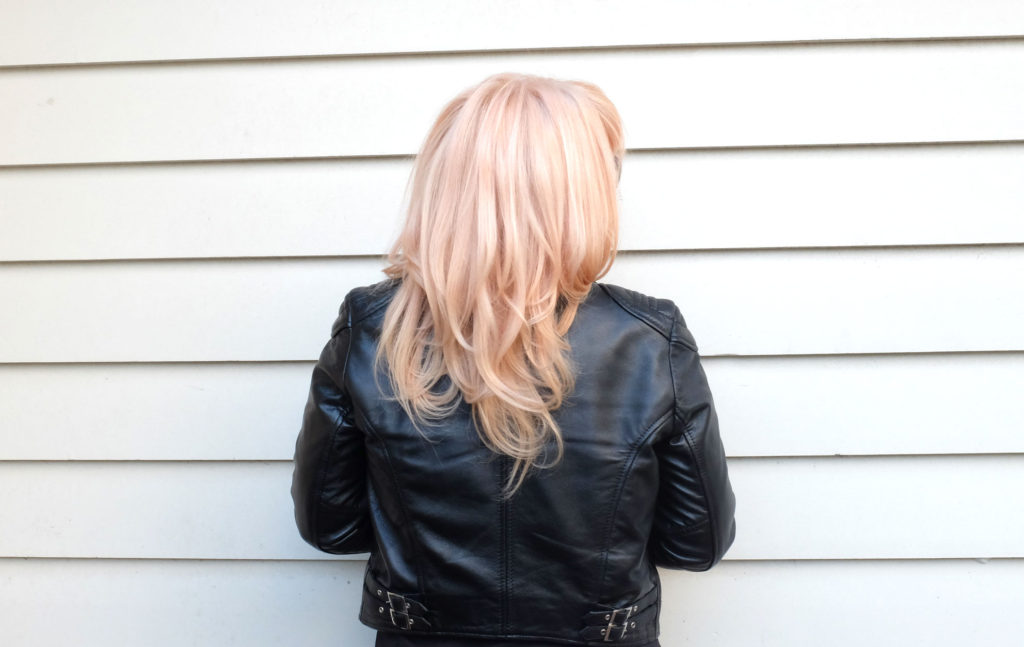 Yep, that's me…I am now a bottle blonde!
It's not the first time I have had blonde hair…in fact, I was blonde for almost 10 years…I even got married as a blonde.
After which then I went to the other extreme…black…and have been working my way back up through the shades since.
I am not sure how I feel about being blonde…I didn't actually want to go as light as this but it is a necessary top on the way to my goal of steel grey hair, without totally frying my locks.
Lexi has carefully stripped the colour from my hair…using plenty of treatments as well as the new wonder conditioning product, Olaplex.
Next appointment will take my hair to the point where it can finally be dyed to steel grey.
So for the next five or so weeks, I will be blonde…it is going to take a bit to get used to after all the colours I have had in the last few years.
There will be some benefits to not having brightly coloured hair…I can delve back into my wardrobe and revisit items that I haven't been able to wear due to the colour clash.
And those pesky greys will blend in much better with the the lighter blonde.
However, at the moment I kind of feel like I am wearing a gorgeous blonde wig…that my copper hair is still there!
And I keep getting a shock when I look in a mirror as it is so different from before.
Who knows, I might decided to keep this colour for a while….in the meantime, lets see if blondes really do have more fun!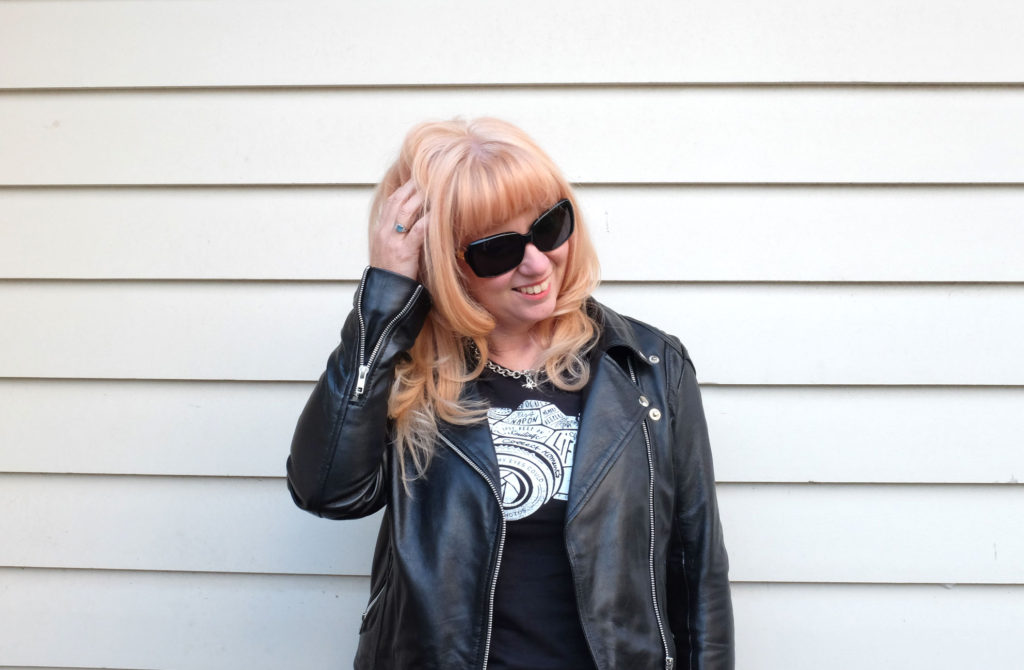 Have you ever done a drastic colour change to your hair…did you love it or regret it? Share in the comments below as I would love to know!