If you head into the city (Melbourne), and along Burke Street to the RACV Club, you may notice an interesting structure in their courtyard.
I was fascinated by it, so did a little research to find out what exactly it was…and I discovered it is a traffic signal, which were used in parts of Melbourne from the 1940s.
It is a rotary design with two large discs…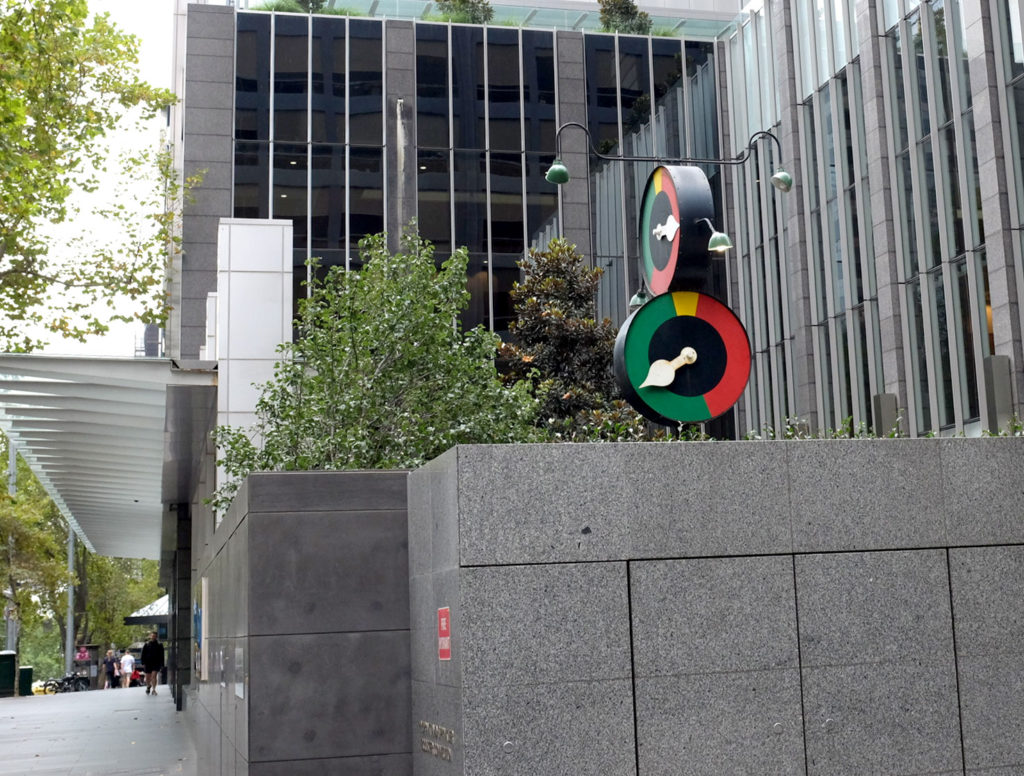 The large white indicator pointer on each dial face rotated through the red, yellow and green sectors of the face to indicate stop and go intervals…there were also variations made for pedestrian crossings, with "Walk" and "Do Not Walk".
This one on display at the RACV Club is working so you can see it in action…not directing actual traffic, although I wonder what modern drivers would do if faced with one of these at an intersection…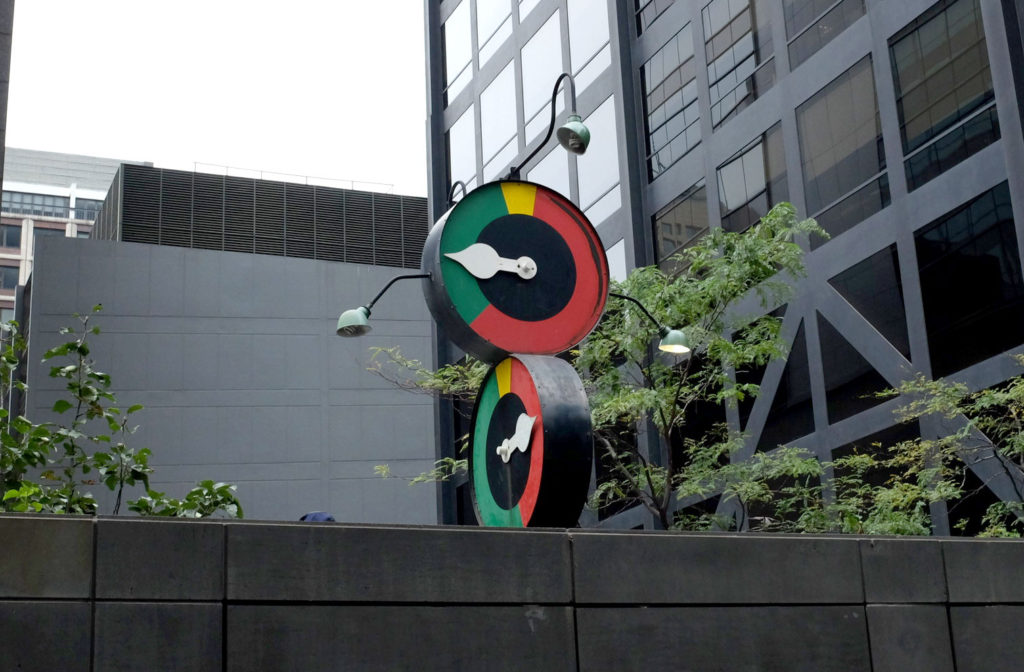 I did some further digging and found out that these vintage signals were designed by Charles Marshal in 1936-37, and were built by his manufacturing engineering firm in Fitzroy….hence the name, Marshalite.
The first one was installed at the intersection of Gertrude and Brunswick St, Fitzroy in 1937, but only lasted a short time before being dismantled.
The story is a that councillor got booked for driving against the signals…he contested his fine in court and won because the Marshalite was not deemed to be property of the council!
It was quite a few year before another Marshalite was installed, but in 1945, after WW2,  a second one was installed on the corner of Johnson and Brunswick Street, Fitzroy.
In the end, there were about 35 intersections in Melbourne that used the Marshalite signals…and they remained in use until the 1960s, although they were combined with conventional traffic lights at intersections in the later years.
Apparently, the last Marshalite in Melbourne was along the Nepean Highway…some of you may remember it…it was finally removed in the 1970s.
Not sure how good they were at controlling traffic, but I do like the fact that you know how long you have to wait until you can go!
Do you remember these traffic signals…share your story in the comments below as I would love to know!
This Marshalite Signal is in the courtyard of the RACV Club, 501 Burke St,Melbourne…you can see it clearly from the street.
The Melbourne Museum also has one, but I believe it is not currently on display.