Today, we headed out to the Sandown Racetrack for the Australian Transplant Games cycling events…thankfully the rain that was forecast didn't eventuate, and the strong winds from yesterday subsided a little!
In fact, Melbourne turned on a beautiful sunny day!

As this was our first transplant games, we had no idea what to expect…..and discovered that there were some serious competitors, all of whom have had transplants!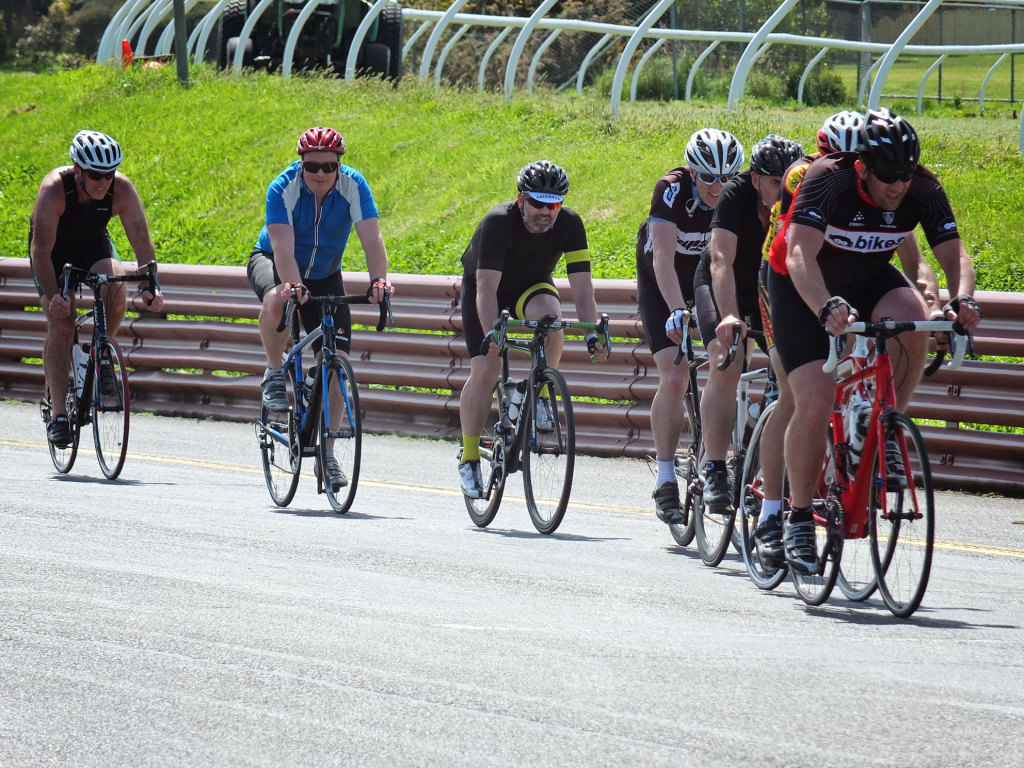 But the beauty of these games is that everyone can have a go…as long as you have had a transplant!
First on the agenda was 5km time trials…riders were sent off at one minute intervals to do one and a half laps of the track.
My husband came 4th in his group which is an excellent result…especially as it is the first time he has ever competed in a time trial!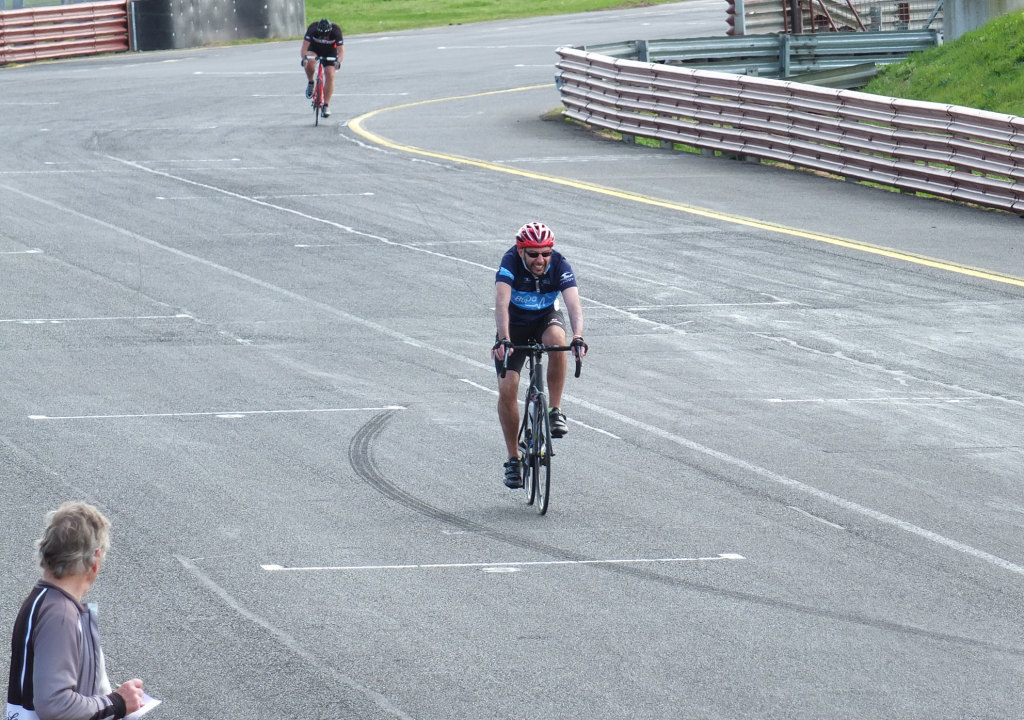 Then we had time to relax in the sun, before my husband took part in the 20km road race.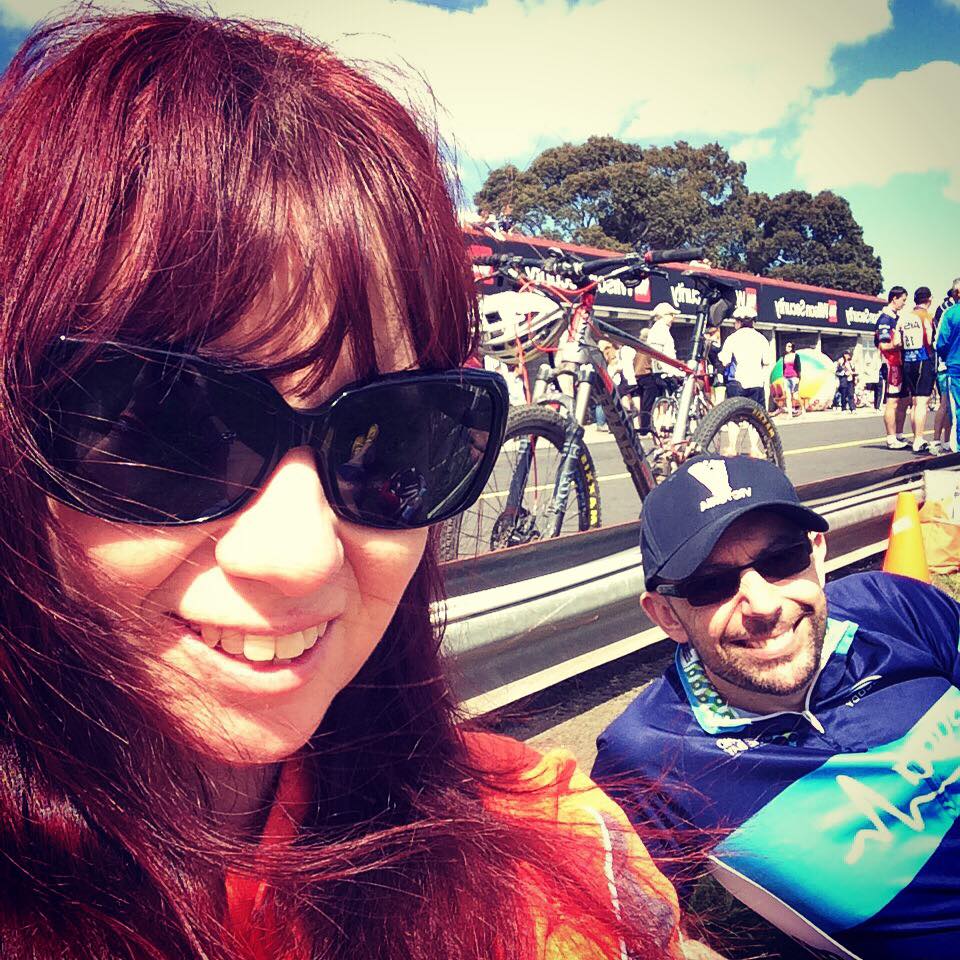 The only complaint I have from the day is a purely selfish one….it would have been fantastic if there had been one of those mobile coffee/tea vans there…they would have made a heap from all of us supporters/volunteers needing sustenance after the early start…I really needed a good cup of tea by this stage!
But we soldiered on….this is my husband's age group heading off for the 20km road race….the 40 to 49ers….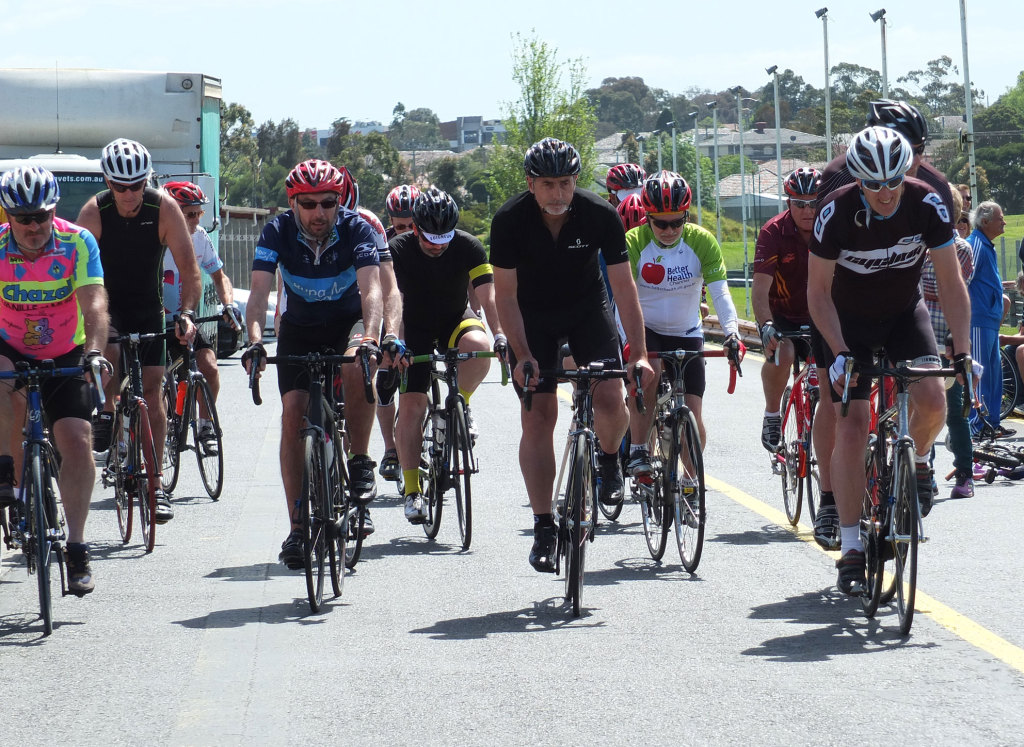 The course was seven laps around the track….and I was charged with the important responsibility of keeping count of how many laps he had done….thankfully I got it right!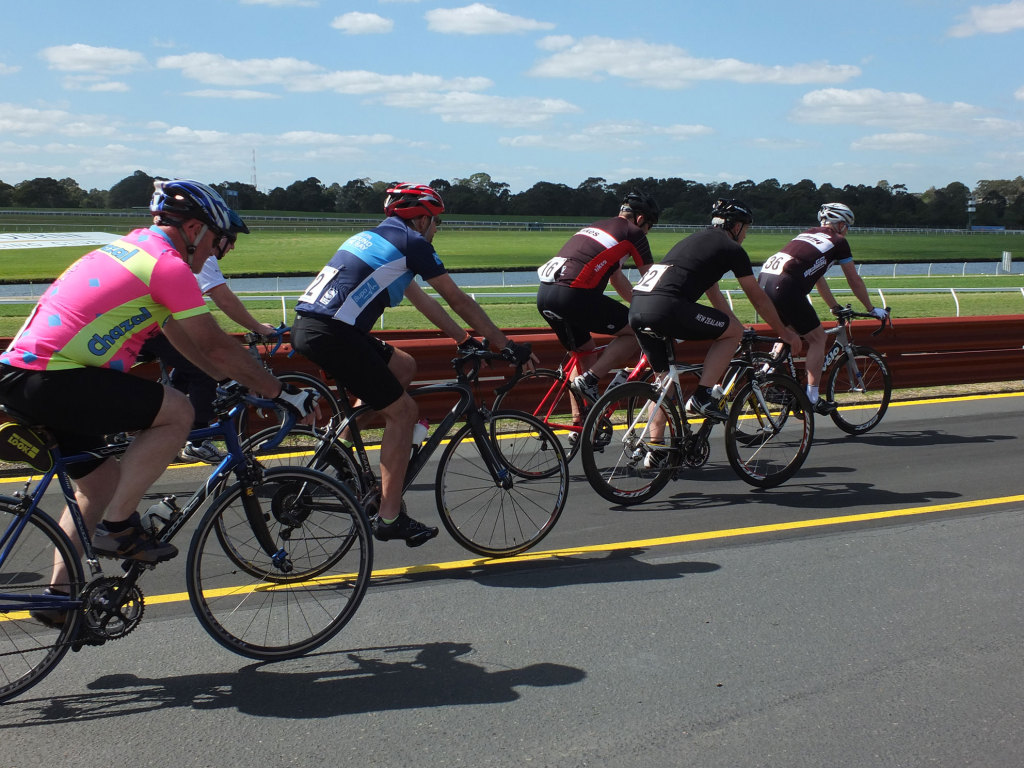 I was a one woman cheer squad, yelling encouragement…and the lap number…every time he went past!
And I have to say I was very relieved to see him come round that corner each time…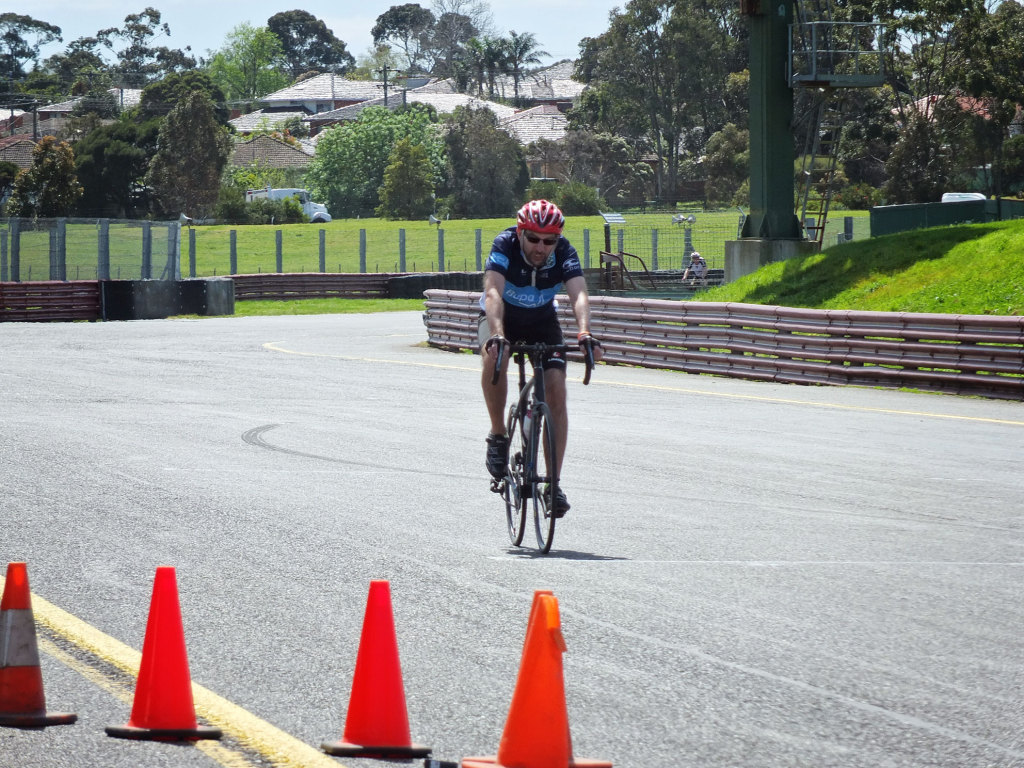 And he easily made the 20kms AND got 5th in his age group which is another fantastic result!
I really enjoyed the day….it was great to be outside, watching these amazing competitors do something I could never do…I would be lucky to get round half a lap, let alone seven!
Everyone was really friendly…..I enjoyed meeting people, hearing their transplant stories, and how they have overcome their health issues.
For example, here is a photo of my husband with two other liver transplant recipients…the guy on the left had his transplant 14 years ago, the guy in the middle had his 4 years ago, and my husband is just over two years…all at the Austin Hospital!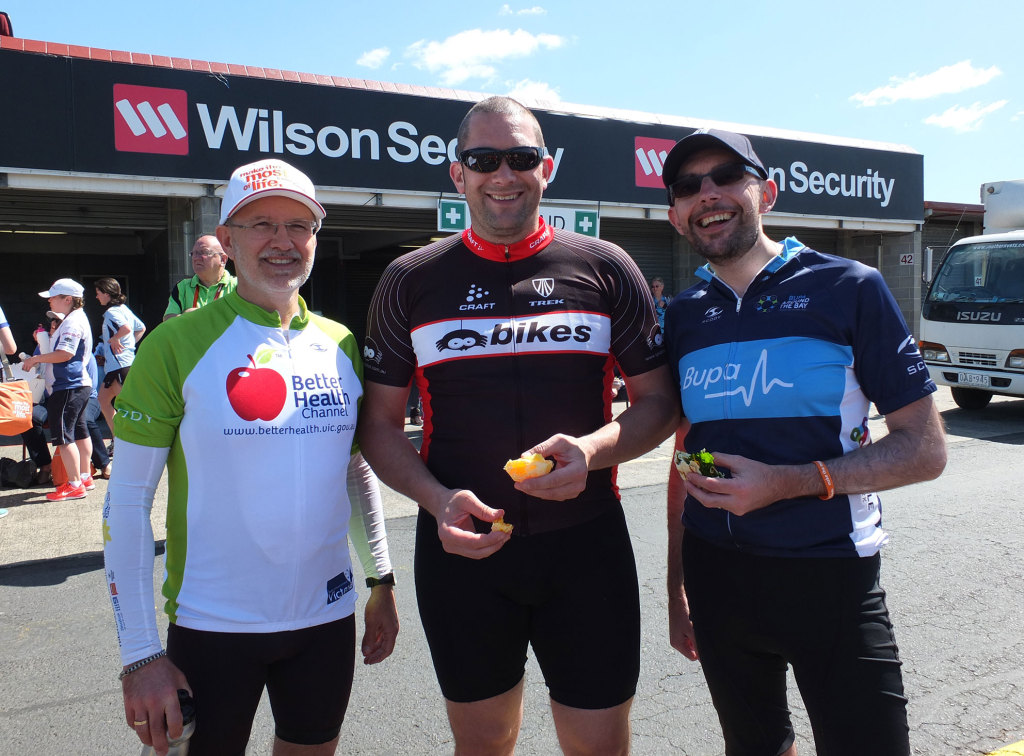 To see these men, women, and children jump on their bikes, and head off down the racetrack so full of life and energy is almost breathtaking….and that's why transplantation is so very important.
Without transplant, none of these people would have been be able to compete, let alone be alive!
So I will finish with an important message, please discuss organ donation with your family…even if you have registered your decision to be an organ donor, your family and loved ones will still be asked for consent, and overrule it.
Many Australians do not inform their family of their decision regarding organ donation…make sure they know what you want!
And keep this in mind….you are more likely to need a transplant, then becoming a donor…think about it….
For more information on organ donation, click here to visit the DonateLife website.
To find out what is on when and where for the Australian Transplant Games….click here!