I love snail mail….real snail mail, not bills etc…so when I was browsing in a bookstore the other day, the cover of this book caught my eye…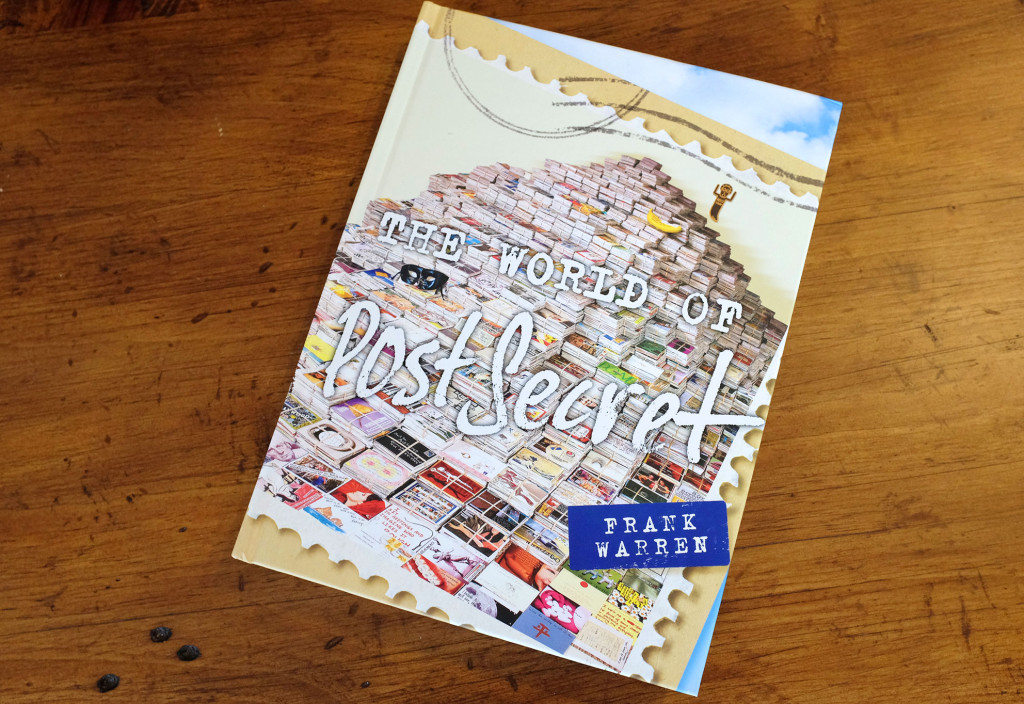 The book is called The World of PostSecret by Frank Warren…and strangely, I have never hear of PostSecret till now!
So what is it all about?
In a nutshell, PostSecret is a community mail art project which has turned into a worldwide community.
Warren started to invite people to anonymously mail "artful" secrets back in 2004 with the aim of receiving 365 postcards…at the time of this book's release ten years later, he has received over 1,000,000  from all over the world!
All these anonymous people have decorated a postcard, written a secret that has never previously revealed, and mailed it to PostSecret.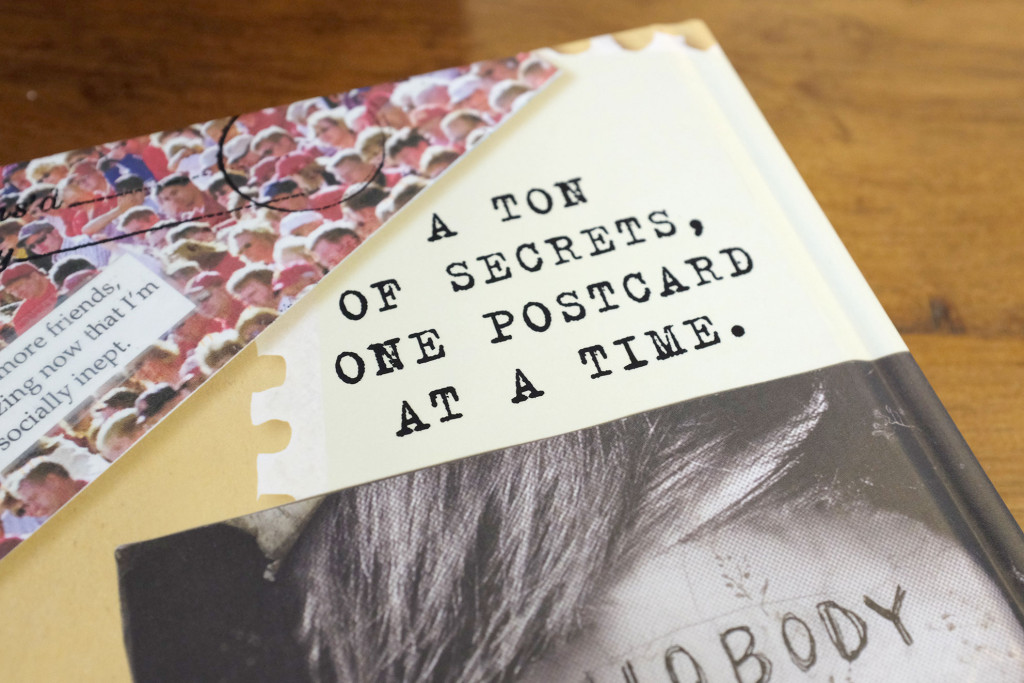 There is no restrictions on the content of the secret, except that it must be completely truthful and must never have been spoken before.
Over the years, there has been PostSecret exhibitions, books (this one is the sixth) and the community has raised over $1,000,000 for suicide prevention programs.
This latest book is full of secrets and stories, with the postcards pictured exactly as how they are received.
And the secrets cover everything from humorous, to heartbreaking, to a little scary…some are extremely clever!
Some are works of art, some you can just see the desperation and hurt…a whole world of hurt…
The book also talks about the PostSecrets app which was released in 2011…it quickly became the top selling app in the USA…and three months later, Warren closed it down.
A handful of saboteurs succeeded in bombing the app with sex requests and bullying comments…it had become a very unsafe place to share secrets.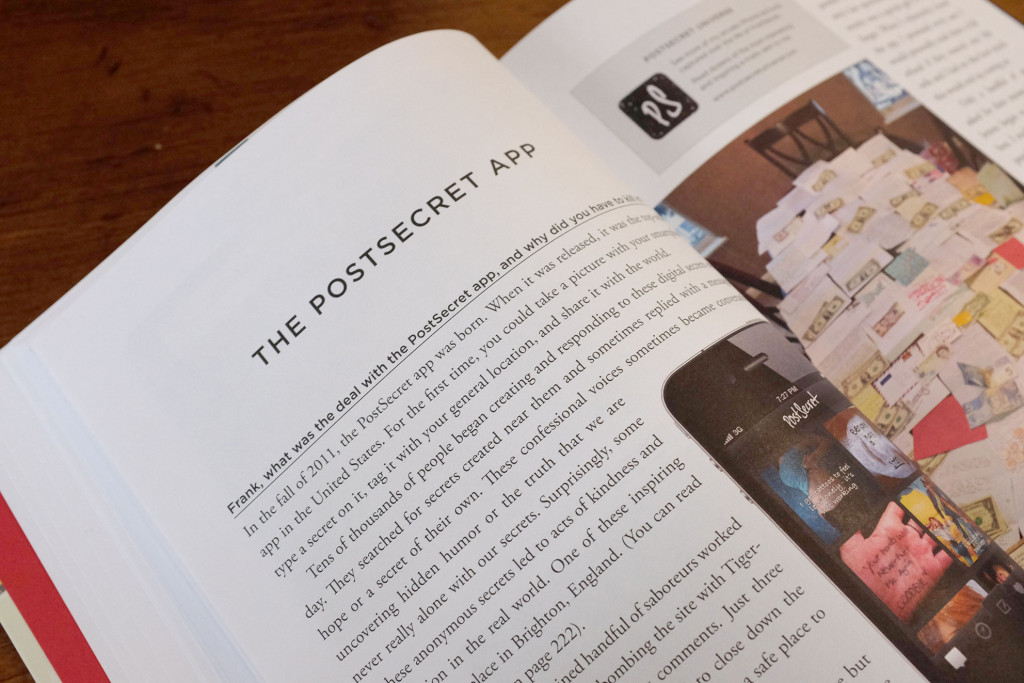 When he closed it, Warren promised to refund anyone who wanted their money back…only a few did ask, but the final act of the app community was to send letters of appreciation to him, which included cheques, gift cards and money.
The book has pages of examples of secrets that were posted on the app before it closed….I am sad to hear how a small group of evil people shut down something so many enjoyed…and needed.
Thankfully, the community is still going strong but interestingly, in the introduction of the book, Warren suggests that it is time for a change…for maybe someone else to take over the reins.
Wonder what the future holds for this global community formed on secrets…
Have you heard about PostSecrets…have you sent a postcard?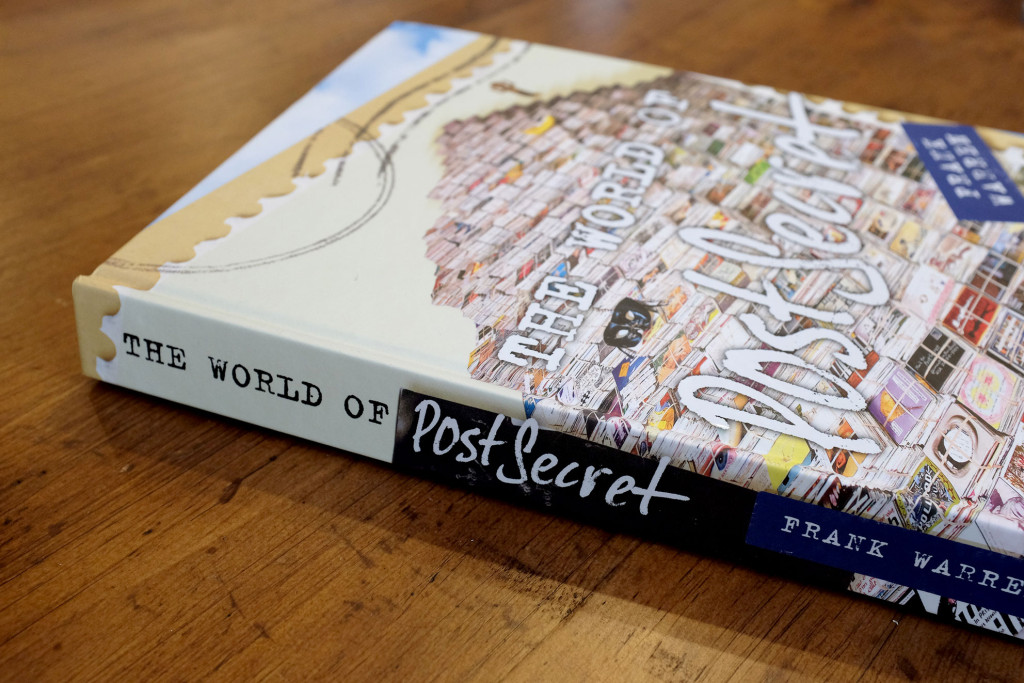 The World of PostSecrets is available from all good bookshops and online…including the Book Depository (please note, this is an affiliate link).
Please note: this is not a sponsored post! My opinions are, as always, totally my own!