There has been so much negativity about wellness regimes and "alternative" diets lately, and it has highlighted the importance of making informed decisions when it comes to looking after your health.
After much research, my husband and I now follow what is basically a Paleo diet which also means we avoid sugar…and it works really well for us.
But we are always reading and researching any new information that comes out, to ensure we are educated and in control of our health.
Which is how we came across this interesting and somewhat worrying book…That Sugar Book by actor and filmmaker, Damon Gameau.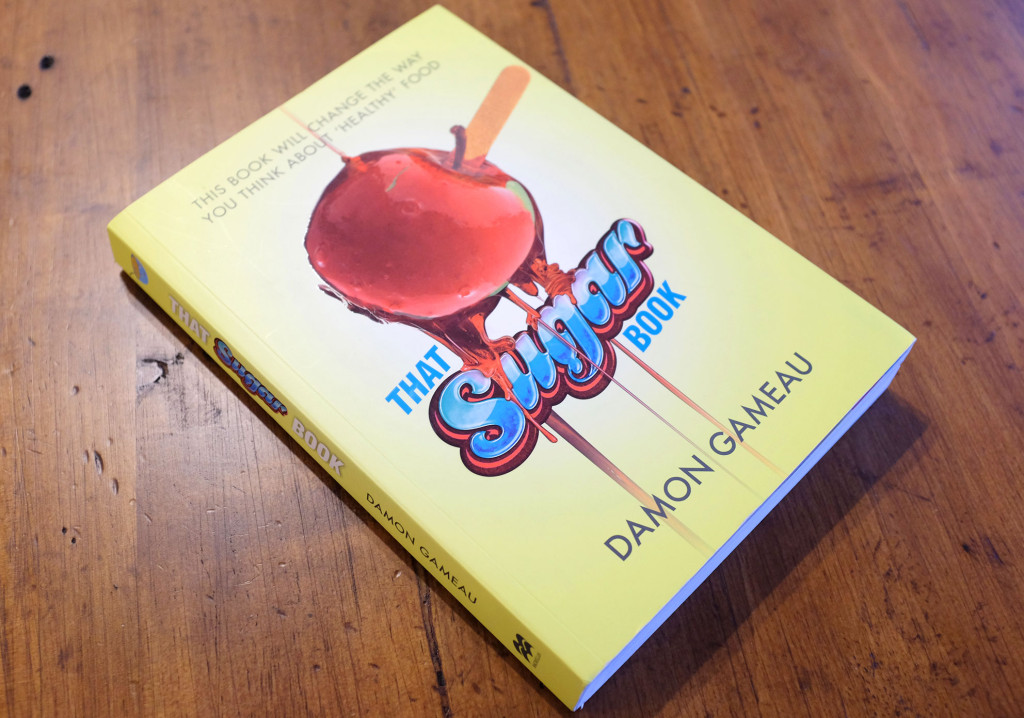 Some of you may have heard of or seen "That Sugar Film"…this book is based on that documentary.
Basically, the film and now the book, follow Gameau as he decides to experiment with eating 40 teaspoons of sugar a day for 60 days.
Crucially, the sugar consumed is not from eating junk, but from following a diet of what is perceived as "healthy" food…muesli bars, low fat yoghurt, smoothies etc.
On face value, you wouldn't have thought that these "healthy" food choices would be the source of so much sugar…but they are.
And the results from Gameau's experiment are quite disturbing.
Although his calorie intact was the same, he put on 8.5 kilograms during the experiment!
And amongst all the issues that developed as he consumed the 40 teaspoons of sugar a day, his liver started to show signs of fatty liver disease..on day 18!
As my husband has had a liver transplant, this information is quite worrying…after being giving a second chance, he wants to look after this very precious gift.
Therefore reading that a so called low-fat "healthy" diet can result in a liver showing fatty liver disease in only 18 days is quite disturbing
And how is this for another worrying fact…5.5 million Australians are estimated to have fatty liver disease…only 6000 is due to alcohol.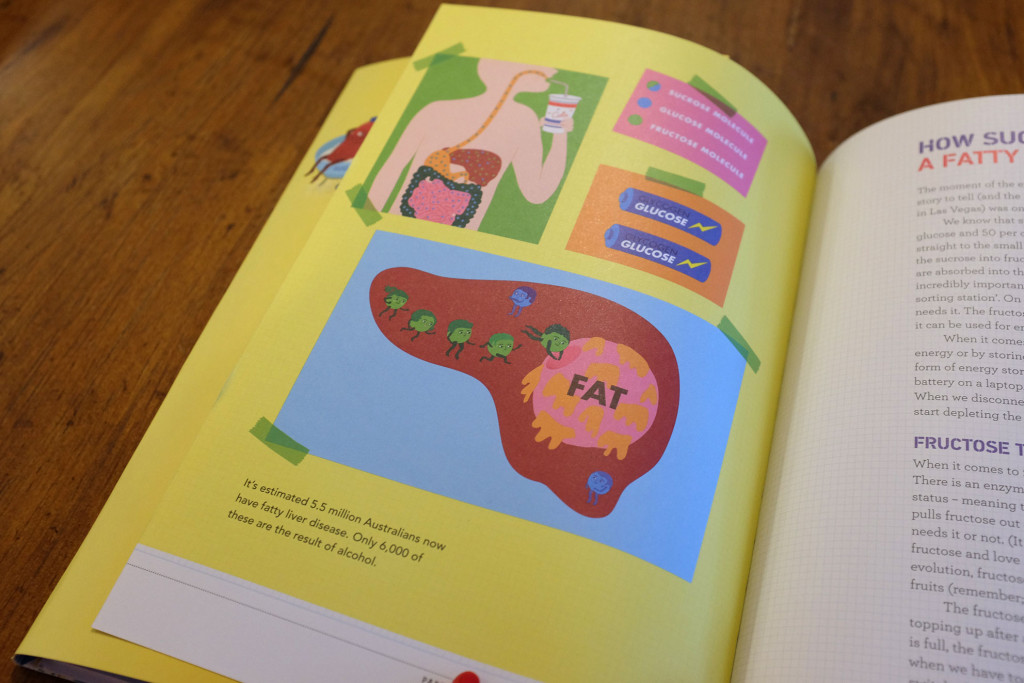 After experiencing chronic liver disease and the subsequent fight for survival…albeit due to an auto immune disease…there is no way either of us would want to risk damaging one of the most important organs in our bodies, especially when it can be avoided through eating choices!
That Sugar Book is divided into 4 sections…the first outlines the experiment, the second looks at the results and the science behind the effects of sugar, the third outlines how Gameau reversed the effects of the "healthy" diet, and the last section is full of recipes especially developed to help remove sugar from your diet.
Gameau writes in a chatty, down to earth style and presents the facts and figures in simple terms that are easy to understand.
He also goes through how to decipher food labels, to assist in avoiding sugar that is often well hidden…for example, did you know a glass of apple juice can contain around 10 teaspoons of sugar?
And if you are a smoker, did you know that 15% of a cigarette is sugar?
Reading this book has made us confident that we are making the right choice to remove sugar, and will continue to do so.
Do yourself a favour, get this book and read it, and then make your own mind…it might end up being the decision that gets you to being a much healthier human being!
That Sugar Book is available from all good book shops and online..including The Book Depository.

Do you follow a sugar free diet? What benefits have you noticed by avoiding sugar…share your experiences in the comments below!
Please note: this is not a sponsored post! My opinions are, as always, totally my own!