Today is Anzac Day….25th April….a day which we stop to remember those who have fallen for their country, and honour those who serve.
This year has an extra significance, as it marks the 100th anniversary of the landing at Gallipoli.
The last few years, we have got up early to go to the Dawn Service at the Shrine of Remembrance in Melbourne, but due to a sick furkid and the fact my husband was marching in the parade afterwards, we decided to listen to it at home before heading in a bit later.
Unfortunately, Melbourne did not play nice with the weather, and it has been miserable all day…wet and cold.
But that did not deter the thousands who attended the Dawn Service, and who later lined the streets for the parade.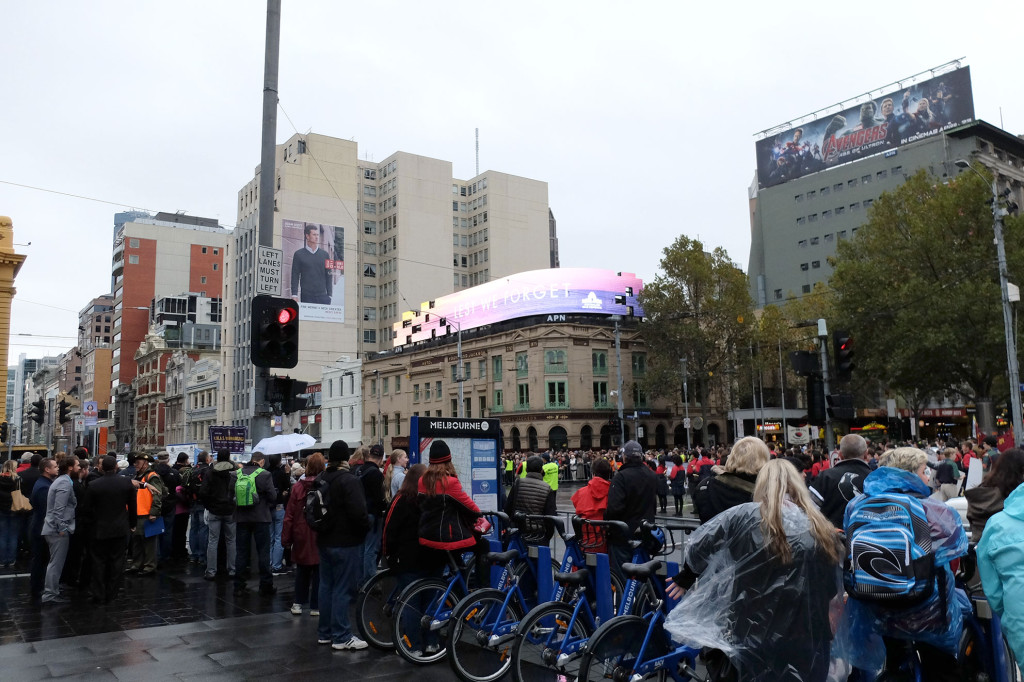 My husband played in one of the brass bands that marched…it has been over 23 years since he last took part in the Anzac parade!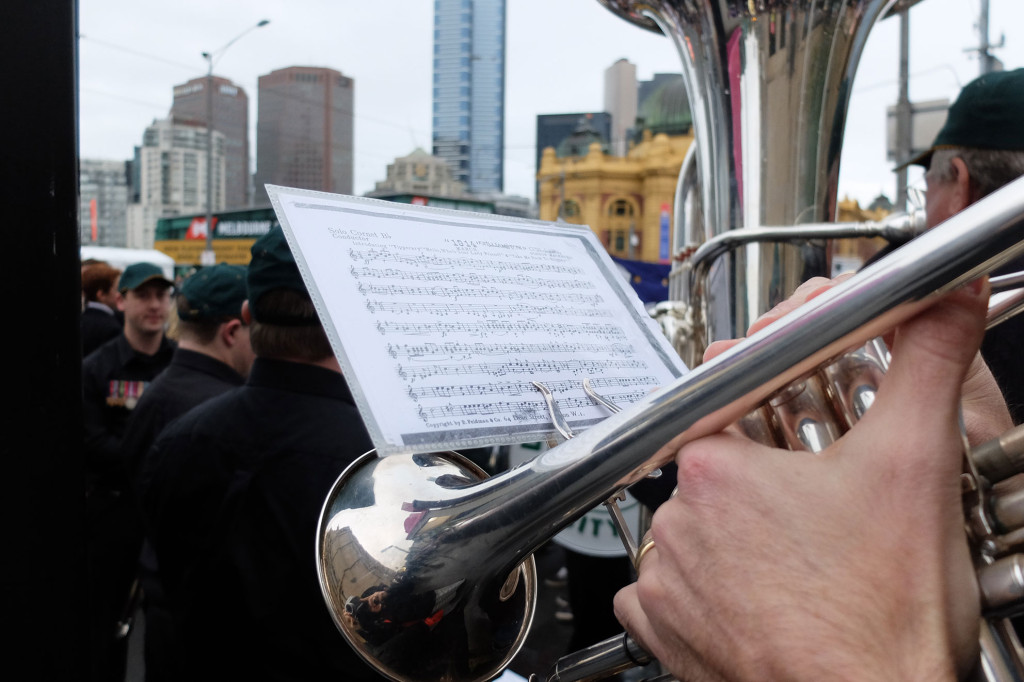 It's a long march, and the most of the bands do it twice, to ensure there is enough music provided…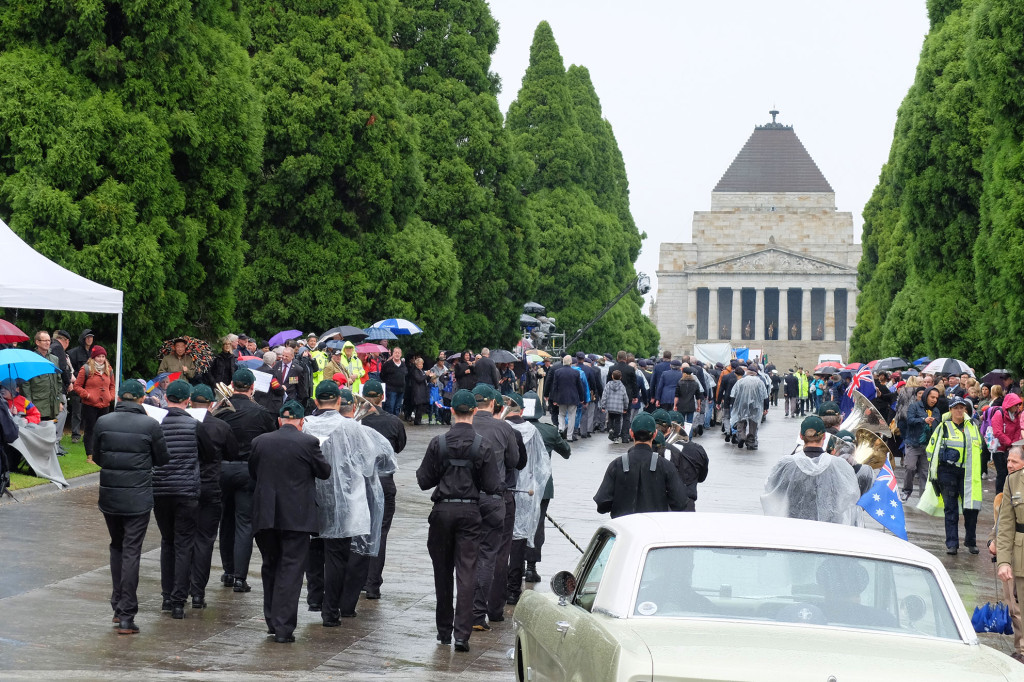 It wasn't much fun being in the pouring rain all morning, but it was nothing compared to what the soldiers have to endure during times of combat…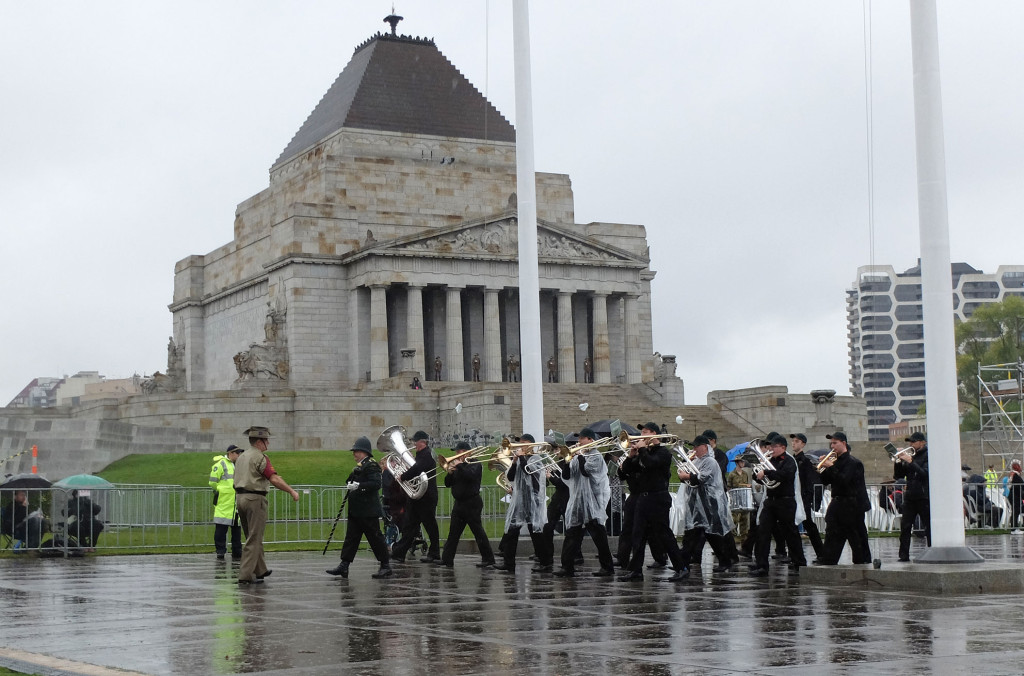 I was one of the crowd who watched and clapped as the service men and women, plus their families, marched up to the Shrine..I especially love seeing grandparents marching with their grandchildren…their story becomes part of the future generations.
And as I mentioned last year, it is great to see so many people supporting Anzac Day, and there were even more this year due to the Centenary.
Although the number of older soldiers is dwindling, their memory will live on in all of us…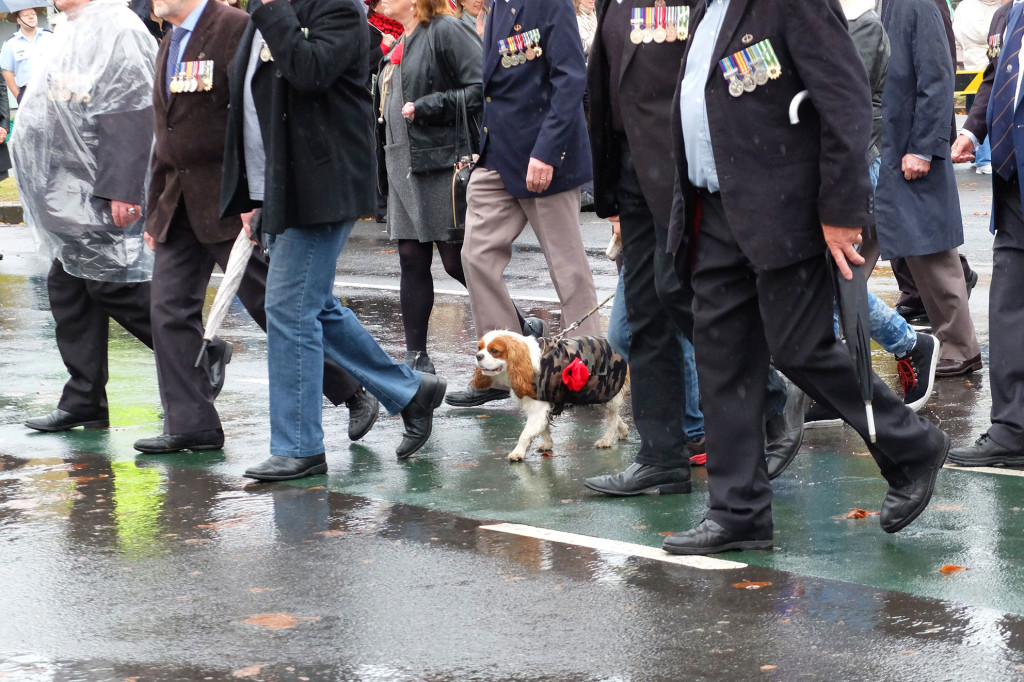 They shall grow not old, as we that are left grow old:
Age shall not weary them, nor the years condemn.
At the going down of the sun and in the morning,
We will remember them.