I am not usually a reader of sports books…and I am definitely not a Western Bulldogs supporter…Go Cats…but I have been wanting to read this particular book since it came out back in March!
Bob Murphy joined the Bulldogs via the 1999 draft, and is now currently club captain.
Yet I had never really heard of him until he started to appear on Foxtel's 360, and was immediately taken by his sense of humour and his view on footy and life itself!
I have since discovered that Murphy writes regularly for The Age newspaper here in Melbourne, and this book..appropriately called Muphy's Lore…is a collation of the best of his weekly columns.
And there is some absolute gold within these pages…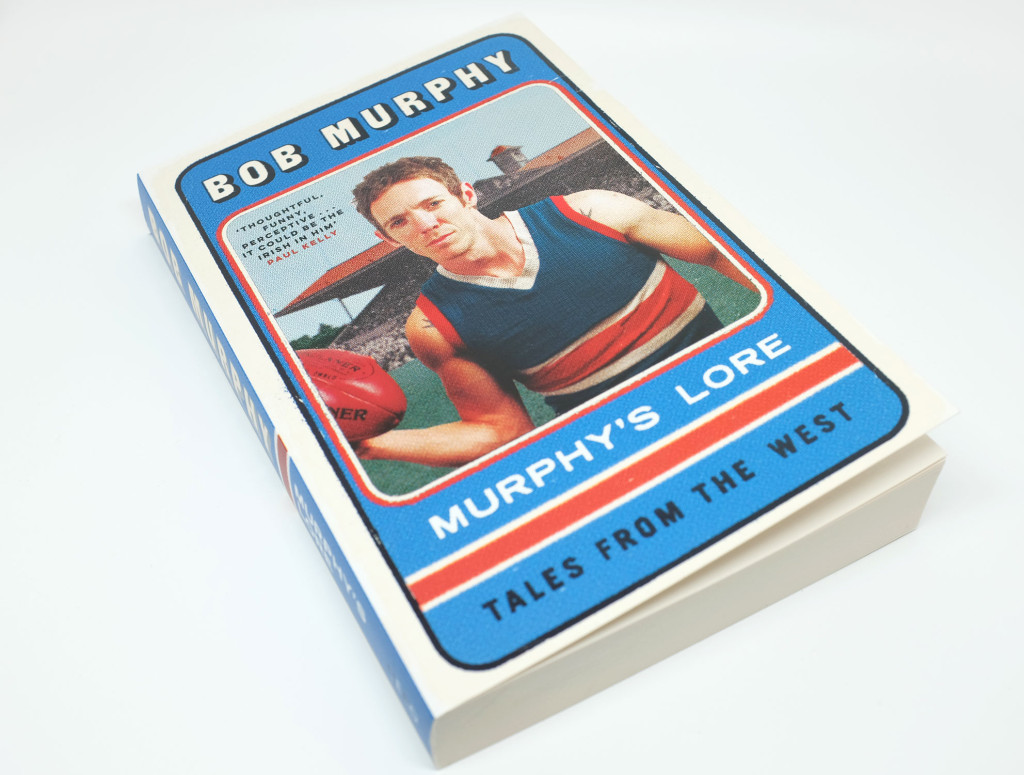 He gives a fascinating…and sometimes down right hilarious…view of being a professional footballer and all it entails.
And I was loving it before I even finished the introduction!
Plus I can totally relate to how he describes how writing has given him balance…to take events and make sense of them, or to perhaps look at them from another angle.
My husband had to tell me to stop asking him to "listen to this" and "did you know" because he wants to read it himself!
It probably doesn't come as a surprise to find my particular favourite is the one he wrote on Geelong star, Stevie J.
Even if you aren't a footy fan…or even a sports fan full stop…this book is a delight to read!
Murphy writes honestly, and with a love for his game and his city that is infectious…he captures his unique humour and perspective in words.
Bob Murphy would be up the top of the list of people we would love to meet and hope that one day, our paths may cross.
And as our Geelong Cats are now out of the finals for this year, I am now putting my support with Murphy and his dogs as they contest for the flag in 2015!
Murphy's Lore – Tales from the West by Bob Murphy is available from good bookstores, the Western Bulldogs shop and online…you can even download via the iTunes store.
We bought our copy from Melbournalia.