Please note: this is not a sponsored post! My opinions are, as always, totally my own!
This is one of those ideas that is so simple, yet so clever!
I love stationary, in particular pens and notebooks, but this might prevent me from needing another notebook…ever!
Instead of creating yet another environmentally friendly notebook, the inventors took a different angle.
They looked at how paper that is destined to be recycled or go directly to waste could be reused…and voila, the Paper Saver Notebook was devised!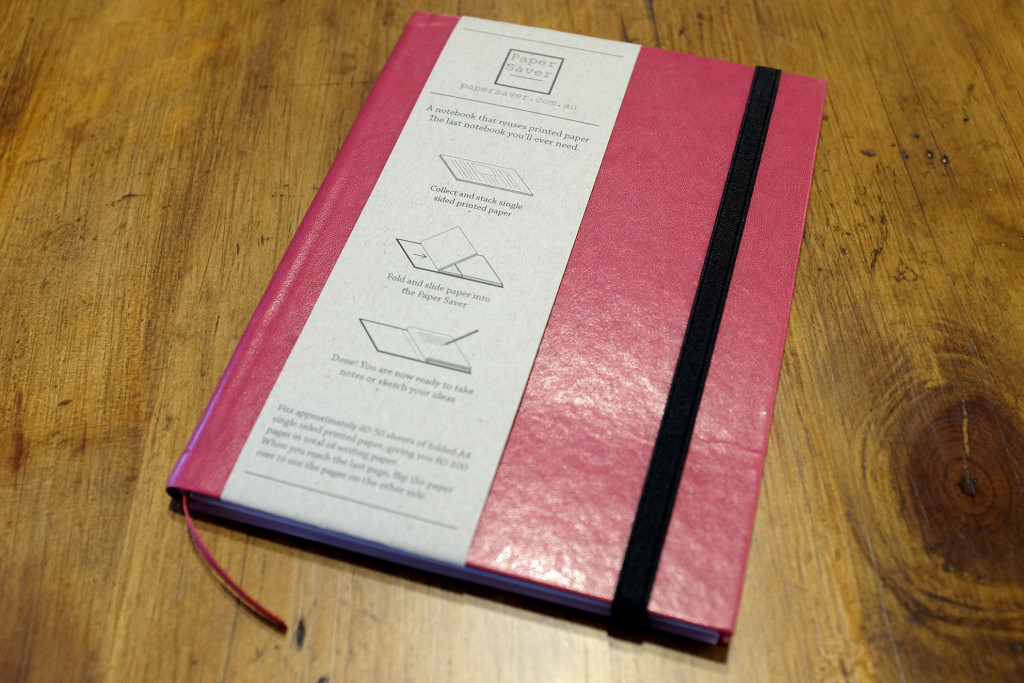 This notebook allows the reuse of  printed paper…it's a win win situation…reducing paper waste and doing your bit for the environment!
The Paper Saver is available in two sizes…Regular which fits A4 paper, and Large which fits A3 paper.
I went for the Regular size which fits approximately 40-50 sheets of folded A4 single sided printed paper, giving you 80-100 pages in total of writing paper.
You fold the pages in half, and slip one half under the clear sleeve to secure the paper in the notebook.
The cover and internal lining are made from faux leather so it is perfect for vegans AND it means it is protected from spills.
If the paper inside becomes wet, just take it out and replace…a brand new notebook!
And the fact you can choose how much you put in means that you can have only a few sheets if that's all you need at the time, or fill it up to capacity!
There is about 8 x A4 pages in the notebook for this image…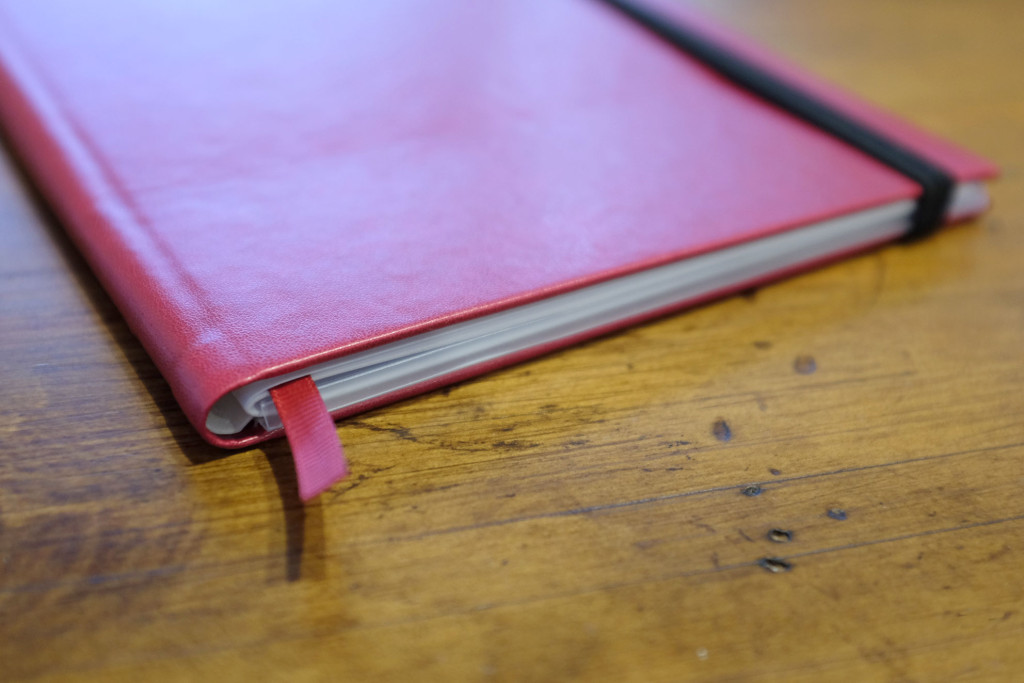 It is worth keeping in mind that you don't have to just use recycled paper…you can use any A4 paper…thick or thin…it just has to be able to slide under the clear sleeve.
One thing to keep in mind is that if the pages are lined, the lines will be running vertically when added to the notebook…if you are needing a lined notebook rather then blank pages, this may not work for you.
Another great design feature is that the Paper Saver lies flat as it doesn't have a spine…it also folds back 360 degrees for easy note taking or sketching.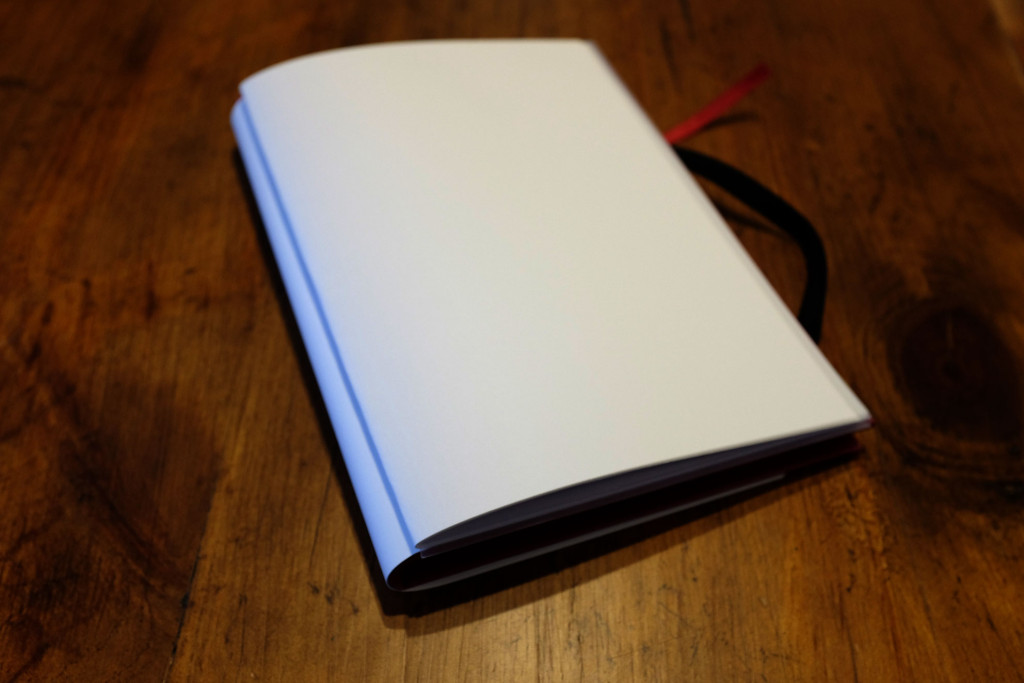 The only complaint I have is the red colour isn't as bright as what is in the promotional images…it turns out to be more a deeper wine red.
If I was choosing another one, I would go for the black as I like my reds nice and cherry bright…but that is just my personal taste.
In terms of the whole concept, I love it!
The Paper Saver notebook is a unique and easy way to recycle paper…add one to your stationary kit, and it may very well turn out to be the last notebook you buy!
Click here to visit the Paper Saver website for more information and to purchase.
Please note: this is not a sponsored post! My opinions are, as always, totally my own!