A chance few minutes browsing in a local bookstore led me to discover this latest book about the city we live in.
And when I had a quick read though the introduction, it had me hooked by the second page and I could hardly wait to pay my money and head home to continue reading!
Much Ado About Melbourne is not your usual guide book..it delves deep into the very essence of this city, and reveals how those who live here over the years have shaped it's very existence.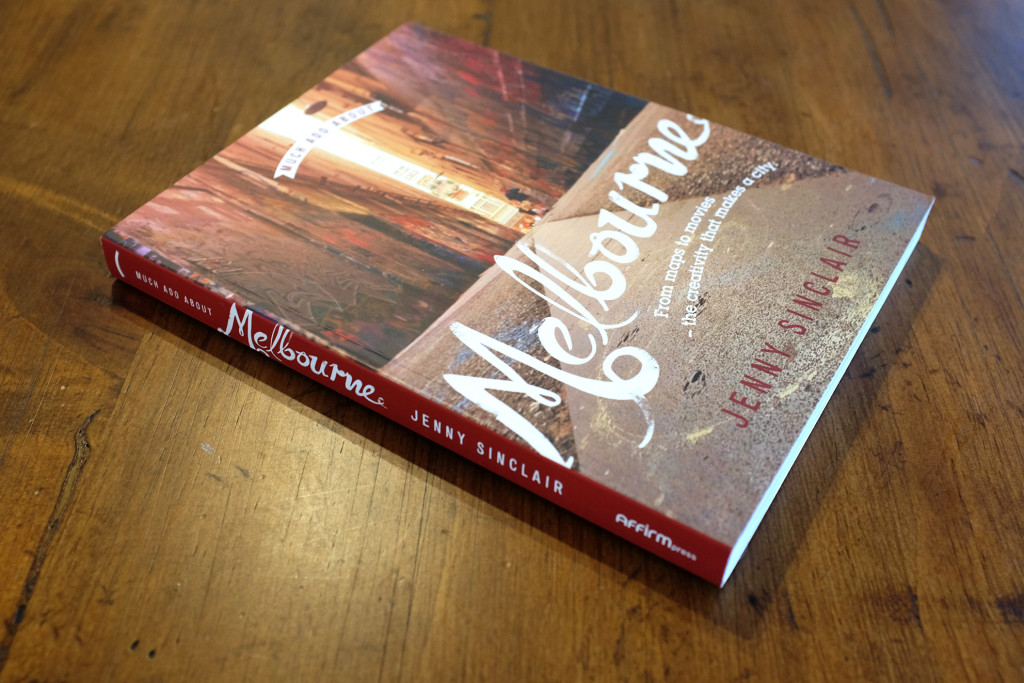 The author, Jenny Sinclair, is a "Melbournite" herself and is a writer of journalism, fiction and creative non-fiction.
In Much Ado About Melbourne, she uses music, art, literature, film, stories, transport, maps and people to chart Melbourne's evolution into the city it is today…in 2015.
As an aside, I also discovered that this book is actually a new and updated edition of Sinclair's When We Think About Melbourne: The Imagination of a City which was released in 2010…this new version was assisted by the Australian Government through the funding of the Australian Council for the Arts.
Sinclair shares my love and interest in maps…the book starts by talking about the Melbourne roadways bible, the Melways.
I always had a Melways in the car, usually way out of date, but haven't used one for years.
To be honest, I actually miss using a real map…it is all about following the blue dot on my iphone or ipad nowadays.
Reading about how Sinclair used to use her Melways to navigate through Melbourne makes me want to go out and buy one for old times sake!
She writes about how we should get out of the car, and engage in our surroundings rather then just whizzing past.
The car makes our environment like a picture…like something we would see on a screen…there is no connection.
I can relate to this view…for years I have never really "looked" at this city that I have lived in all my life…it was just places that I went through to get from point A to B.
Then when I started blogging, and subsequently developed a craving for finding new places to explore and write about, Melbourne suddenly became alive in full technicolour!
And I realised why I love living here so much.
I also learned some interesting facts…for example, did you know Melbourne's original name was Bearbrass, and that we could have been living in Batmania?
That Elizabeth Street was originally a stream that often continued to flow in the early days, sometimes with fatal results.
And I wasn't aware that the sculpture that we all knew as the Yellow Peril is still on display…will have to go check it out!
I really enjoyed reading this book…in fact, I devoured it in one sitting!
It is perfect for anyone interested in learning about Melbourne…the real Melbourne…and those like me who want to know how the city they love evolved from a little town to the bustling metropolis it is today!
Much Ado About Melbourne by Jenny Sinclair can be found at all good bookshops and online.