On a recent visit to the fabulous "The Bookshop" in Queenscliff, we discovered this book – "Melbourne Precincts: A curated guide to the city's best shops, eateries, bars and other hangouts" by Dale Campisi!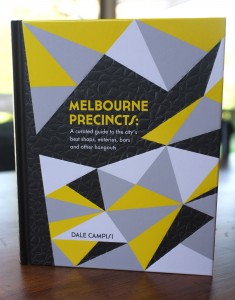 I was born in Melbourne, yet am still discovering places I never knew existed…so this book sounded perfect for expanding our knowledge of the city we live in!
The author has listed 20 different "precincts" ranging from the CBD to suburbs such as Yarraville, Thornbury, Malvern and St Kilda! There are over 160 destinations listed, ready to discover!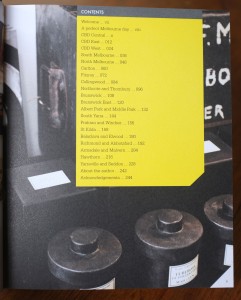 Each area has a selection of shops and cafes/restaurant/bars that are worth a visit…with all details provided such contact number, website, and opening hours. Shops range from books to bikes, to fashion and shoes!
And what really makes this book for me is the beautifully shot and presented photos…in fact the whole book is beautifully designed and printed, and is a perfect keepsake about this thriving city!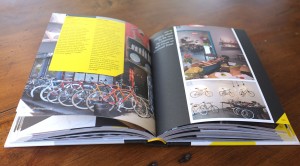 I have read it from cover to cover, and have made a list of where I would to go…first being Lupicia in the CBD East Precinct, which apparently has more than 400 types of tea!
I just hope that maybe in the future, Dale will venture further out into the outer suburbs, and even into the country towns, and does the same sort of book….I would definitely buy it!
You should be able to find this book available in all good bookshops (approx $34.95) otherwise click here for the Melbourne Precincts website!
It would make a great Christmas present for someone who wants to explore Melbourne…or even for someone who is interested in photography!