This morning, we headed to Williamstown to wave goodbye to two of the Sea Shepherd fleet as they set off for the tenth time to Antarctica…this is the start of the 2013/14 Campaign called Operation Relentless.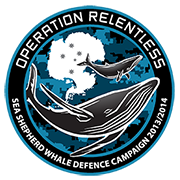 Source: Sea Shepherd
The crews are ready to save as many whales as they can from the Japanese Whaling fleet, who have already started their journey to the Southern Ocean.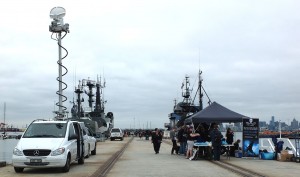 Last year, aptly named Operation Zero Tolerance,  was the most successful so far, with more than 932 whales saved. It was also the largest campaign with more than 120 crew from 20 nations on board four vessels!
Last year was also the most confrontational between the Sea Shepherd vessels and the Japanese Whalers… three of the Sea Shepherd ships were damaged after being rammed multiple times by the 8,000 tonne Nisshin Maru.  The Sea Shepherd crew also endured attacks by concussion grenades and were hit with high-powered water cannons.
Over the last ten years, the Sea Shepherd has saved the lives of more than 4,500 whales.
This morning, the Sea Shepherd held a press conference which included talks from Bob Irwin, the Captain of the Steve Irwin – Sid Chakravarty, and Jeff Hansen, Managing Director of Sea Shepherd Australia.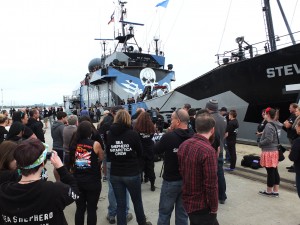 Press Conference along side the Steve Irwin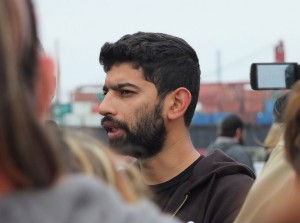 The Steve Irwin Captain – Sid Chakravarty
But unfortunately there was a delay in departure due to some issues with the Steve Irwin…but they hope to set sail in the next 24 hours, and meet up with the Bob Barker, which has been in Hobart.
We wish the 100 plus crewmembers a very safe journey, and look forward to seeing them return safe and sound in March after a successful campaign!
And we can only hope this will be the last time a campaign such as this needs to be run, and that the whales will finally be able roam in peace and safety in the Southern Ocean Sanctuary.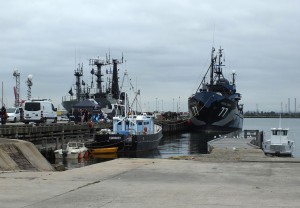 If you want to learn more about the Sea Shepherd, and Operation Relentless, click here to visit the website!