I am going to start this review by saying I am not a fan of the horror genre…either in book form or on the screen…fictional crime is more my style!
However, this "fear meets furniture" book caught my attention, and as we are getting close to Halloween, I decided to give it a read….it was a little difficult to find a copy, but I eventually tracked down a copy online.
The book is called "Horrorstor: A Novel" by Grady Hendix….and yes, there should be an umlaut over the last "o" but I have no idea how to do that on this keyboard!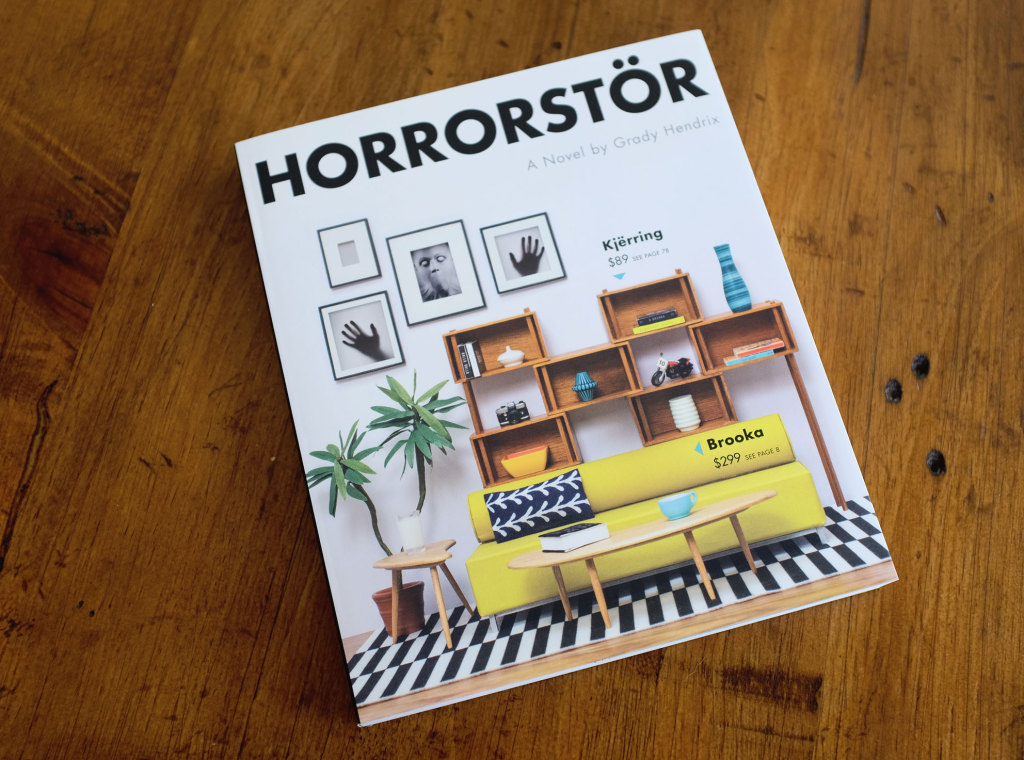 Hendrix takes a horror story out of the more traditional haunted house, and places it in a contemporary setting…the Orsk Furniture Superstore to be exact!
And the clever twist with Horrorstor, is that the book is presented as a glossy retail catalog, compete with illustrations of ready to assemble furniture…looks familiar doesn't it….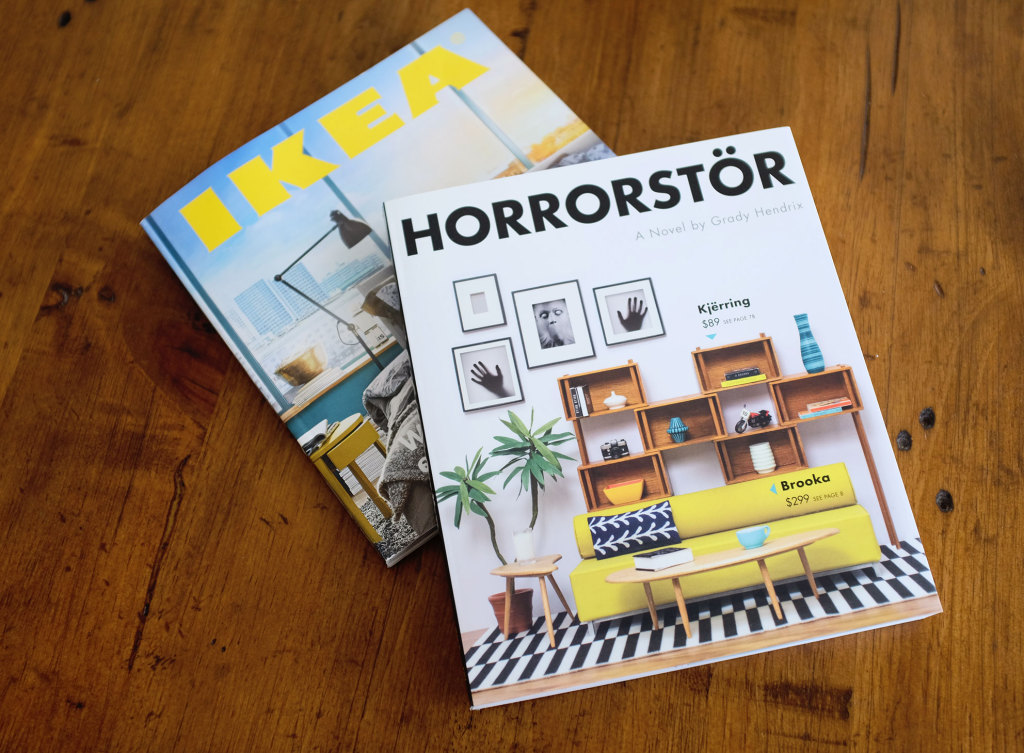 And the reason is because Orsk is an IKEA lookalike furniture store which Hendix locates in Columbus, Ohio….clever huh!
But all is not what it seems….as the story progresses, the harmless furniture illustrations are replaced by ones outlining torture devices…based real prison devices from the 19th century.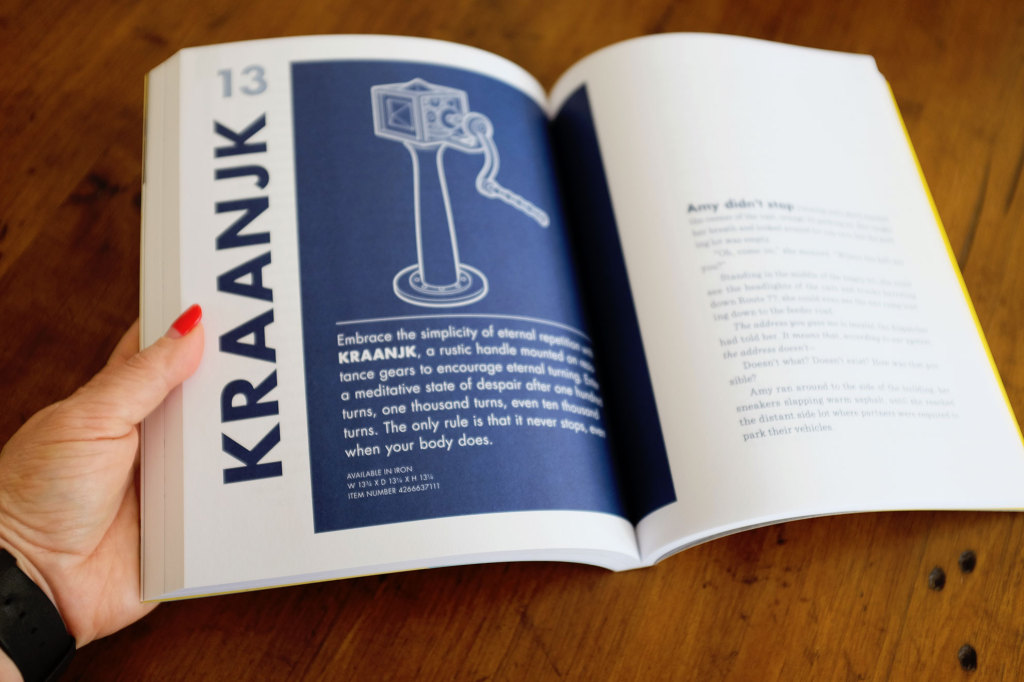 I have always found IKEA somewhat overwhelming….and I always feel like I am going to get lost in the maze and never find the exit.
I have been known to actually enter through the exit as I feel like I then will always know the way to get back out….and I never go there alone!
After reading this book, there was a particular chapter that hasn't helped to ally my fears in at all!
Every morning, the Orsk employees found damaged furniture and broken items, plus strange things happened during the day which couldn't be explained.
The Assistant Manager decides to take matters in his own hands, and persuades two of his staff to stay for a long dusk-till-dawn shift to find out what was happening.
Unbeknownst to him, two other staff members also decide to stay that very same night as they believed that the store was haunted.
Most of the book is about what happens that night….and what the group discovers…..and yes, it is definitely more then just a ghost or two!
Interestingly, the ending is rather open, hinting that there may be another book to follow.
As I am not a horror fan…and this book hasn't changed my view….I will leave it up to you to decide how well Hendrix creates the furniture store full of hidden shocks!
I do, however, love how Horrorstor is presented and illustrated! There are also plenty of hidden messages, even humour, amoungst the horror!
Although after reading it, this page gave me the chills….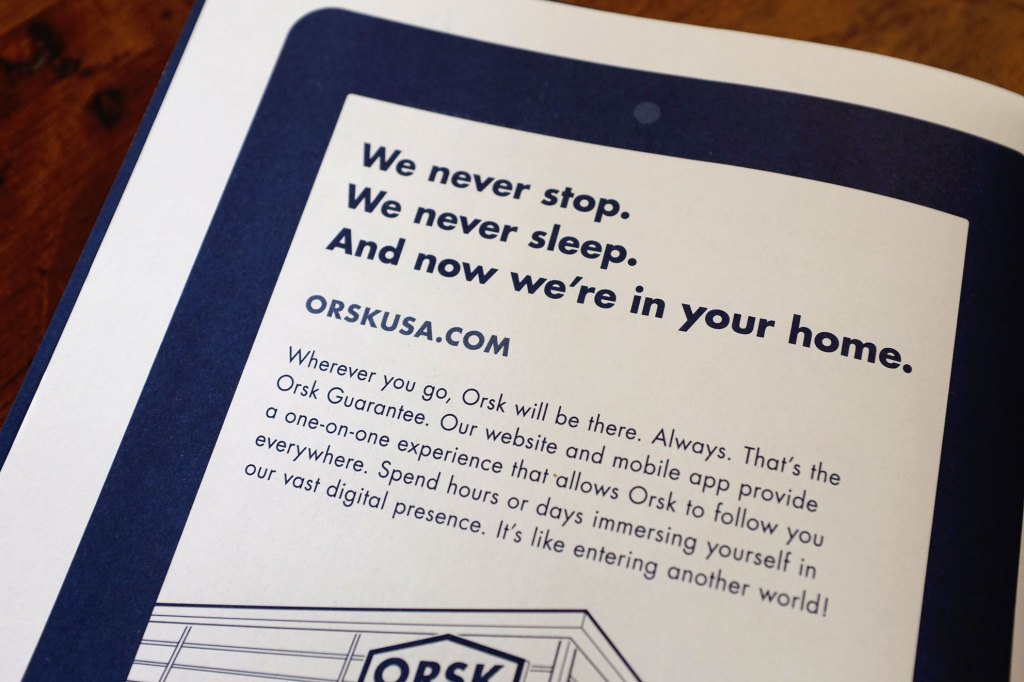 I will leave you with a trailer that was created for the book release…and I have to say, I won't be surprised if Horrorstor appears as a movie in the not too distant future!
http://www.youtube.com/watch?v=HfrwSkUQEQo
Please note: this is not a sponsored post…I bought Horrorstor from the Book Depository, however you may be able to find a copy in your local bookstore!