Today, we were up and about very early, heading into the hospital for my husband's six monthly checkup.
It was a little weird going in there today, as exactly three years ago, he had just had his liver transplant.
In fact, this day three years ago, he looked like this…this was taken just after he had been moved from ICU into a room in the Liver Transplant ward…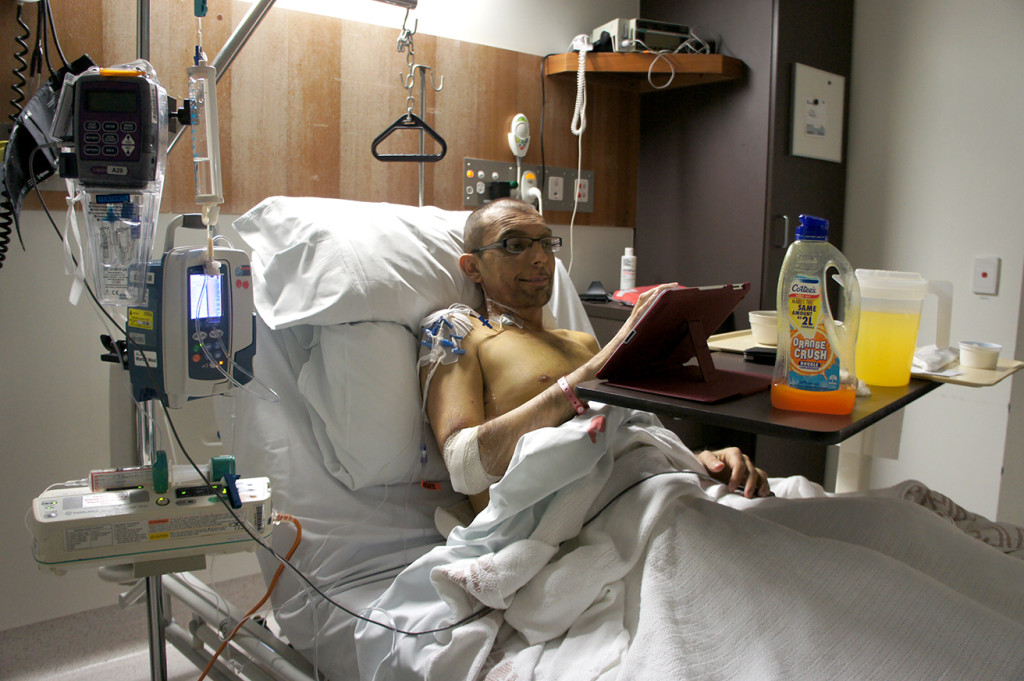 And today, he looked like this…waiting in clinic, 5 floors below that transplant ward…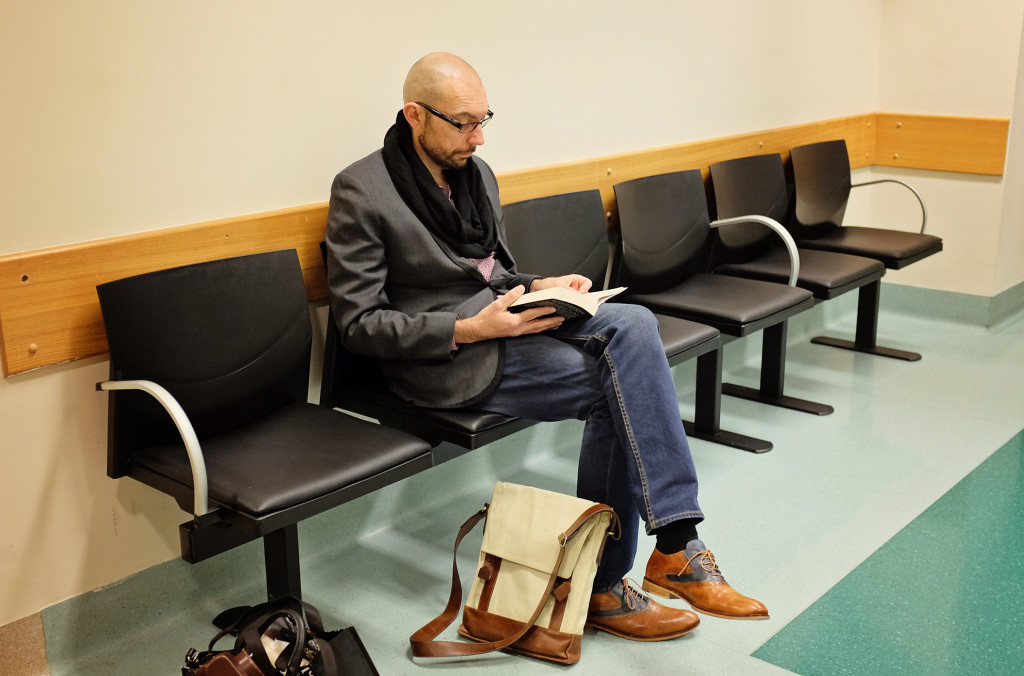 The good news is everything is fine, but there is one little glitch…his Gamma or GGT level has gone up a bit, but as his other levels are all normal for him, they are not concerned at this stage.
It has risen once before and settled down of it's own accord.
So the plan is for another blood test in 3 months, and if that is ok, we don't have to go back until December.
However, he is on the list to have a colonoscopy…he has ulcerative colitis so his specialists like to check every 12 months or so to make sure all is well.
He has been waiting 5 months or so…the joy of public hospitals and the fact he is non-urgent…so I guess that his procedure will come up soon.
I have to say it is a little nerve wracking going to clinic, as often blood tests will show up issues long before any symptoms are felt.
A liver transplant has returned my husband to good health, but it isn't a cure…there is lots of monitoring, maintenance and medication to keep things on track…and it can go awry at any stage.
In fact, we were reminded of this today, as we met up with some familiar faces in clinic…some of whom we haven't seen for ages.
We got to know them through the pre-transplant workshops, held at the hospital…and they had their transplants between six months to a year after my husband.
And each one has had issues which has seen them back in hospital…sometimes for months.
Which makes my husband so very, very lucky…not only did he get a donor liver, but he also had got a liver that settled into it's new home despite the moderate to severe rejection that happened around day 4 after transplant.
The only thing he has had to have since is a hernia repaired…and that turned into a bit of saga which you can read about here…but in the scheme of things, his recovery has been very smooth!
So after a long wait at pharmacy, we headed home with three months supply of medications…so if you have ever wondered, this is what keeps a liver transplant patient alive…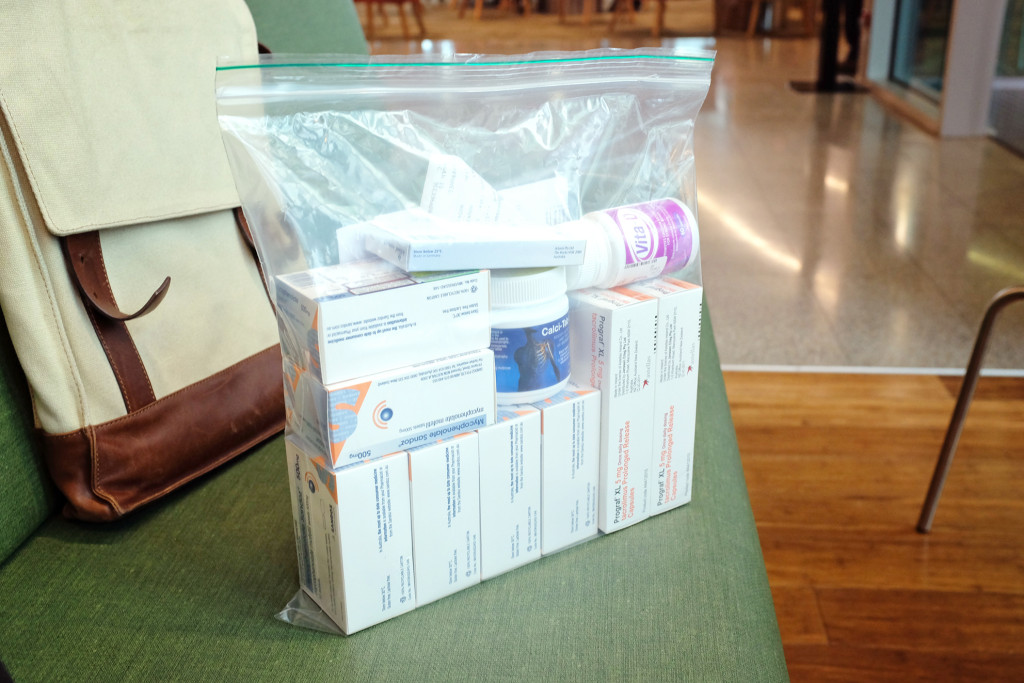 If you have any questions about PSC, having a liver transplant or organ donation, please don't hesitate to contact us!