As we drove through Geelong today, I was able to make a small detour to visit the Amazing Mill Markets in Newcomb….a place that is claimed to be one of Australia's "largest mix of collectables, antiques, vintage fashions and industrial!"
We have driven past it numerous times, but hadn't had the opportunity or the time to stop and check it out!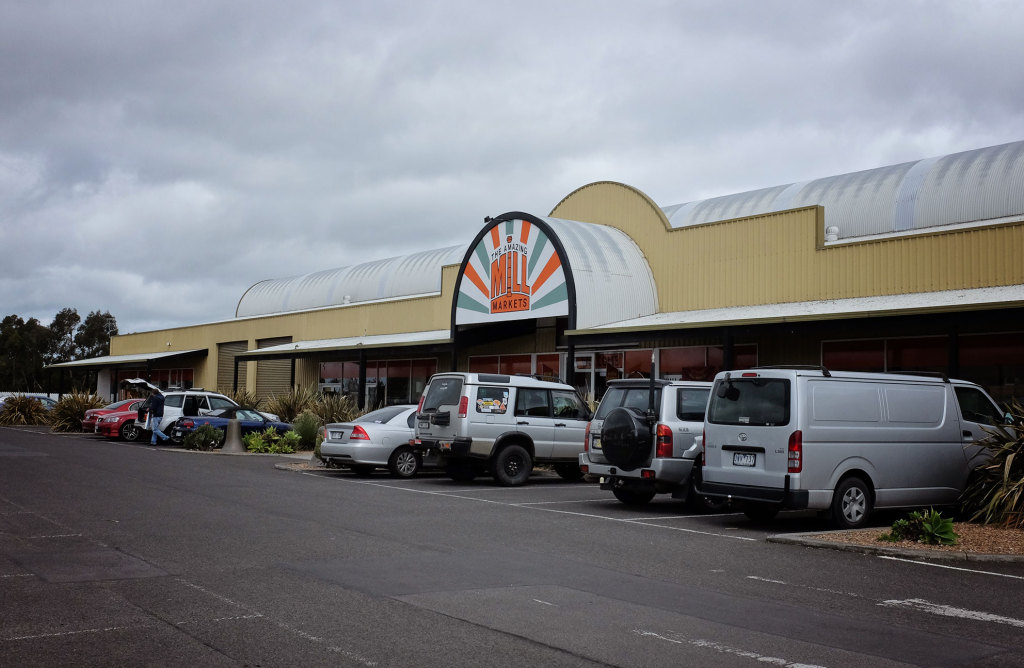 The Amazing Mill Markets is owned by Geelong businessman, Mark Ward, and there are actually three large venues….this one in Newcomb, plus one in Ballarat, and one in Daylesford….each Market leases stalls out to hundreds of dealers.
Each location houses a "fantastic variety of vintage furniture, records, vintage clothing, books, fine china, glassware, industrial items, jewellery, antiques as well as Australian pottery, home wares, memorabilia, retro, collectables and everything in between!"
The first thing that struck me when we walked through the entrance of this particular Market was just how big this place was!
The corridors seemed to stretch on forever…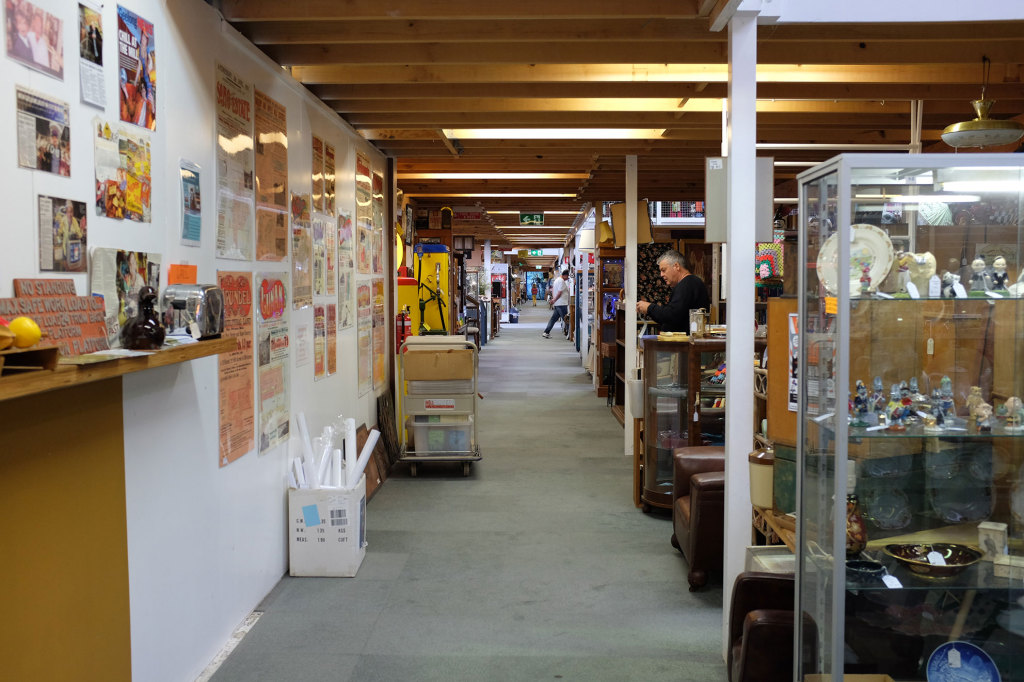 And ever….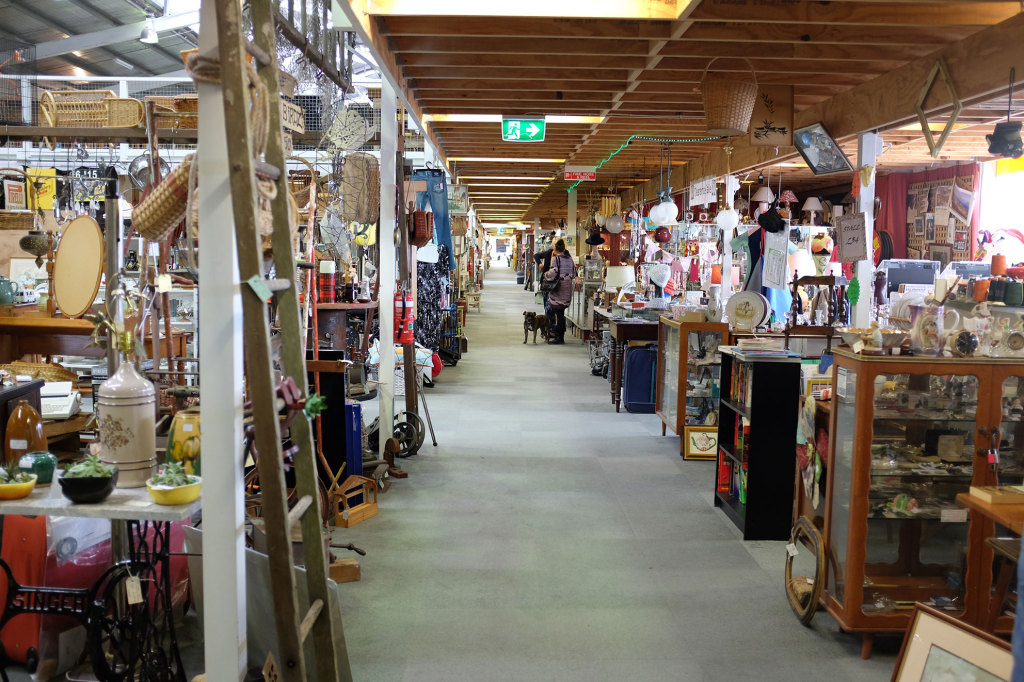 Just when you think there can't be anymore, you look up to find that there is a second level….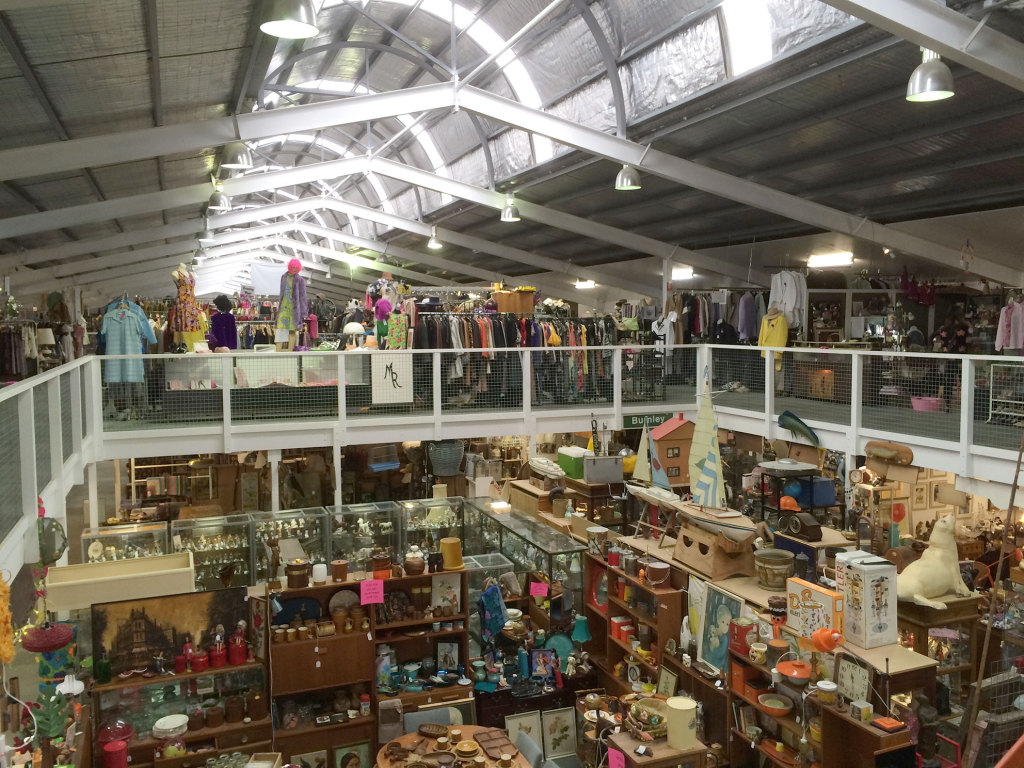 There is just so much to see that it can be a bit hard to know where to look first…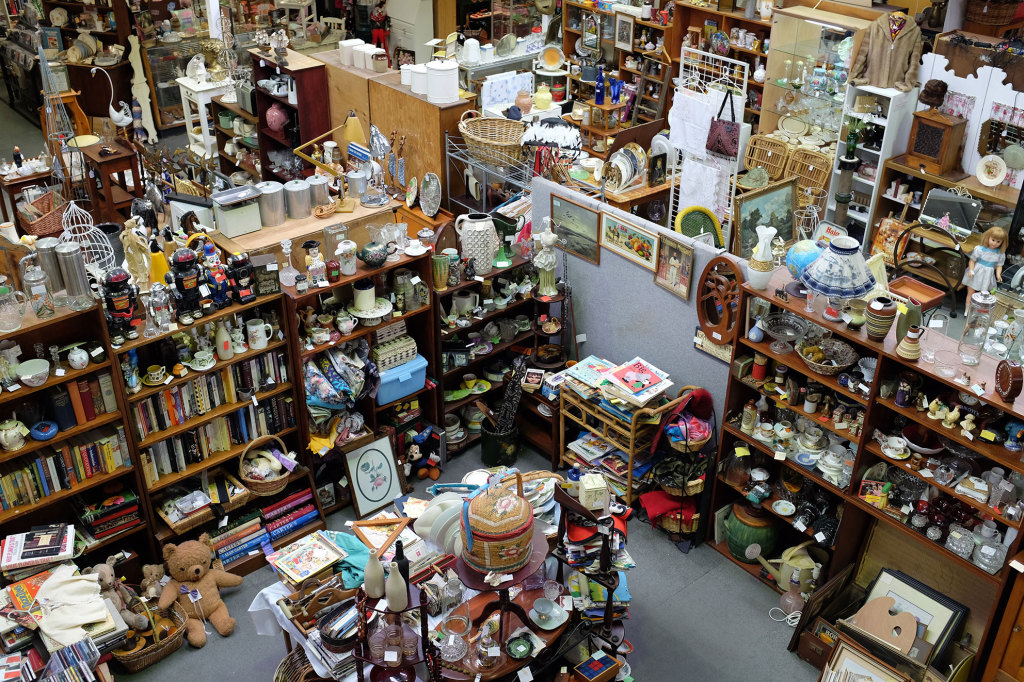 There was a selection of musical instruments….including guitars…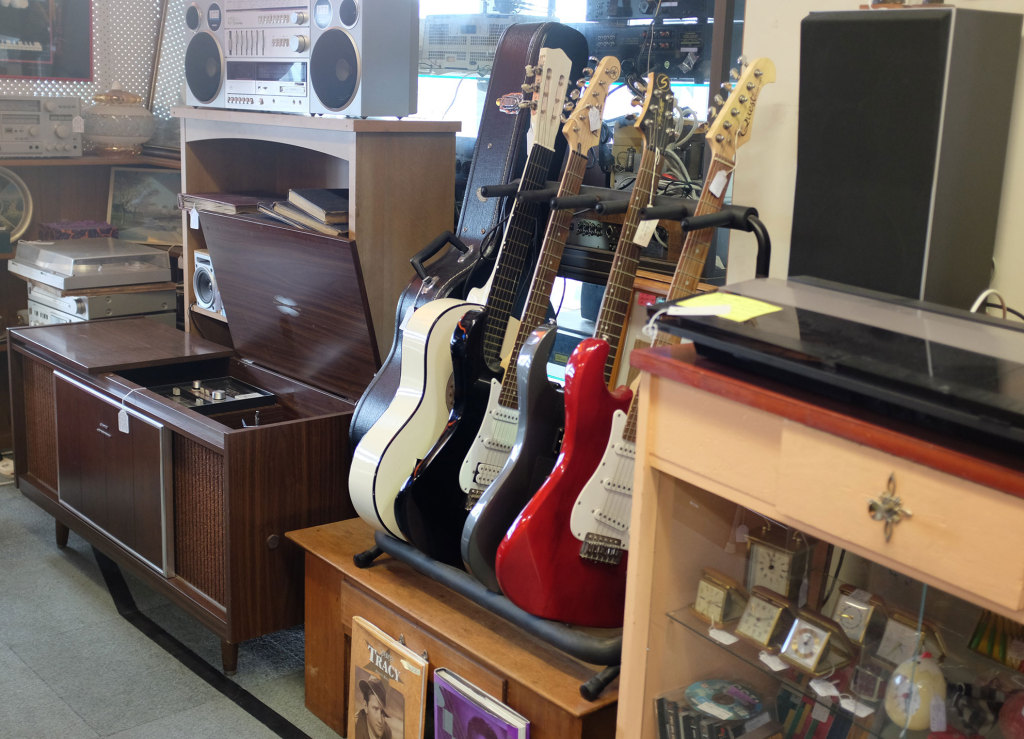 And a drum kit!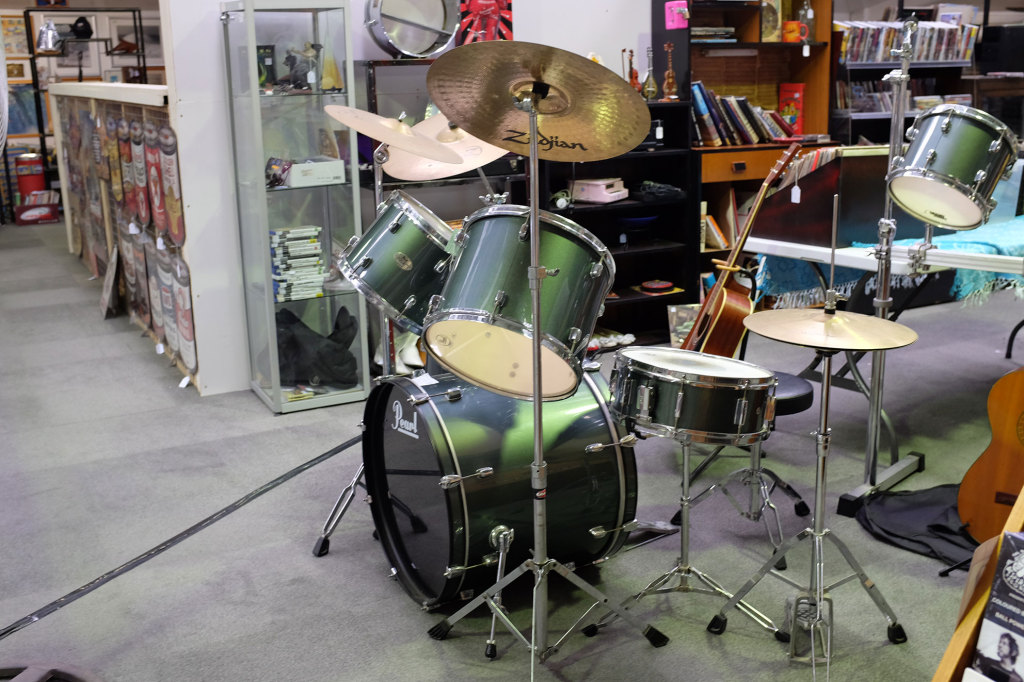 We discovered some vintage footy badges…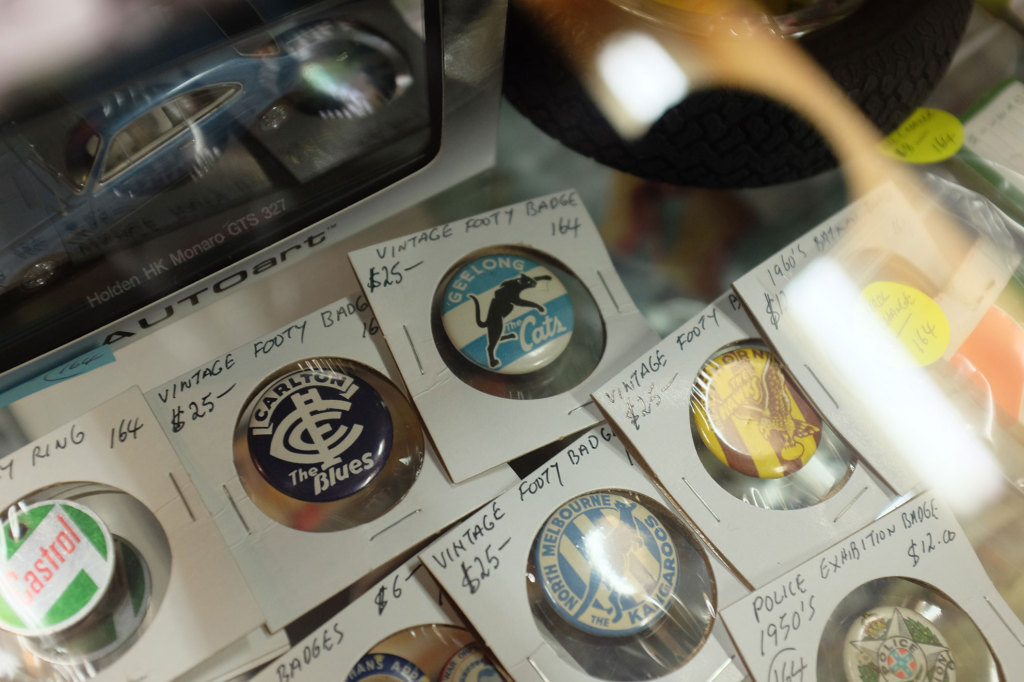 I don't know why, but every time I see some white roller skates, I really want to get a pair….must have been something I missed out on in my childhood…and these were my size too…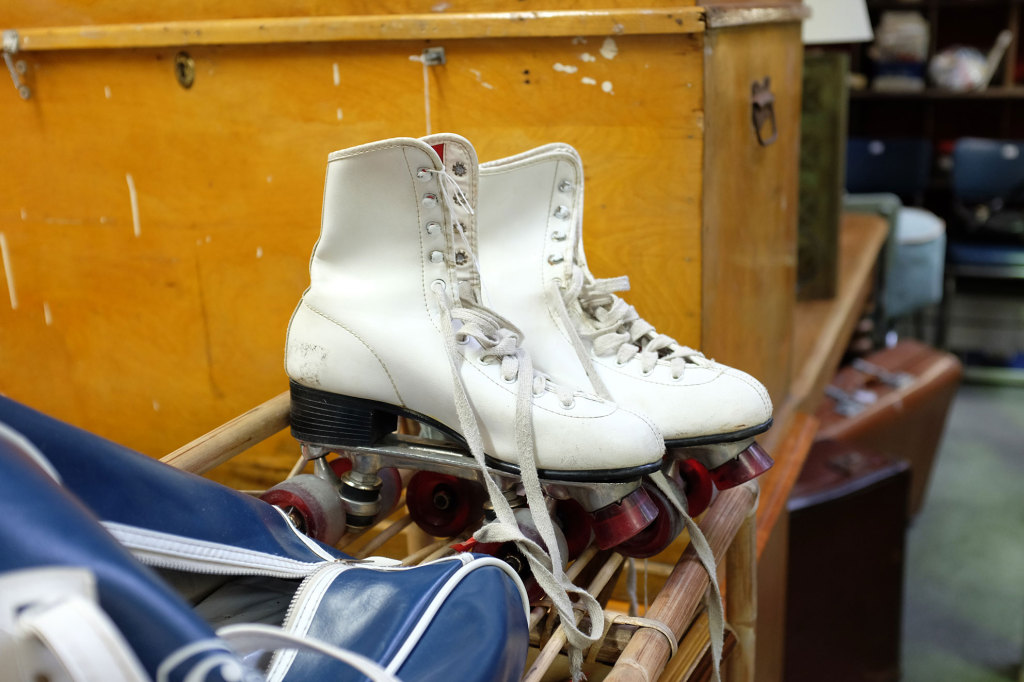 Heading upstairs, I discovered the stalls selling clothing and accessories….it was a mixture of vintage, with some new retro….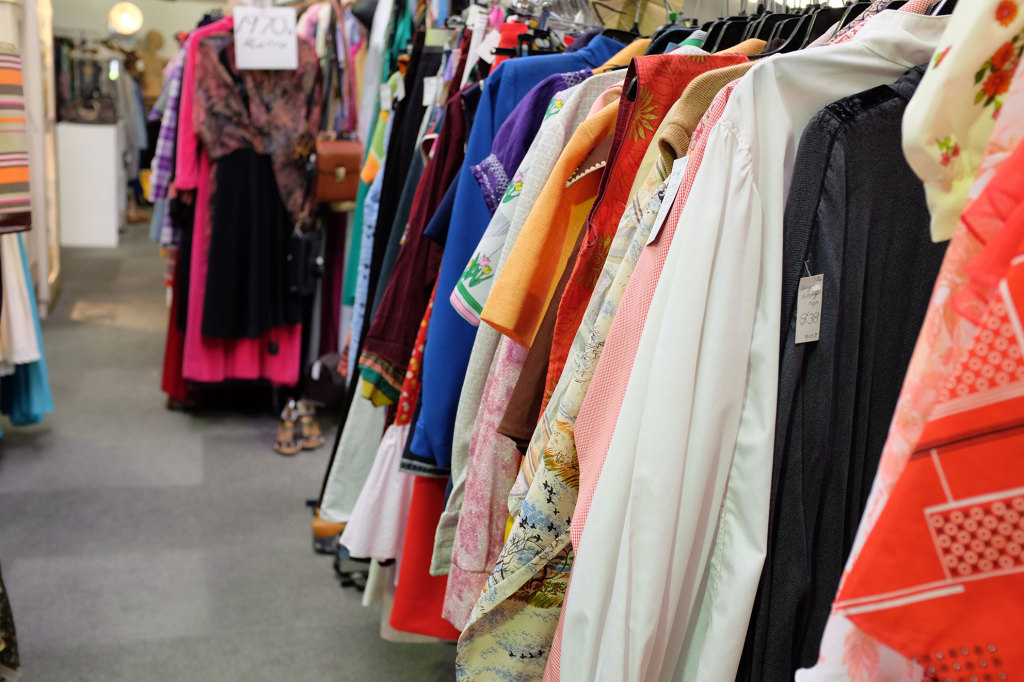 There were even wedding dresses…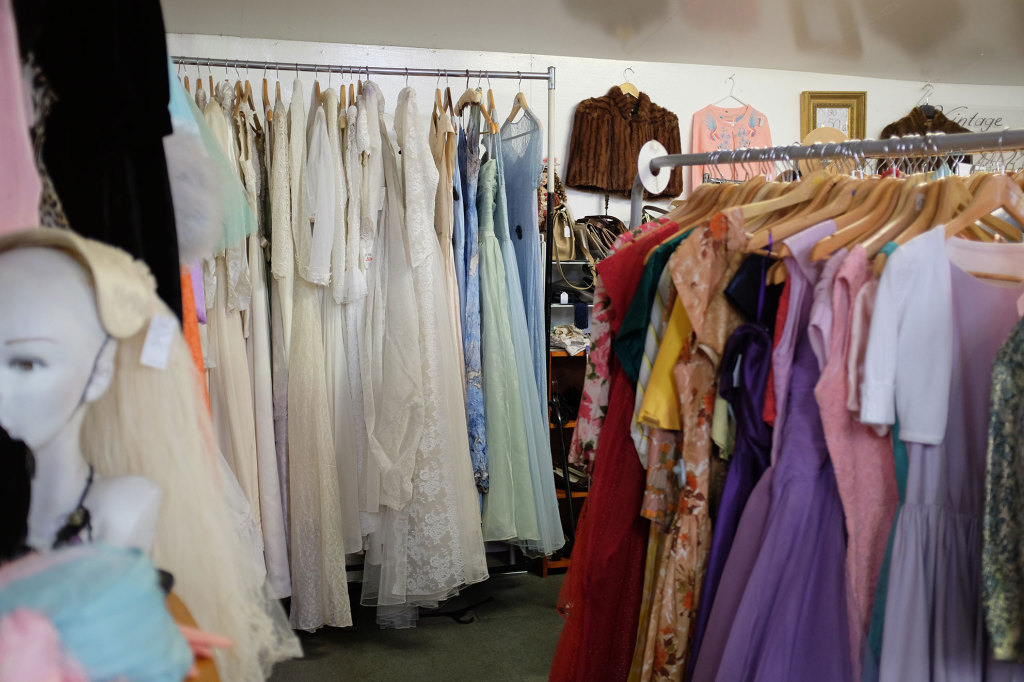 And the odd prom dress here and there…..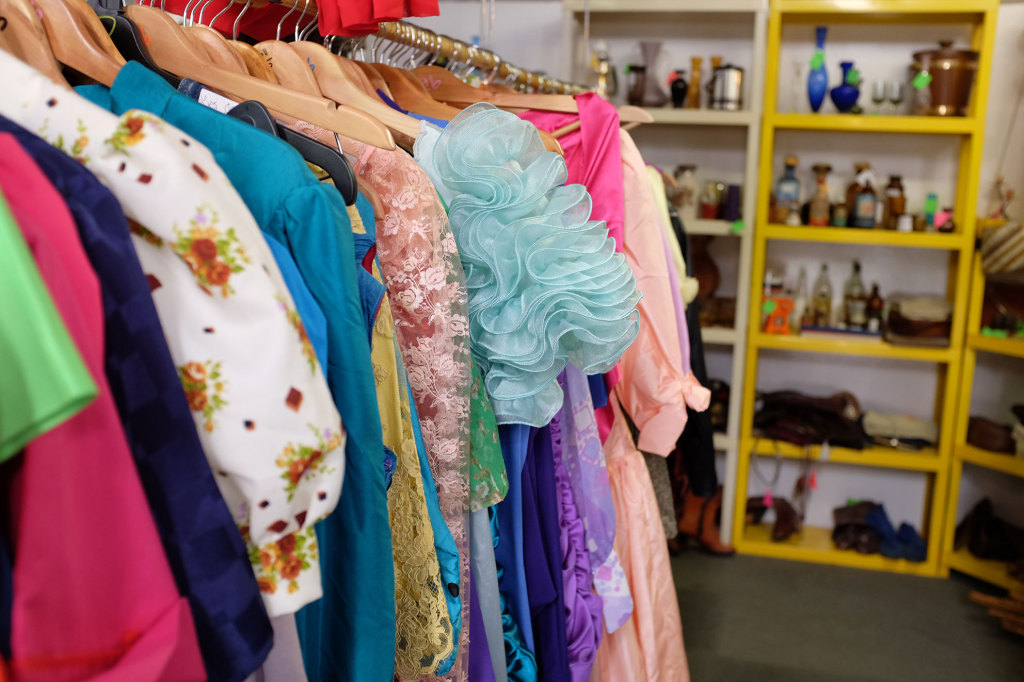 I found these shoes which are apparently from the 1920s!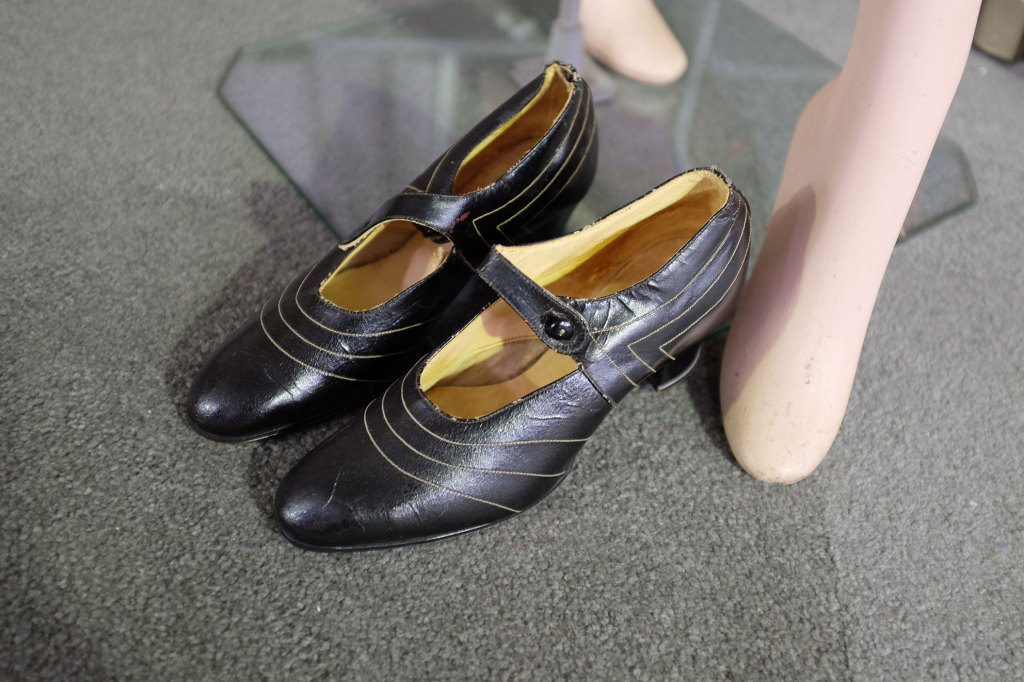 The men were catered for…I even found white tails!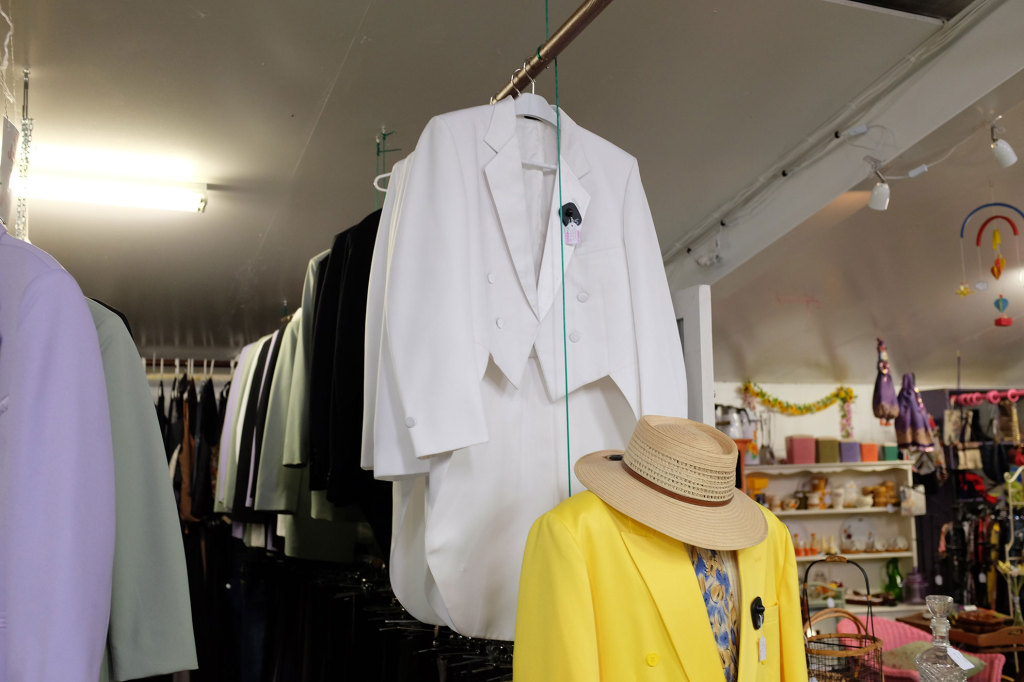 There is also plenty of furniture, including the classic Tessa T21…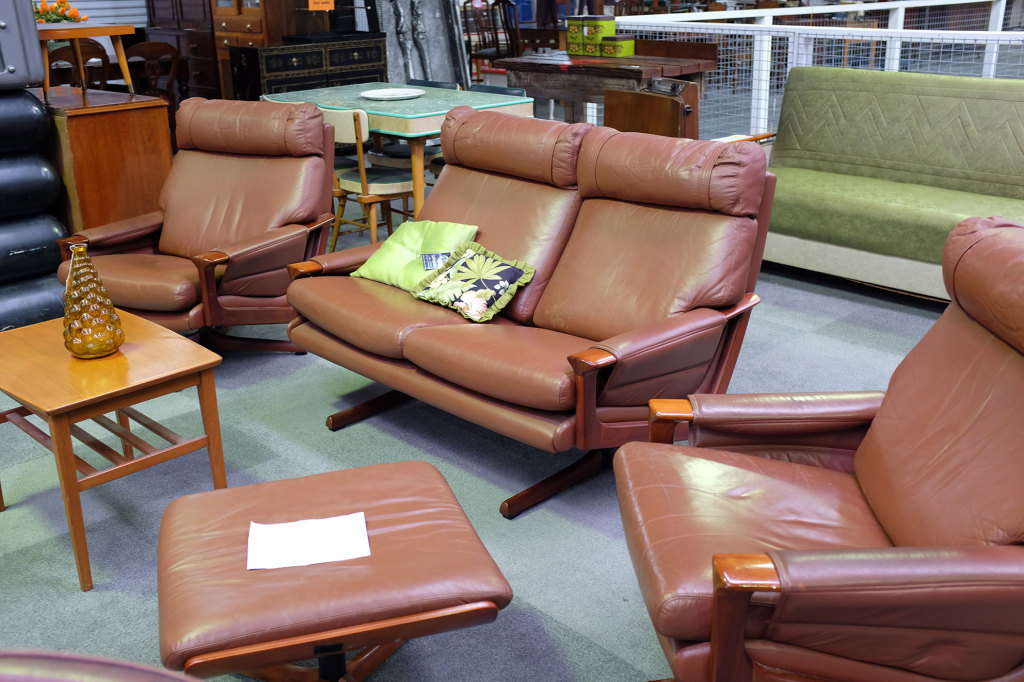 The strangest thing we found was this….how would like that in your lounge room?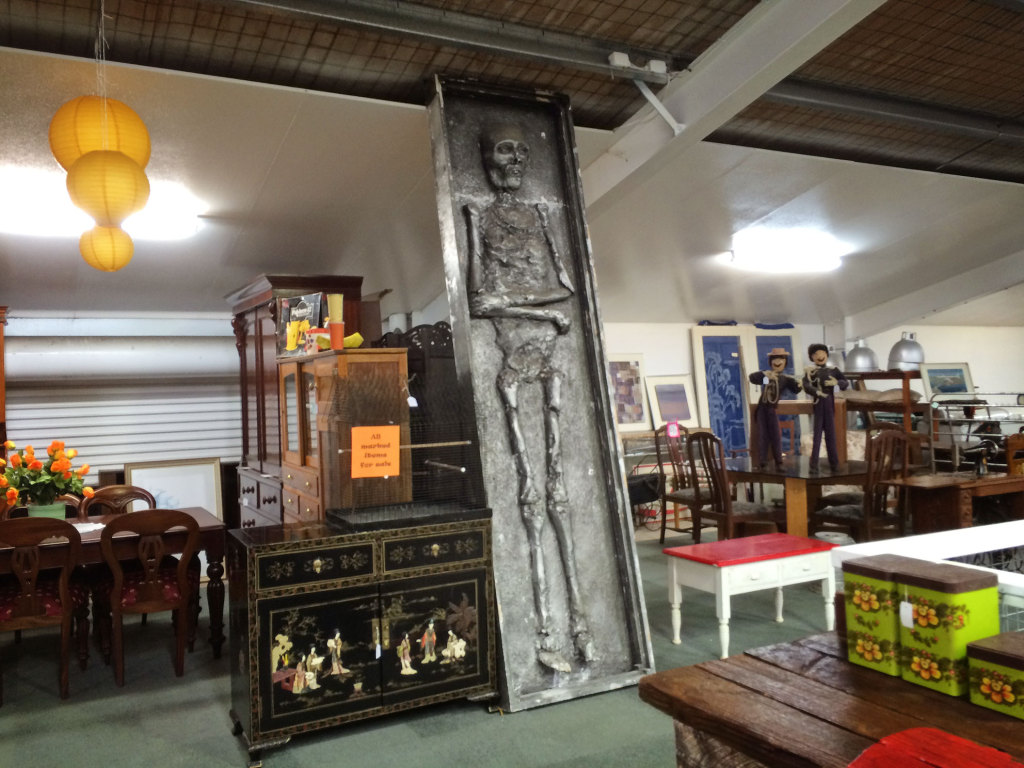 You could easily lose a day in this place….and it is all undercover so it is a perfect destination if the weather has turned nasty!
Plus, there is even a cafe where you can have a break and fortify yourself on coffee and cake!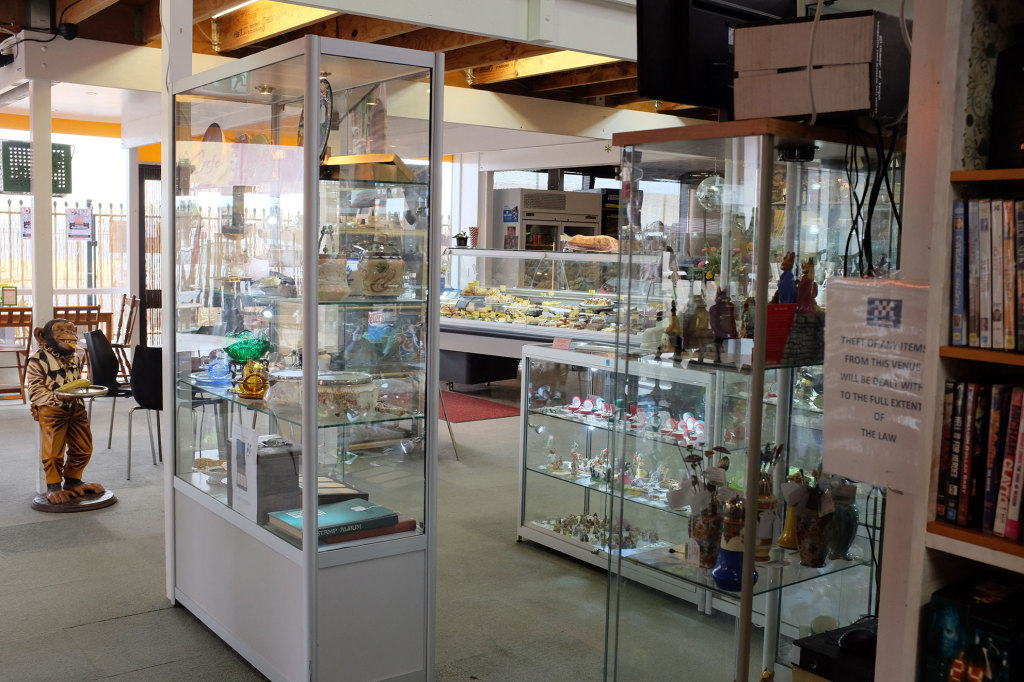 Unfortunately I wasn't able to spend as much time as I wanted hunting through the stalls to see if I could find some of the items on my wish list, so we will be heading back next time we are in town!
The Amazing Mill Markets is located at 114 Bellarine Highway, Newcomb and is open 7 days a week, 10am – 6pm.
Click here to find out more via the Amazing Mill Markets website!
Please note: this is not a sponsored post! My opinions are, as always, totally my own!