We were able to experience being a part of the Australian Transplant Games earlier this week, and we loved every minute!
My husband competed as a transplant participant, and I was able to indulge my passion for taking photos by joining the volunteer photographers!
For those who don't know, the Australian Transplant Games are held every two years, in a different city….we timed it perfectly in that the first Games we were able to take part in was right here in Melbourne!
Although we were only able to attend the first three days of the Games, it was just fabulous! And it was great that we were able to help out by organising the brass band to play at the Opening Ceremony, as well as my husband leading the Club 2748 into Federation Square while playing his cornet!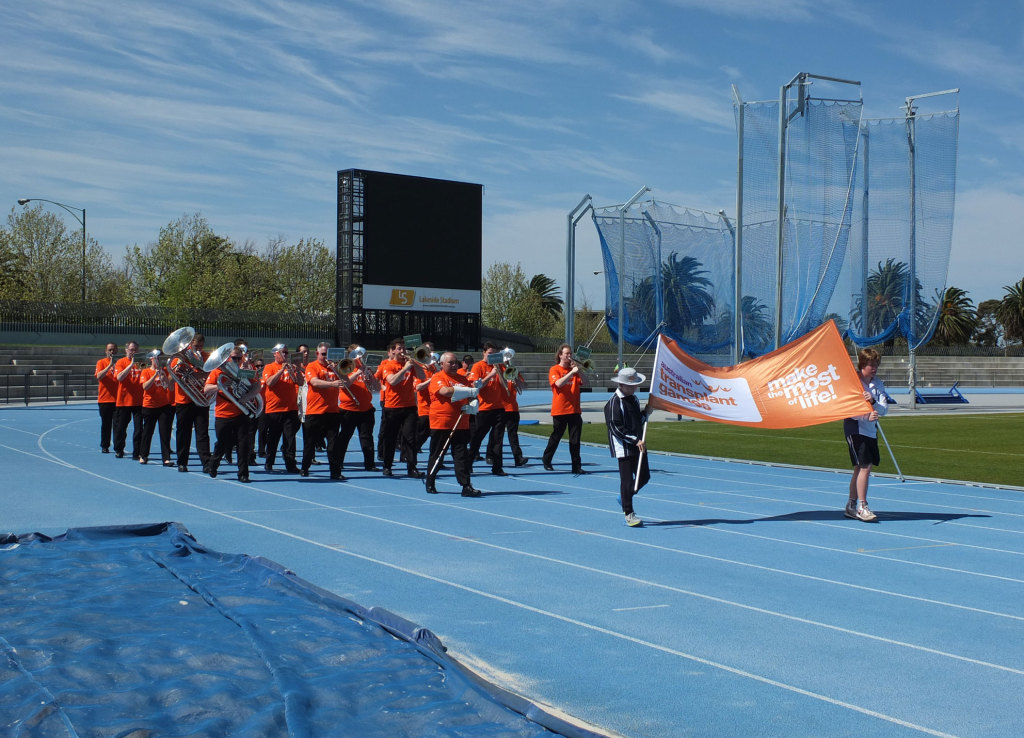 So for My Friday Five this week, I list some things I observed during our time at the Games….
Inspiration
Every person we met had a story….each one had been touched by transplantation, either as a recipient, a living donor or as part of a donor family.
My husband is my constant source of inspiration…..two years ago he was almost dead, and now he is running and cycling all due to the lifesaving liver transplant…and a very determined nature!
In fact, he is the fittest and healthiest he has ever been!
It was also very special to us that we were able to share some of the experience with other liver transplant recipients who we have got to know well…knowing first hand what they have gone through…the guys below all have had PSC (Primary Sclerosing Cholangitis)….and being able to cheer them as they did the 5km run/walk was just fabulous!
Don't Give Up
Some of my husband's fellow competitors have faced some very tough health challenges…and had not only got over each hurdle, but have continued pushing to gain amazing fitness levels that would put most of us to shame!
At the cycling events in particular, I saw some competitors who wouldn't have looked out of place in a regular cycling competition….yet they have all been very ill at one stage, and required…and received…transplants.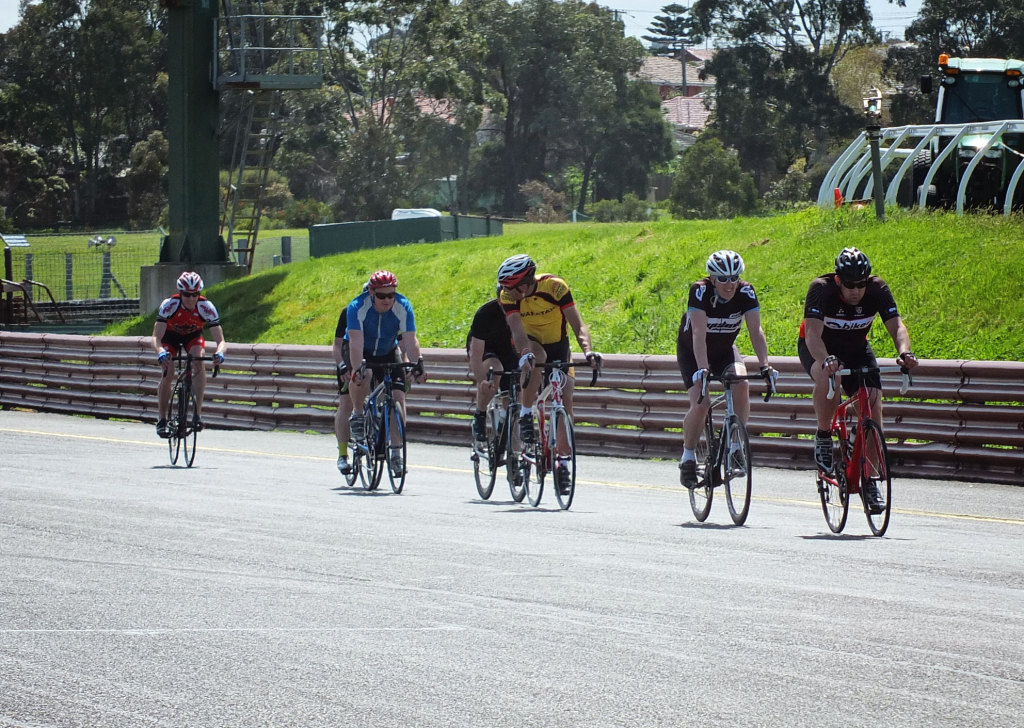 Have a Go
During the events we attended, I saw so many people joining in…just having a go…and having a great time!
Even though it might not have been sport that they would normally do, the enthusiasm for trying everything was catching!
I felt a bit guilty as here I am…no transplant…yet I wouldn't even attempt a 5km run or a 20km bike ride….might have to take up the challenge as a supporter at the next games..anyone want to join me?
New Generations
It became clear to me that many of the children that were at the games either wouldn't have been born if one of their parents hadn't received a transplant, or wouldn't be alive if they hadn't been able to receive a life saving transplant.
The joy on the kids faces as they took part in the fun run and the cycling was heartwarming…as was the look of pride and love in their parent's faces.
A whole generation being born, or being saved, all due to organ donation and transplantation!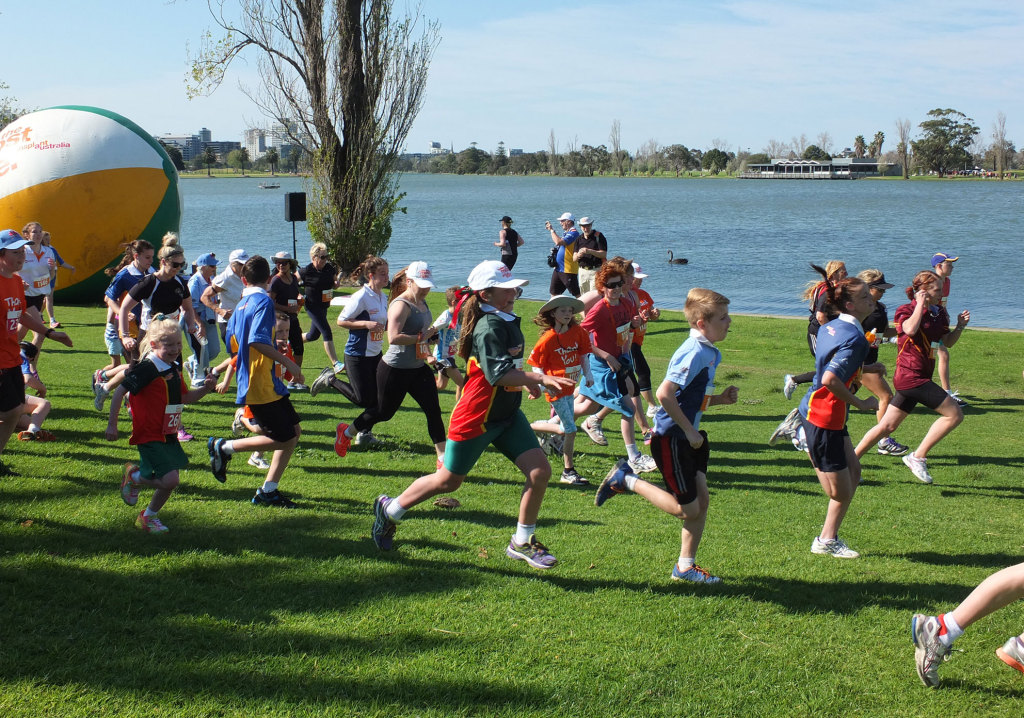 Nice to Meet You!
Regular readers will know that my husband and I are involved in the brass band community, and each year attend the Australian Brass Band Nationals.
We discovered that the Australian Transplant Games are quite similar…people with a common interest, getting together to compete, and enjoying catching up with friends!
However, instead of "Hi, nice to meet you…what do you play and which band are you in?"….it was "Hi, nice to meet you…what transplant have you had and what drugs are you taking?"
When we first arrived at the Games, it seemed that everyone already knew each other, and we were very much the newbies, but we soon felt welcomed as we got to know some of the other competitors.
Sadly, the Games are almost over, but we are already looking forward to 2016 when they will be held in Sydney!
We will get our own team together so keep an eye out for us….and I might even get into training for that run!
For more information on the Australian Transplant Games, click here to go to the website!