As part of the open celebrations for the Australian Transplant Games being held here in Melbourne, there was a public activation held today at Federation Square.
We were all given orange t-shirts to wear, and it was like a third team had somehow become involved in the AFL Grand Final….there were Hawks supporters in brown and gold, Swans supporters in red and white…and amoungst all that colour was the 2478 Club…a group of over 800 people in orange!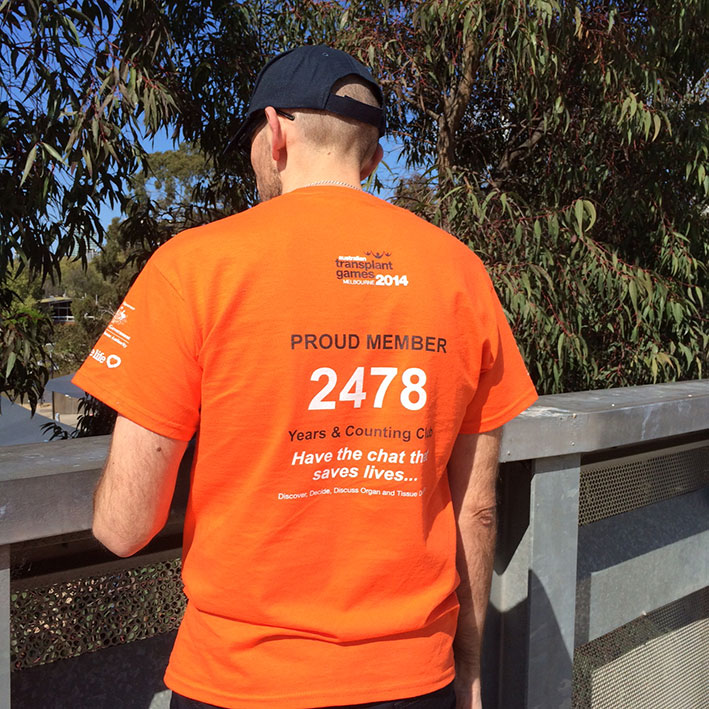 The 2478 Club refers to the number of years of extra life the Game's participants have enjoyed since transplant….today was about honouring and remembering organ donors by coming together and celebrating those 2478 years of extra life!
The meet up point was at the Queen Victoria Gardens and a few group photos were taken before setting off….if you spot the man holding a cornet, that's my husband!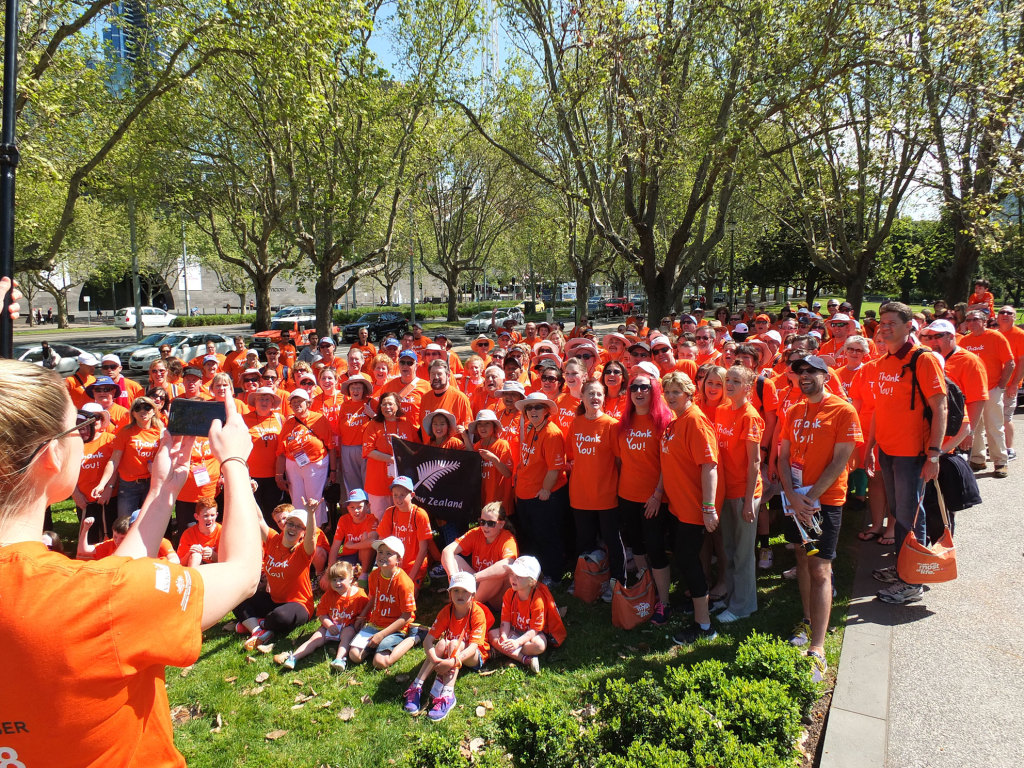 My regular readers will know that my husband had his liver transplant just over two years ago so it was great to meet up with some other liver transplant recipients who are part of the  Austin Hospital Liver Transplant Unit here in Melbourne…and yes, that's Derryn Hinch on the far left…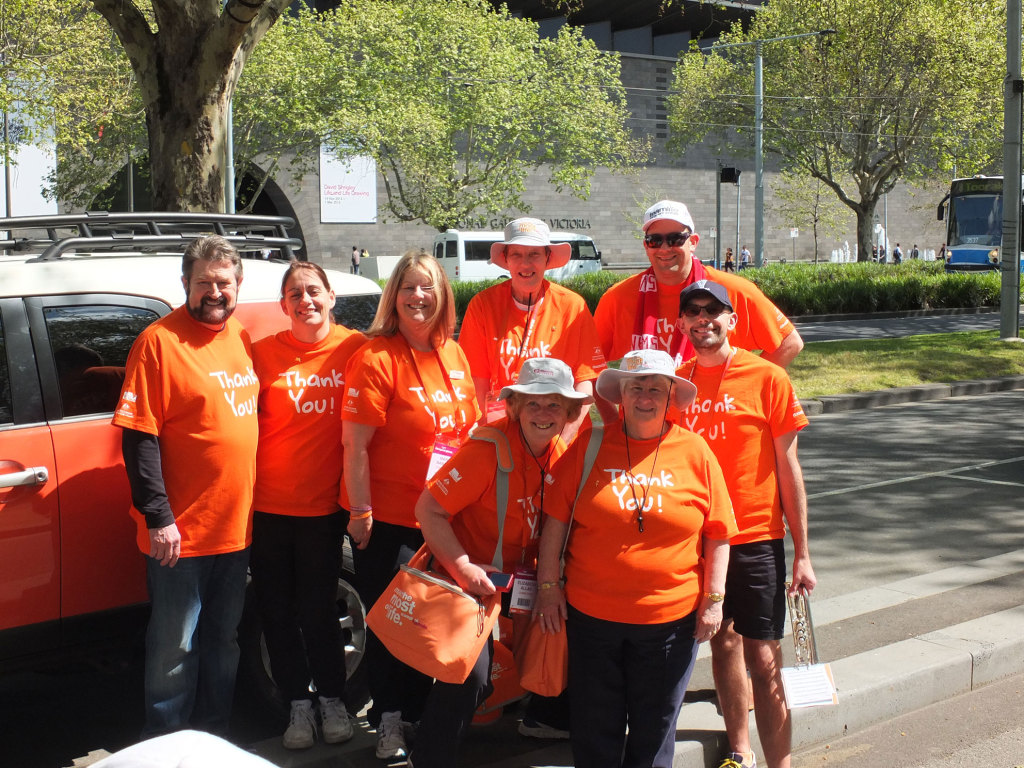 My husband then had the great honour of leading the parade from the gardens, to Federation Square, playing his cornet like a pied piper!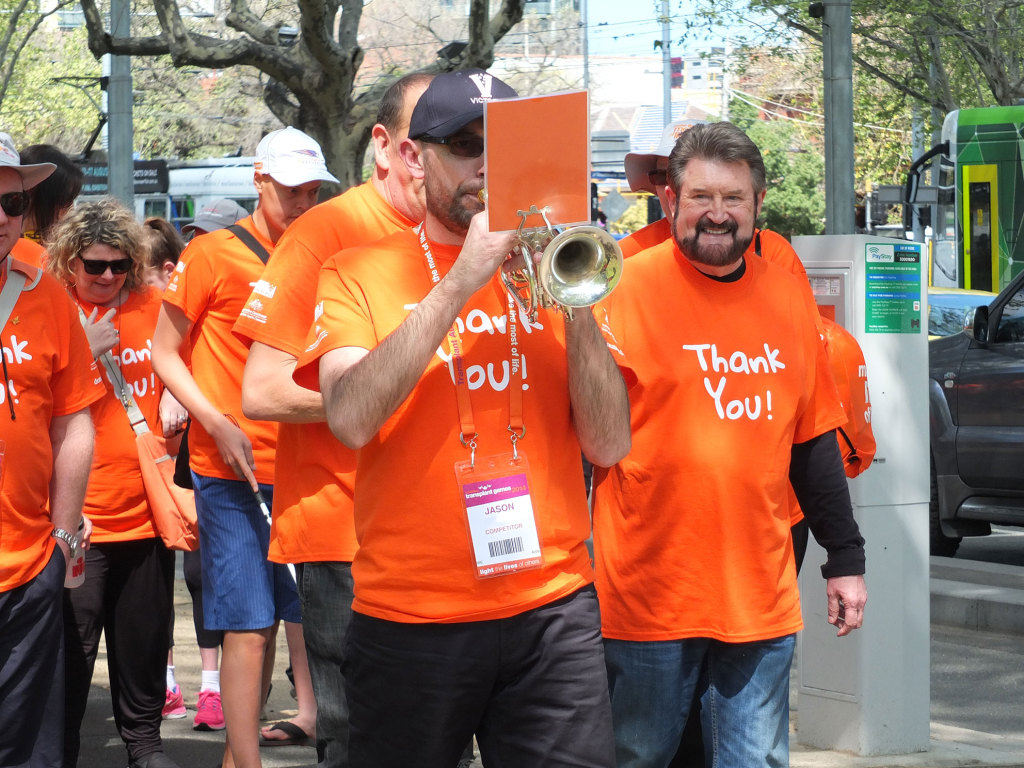 I am so proud of him….the song list included "We are the Champions", "You'll Never Walk Alone" and "The Spanish Flea" and it was fabulous to hear the group singing along!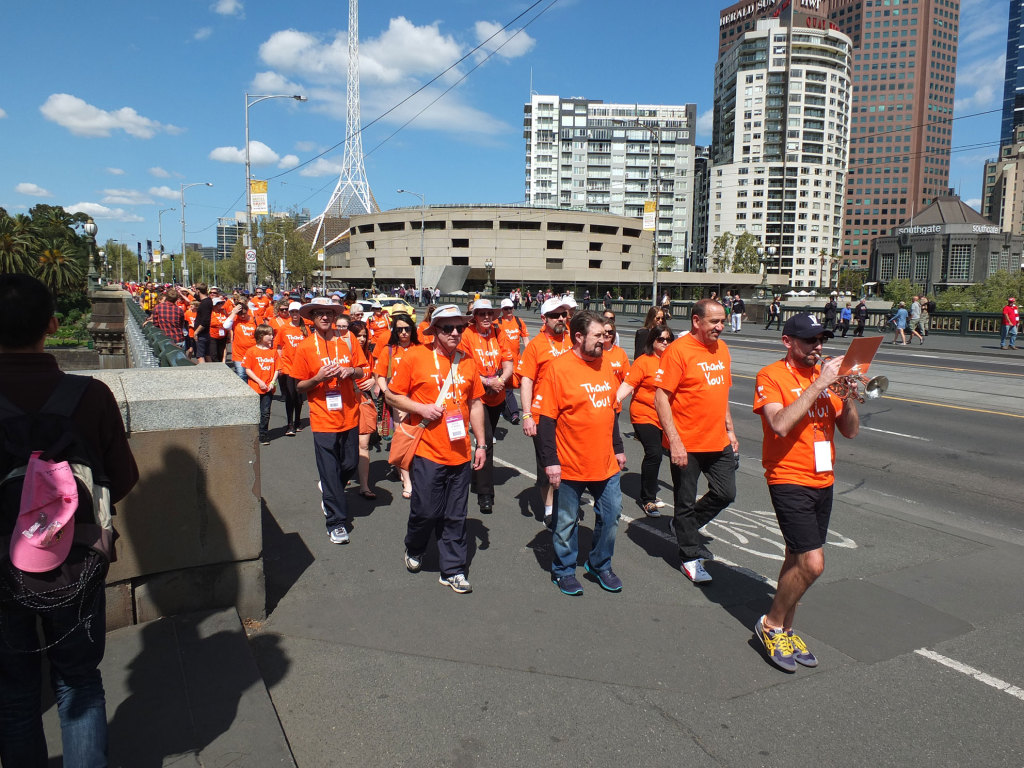 And in one of those weird twists of fate, my husband was playing the well known footy anthem "Up There Cazaly" as we came into Federation Square, to find one of our beloved Cats players, the talented Steven Motlop, performing the same song on stage….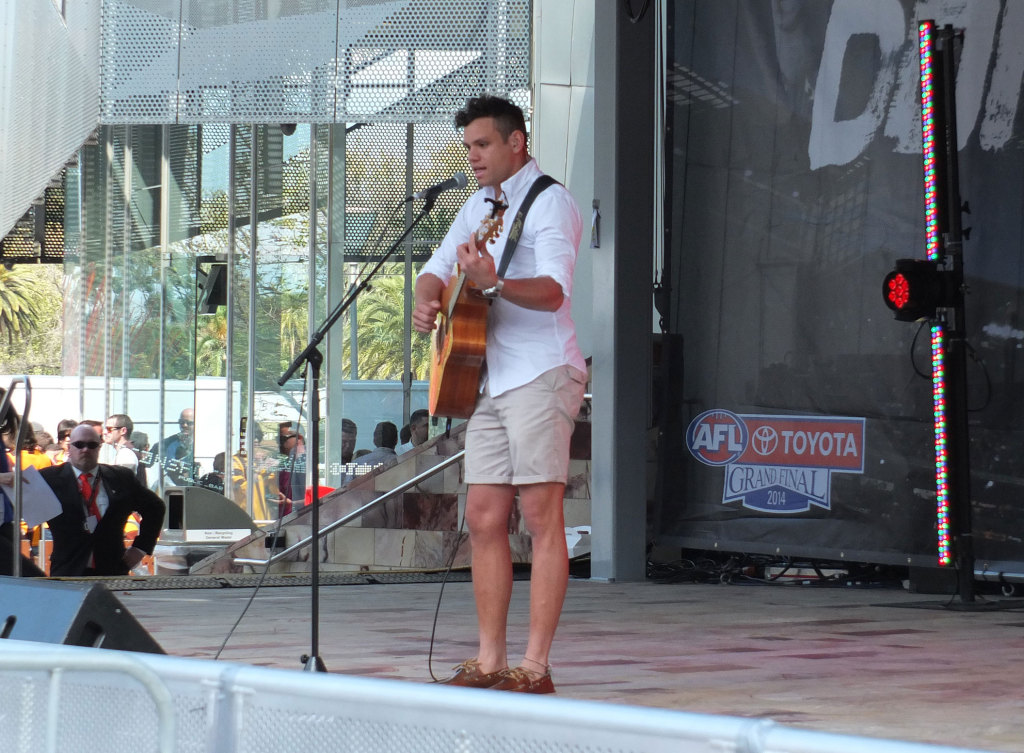 Once everyone had arrived into the square, the group formed a human "2478", and a photographer all the way up the top of the Eureka Tower took some photos…can hardly wait to see the final image!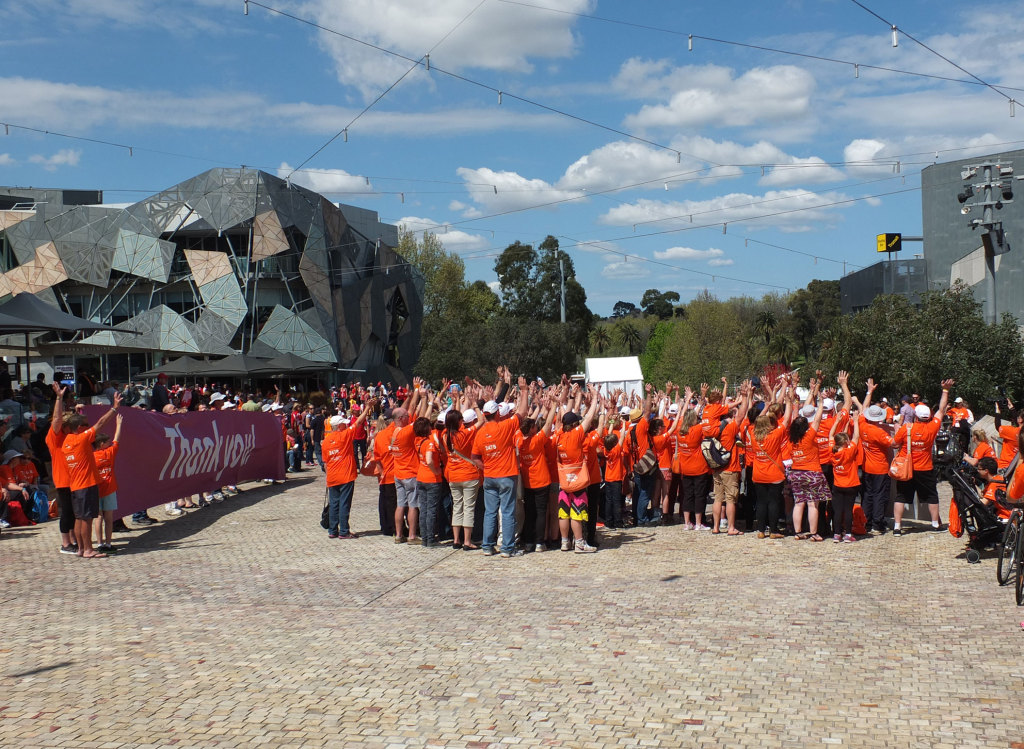 And a bridal couple got more then they expected for their wedding photos….they got their photographer to take a group shot with the 2478 Club…good fun!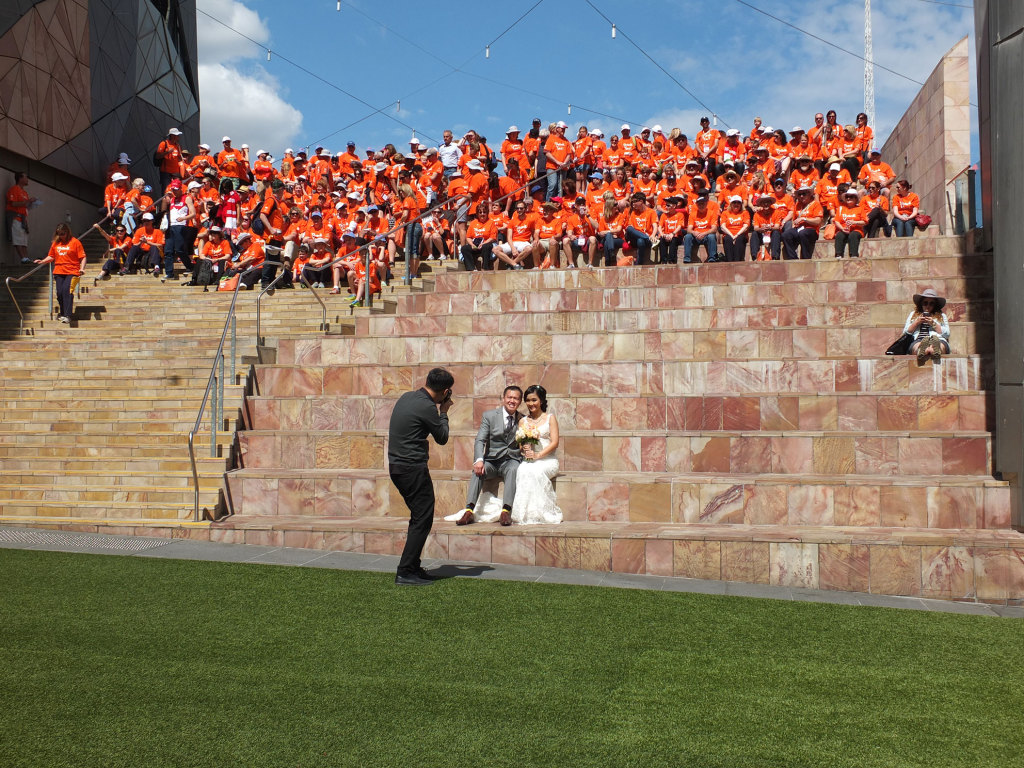 I want to personally say thank you to my husband's donor family…for without their generous decision to allow organ donation, my husband would not have been able to do what he did today, let alone compete in the Games…in fact, he wouldn't be alive at all.
I thank you….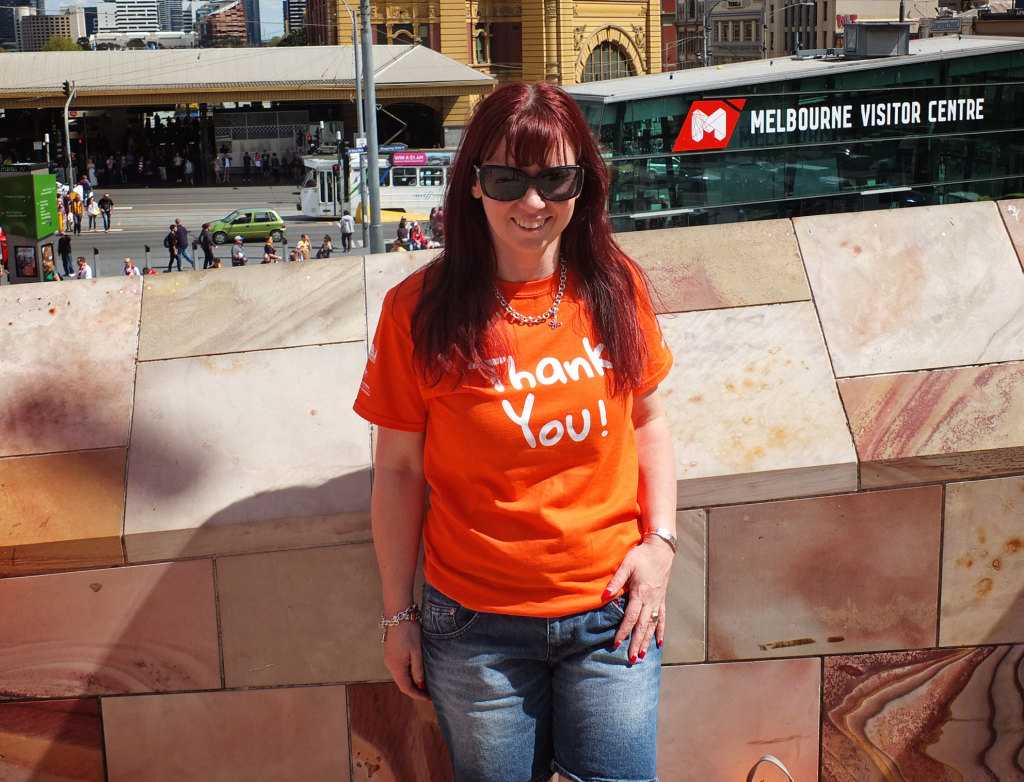 Tomorrow (Sunday 30th Sept), there is a fun run being held at Albert Park…everyone is welcome to come along and join in!
There is a 3km Junior Dash for under 17s and a 5km Open Run or Walk…registrations open at 7.30am for a 9:00am race start.
After the run, the official Opening Ceremony for the Games will begin at 11am at the Lakeside Stadium in Albert Park.
It is going to be a lovely warm day, so come along and do the run/walk, and then show your support at the Opening Ceremony!
Hope to see you there!
For more information, click here to visit the Australian Transplant Games website.