Melbourne's city streets were awash with gold and brown of the Hawks supporters, and the red and white of the Swans supporters today…in fact, I think most of Sydney is in town!
And Mother Nature kindly turned on some gorgeous sunny weather…footy fever is getting stronger and it was time for the AFL Grand Final Parade
The parade is a bit of a tradition for us, as my husband usually plays in one of the brass bands that play the theme songs…and this year was no exception.
I have to admit that it was the first time I have actually gone, as I am usually at work…..this year I thought it was time to experience the parade for myself!
And as I don't barrack for either team….go Cats….I was there purely to support the band, and soak up the atmosphere.
My husband's band got the Hawthorn theme song, and when they did a quick run through before the parade, it was hilarious to see some TV crews come running to take some footage…guess brass bands are still viewed as a bit of a novelty even though there is a strong community of bands across Australia…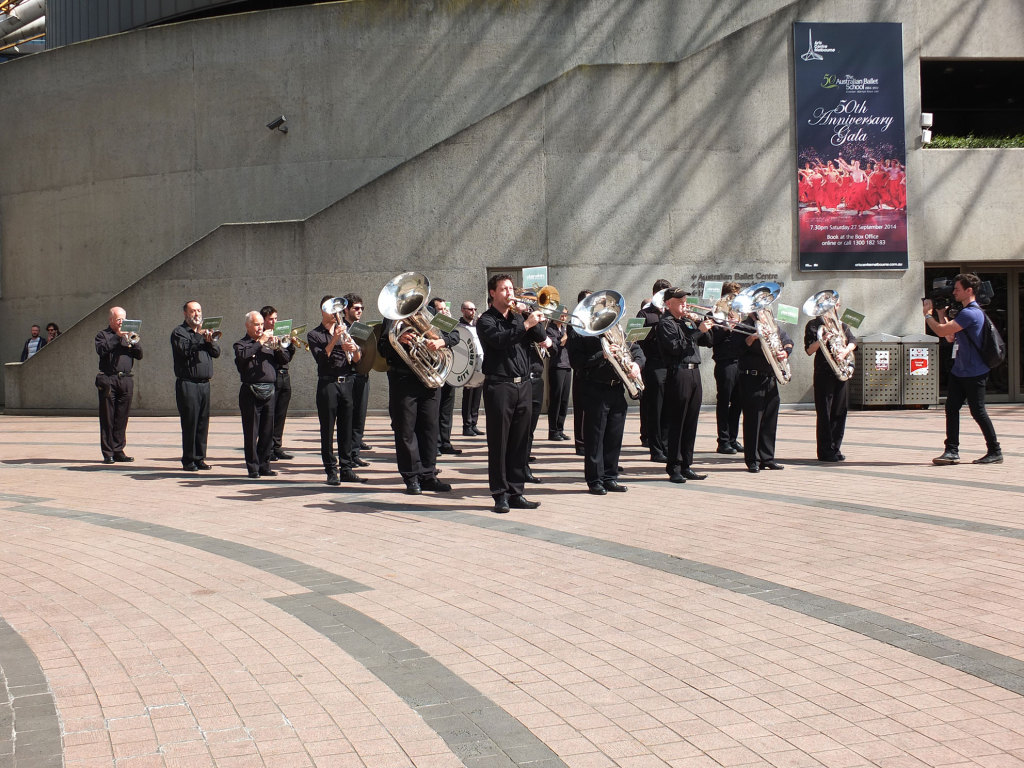 The team mascots were out and about….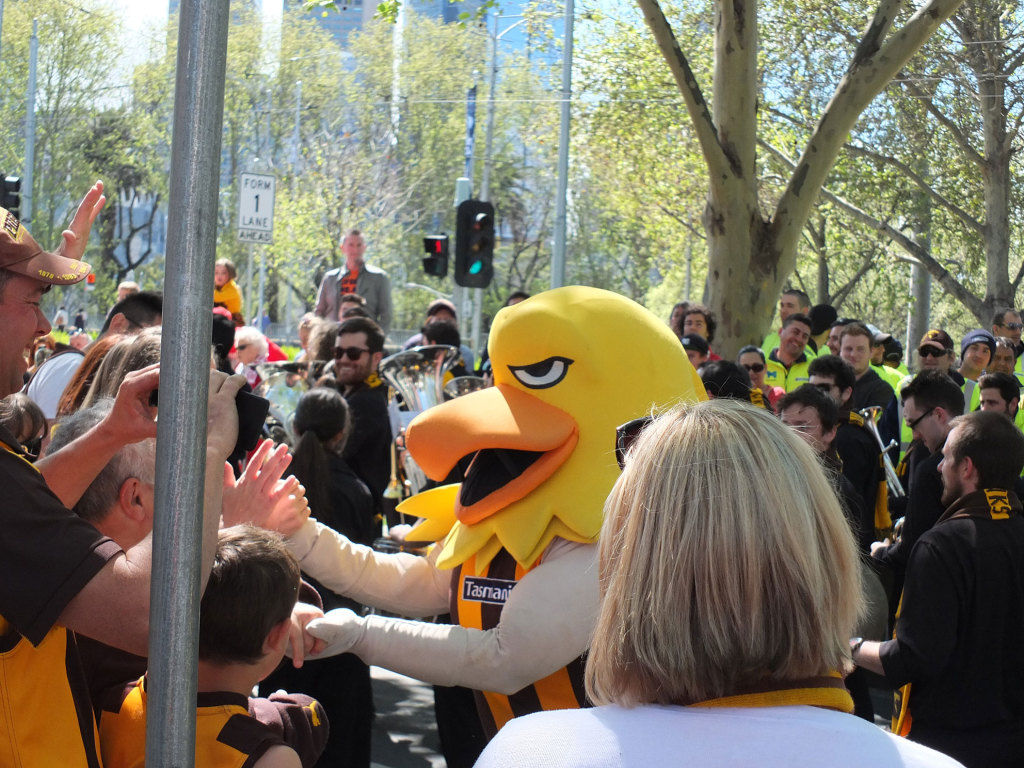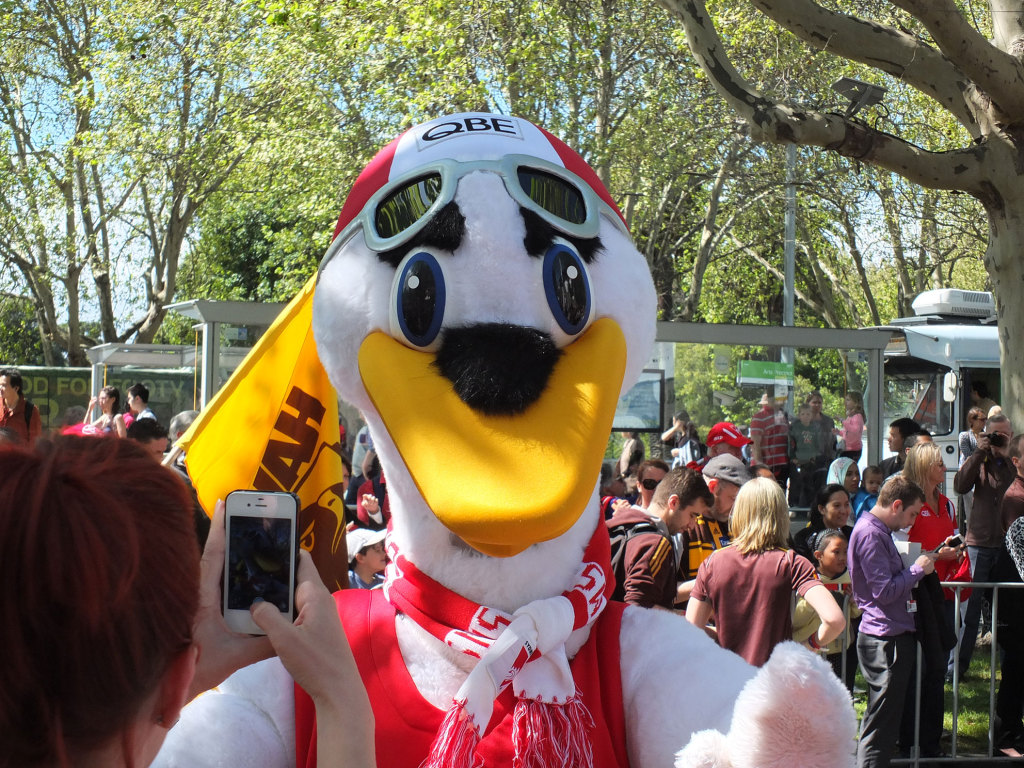 The crowd got bigger and bigger…this is at the start of the parade, outside the National Gallery of Victoria…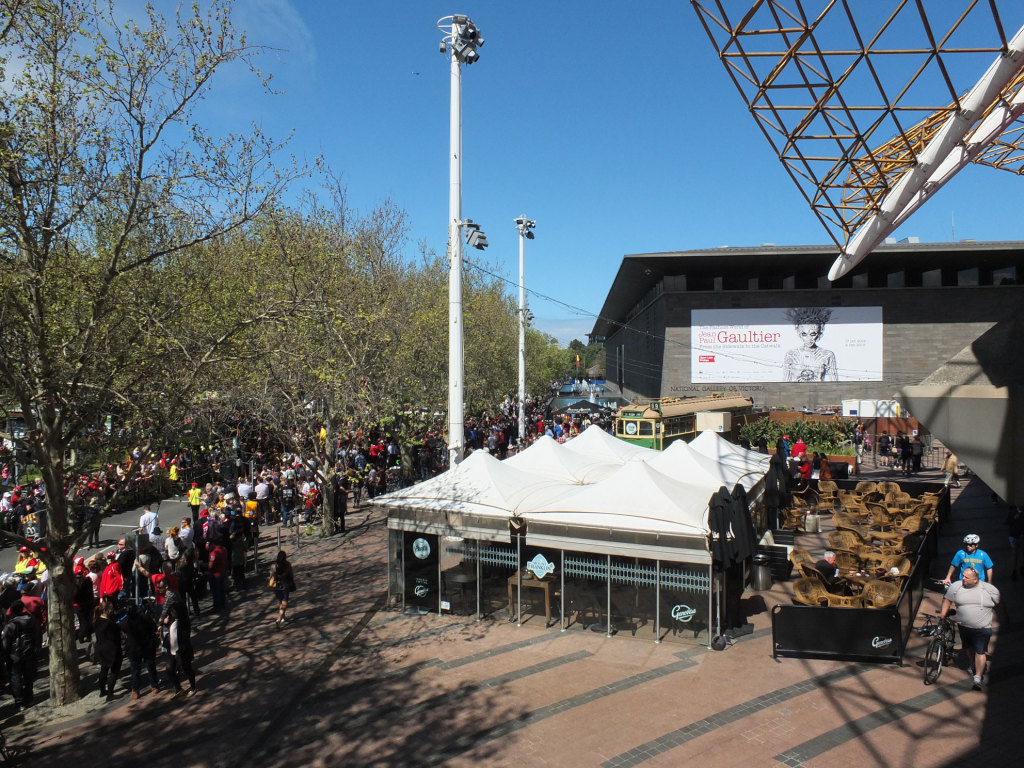 After a lot of standing around, which was quite pleasant in the sun,  the parade got finally started….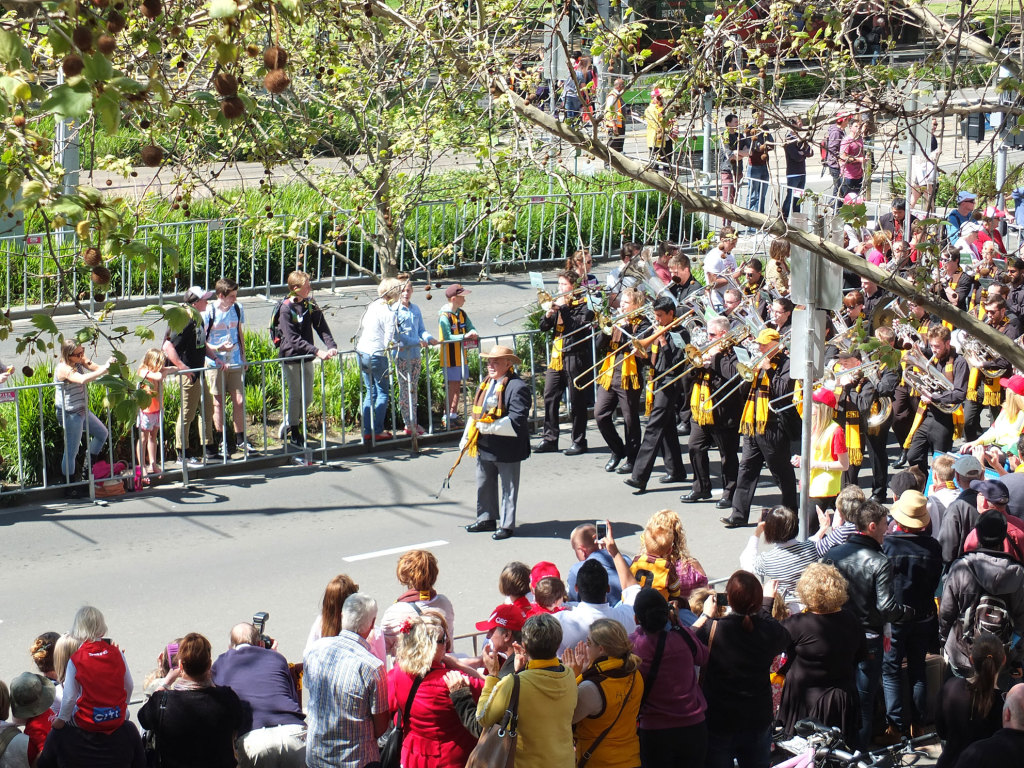 I followed the band along the march, and I don't think I have seen so many people in the city before…they say that around 100,000 people line the streets and I believe it!
It was a bit scary trying to push through, holding onto my bag and camera for dear life!
I am not good with crowds, and I am quite short, so I wasn't able to see much of the band after the start….but I sure could hear them…love a good brass band sound!
And it was great to hear the crowd burst into song as the band went past.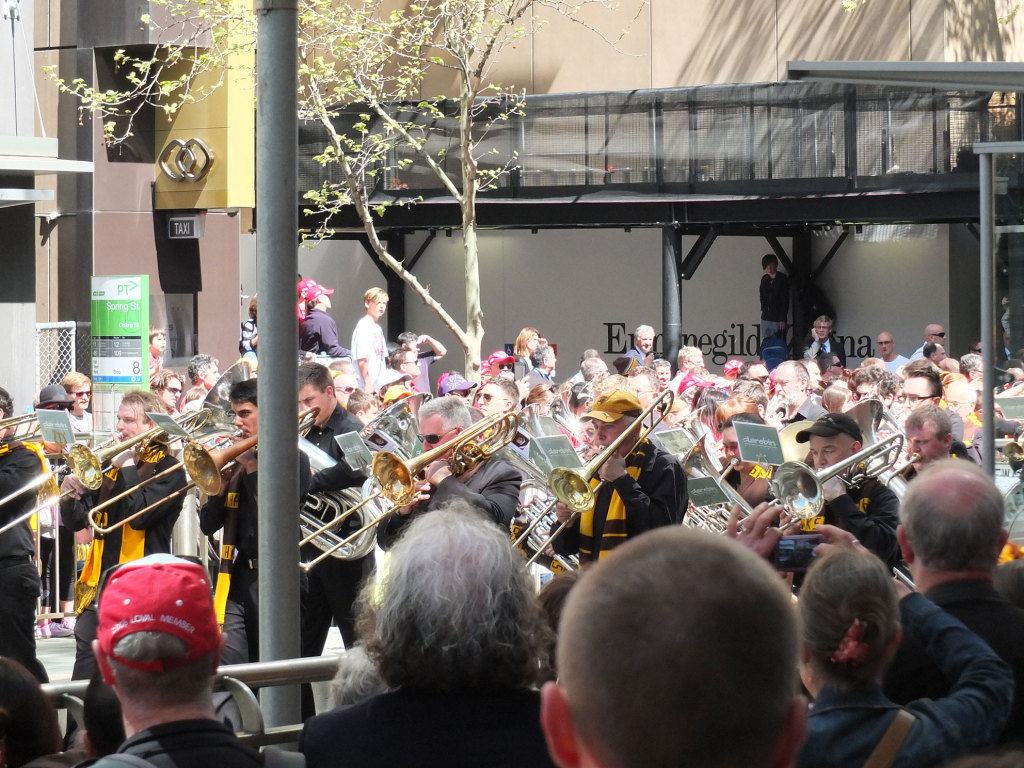 The parade goes for quite a distance through the city, and tests the band's fitness by having a bit of a hill towards the Treasury Building….but everyone made it safely to the finish!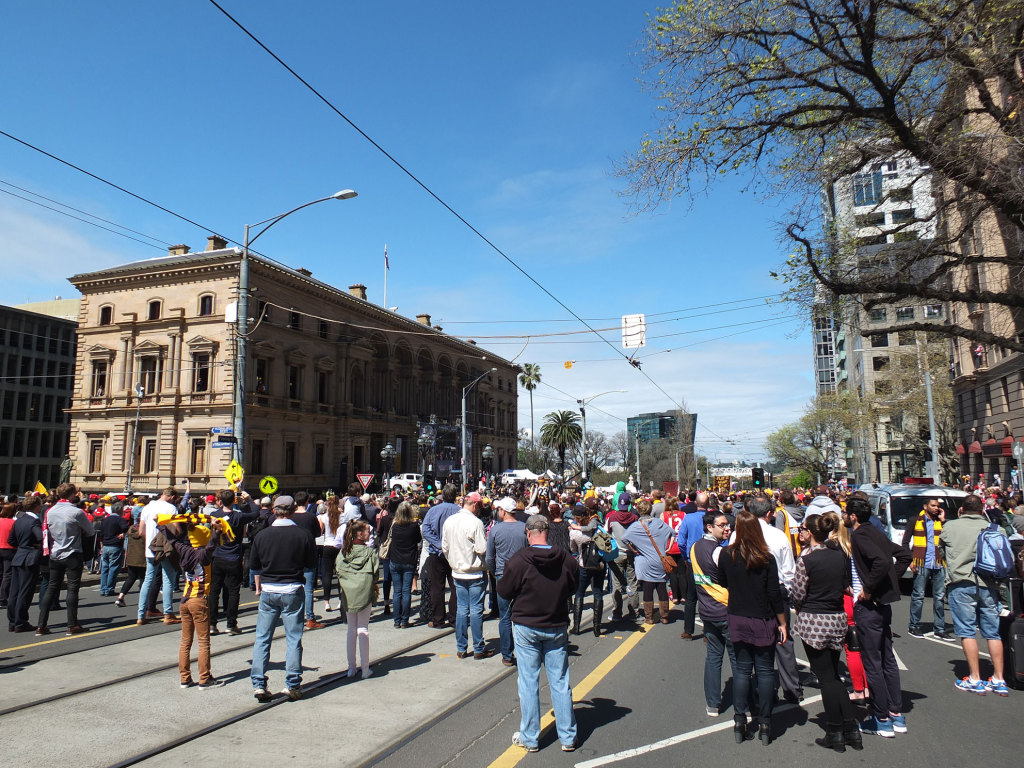 The parade is over for another year, and the players now start to prepare for the final countdown to the first siren tomorrow!
So which bird am I going for since my team is not playing….it has to be Sydney…sorry, as a Cats supporter, I just can't go for the Hawks!