Today (13th November) is the first ever World Pancreatic Cancer Day…and we are all being asked to wear purple to show support and raise awareness of this horrible disease.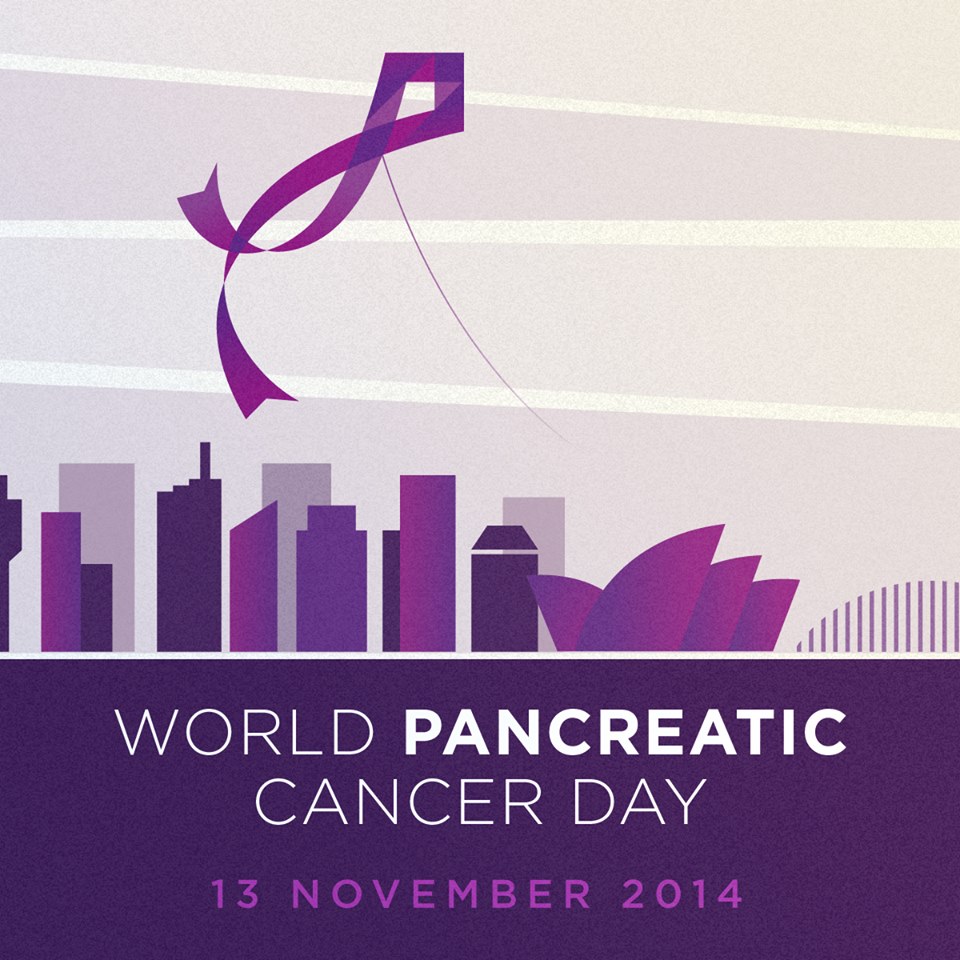 Awareness of pancreatic cancer has been somewhat minimal in the past, but with high profile people such as Patrick Swayze, Steve Jobs and Peter Harvey having their lives cut short by this insidious cancer, more people are hearing about it.
We have also have lost a loved member of our extended family to pancreatic cancer….she fought hard but the cancer was too strong.
I did a bit of research and discovered that this cancer has the highest mortality of all major cancers…..sadly, less than 5% reach the 5 year survival mark.
And even more scary, two thirds of pancreatic cancer die within the first year of diagnosis….most within six months.
More than 130 Australians die on average each week from pancreatic, liver, biliary and foregut cancer.
There is few known risk factors and no early detection methods….it is often known as the "silent killer" because the early symptoms can vague and misdiagnosed….
This day is not about raising money….it is about raising awareness….awareness about the symptoms…awareness about how many people have been affected by this disease…
Effective treatment options are extremely limited and there is no cure…..in Australia, approximately 2890 people will be diagnosed with pancreatic cancer this year….this figure is expected to rise to around 3460 by the year 2020.
More research urgently needs be done to stop so many lives being lost.
So today I am wearing "Purple for a Purpose"…my gorgeous purple vintage shoes from That Little Vintage Shop…to show my support!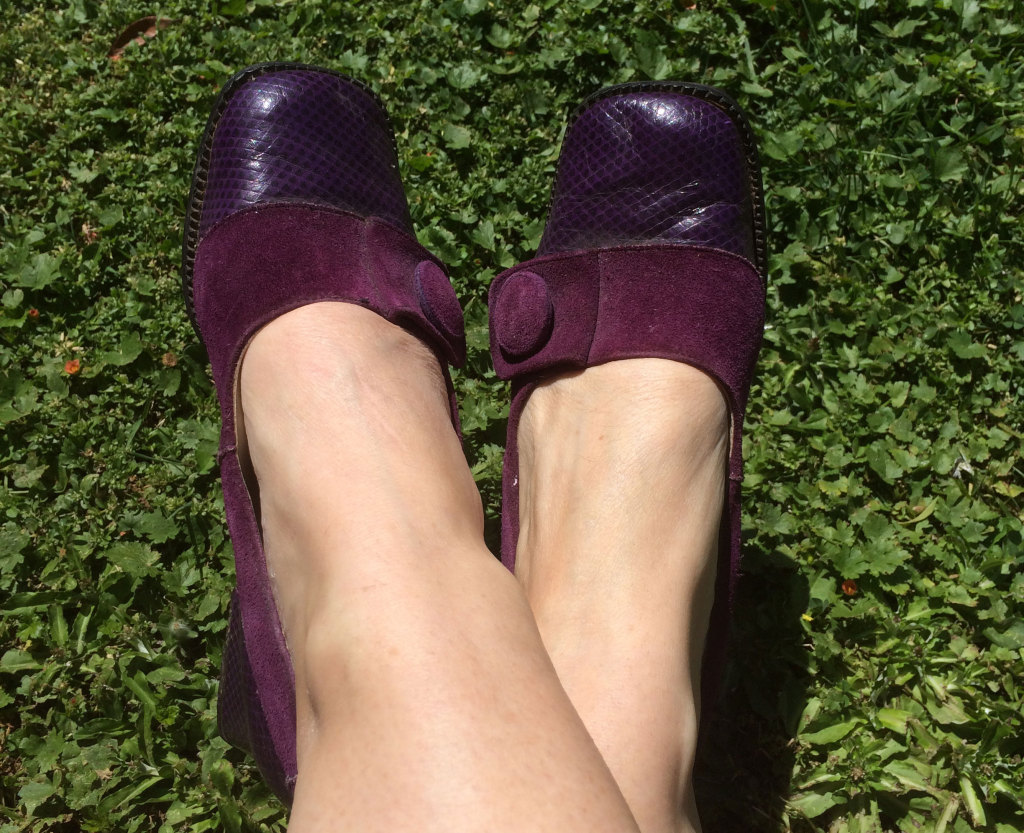 And I hope that a way of preventing or at least curing pancreatic cancer for future generations will found very soon.
To find out more about pancreatic cancer, click here to visit the Cancer Council Australia website.
Reference: Purple our World for Pancreatic Cancer – Media Release