Every now and then I hear about an app that I instantly have to download, and then instantly love it!
I had no idea this app existed until I saw posts from my fellow bloggers who attended the recent  conference on the Gold Coast…the buzz was that Word Swag was the app to get!
But I should say, Word Swag is not just for bloggers…if you love putting words and pictures together, then this app is for you!
Word Swag is described as "having a graphic designer in your pocket!"
So what exactly does it do?
In a nutshell, it can turn your words into beautiful designs, which is very handy if you love using social media.
As the images are created in a square format, it is particularly ideal for Instagram and Facebook.
It is a bit like having a miniature Photoshop, or an offline version of Canva on your iphone!
And it is easy to use….firstly, choose your image. You can either use one of the app's preloaded images, take a photo, or use one of your existing images on your camera roll.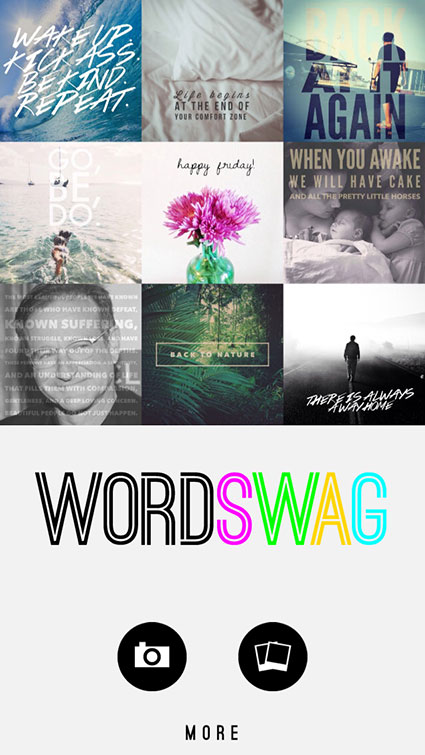 Then you double tap to enter your words…or you can use the preloaded quotes.
The fun then starts…you can select the font…and try out all the variations by working through the numbers at the bottom…if you are feeling lucky, you can "throw" the dice to see different choices…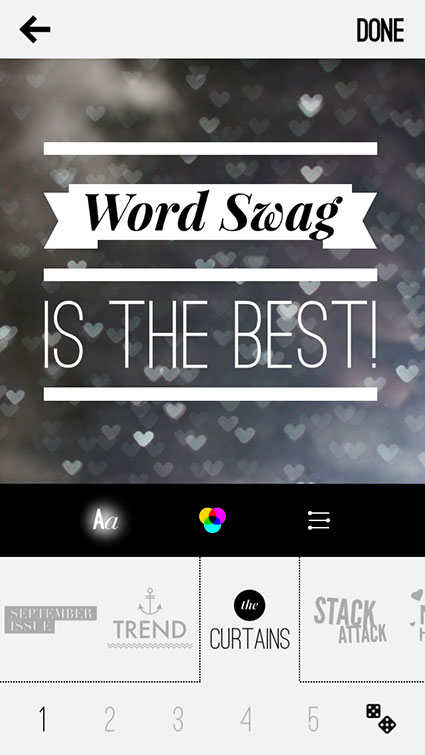 If nothing takes your fancy, there is the option to purchase more options.
I have to warn you though…if you love typography…like I do…you can end up being a little distracted and start playing with all the different fonts and the variations…all powered by the exclusive Typomatic engine.
Once you have created your masterpiece, you can share it with the world via Instagram, Twitter, Facebook or email.
And here it is….done in just a few minutes!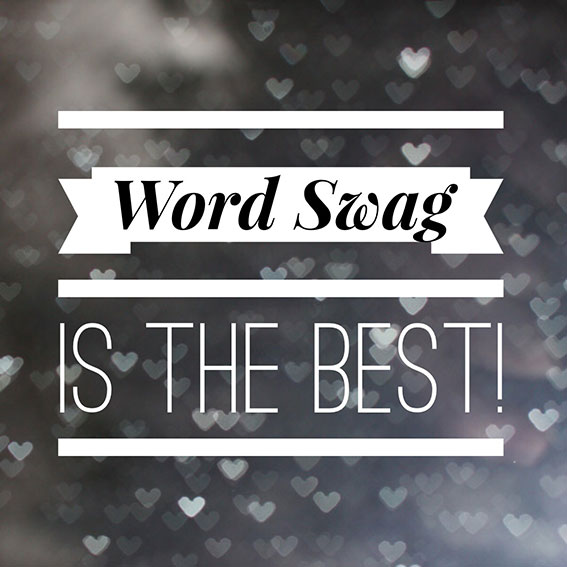 Sadly, if you use android, Word Swag isn't for you as it is only available for Apple iPhone….but if you have an iphone, get to the App Store now and get downloading.
It is the best AUD$3.79 you will ever spend!
For more info, click here to visit the Word Swag website!
Please note: This is not a sponsored post…I am writing about it because I love it, and have to share!