Do you find yourself organising your day almost to the second, so that everything rushes past at such a fast rate?
I guess that is the sign of the era we live in…every minute counts, and in some cases, every minute means more money….
Well, I came across something which can assist to sooth things, and perhaps alleviate the feeling that you are losing the battle to try and beat the minutes as they click past.
It is called appropriately the slow watch….or the slow Jo….it is a watch that changes how people view time, and hopefully encourage slowing down.
The team behind slow Jo is a group of four friends, who have all worked in the watch industry. They were feeling uninspired as nothing new and exciting had happened in the watch world for a long time….and so the concept of slow was born!
In fact, it is almost a total contradiction…basically they came up with a watch design that would be slow!
And this is it…meet slow Jo!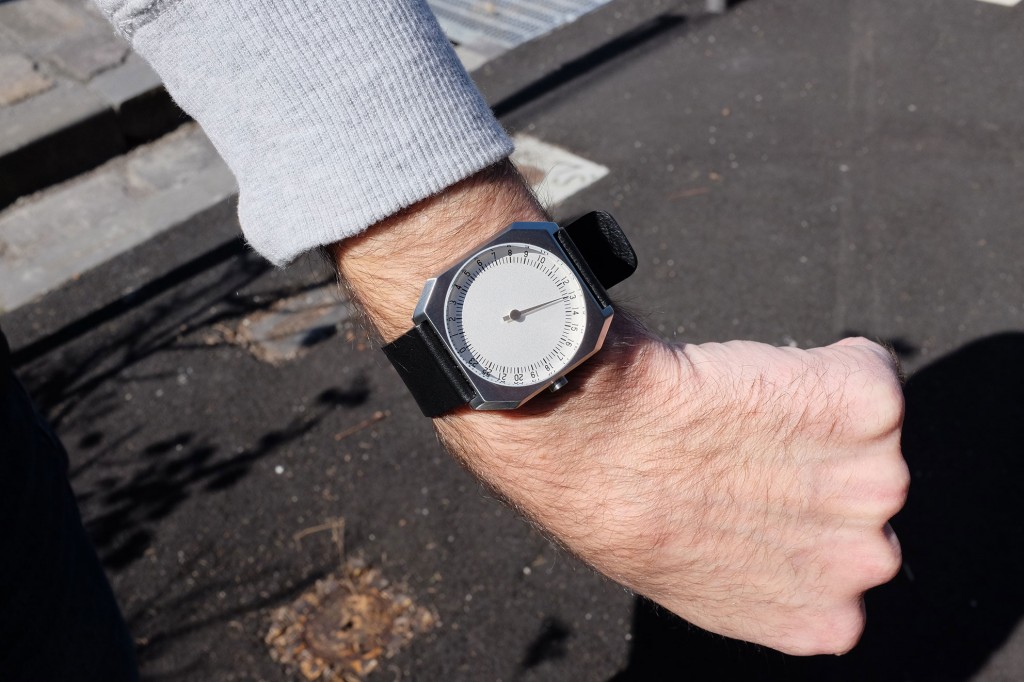 The first thing you will notice about the slow Jo watch is that it only has one hand….yep, just the one!
But that doesn't mean there isn't some complex mechanism running behind the scenes…the watch actually contains a Swiss Made Quartz movement that originally has 4 hands plus the date.
And this has been reduced to just the one necessary component!
The beauty of this is you can see your whole day in one view….the watch shows not 12 like a traditional watch, but has a full 24 hours on the dial.
I now hear you thinking how on earth do you tell the time then?
It actually is quite easy…each index is a 15 minute time bracket….and for those still panicking that the minutes are missing, after using the watch for  a while telling the time accuratley becomes second nature!
So don't worry, this watch won't make you late….it will just slow the rush of time for you…
After getting my very own slow Jo, I fell in love with the beautiful design…the simplicity….in fact, the whole thing I love!
The watch itself is a work of art. It is made in Switzerland from durable steel and is perfectly symmetrical when viewed from any angle.
And not only is the watch is gorgeous, it comes in cleverly designed packaging..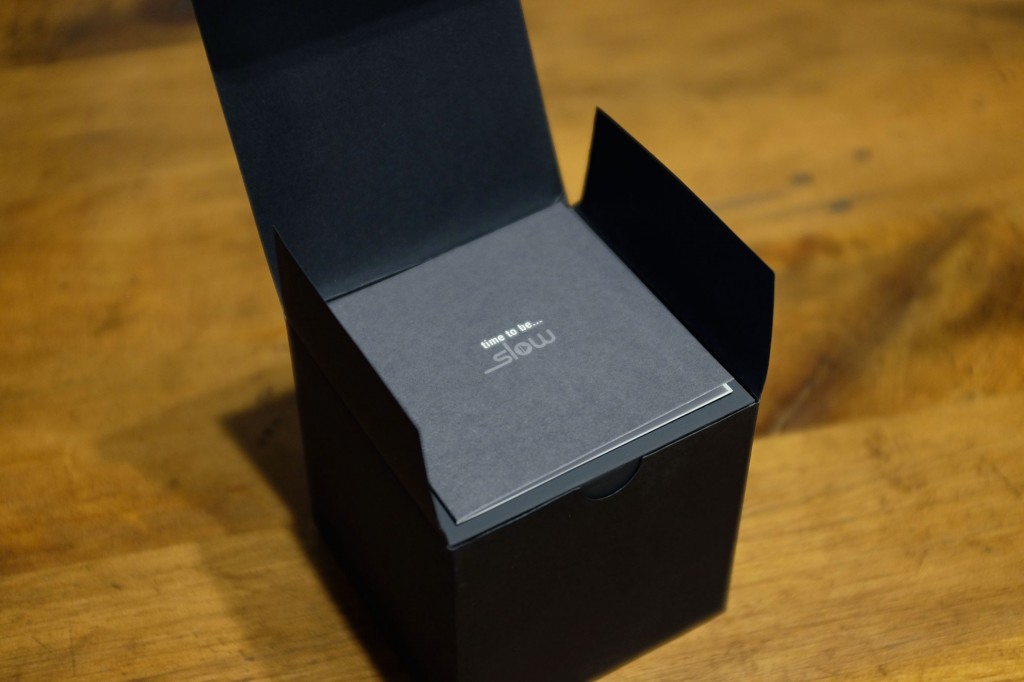 Which allows the box to be set up to create a table clock!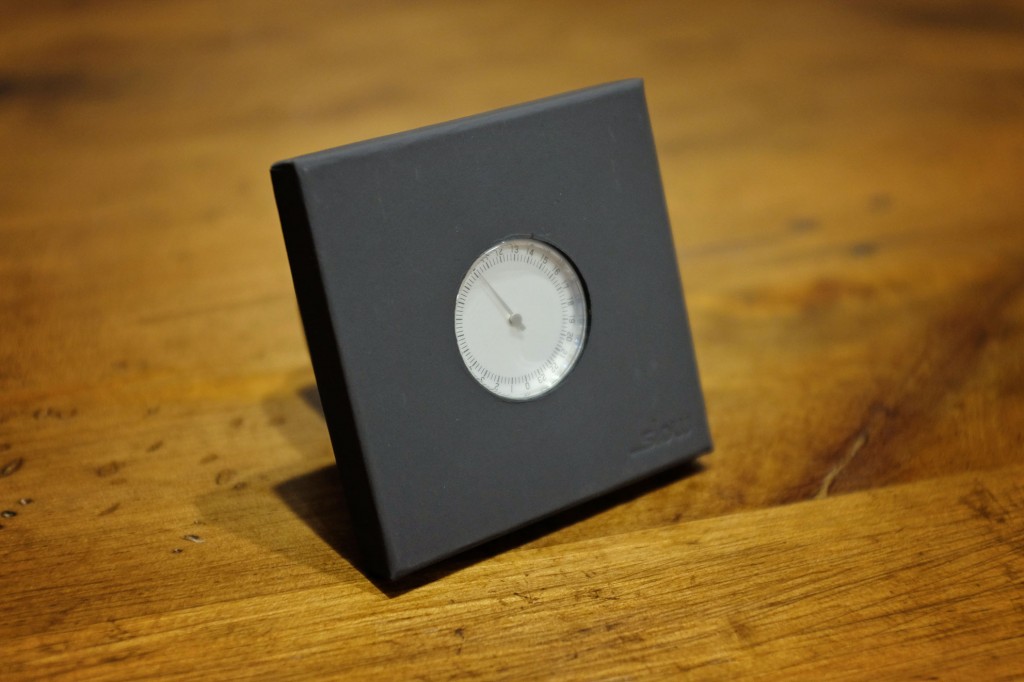 I chose a model that both my husband and I could wear, and of course I went for the more vintage look….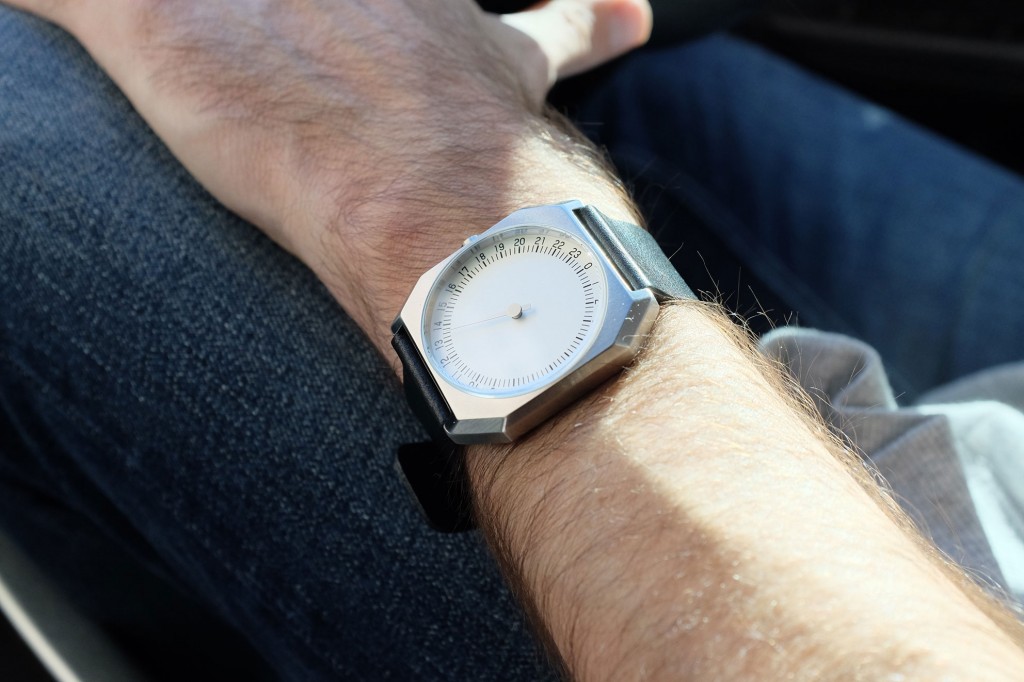 There are 17 different slow Jo watches to choose from, and if you get sick of the band, you can always purchase a different one to change things up!
My husband has had first turn of wearing it, and here are some of the comments he has received….
Oh wow!

How on earth do you tell the time?

Too complicated…

It can't work…

Love it…want one!
It has become somewhat of a conversation starter!
And what is his verdict….he loves it!
He loves it so much that I don't think I am going to be able to get my hands on it…damn…
Slow Jo watches are only available online, and are shipped for free directly from Switzerland.
One will set you back approx AUD $270, however this is a forever watch…it is built to last.
Maybe a perfect present for a watch lover you know, or a loved one who has everything!
Click here to find out more about the slow Jo, and to get one of your very own!
Please note: this is not a sponsored post, although I was able to purchase our slow Jo at a discount. My opinions however, are as always, totally my own!