Wilkins and Kent is a Melbourne-based furniture and homewares store…….I had heard good things about it, so we recently headed into Brunswick to check it out!
Wilkins and Kents started as a furniture shop in 1993, founded by Jeremy Wilkins and Stephen Kent. Their workshop where they make their handmade furniture was, and still is, located behind their Brunswick store.
Over the years the business has grown to include home wares and other product lines, and in 2008, a second store was opened in the Melbourne CBD.
The emphasis is definitely on local  products made by local artists, and if they aren't produced locally, then there needs to be a good and genuine story behind them.
Brendon made us feel welcome, and we quite happily spent about half an hour slowly browsing through the store..there was plenty to look at…it's chockablock full of all sorts of goodies!
There are things for the kitchen….check out that large teapot…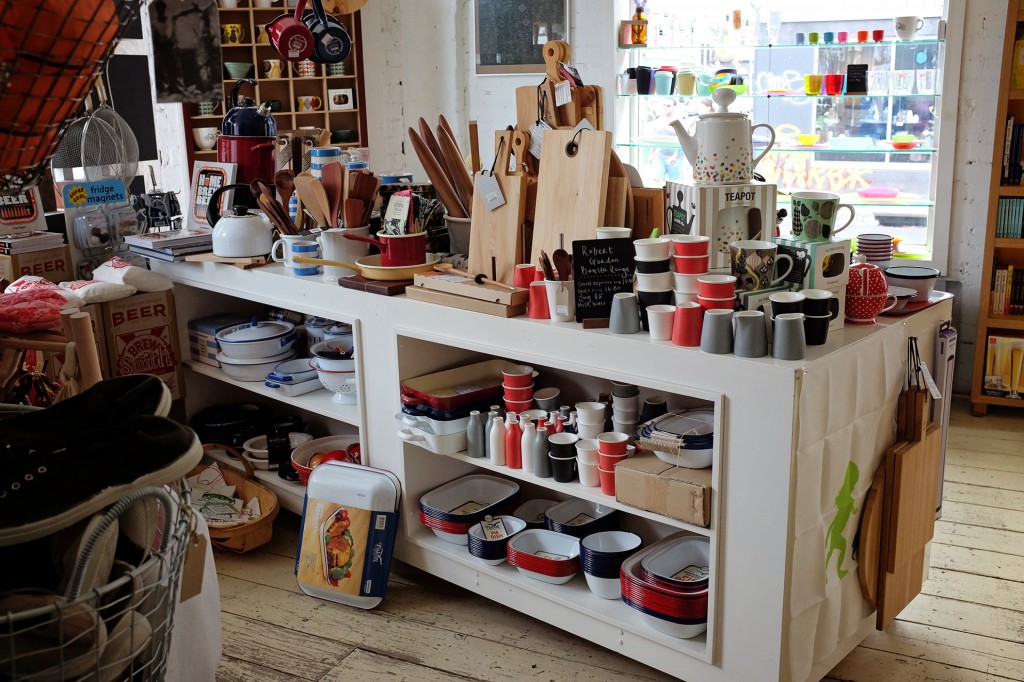 The majority of Wilkins and Kent's furniture is made to order, however there are a few pieces on display….and I love the large world map on the wall!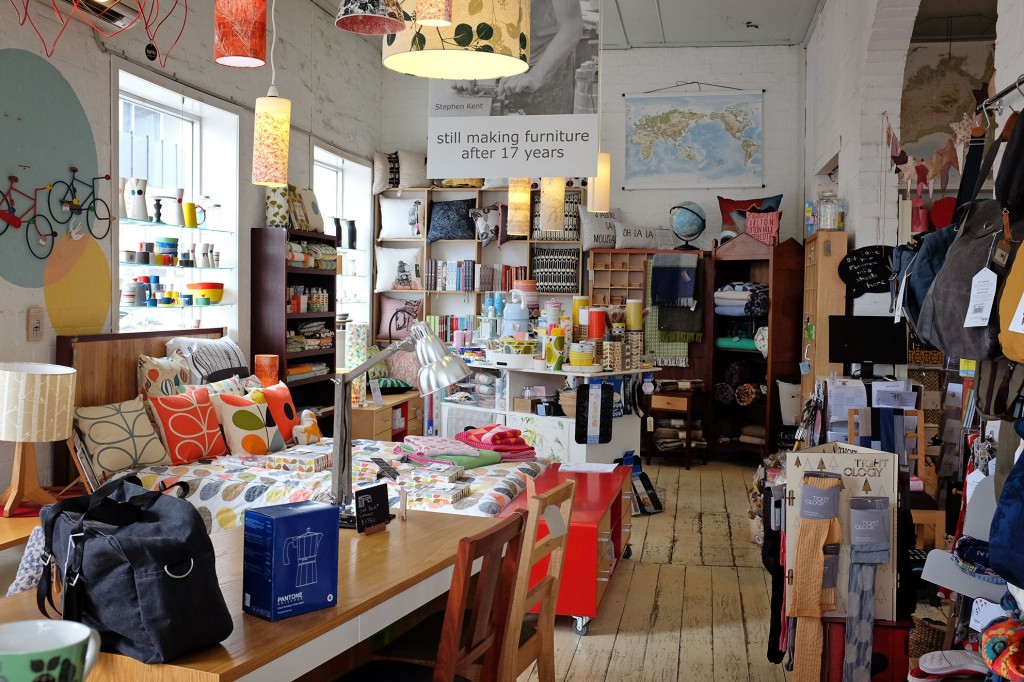 There is some quirky stationary, things for kids….even some garden products!
And some gorgeous satchels…..see the red one hanging on the right…love it…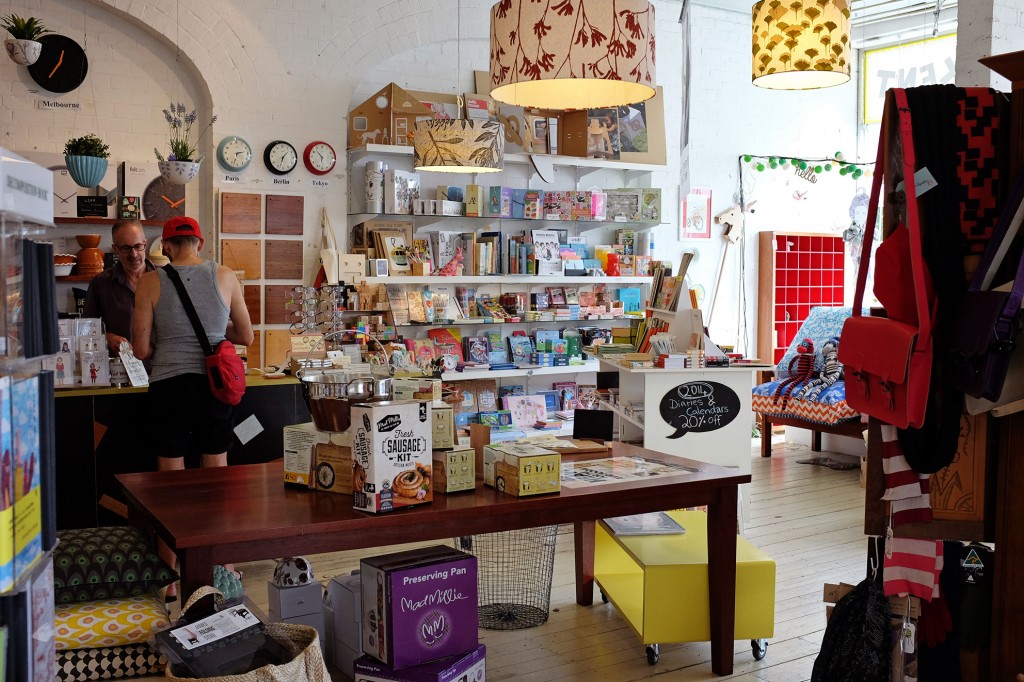 When I finally get my home office set up, I am definitely going to get this lamp….I mean, just look at it…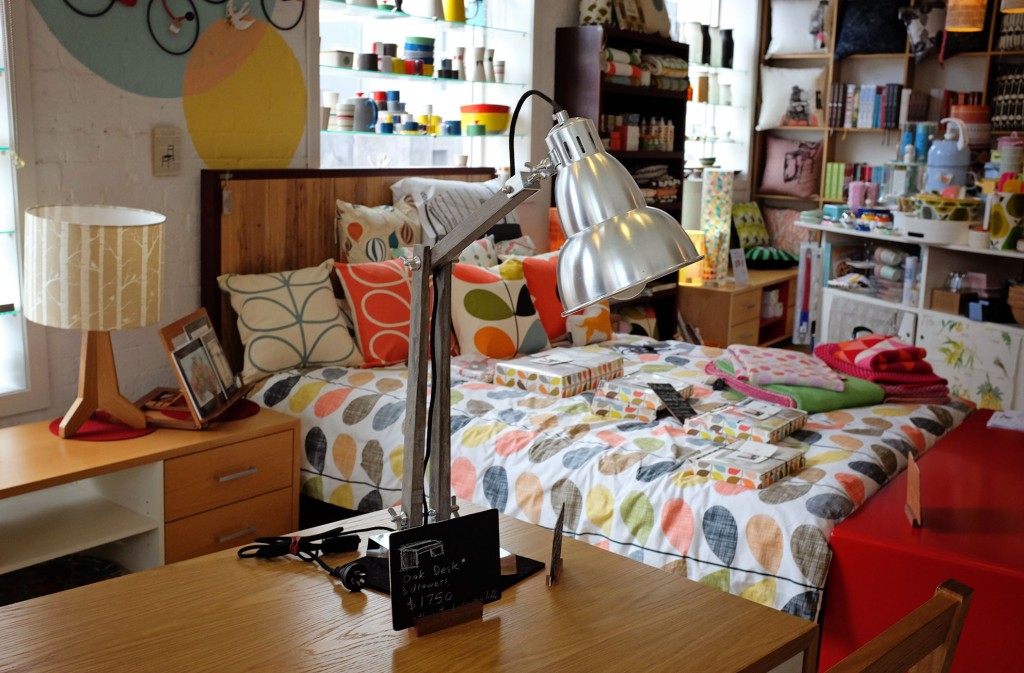 But we did leave with a couple of purchases…a notebook with a camera on the front for me…of course….and my husband who is a keen bike rider found a pretty neat bike repair kit…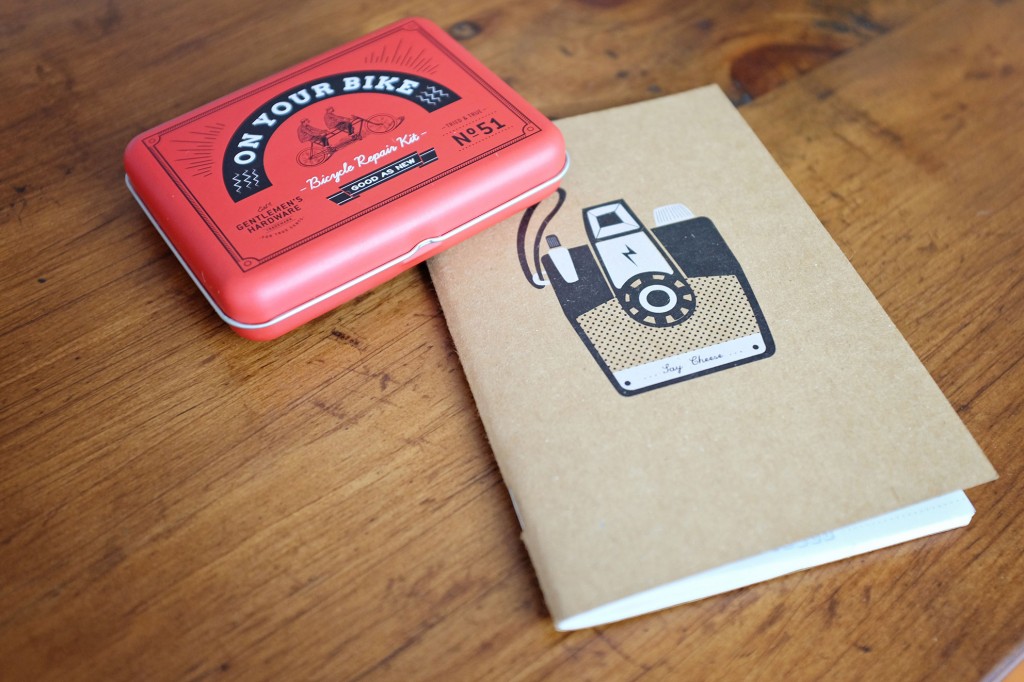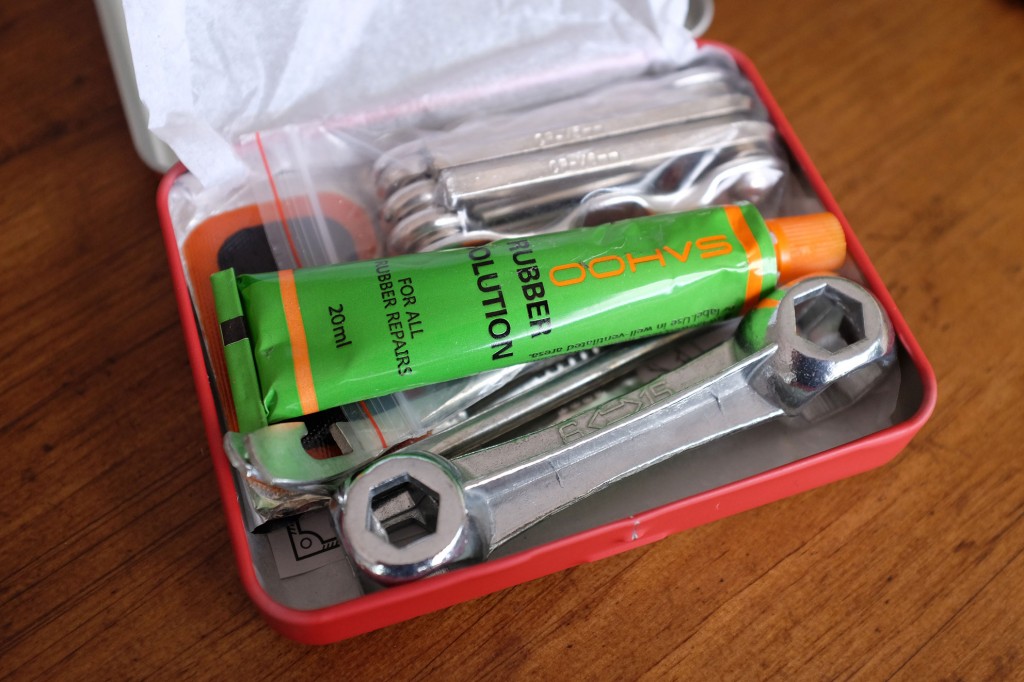 If you plan to make a trip to visit Wilkins and Kent, make sure to allow enough time to fully explore…its not a store to rush in and out of!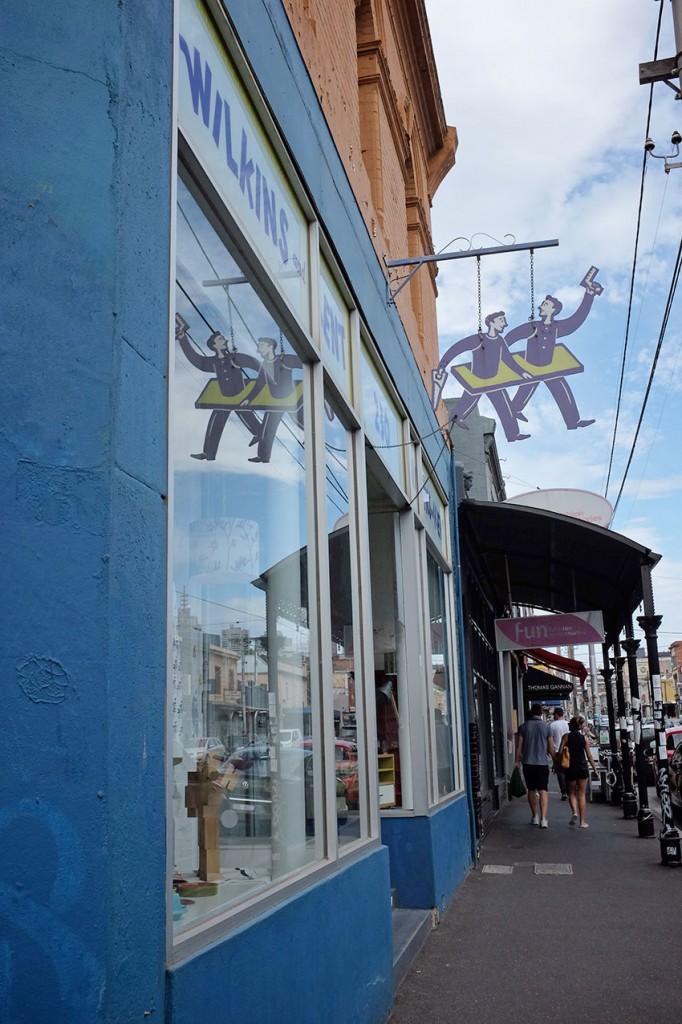 Now I just have to save up for that lamp….and a satchel…
Wilkins and Kent have two locations…we visited  the store at 230 Brunswick St Fitzroy 3065  (corner of St David St) …and there is also a store at 372 Little Bourke St Melbourne 3000 (near Hardware Lane).
Click here to visit the Wilkins and Kent website for more information!