This month has really got away from me, hence I am a little late doing the Taking Stock for April.
I blame being away for the first week and a half of the month…and then landing not one, but two infections when I got back!
I am now back on deck, and working madly through my list of things to do.
However, it is now time to stop, make a cup of tea and take stock…
Making : good progress with my 2015 Project Life album…I am all up to date except for our Sydney trip photos…which reminds me, I need to go buy some more ink and paper.
Drinking : water…lots of water…trying to flush out all the yucky germs.
Reading: a wonderful book about a dog called Ralph…
Wanting: a raincoat…a stylish, preferably vintage one!
Looking: forward to seeing the New Zealand Dance Company's performance of Rotunda…my husband is playing in the brass band that is featured.
Wishing: I didn't have food allergies…it makes it so difficult when travelling as I have to be so careful, otherwise a holiday will be quickly ruined.
Enjoying: coming home, putting on the pjs and curling up with the furkids to keep warm, while reading a good book or browsing on my ipad.
Liking: the raw vegan caramel slices from a local organic shop…actually, it is probably more then just liking….I am addicted!
Waiting: to see if a strong wind will come like it did last year, and blow all the leaves from our big elm tree down the street…then we don't have to sweep them up…that is unless we have another hail storm which will shred them all…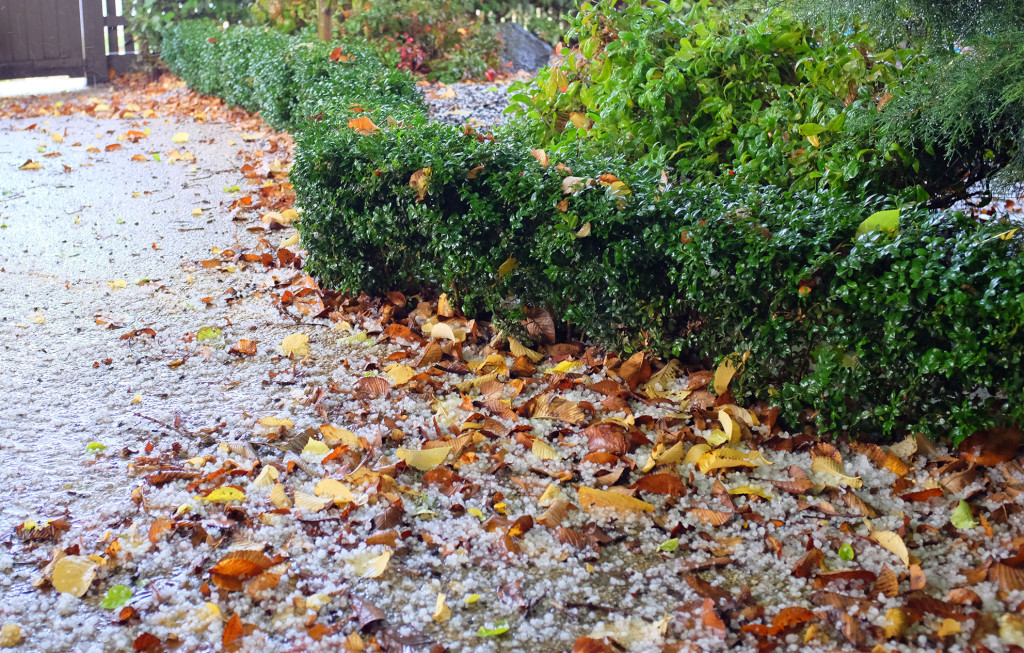 Wondering: what shoes to wear with vintage navy blue, woolen cullottes…I am rather stumped!
Loving: styling my vintage wardrobe for a new season…although have I mentioned how much I prefer the warmer months…
Considering: getting a clothes steamer…especially for my more delicate vintage outfits
Buying: on a very strict budget…after my shopping spree on our recent trip to Sydney, I need to be good for a couple of months.
Watching: Miss Marple episodes…I used to only watch Poirot but have just about seen all the episodes…now discovering that I love Miss Marple too.
Hoping: that the possum man can finally get rid of our furry roof tenants!
Marvelling: at the strength of Mother Nature…NSW has been under siege for a couple of days now, yet we have had sunny, calm weather here.
Cringing: about all the bad things happening in the news…and even scarier, the potential bad things that have been stopped.
Needing: a big warm puffer jacket…then I will be ready to face winter!
Smelling: the yummy stew my husband is cooking for dinner!
Wearing: more and more layers of clothing as the weather gets colder.
Admiring: people who have endless energy…I need some…please send some my way.
Sorting: through my old winter clothes, and discovering many are now way too big for me…a good problem to have, however I am hoping I can get some of them taken in as I only bought them last year!
Getting: better with my styling choices…I am still not used to getting compliments though…never really happened until I discovered vintage fashion!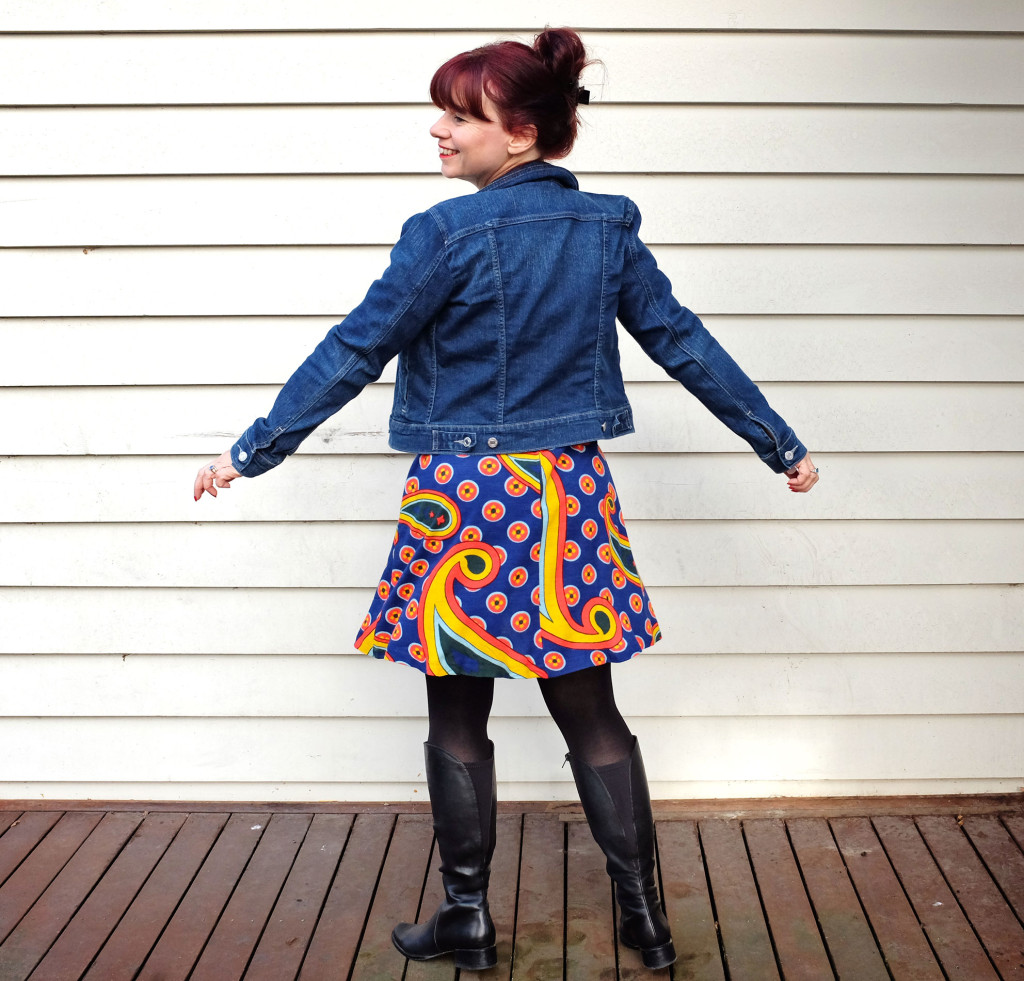 Bookmarking: new theme ideas for this blog…I feel a change coming on!
Coveting: A dress coat like what we saw at The Vintage Drawer…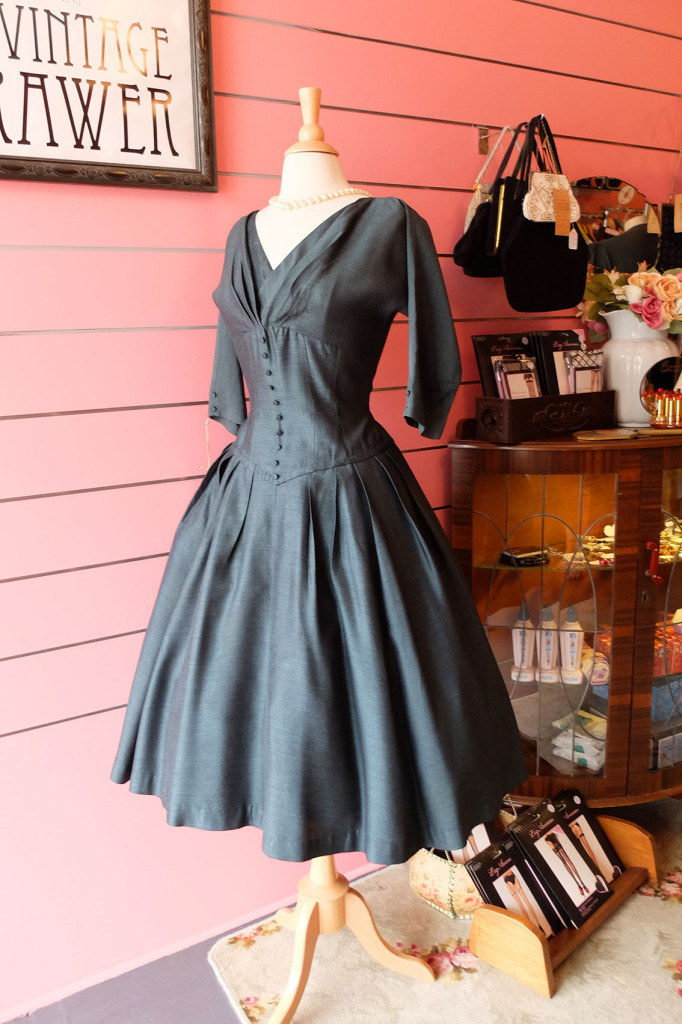 Disliking: hearing of yet another life lost to damn cancer…just so, so sad…
Opening: a parcel from Curlypops…all will be revealed soon…
Feeling: much better then I was this time last week!
Hearing: much clearer now after my blocked ear saga…get your ears checked people…it does make such a difference!