A milestone has been reached…this is the 50th edition of What I Wore…which means about 350 images!
I can assure you that it isn't 350 different outfits…my wardrobe would explode if I had that many!
Instead, there are some that are on regularly rotation.
Some even get worn across the seasons, thanks to the magic of layering!
So without further ado, this is What I Wore for the 50th week…
What I Wore…Monday 16th May – Sunday 22nd May
Started the week by channeling my inner rock chick!
Wore a short skirt found at a Salvos store, with a leather jacket, leggings and heels…plus you may also notice my accessory of the moment…a Rollei 35s film camera.
And this was the most popular outfit for the week over on Instagram…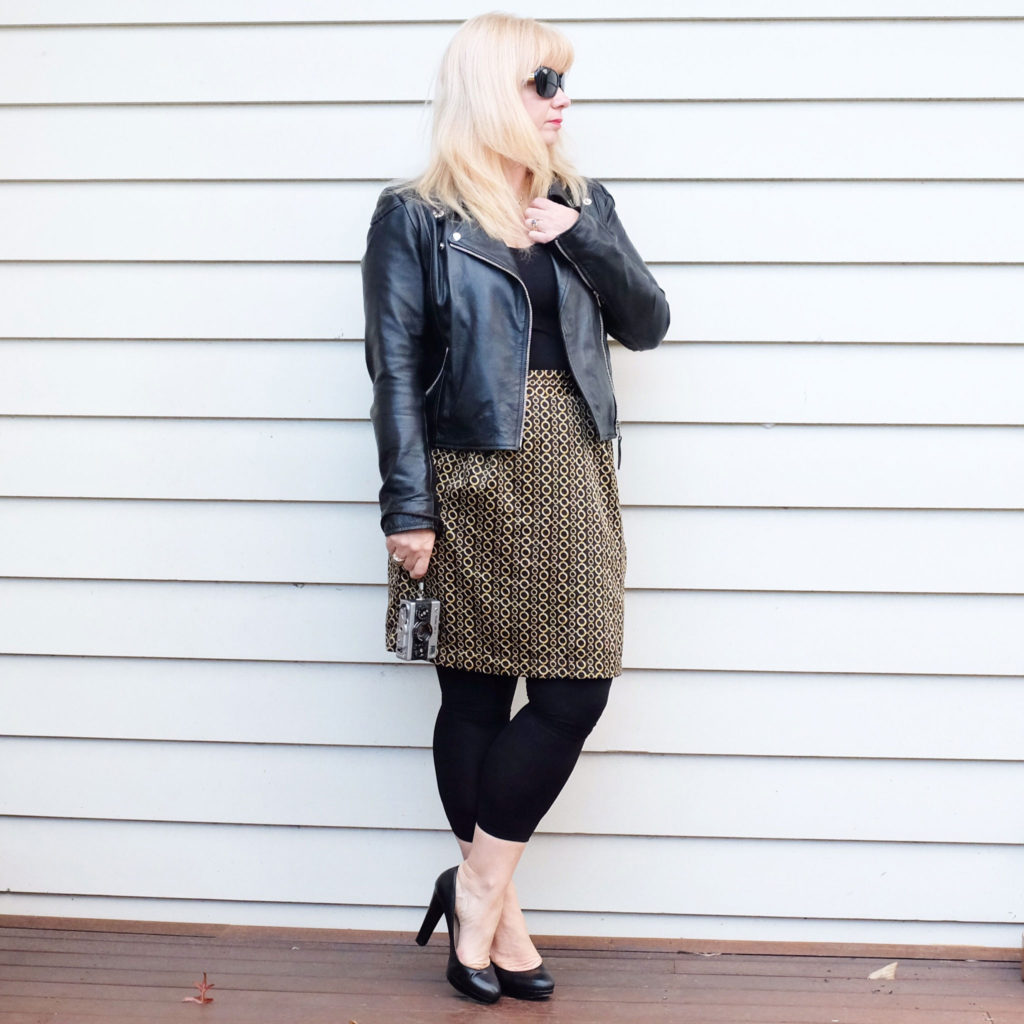 Tuesday was definitely a tights and boots kind of day…add a Mahashe tunic and a leather jacket for the perfect Autumn outfit…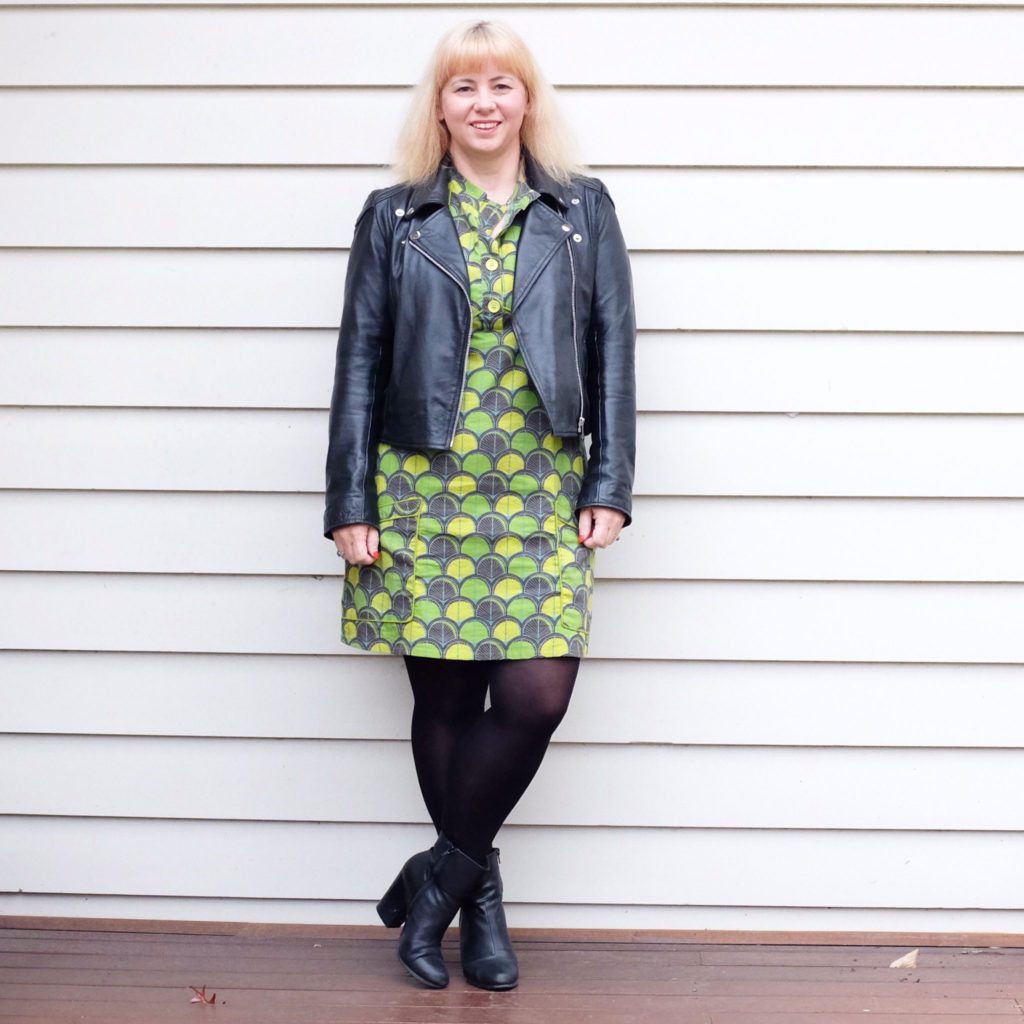 Wednesday was a day of errands and lots of work to be done.
Wore Rockmans jeans with a striped top and black cardigan…and decided to try something different with my hair…going for a Parisian kind of vibe…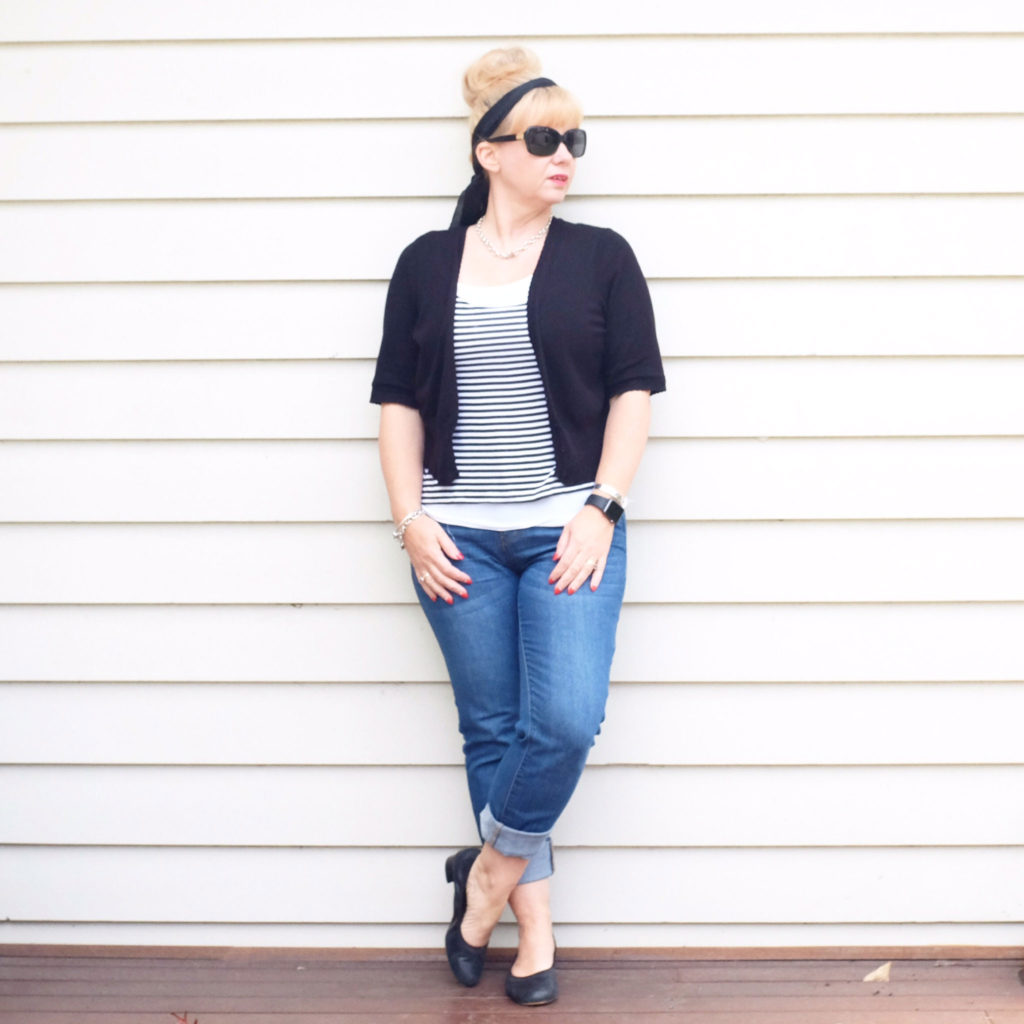 Thursday, I decided to go all vintage…both the dress and shawl were found at Geelong Vintage Market with an op shop find black belt…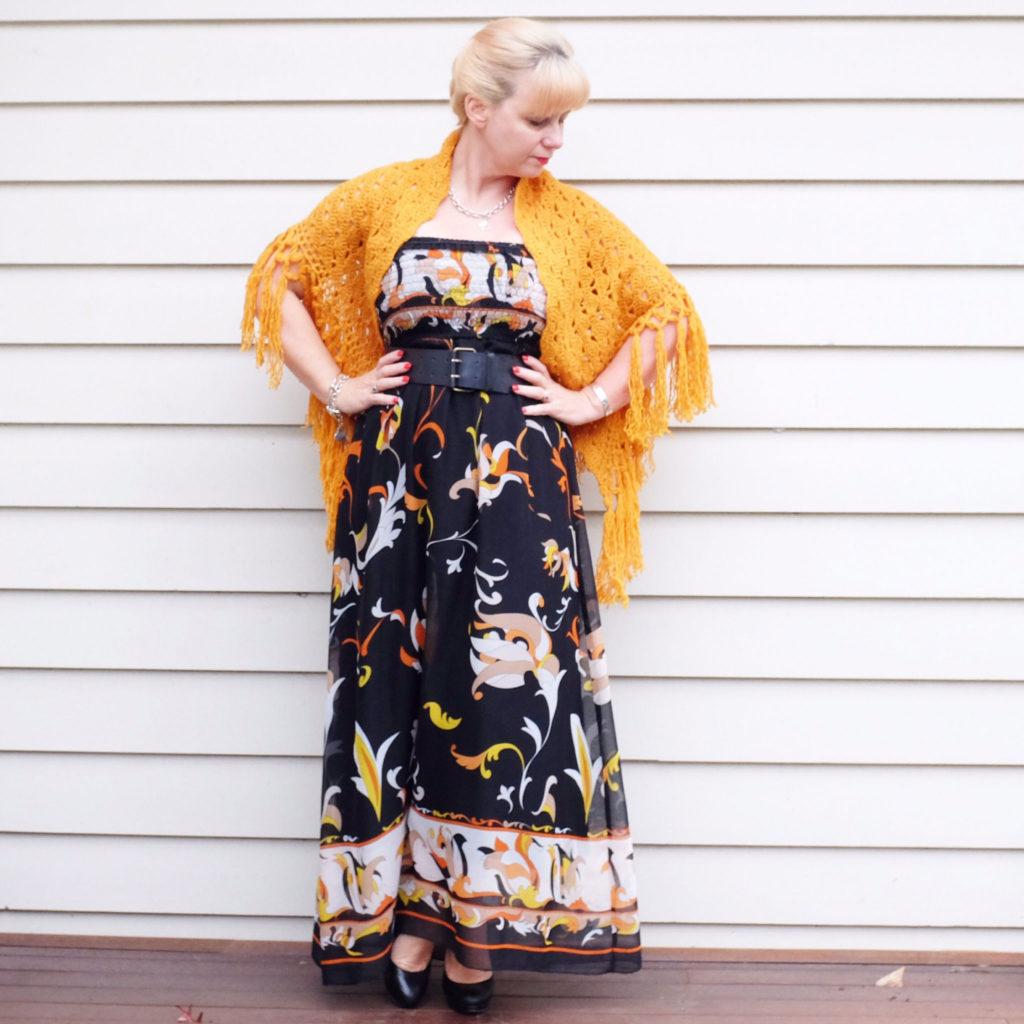 Friday was a casual day…wore Rockmans jeans with a white t-shirt and yellow Sportsgirl jumper found at a local op shop.
Added some bling with silver kicks from Ted Baker…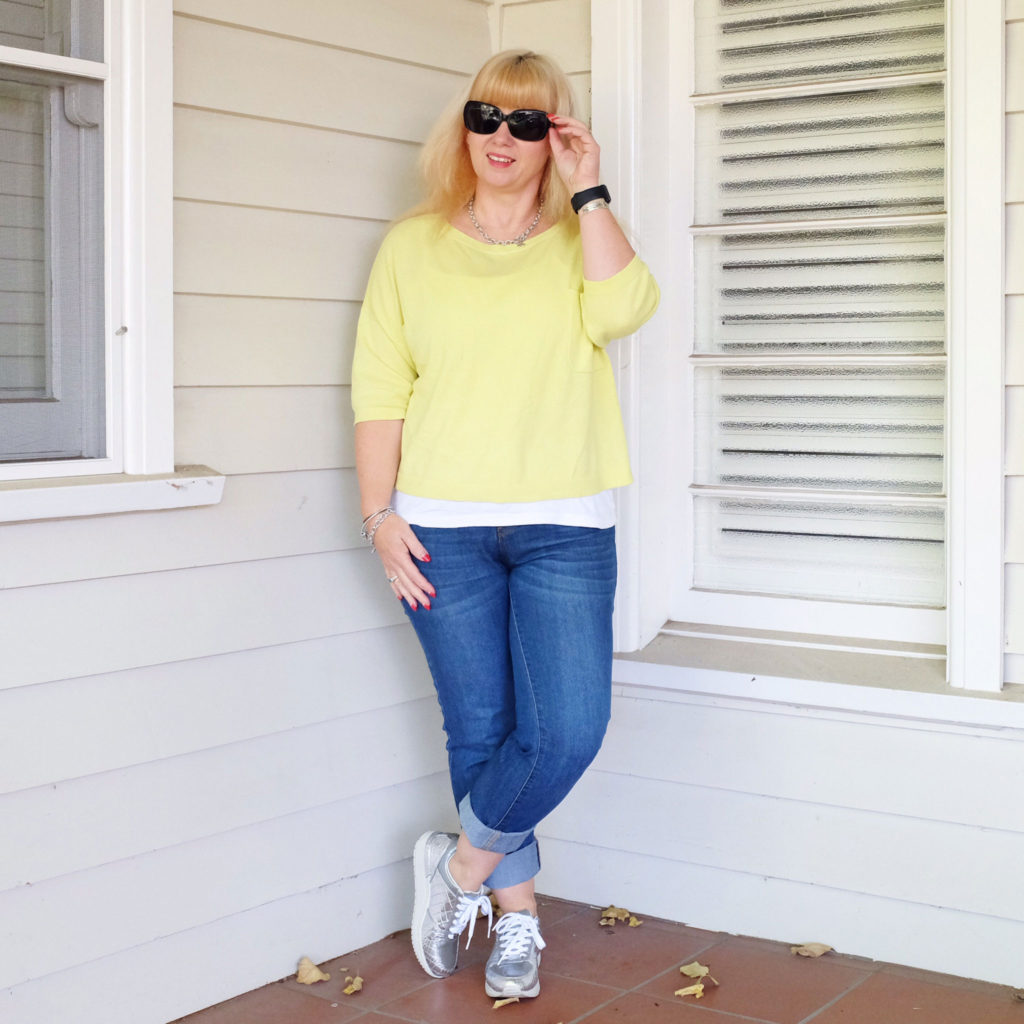 Saturday was full of sunshine and fresh air…just perfect!
Wore Rockmans jeans with an op shop find t-shirt and a zip up vest…wore those silver kicks again…loving that silver….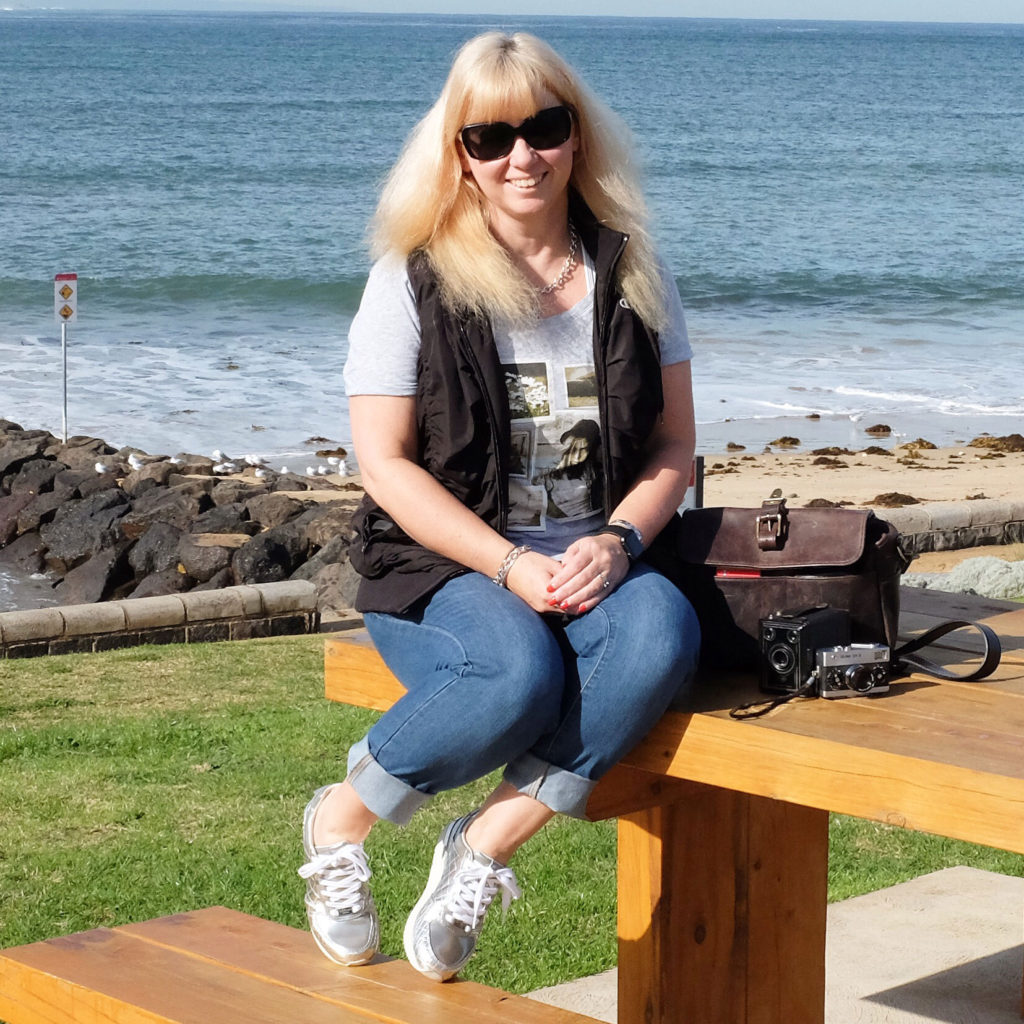 Sunday started with a gorgeous sunrise which led into a lovely warm day…warm enough to wear a vintage romper with a yellow t-shirt and black belt…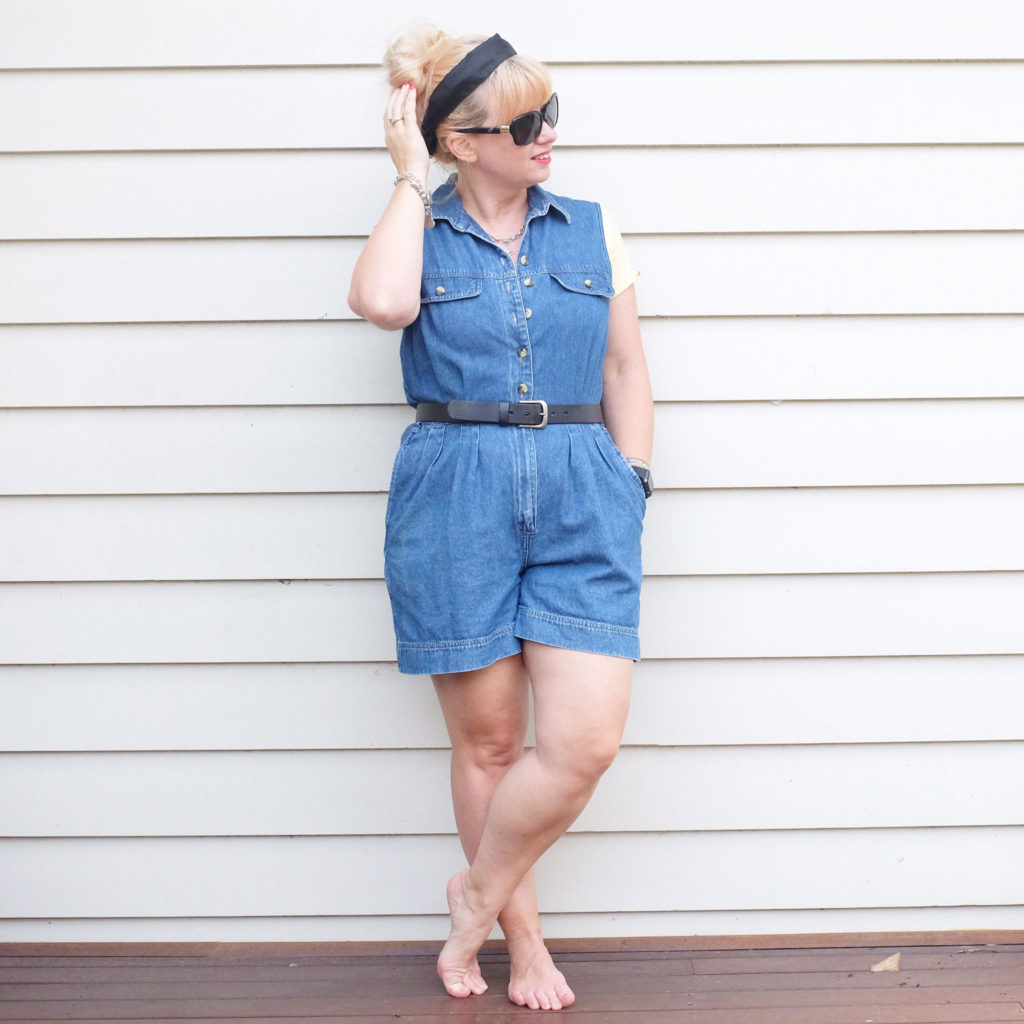 Please note: none of my outfits are sponsored or gifted unless specified.
What was your favourite outfit of this edition of What I Wore? Share in the comments below as I would love to know!