This edition of What I Wore sees the end of November, and the beginning of the silly season in force!
It also brought some warmer weather, which meant the first appearance of a bathing suit…vintage, of course!
What I Wore…Monday 30th November – Sunday 6th December 2015
The week started with a warm, sunny day…so I brightened up Monday even more by wearing a colourful summer dress I have had for years with a black bolero, belt and heels…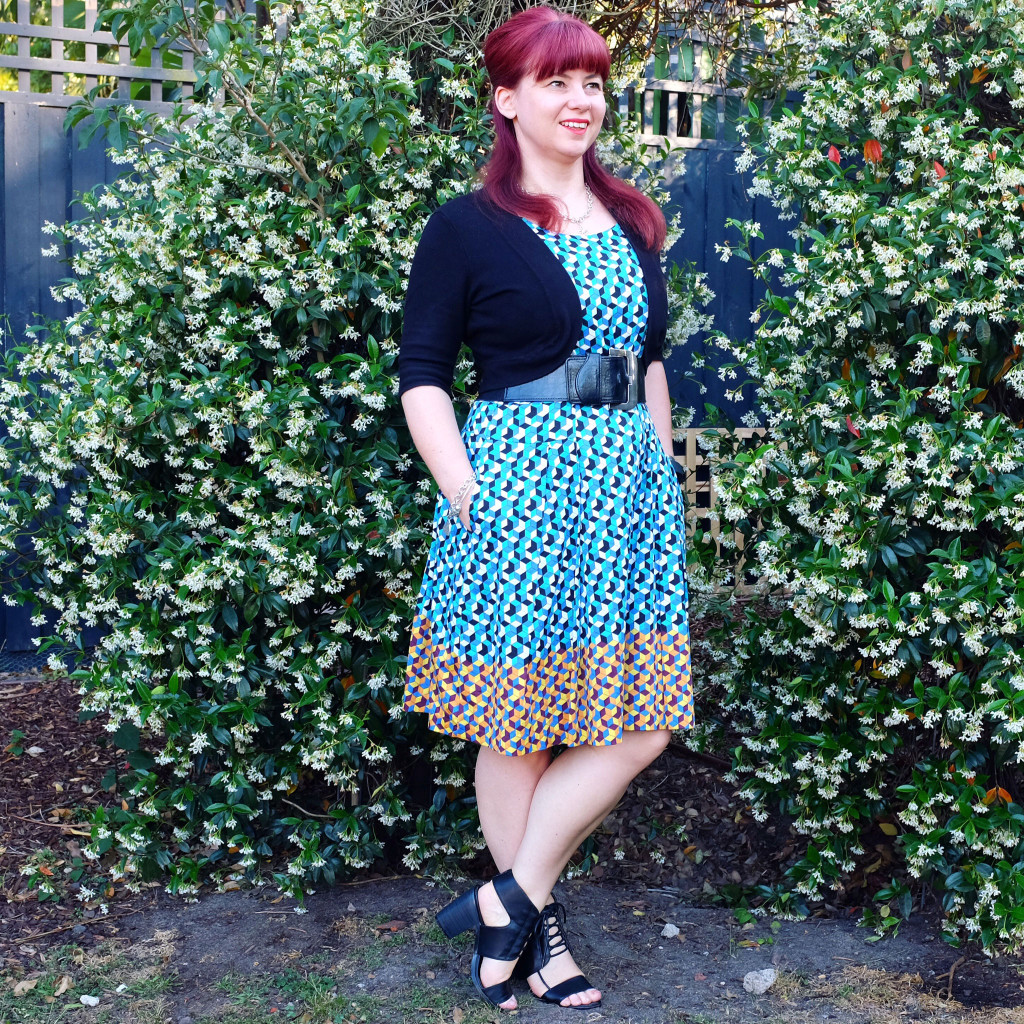 Tuesday was the start of December, and I joined in the #summerstylefile challenge over on Instagram, which meant there was a outfit prompt for each day.
The first one was stripes, so I put my own quirky take on it and wore this fabulous vintage dress…with an op shop belt, bolero and heels!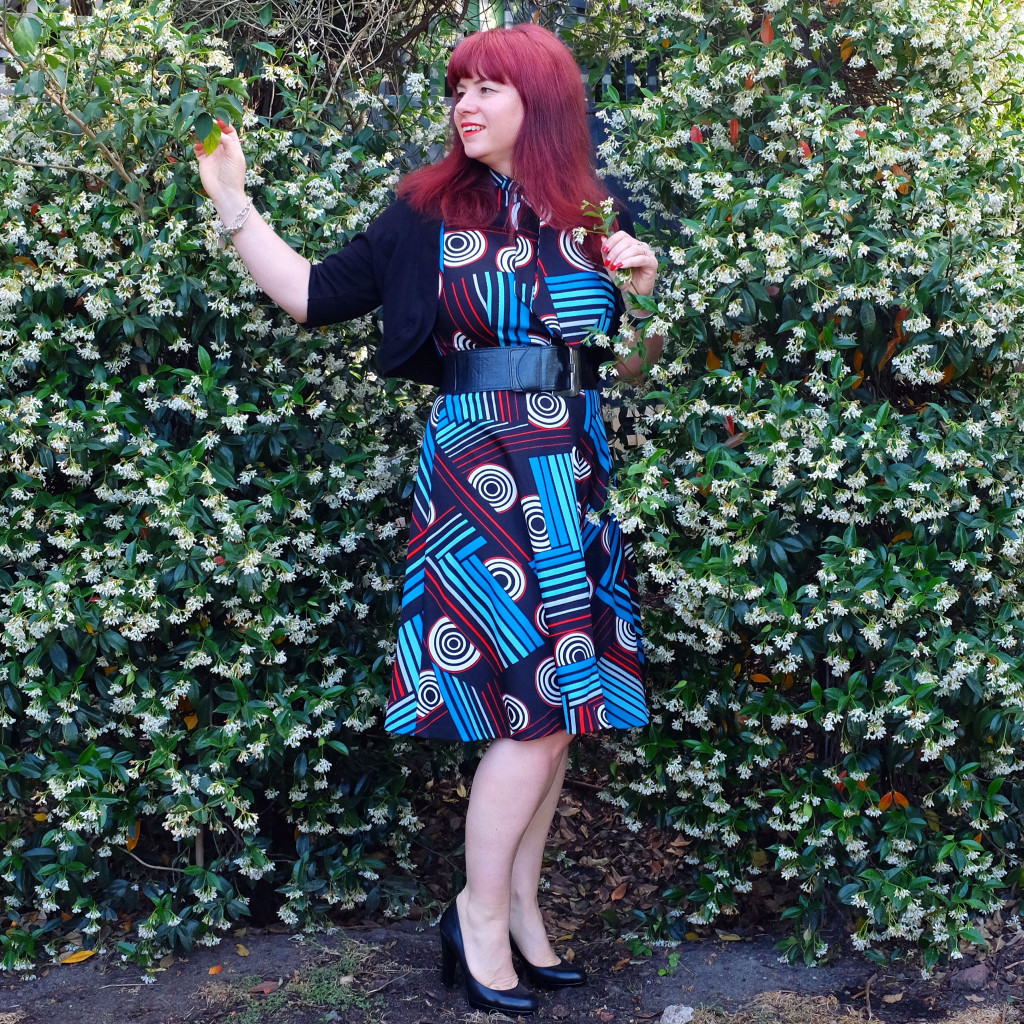 Wednesday was about the maxi, and that's one style my vintage wardrobe is full of…picked this 1970s version as I love the colours and the full skirt…and not surprisingly, this was the most liked outfit over on Instagram for the week!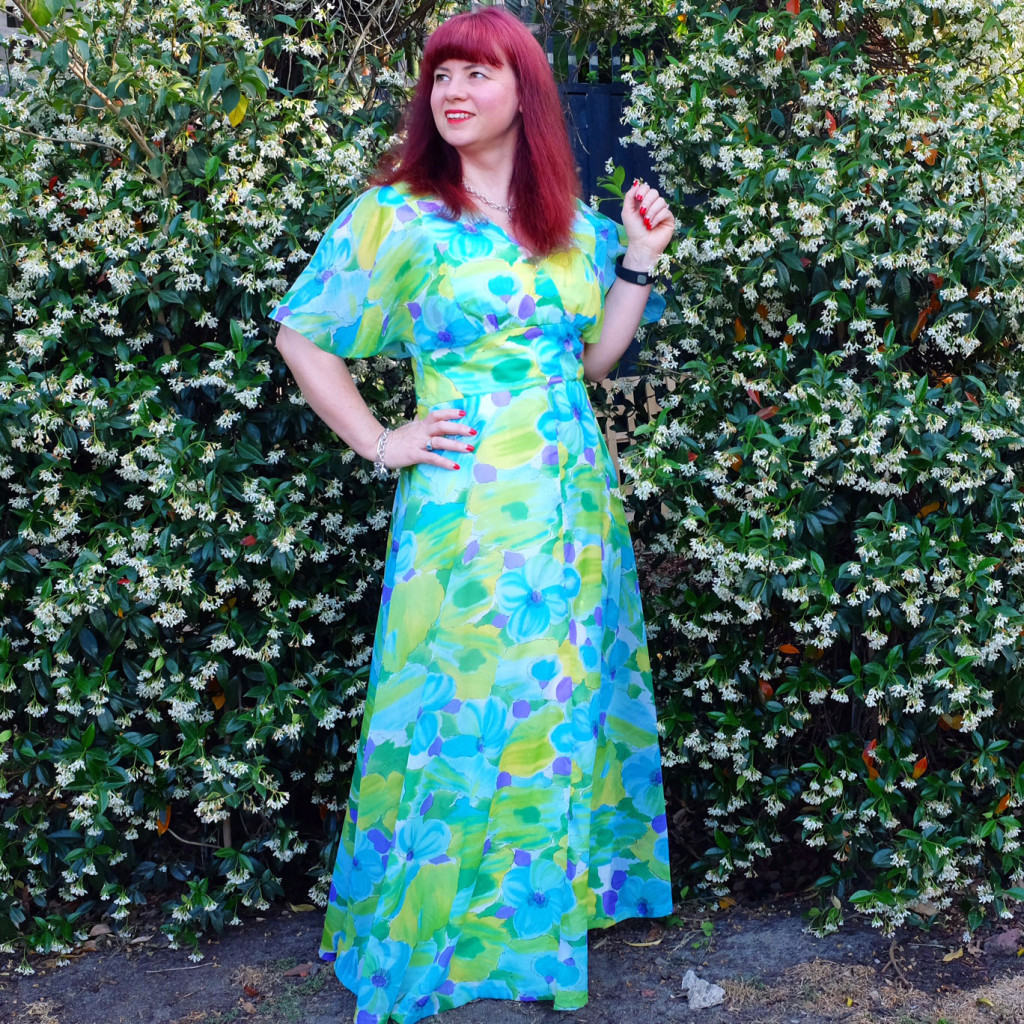 Thursday was the slogan t-shirt, so couldn't resist wearing one of the Christmas t-shirts I wrote about a few weeks ago….and added a vintage pleated skirt and heels!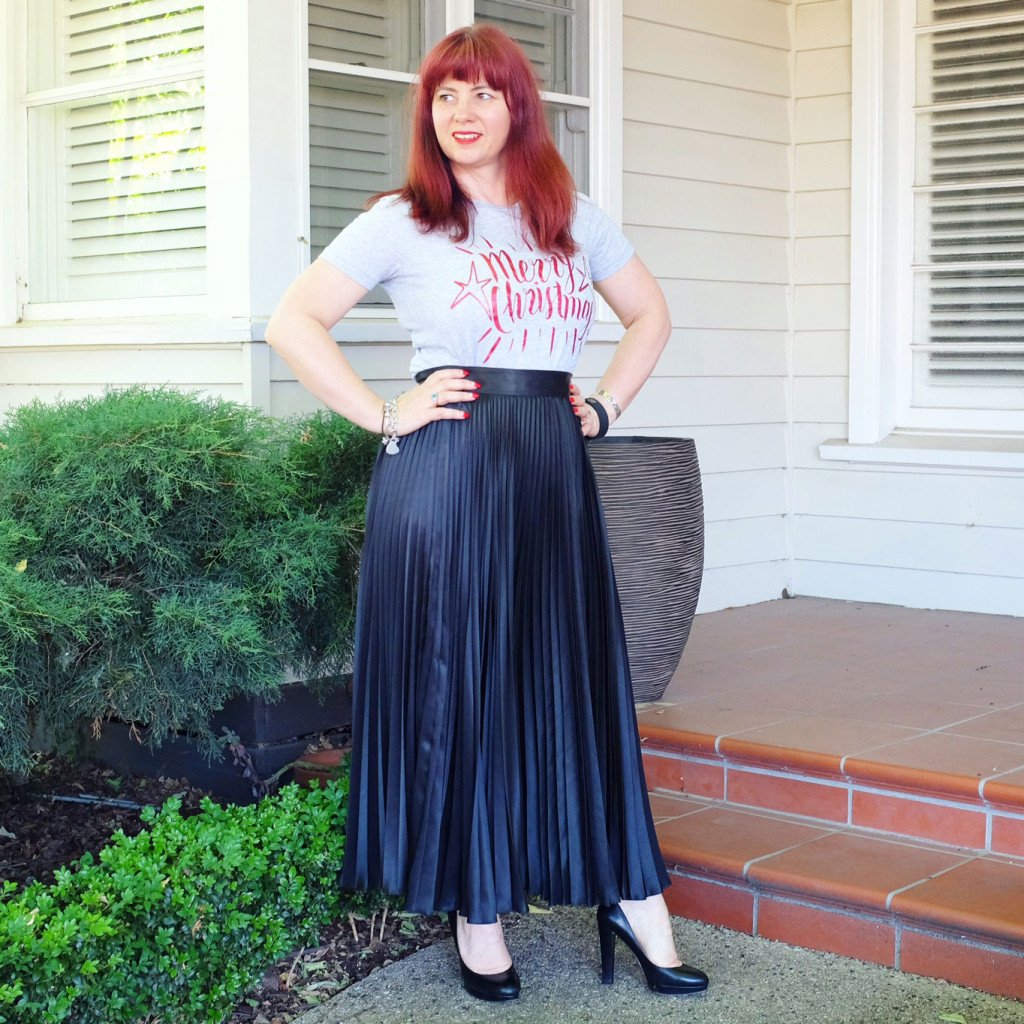 Friday was a little tricky as it was sparkle and shine…I don't have anything with sequins etc so went with silver heels and belt…and a gorgeous green dress I found at a local op shop.
Not real sure about that short length on me though…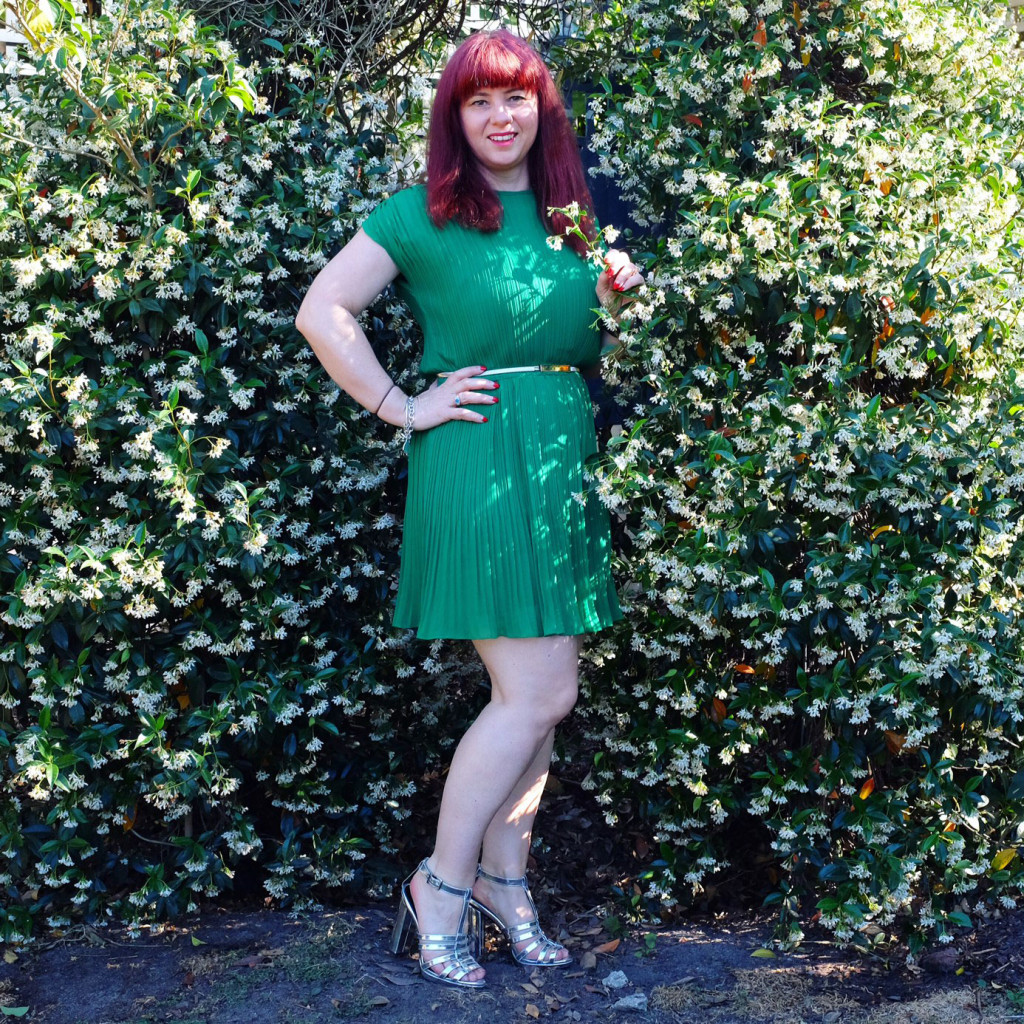 Saturday's prompt was short…so I went with a short skirt from one of my favourite Melbourne labels, Grandma Funk…a surprise find at a local op shop…and as an extra bonus, it even has pockets!
Added a white t-shirt, denim waistcoat and my cute little yellow terrier brooch made in Melbourne by The Moby Duck…shoes optional…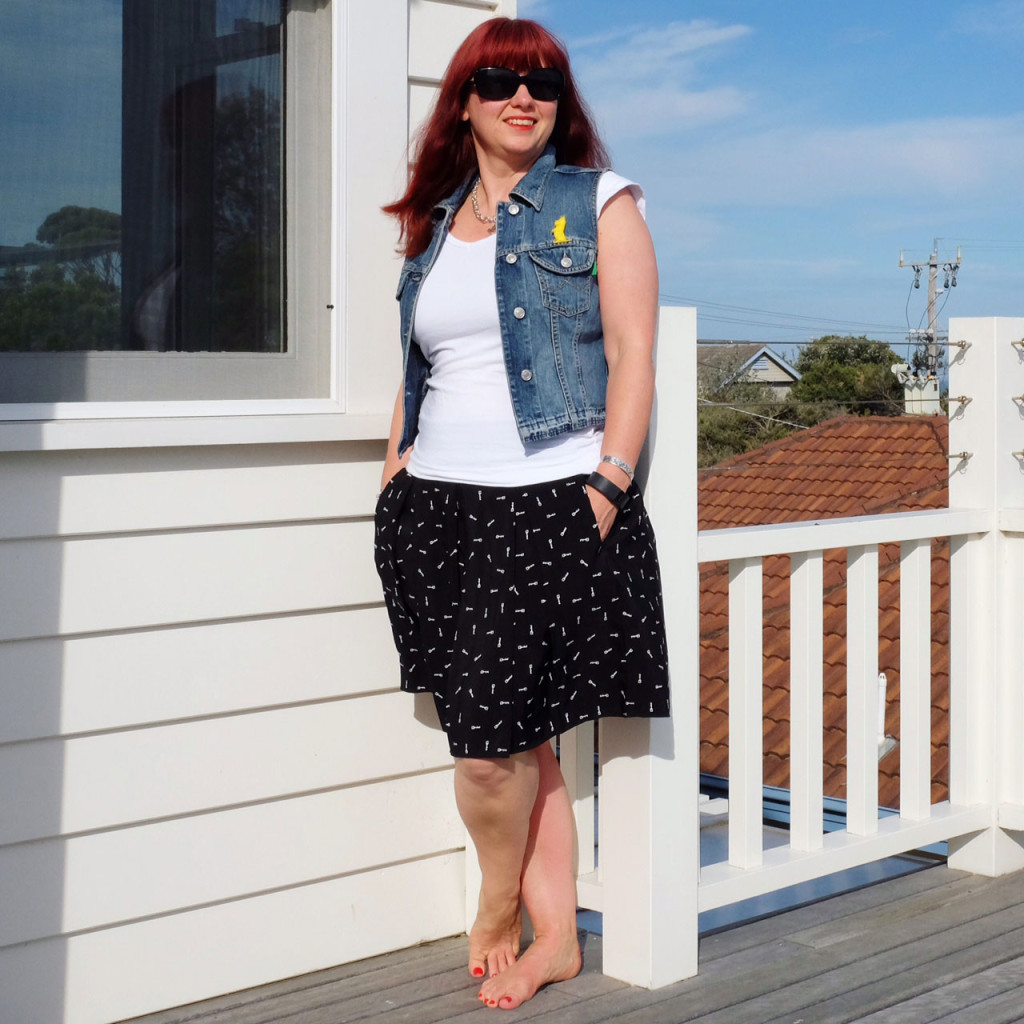 Sunday was about hats…and I wore a vintage inspired black sunhat from Princess Highway….and a gorgeous vintage bathing suit!
Never thought I would be posting a picture of me in bathers, especially as I am not feeling trim and terrific at the moment…but this bathing suit is just so amazing…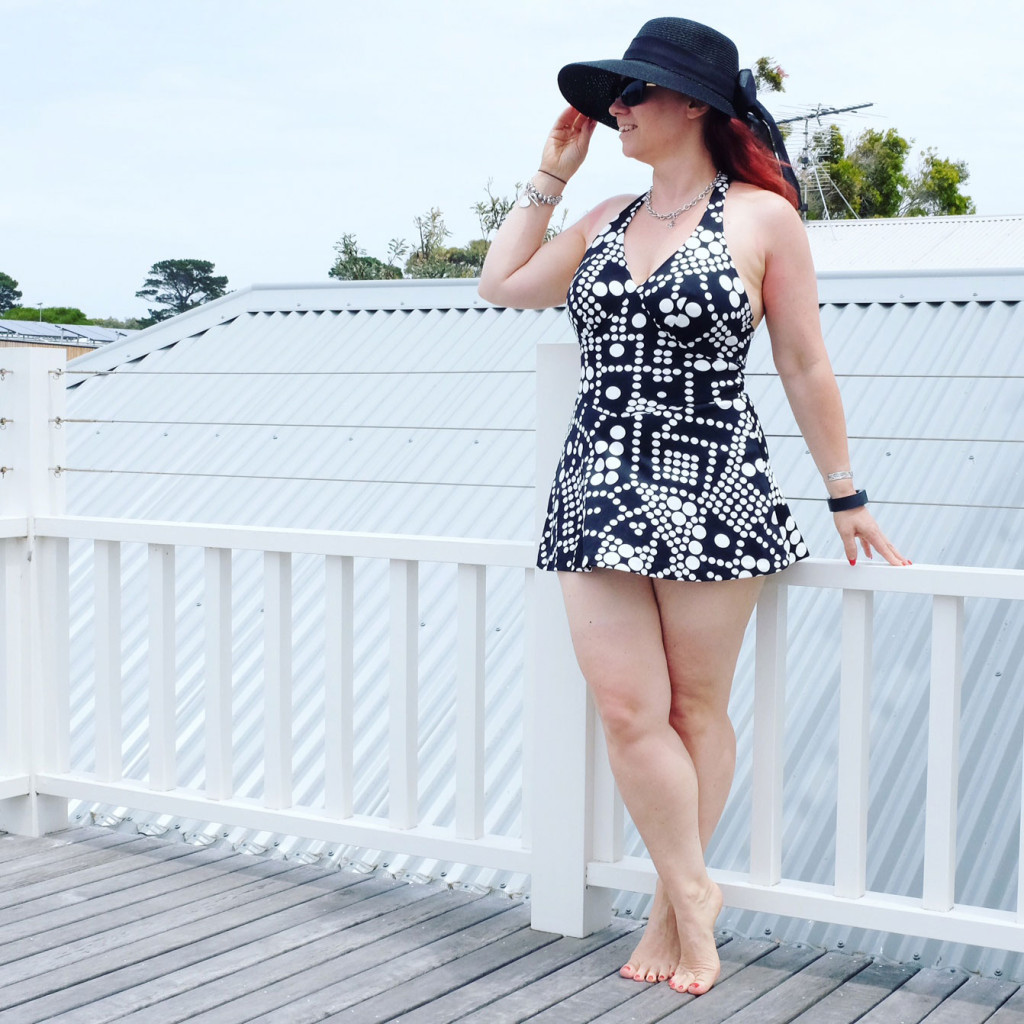 Please note: none of my outfits are sponsored or gifted.
What was your favourite outfit of this edition of What I Wore? Share in the comments below as I would love to know!