For last week's My Friday Five, I shared my new collection of Christmas headbands…today, I am continuing the silliness with five Christmas t-shirts.
And I have to tell you..it isn't easy to find Christmas t-shirts that are not too novelty, and that are actually designed for the female shape!
I looked everywhere, and finally found some at Target (Australia) of all places…in fact, they have a whole range of Christmas tops.
And before I continue, please note that this post is in no way sponsored by Target!
So here are the five that I selected out of their range…
Team Santa
This t-shirt is from the Dannii Minogue Petites range…I have to say the material is very thin and the length is a bit long for being petite, but I do like the slogan!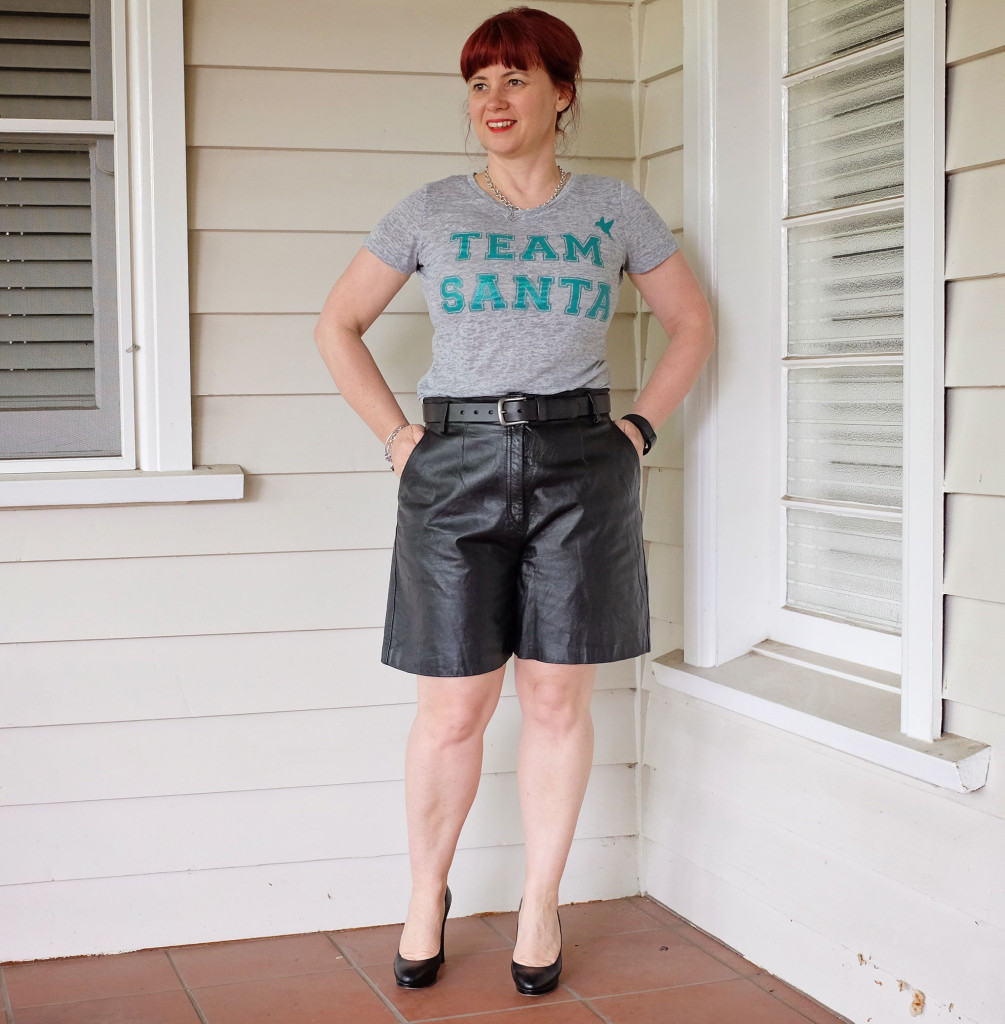 I am wearing a size 8 – $20
Hummingbird Christmas
This is another release from the Dannii Minogue Petites range…similar to the Team Santa, the material is very thin so I would recommend wearing a singlet underneath.
However, I do like this design…it is a very subtle Christmas design but still adds a little sparkle to the outfit!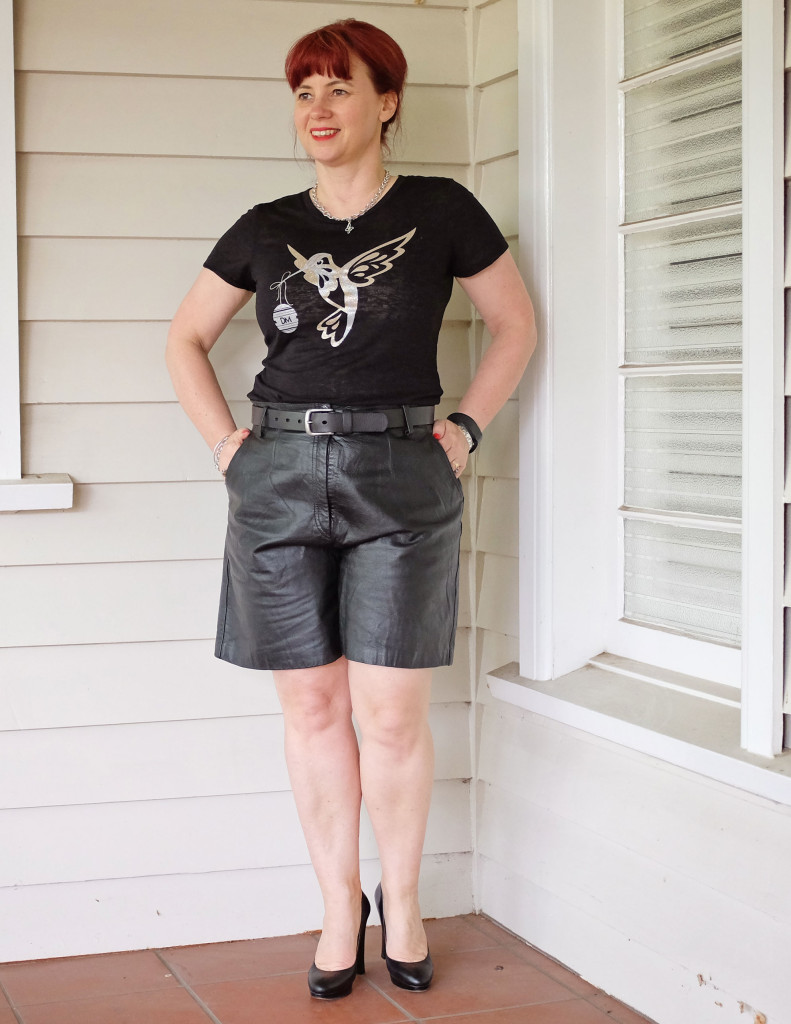 I am wearing a size 8 – $20
Merry Christmas
This is probably my favourite one out of the five and the one I would wear the most…made from soft cotton with "Merry Christmas" written in red…simple yet effective!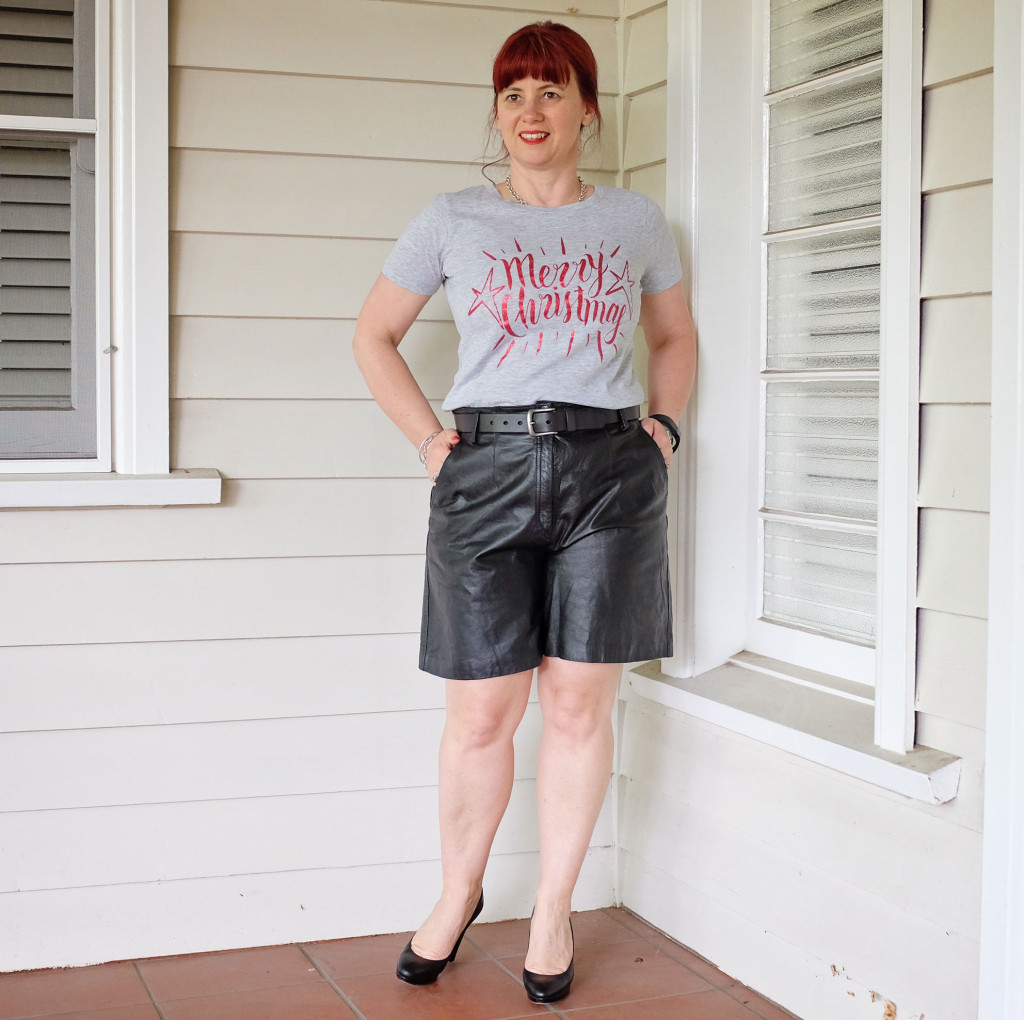 I am wearing a size 8 – $15
Christmas Bauble
This t-shirt is same grey to the one above, but with a Christmas bauble design, complete with a touch of glitter…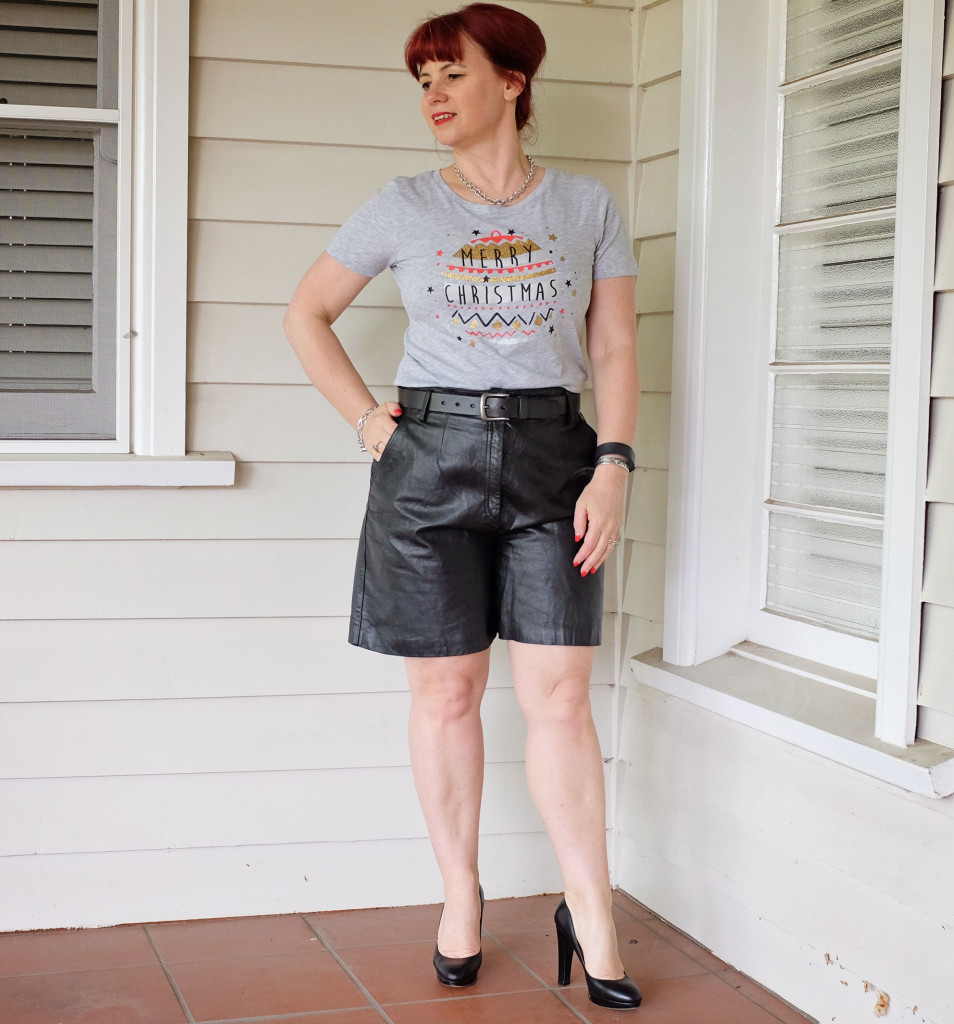 I am wearing a size 8 – $15
Scratch and Sniff Christmas
Now, you may laugh at this one, but this t-shirt is actually from the kids range!
It has a Christmas inspired print on front with glitter detail which is actually clever scratch and sniff design…even comes complete with a bonus bracelet!
The bonus with the kids t-shirts is they are a shorter length and fit me perfectly!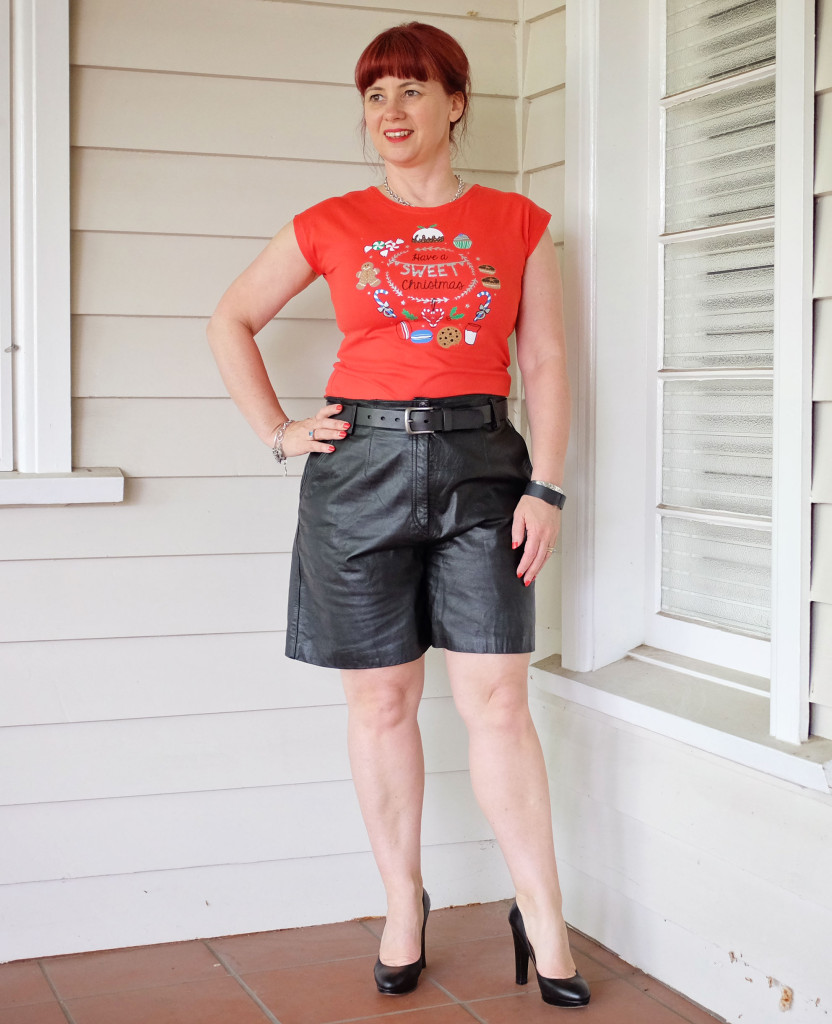 I am wearing a size 12 (children size) – $15
And there you have it…five wearable Christmas t-shirts with not a kitsch design in sight!
Stay tuned for next week's My Friday Five…who knows what I will come up with next…
Click here for more info and where to buy!
Which is your favourite of the five t-shirts? Would you wear a kid's sized t-shirt?

Can you recommend anywhere else I might find Christmas T-shirts?
Please note: this is not a sponsored post! My opinions are, as always, totally my own!