The first week of Spring showed some promise, making me crave warm days full of sunshine…and maybe a storm or two.
But the cold weather hasn't finished with us yet!
A few days ago, I wrote about how I have put on a few kilos, and how it is worrying me because it usually means something isn't right.
Now this weight gain is playing havoc with my wardrobe choices…many of my beloved vintage outfits are a little tight.
I have upcoming appointments with my various specialists to see if we can get to the bottom of why my weight has changed…and fingers crossed, it will go back to where it should be, and remain there!
In the meantime, I am having to be a little more creative with my outfit choices…luckily, I can still find outfits that still fit me.
What I Wore…Monday 31st August – Sunday 6th September 2015
Monday needed something different, so decided to wear this Arthur Galan long tunic that I bought on sale a month or so ago…not normally what I would usually wear as I am short and curvy, but I just love the flow & design of it.
I thought of adding a belt to add shape but that just ruined how the fabric draped.
Added a black pencil skirt &  Spendless over the knee boots…and had a wonderful day, full of compliments!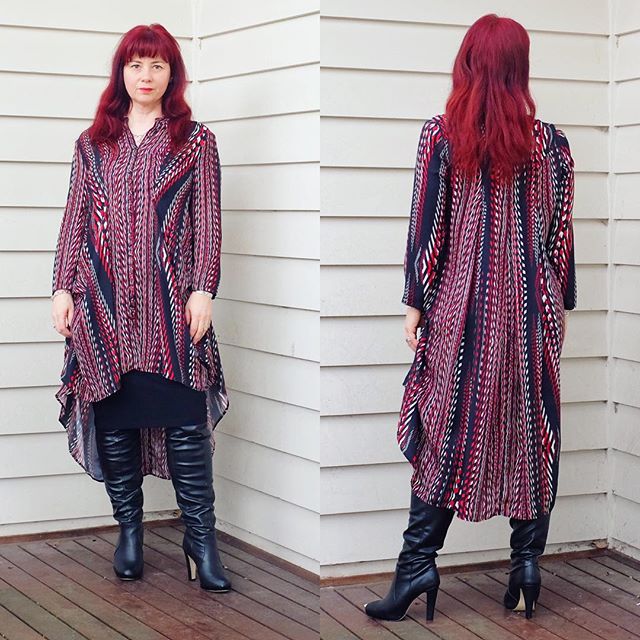 The first day of spring called for some bright colour…even if it was only 5C when I took this image!
Wore my new Mister Zimi kimono (currently on sale) with a black t-shirt, Katies jeans and Target heels…bring on the sunshine!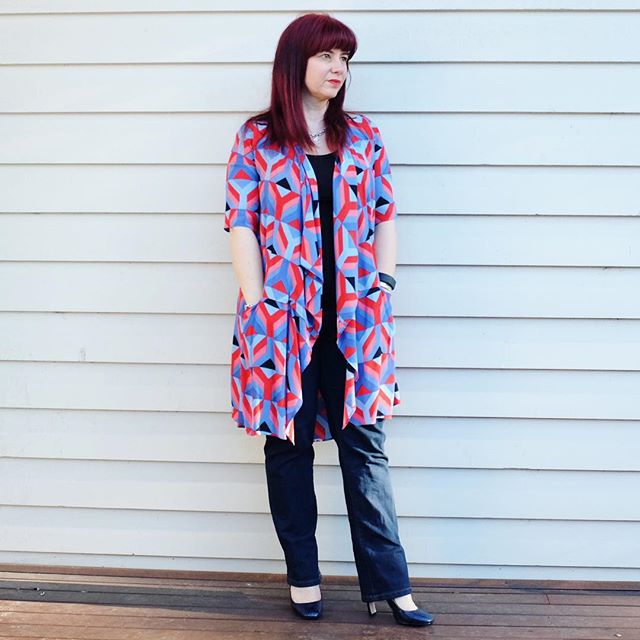 On Wednesday, I dug out one of my favourite vintage dresses to celebrate the arrival of spring, and added my orange op shop find heels for added colour.
My little supervisor was also on duty…and I think she may be the reason this image was the most liked over on Instagram this week!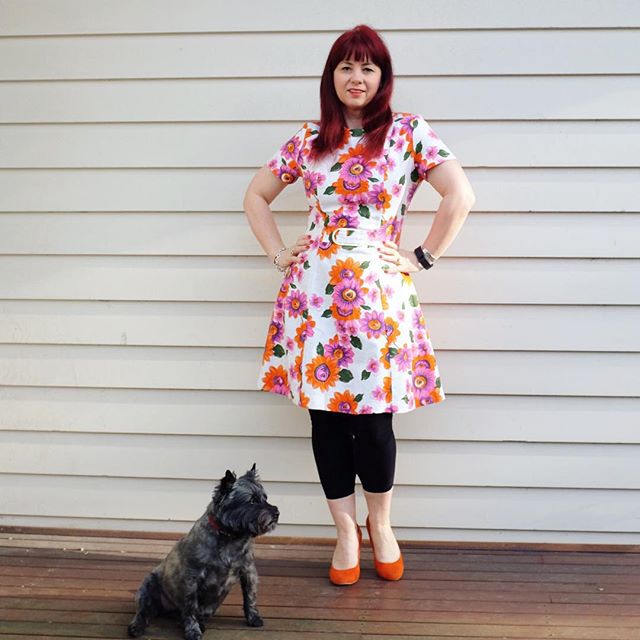 Thursday saw the return of cold weather so my outfit consists of black Katies jeans (current), a black t-shirt, a Gorman bomber jacket (bought on sale) and vintage lace up heels.
Come on spring…bring back the sunshine!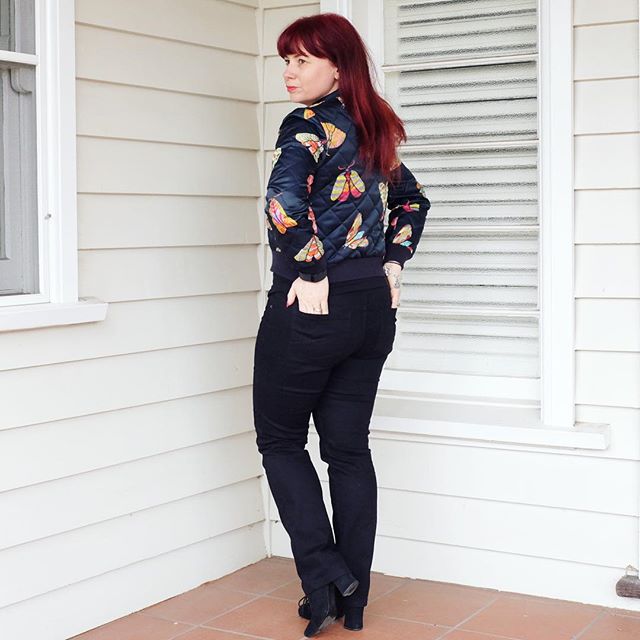 It was casual Friday so wore Katies jeans (current), a Gap t-shirt (last season) and vintage 1960s shoes!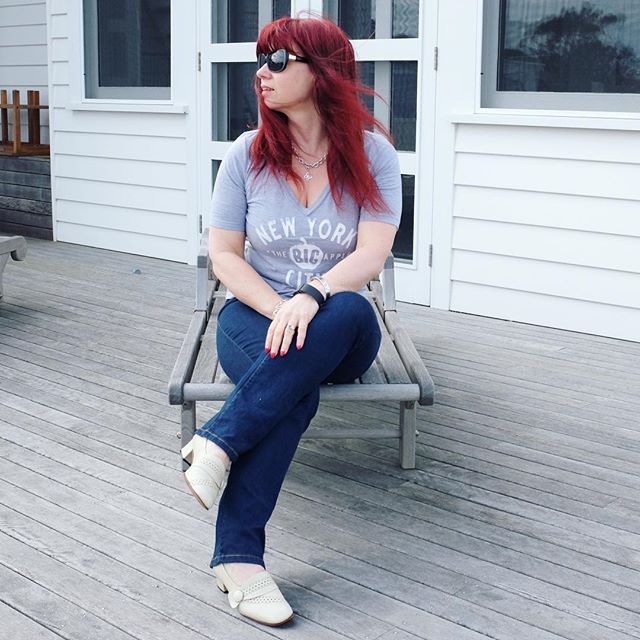 Saturday was a day of walking in fresh air, some sunshine and a hair appointment…wore Katies Ultimate jeans (current), black t-shirt, black wedges and an op shop find red jacket ($5…total bargain!).
Loving my shiny, freshly coloured hair…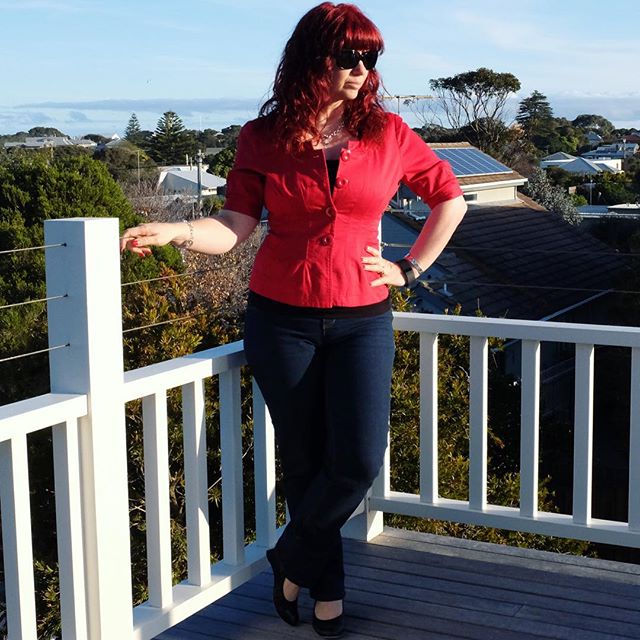 Sunday was a day of travelling, and being lazy in trackies so that's all for the week!
What was your favourite outfit of this edition of What I Wore? Share in the comments below as I would love to know!