This edition features what I wore during a week that the weather was all over the place!
It is also the last week in January…how quickly has that gone past?!
Which also means summer is drawing to a close…I really don't like cold weather….
What I Wore…Monday 25th January – Sunday 31st January 2016
I was meant to go to work on Monday, but circumstances meant that we ended up doing a road trip to visit a family member in hospital.
Wore a comfy outfit of a black hi lo dress (found at a Salvo op shop) with a yellow belt, leggings, lace up heels and a vintage cropped denim jacket.
Love how the belt gives a pop of yellow…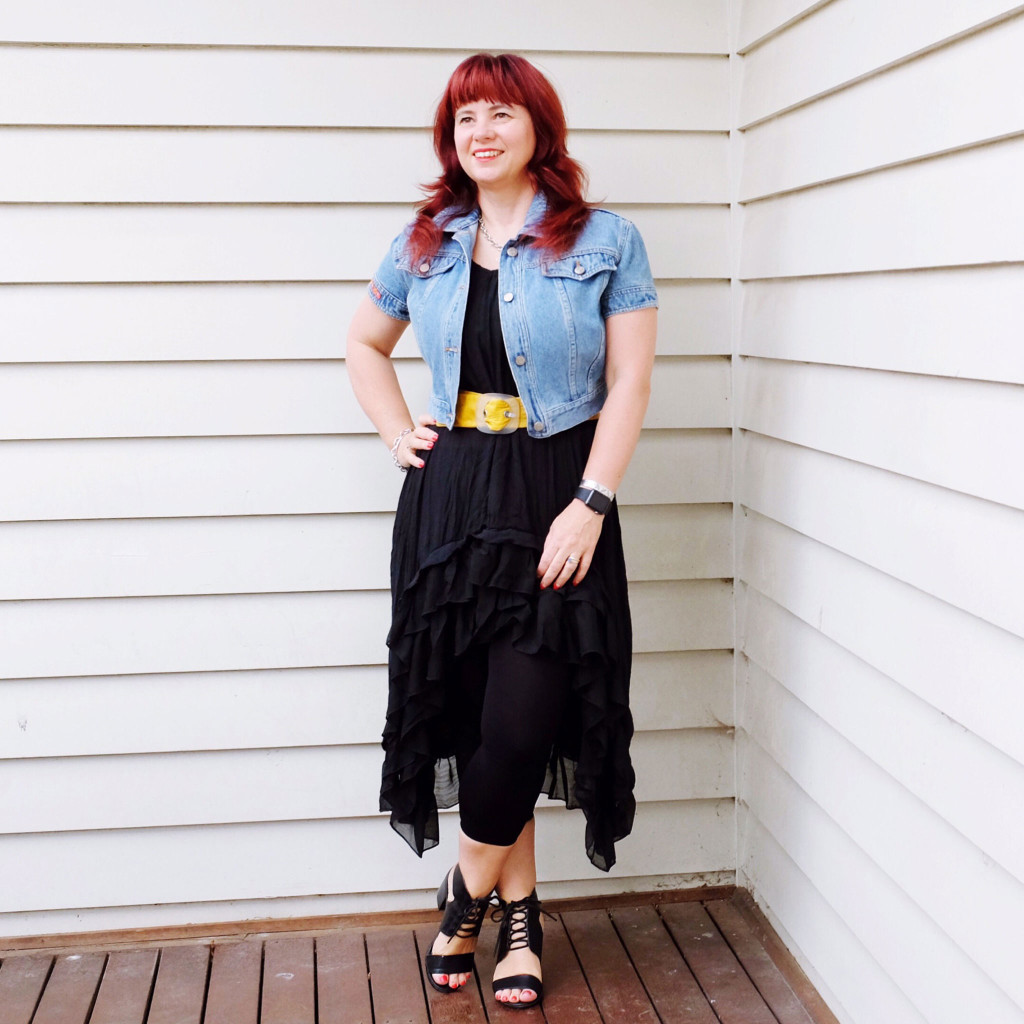 Tuesday was Australia Day which meant a day off due to it being a public holiday!
However, there was no BBQ or relaxing in the sunshine for us…my husband was playing with the Victorian Brass at the Iwaki Auditorium in the city, and we ended up being there for most of the day.
In tribute to the day, I wore a vintage seersucker skirt from an old Melbourne label and a cropped top from a current Melbourne label, Grandma Funk….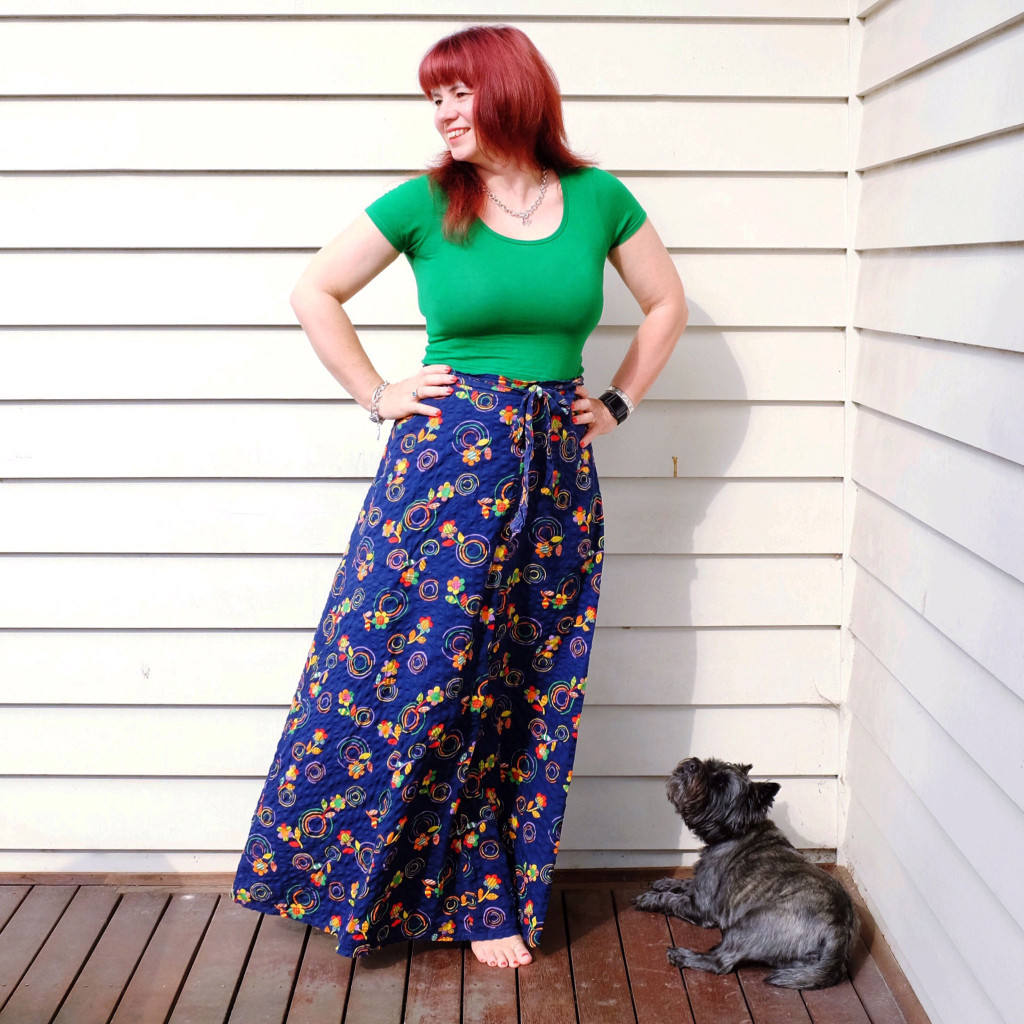 Wednesday saw me at the doctor's first thing for a check up…still not feeling well at all.
However, decided to still dress up in the hope it might make me feel a little better…wore a Katies dress with a thin black belt and white heels…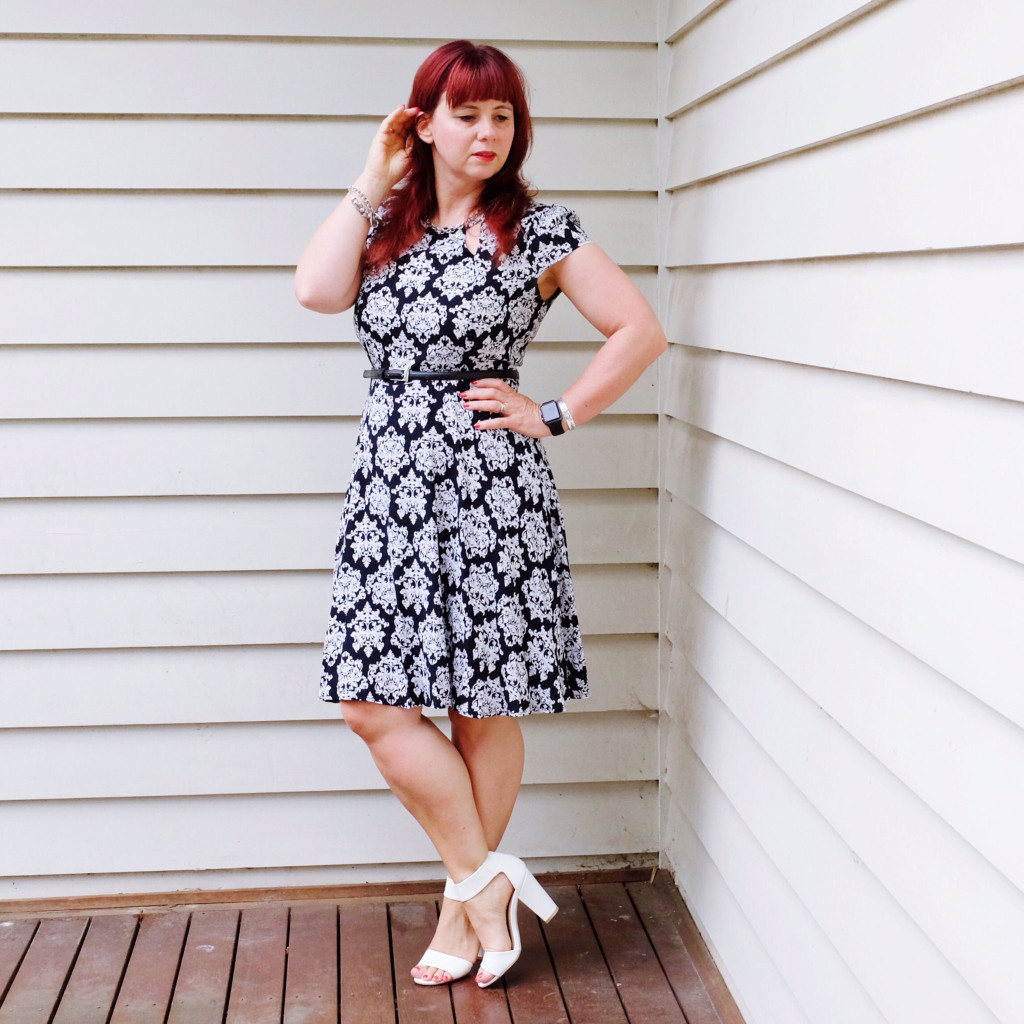 Thursday began with an early blood test..oh joy…then home to do some work.
Wore a skirt found at the Northcote Vinnies store, with a black t-shirt, black bolero and Prada kitten heels I found at the Hampton Vinnies store…yes, real Prada too!
This outfit was also the most liked over on Instagram for the week…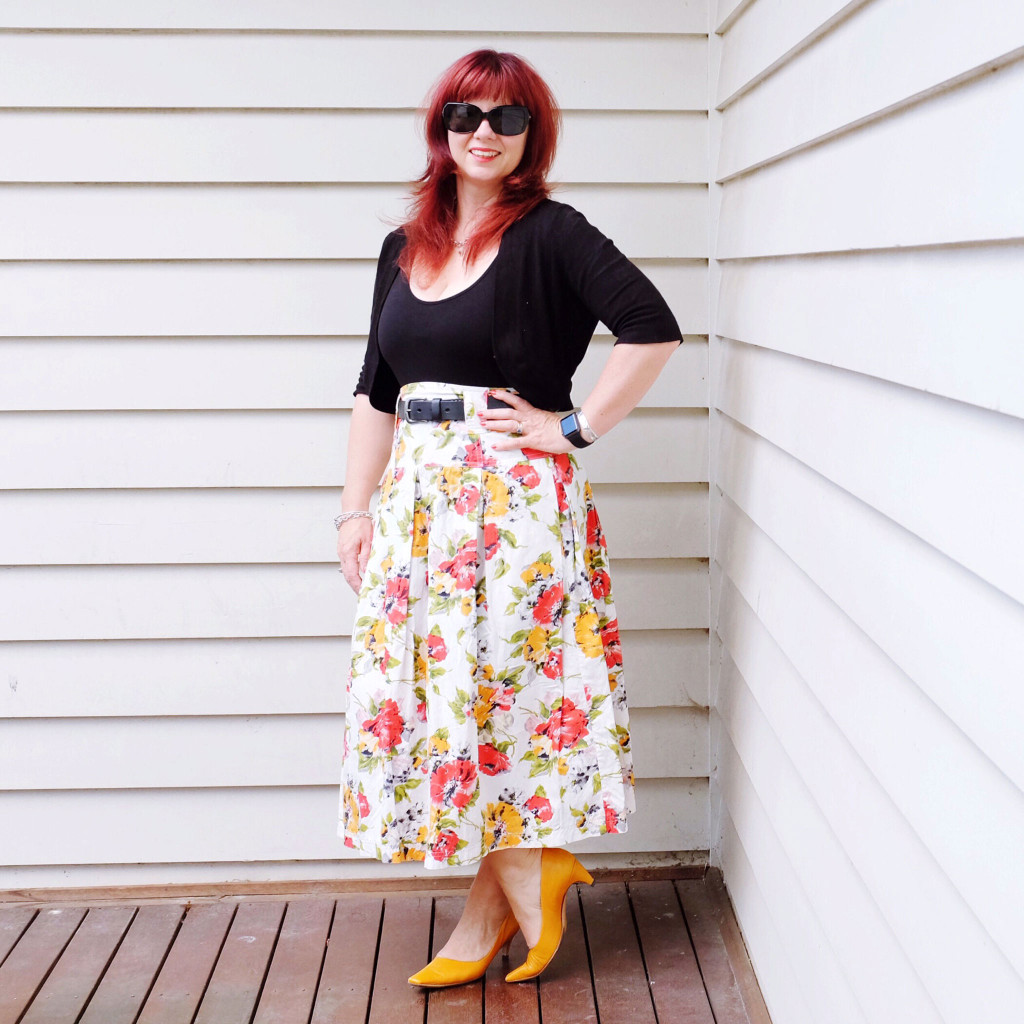 Friday was another morning spent at a doctors…this time it was my Gastroenterologist…before we headed down the coast for a weekend away.
Wore a black shift dress with leggings and a yellow cardigan…yellow wedges are Campers from a few seasons ago…soooo comfy….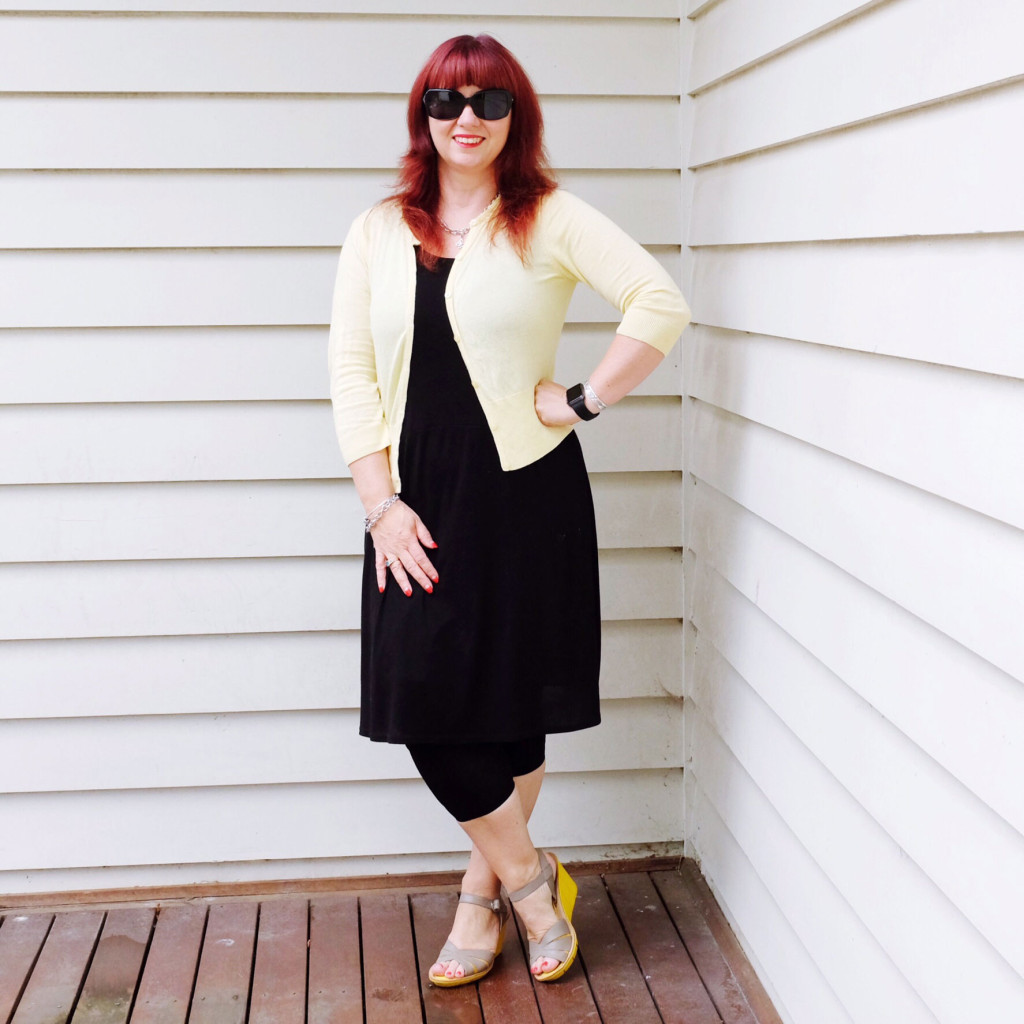 Saturday was a quiet day with strange weather…very dark clouds but no rain…then the sun came out and it turned into a lovely afternoon!
I wore denim shorts with a singlet from Sussans (last season)…sunglasses are from Dangerfield…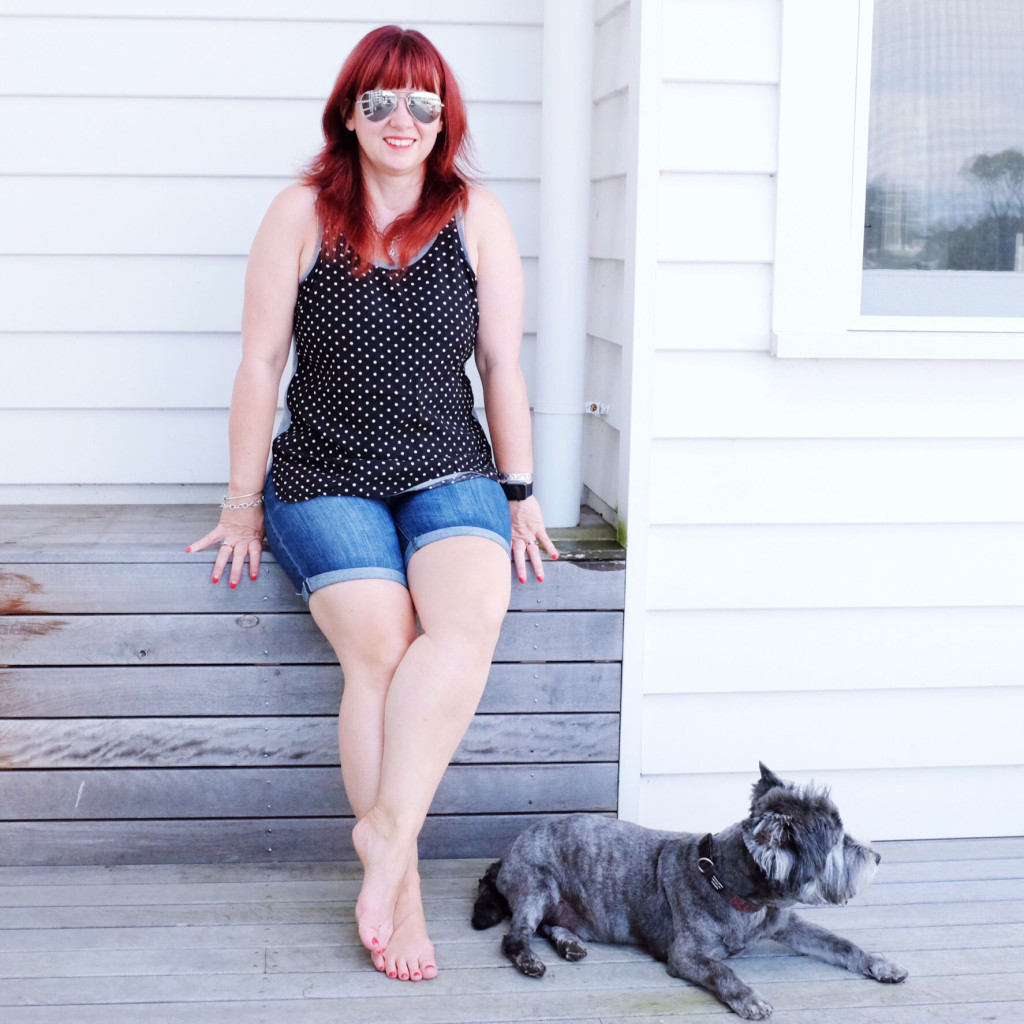 Sunday was also nice and relaxed…even had some time to get out and do some photography before driving home.
Wore Bonds leggings with  a white t-shirt and a light yellow jumper which I found at a local Salvos store….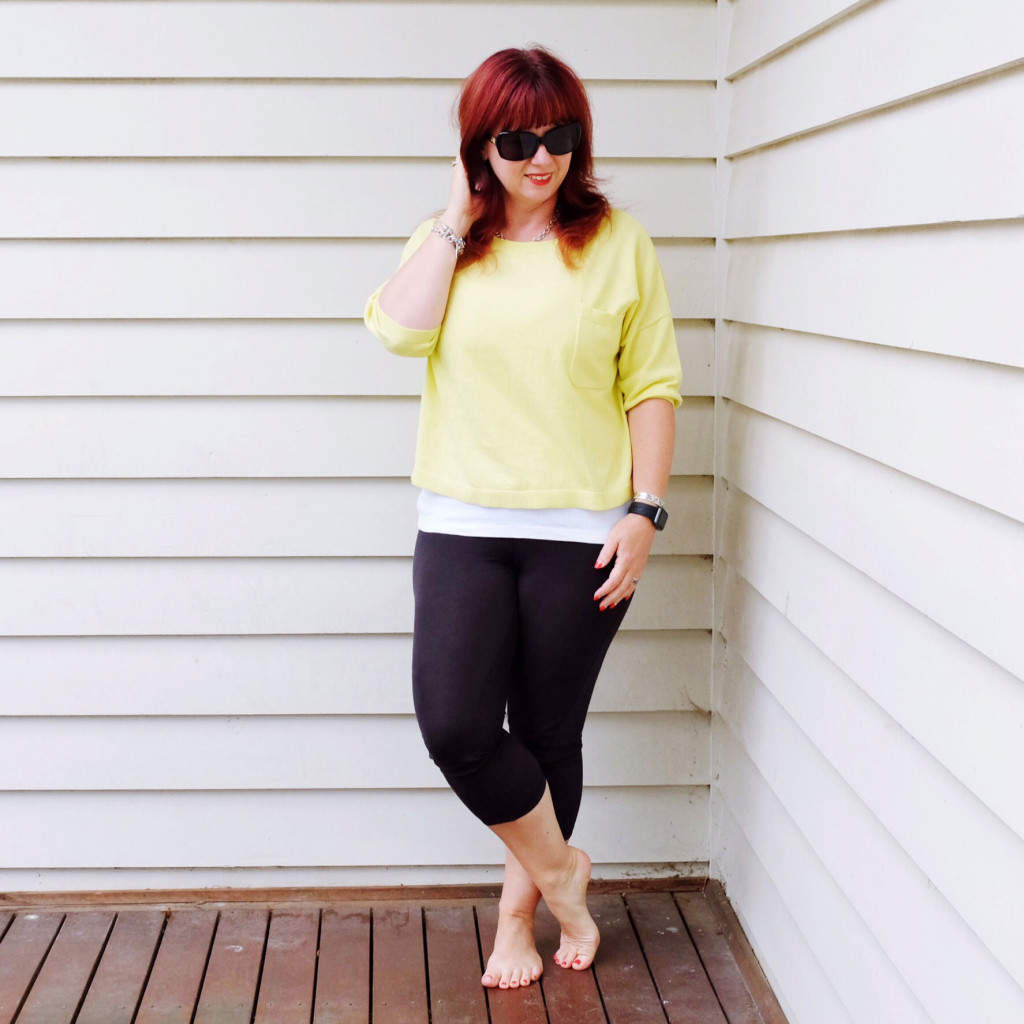 Please note: none of my outfits are sponsored or gifted.
What was your favourite outfit of this edition of What I Wore? Share in the comments below as I would love to know!