I love wearing vintage, and now have a wardrobe full of fabulous outfits…but I also like to mix things up a bit.
Many vintage dressers prefer to stay pure…which means wearing just vintage, including any accessories.
Some even choose to go a step further and stick to a particular era…for example, there are many girls out there who only wear pinup outfits (ie 50s style reproductions)
But I am here you to tell you to not be frightened off by the idea of wearing vintage inspired and/or vintage clothing…there are no set rules apart from wearing what make you feel good!
Since I started on my vintage journey, I have veered off on many detours, and it is only now that my unique style is coming together.
And that is I now dress how I want, and that means some days I am in just about all vintage…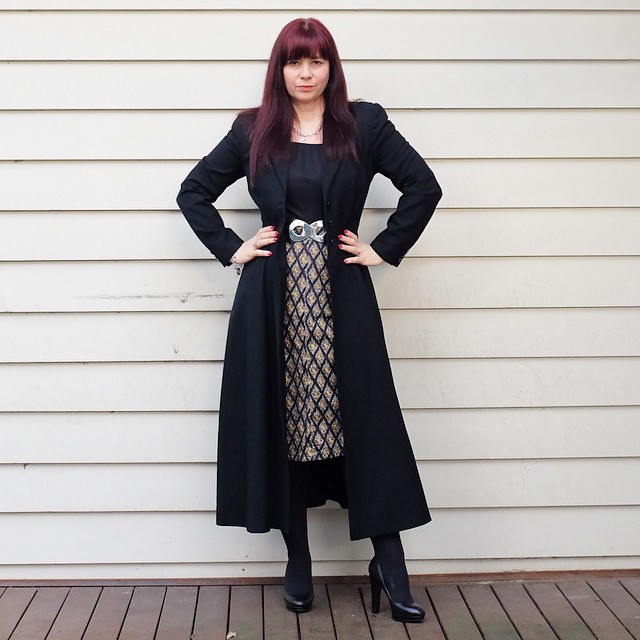 Other days I put together a combination of vintage and modern …and yes, sometimes I even wear all new clothing.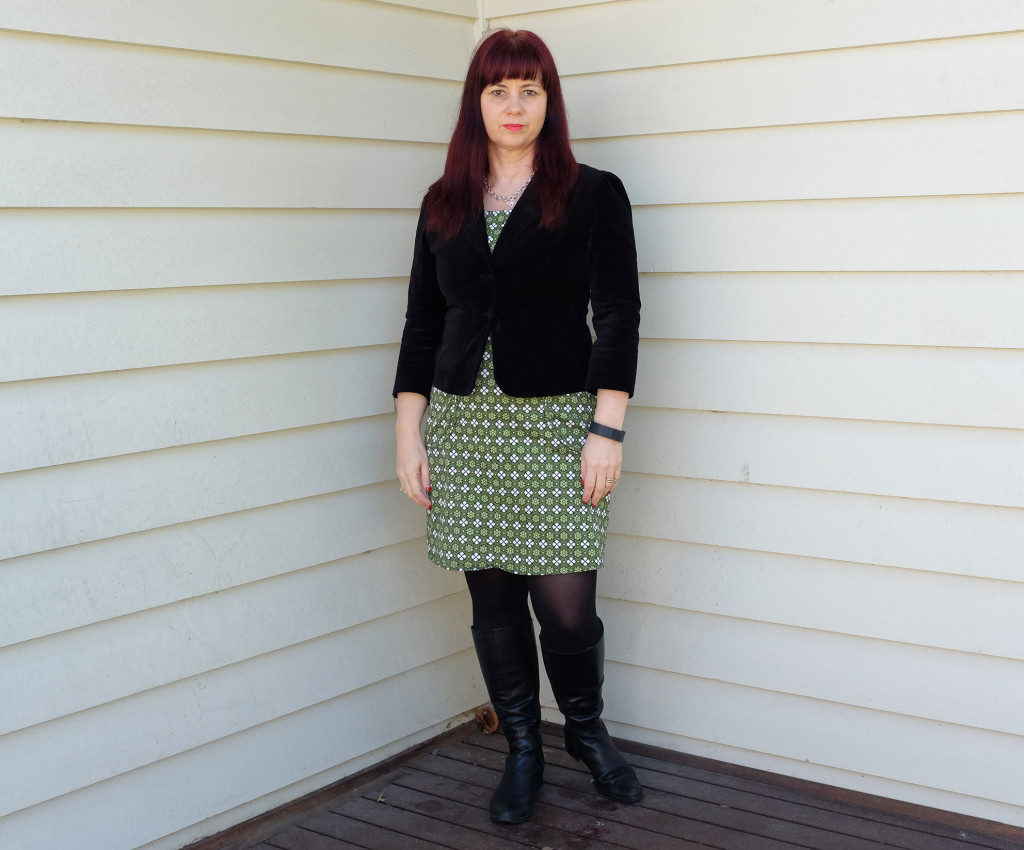 But that is what I love about this world of fashion I have discovered…I don't feel the need to be tied down to one style…or even one era.
I originally was attracted to the styles of the 50s…I have a classic hour glass figure, and I found that the skirts and dresses from that era…either vintage or reproduction…worked perfectly for me.
But then I discovered the colour of the 60s, and the craziness of 70s maxi dresses and skirts, and my attention was once again diverted.
I even found some 80s does 40s outfits that worked for me.
So now, I have to admit it is first the colour that attracts me…then I check for style, shape and fit!
And all this interest in vintage has given me confidence to re-enter the modern style fashion world, and to know what to look for rather then trying to follow current trends….most of which would never work on my figure.
I have also developed a liking for visiting op shops with this new knowledge of what to look for.
It really is just like a treasure hunt…you never know what you might find…although I have yet to discover a gem of vintage clothing hidden in the $10 racks…
So don't be afraid of dipping a toe into the vintage world…you may only ever find a few vintage items of clothing that you enjoy wearing and that's fine!
However, you might find yourself joining the fabulously dressed vintage inspired/vintage only group!
Or  you might turn out to be like me, and like to mix it up…I can recommend it!
Do you love dressing in vintage? Are you wearing one era only, or do you like to mix it up?
Share in the comments below…I would love to know!