As the weather improved, and the sun was shining, we thought we would head into the city to go to market that we had heard was worth a visit…as it turned out, it was a bit of a saga to get there and home again.
We had to negotiate roadworks closing streets, a rally that got out of control AND somehow we discovered where the famous Real Madrid soccer team was staying…got to love this city!
But I digress…the Finders Keepers market is held twice a year in the beautiful Royal Exhibition Building in Melbourne…and the Autumn/Winter market is on this weekend.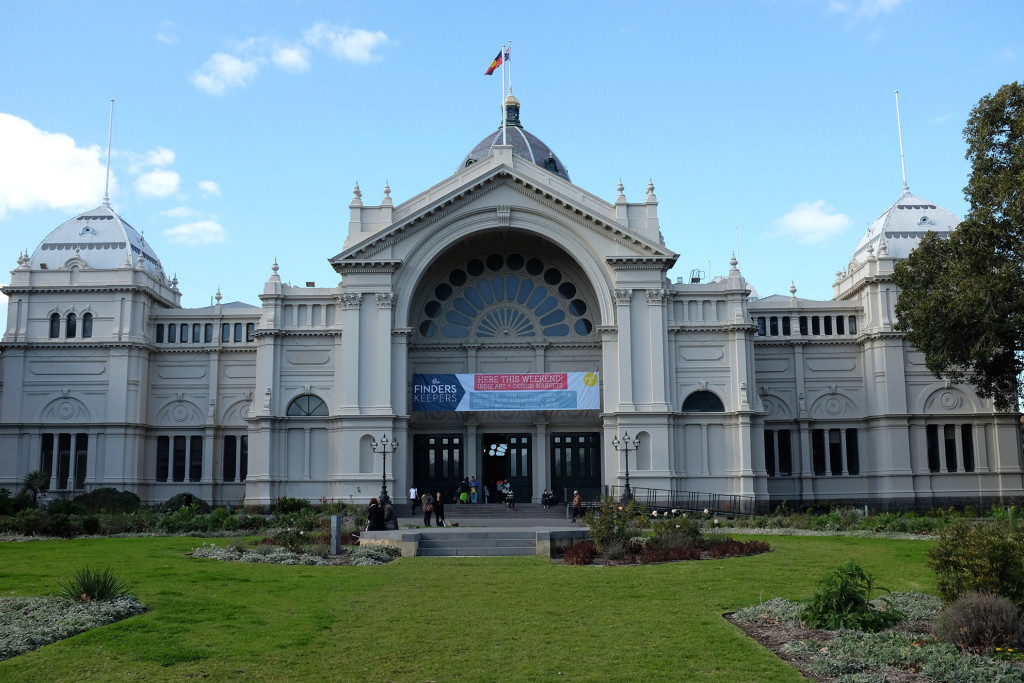 This market was first held back in December 2008 in Sydney, and has since grown to also appear in Brisbane, then Melbourne.
The organiser's aim was to create a platform for emerging designers, artists & musicians to showcase their work, and also provide a bridge between trade fairs and community markets.
The Finders Keepers markets have almost a festival feel, complete with live music, a bar and plenty of food.
And going by the hundreds of people streaming through the doors while we were there, I would say that their formula is a success!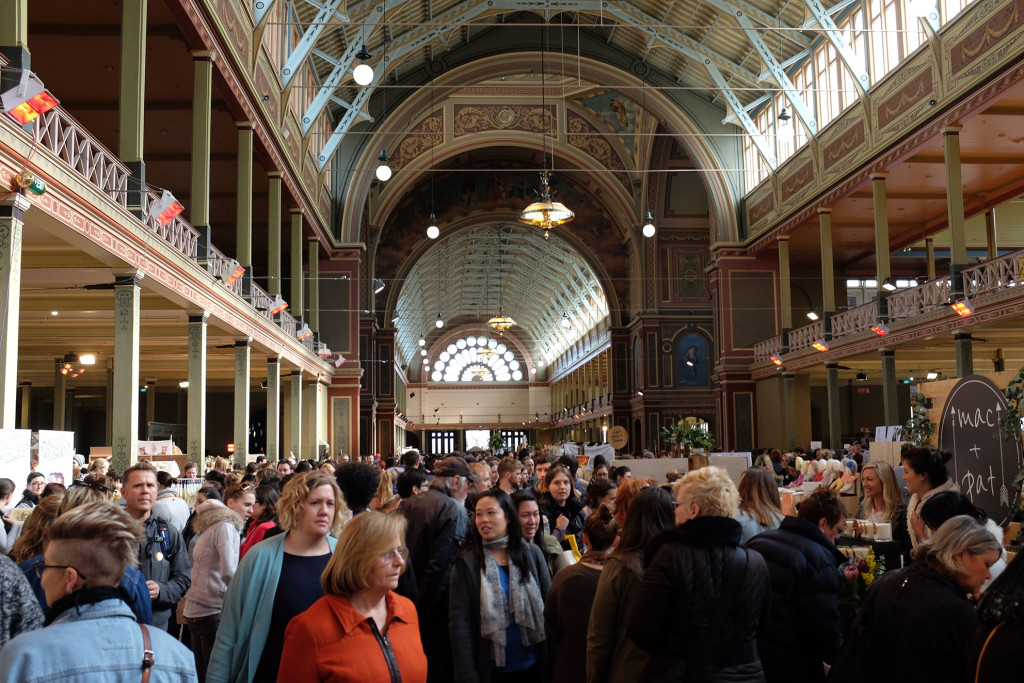 The only trouble is, we found there were so many people that it was hard to walk through the hall, let alone see what the sellers had on display…but that all means more sales for the designers and artists selling their wares!
Just by chance, just after we arrived, we came across the organic tea company, Love Tea and unlike the huge waiting line for coffee opposite, we were able to get a properly made cup of tea and had a great chat to the guy making them!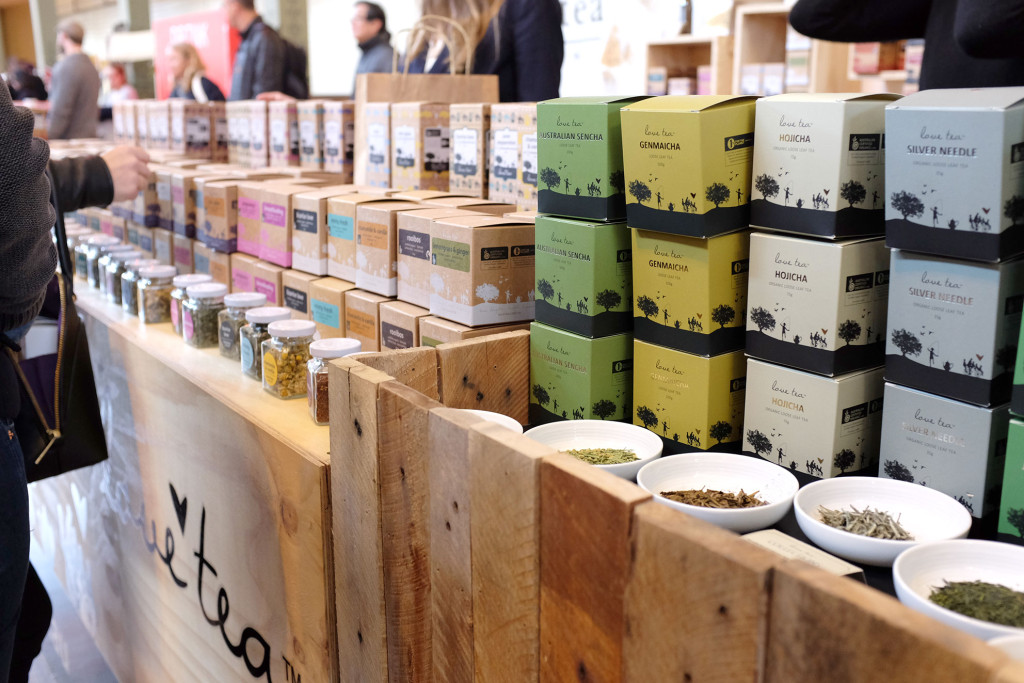 Then by luck we also managed to secure two chairs in the food section, as it was too dangerous to try and drink tea while negotiating through the crowd!
Nicely fortified, we dove in and started to explore the market…there were plenty of gorgeous things on display, including these amazing shoes…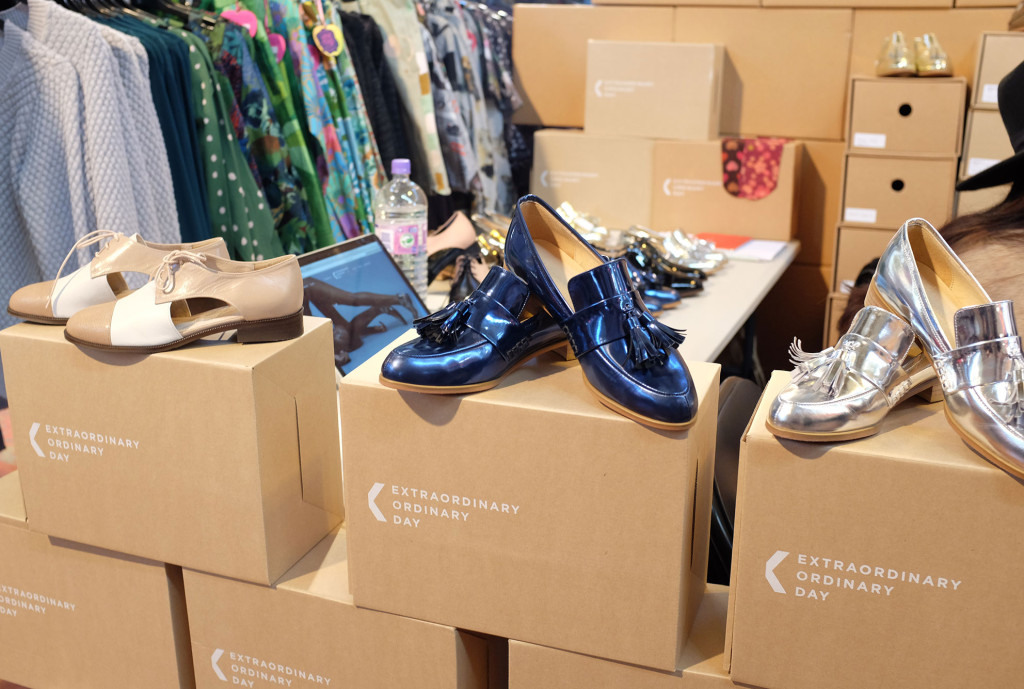 And then I found a little piece of heaven…tucked away on one side, where it was a little less hectic, were some vintage stalls!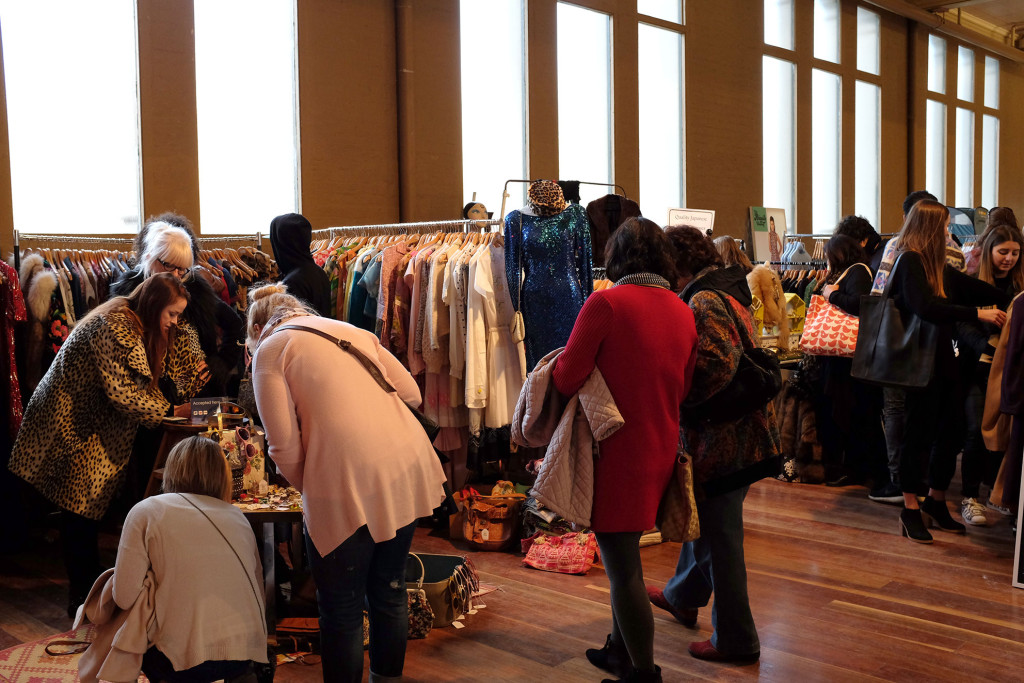 Had a bit of a browse and soon found a gorgeous 60s shift dress, which the seller said she had bought in London!
Learned the importance of having a tape measure handy, as it meant I could get the dress's measurements before going through the hassle of trying it on…which I ended up doing by just pulling it over my outfit rather then waiting for a changing room!
We then completed the circuit of the hall, by which time had become almost impossible to move…we called it quits and headed back out into the sunshine!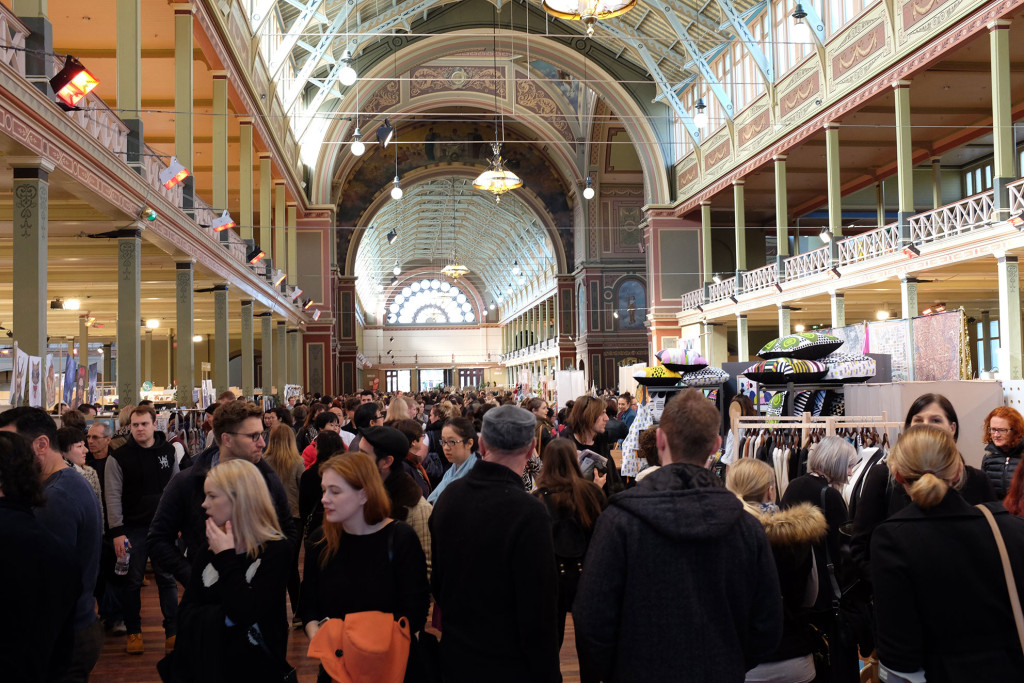 The Finders Keepers market is on till tomorrow, so if you are looking for something to do on Sunday, it is definitely worth checking out…although we would recommend going earlier rather then later!
Click here for more information on the Finders Keepers markets, and for upcoming dates for Melbourne, Sydney and Brisbane