I used to get my nails done every three weeks for years…mainly acrylic and mainly a French manicure….
For some reason, I very rarely went for colour…no idea why!
However, with my new found obsession with all things retro, and after seeing all the gorgeous girls at the Love Vintage Show with their perfect nails, I decided to jump right back in again..
But this time, I would get something different and try out Bio Sculpture as an healthier alternative to acrylics.
PLUS,  I wanted what is known as a "vintage manicure" or "half moon manicure".
This is a style which was popular in one form or another from the 1920s to the 1940s, and has experienced somewhat of a revival with celebrities such as Dita Von Teese rocking this look!
The half moon manicure is when polish is used, but the moons are kept unpainted or a natural colour.
Of course, I wanted a nice, bright red for my version!
There was a reason behind the half moon manicure….back in those early days, the nail polish took a long time to apply and dry. By not applying it to the moons, and sometimes, not to the tips as well, the polish dried faster, and the manicure lasted longer as the regrowth wasn't so obvious and it was less likely to chip!
So a quick search on the internet, and a call to a local beauty salon specialising in Bio Sculpture secured me an appointment a few hours later!
The salon was somewhere I hadn't been to before, so I was a little nervous fronting up at my appointed time.
But it was all good….the manicurist did exactly what I wanted and within in an hour, I had bright, shiny, vintage styled nails!
And I totally love them!!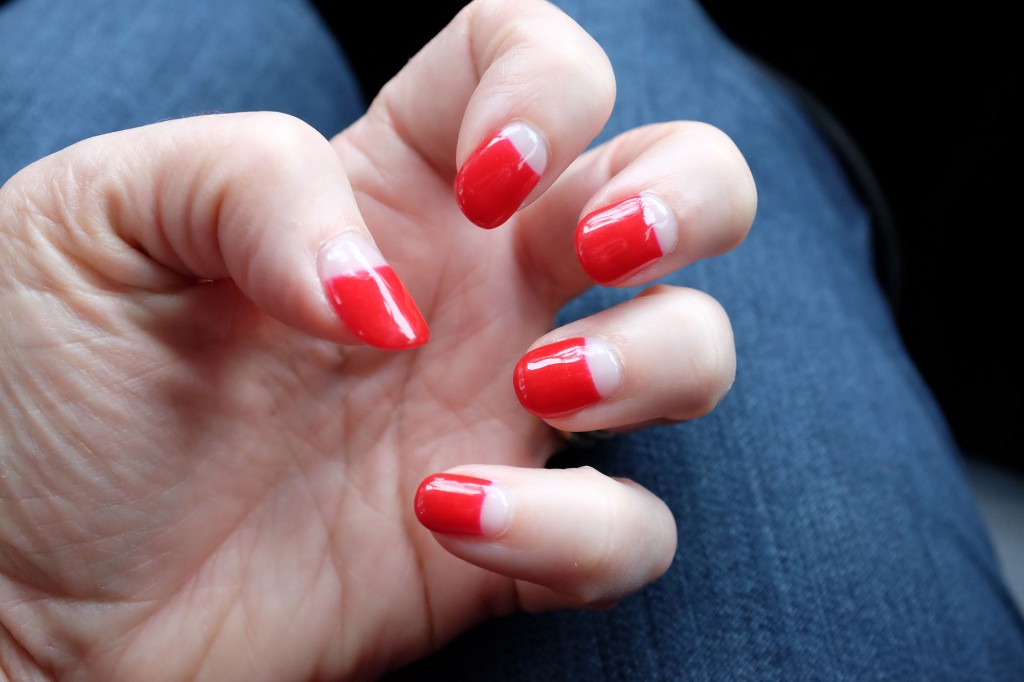 Traditionally, the shape of the nails should almond…more pointed then square…
Unfortunately, my nails aren't long enough…yet….so my manicurist, rounded them off so they were more oval then my usual square shape.
So what is Bio Sculpture?
It is a durable gel system that won't chip or damage nails. It is designed to act a protective layer to allow your nails to grow.
Unlike acrylics, it is applied with no primers or bonders, so doesn't dry out the natural nail. Plus, there are none of those strong odours or fumes that are common in nail salons.
The gel is applied in layers, and cured at each step under a safe UV light, leaving a beautiful shine and finish.
And the bit I like best…it is quick to dry so no risk of smudging the moment you delve into your bag for your car keys!
They say Bio Sculpture will last up to three weeks on fingernails…and up to 8 weeks on toenails…but we shall see how long it will last on mine…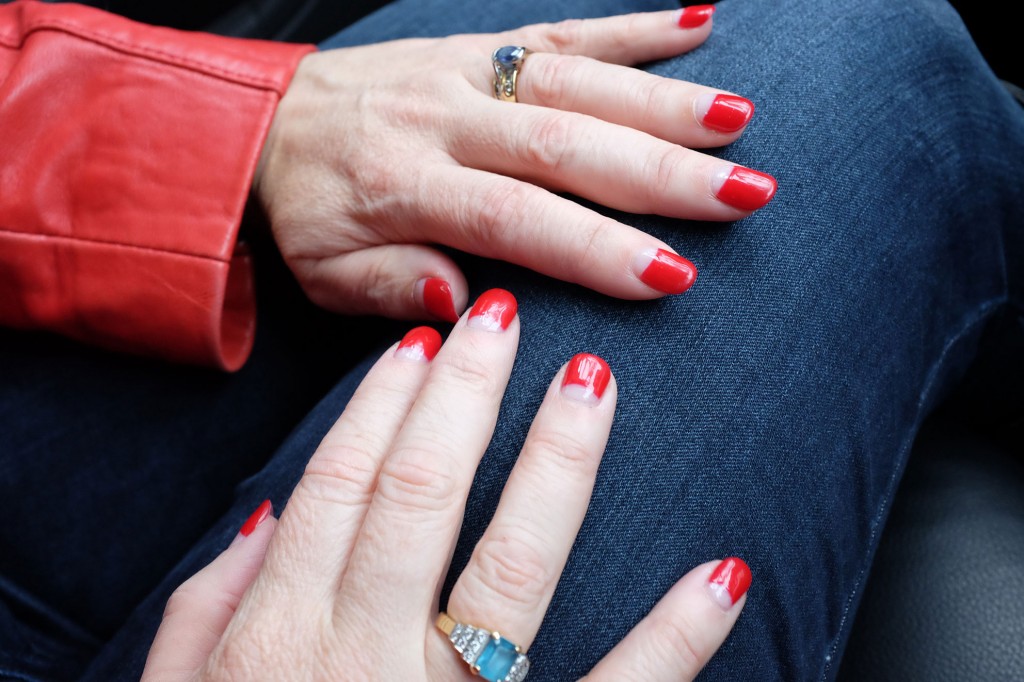 Have you had Bio Sculpture applied to your nails before…how long did it last?
And do you like the look of a half moon manicure?