Melbourne never ceases to amaze me…you just never know what you might find!
And on Sunday, we had one of those experiences…we often park at Federation Square when we head into the city, and walk through the Atrium.
To our surprise, we discovered a market with a difference…a Suitcase Rummage!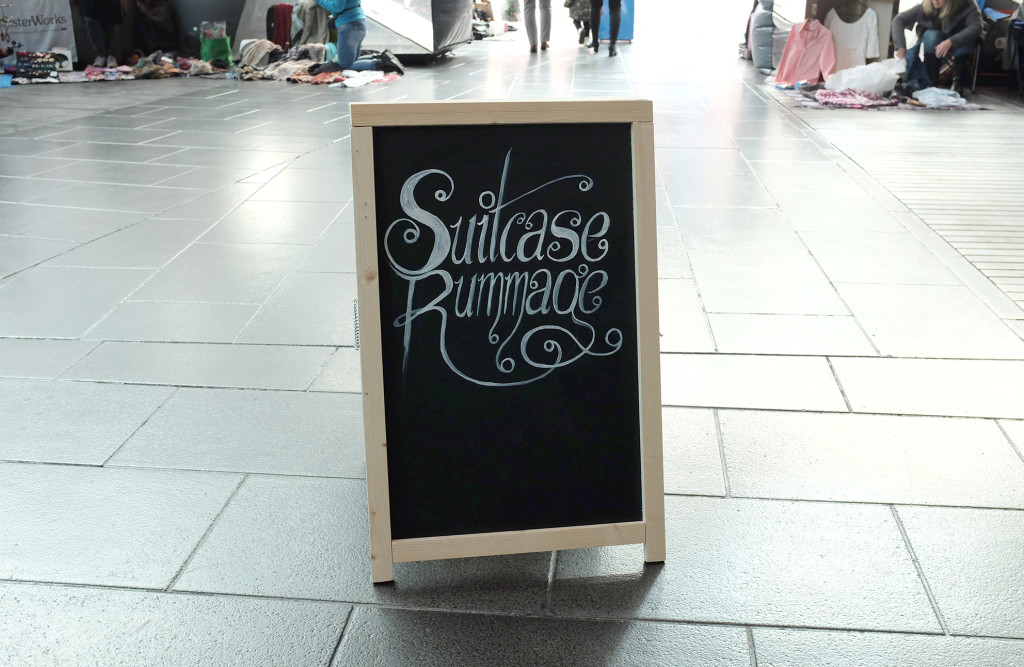 This is a mini scaled flea market…there are no big stalls or tables.
Instead, sellers bring along a suitcase…or two…and sell their wares!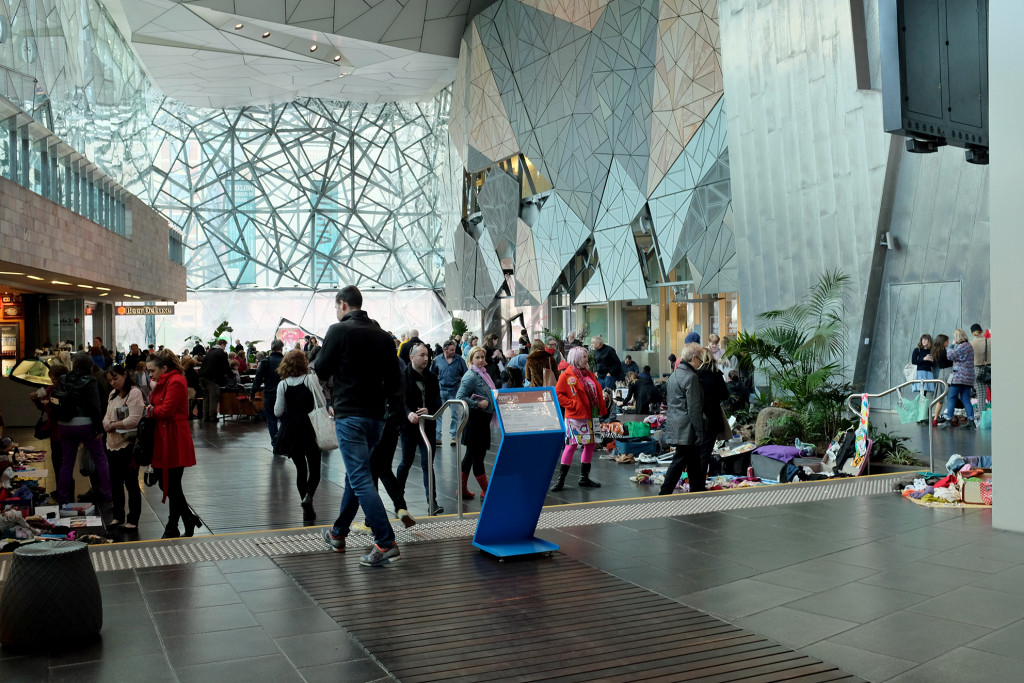 When I got home, I did a little research and discovered that Suitcase Rummages are happening all over Australia!
The concept was set up by Isabel FitzGerald and Danielle Constance…they wanted to create an event which embraced simplicity and community spirit…and they loved old suitcases!
Suitcase Rummages also provide an opportunity for budding entrepreneurs to test their wares at a market before signing up to one of the bigger markets which require more cost and commitment.
The first Rummage was in Brisbane, as part of Youth Week in 2010, and was a great success!
So much so that there are now regular monthly events, as well as collaborations with a number of festivals.
At this particular Rummage, there were over 50 stall holders selling everything from second hand clothes and accessories, to handmade goods, to books…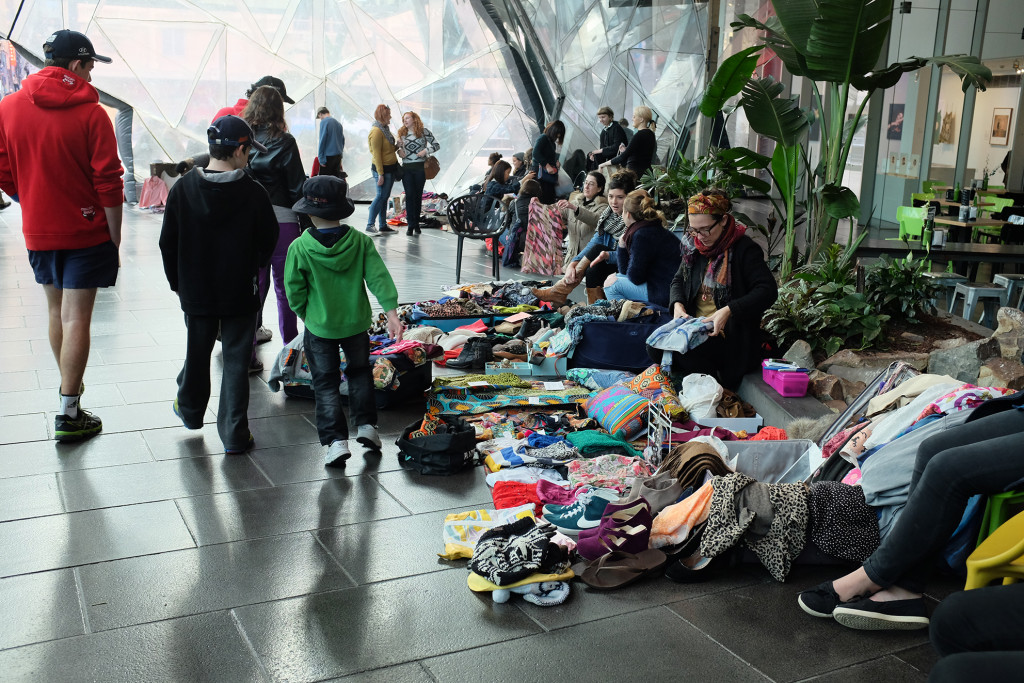 And as everything is set up on the ground, you have to be prepared to get down low, and well….rummage!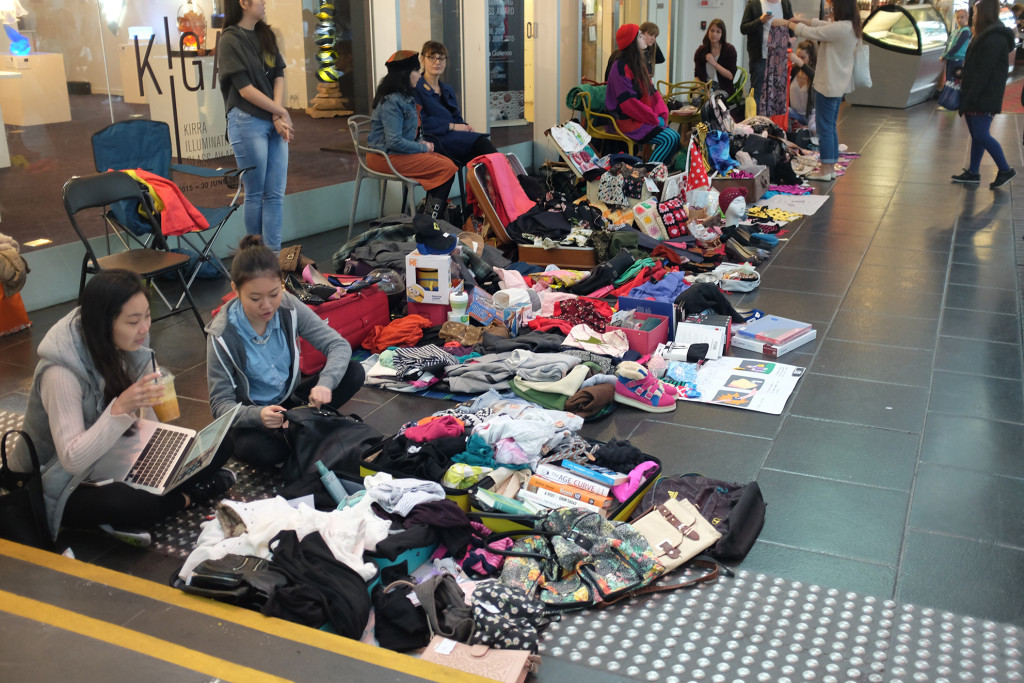 There were plenty of bargains to be found…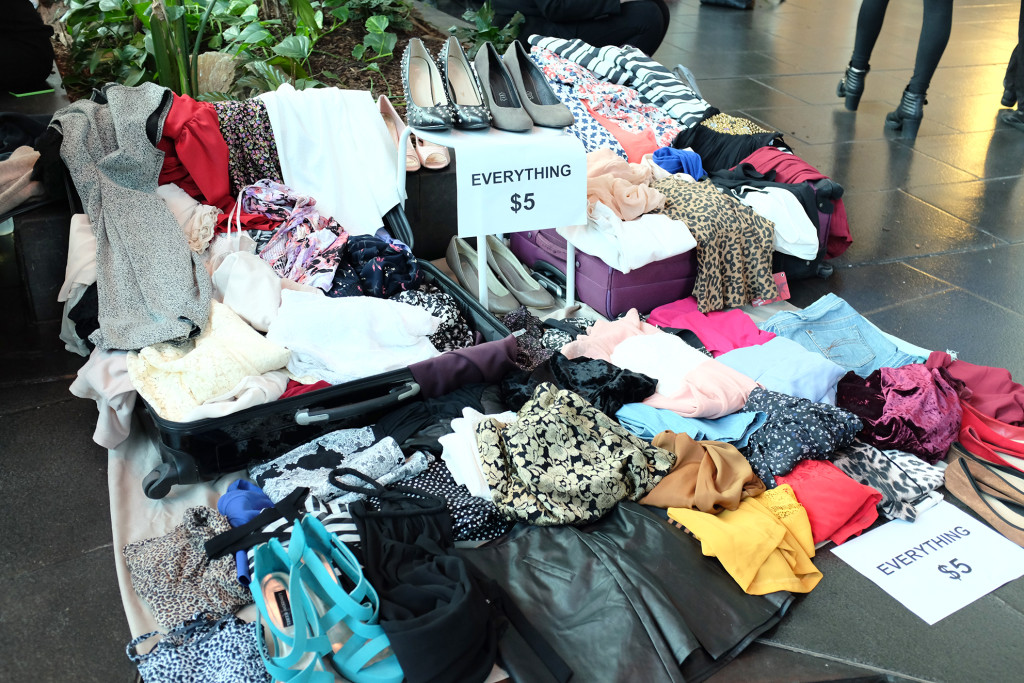 One big hit was this cute bunny…it sat on a chair beside it's owners, and happily watched the world go by…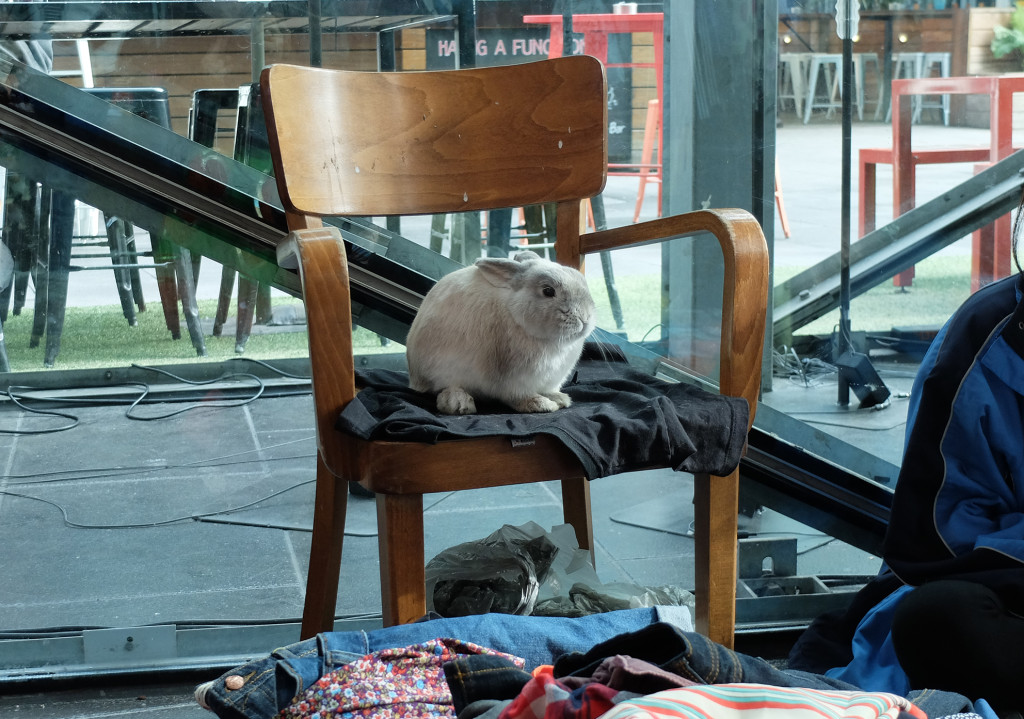 The next one at Fed Square is on the 2nd August…check out the website for other locations and dates.
And if you want to be a seller yourself, jump on the website to register…the price does seem to vary according to the location but as an example, it cost $25 to register a stall at the Fed Square Suitcase Rummage.
But you need to get in early, as I noticed that many Rummages are already sold out!
I love this idea, and I am tempted to register and bring a suitcase along myself…what a great way to sell some of my unwanted clothes to make room for a little more vintage…
Click here to visit the Suitcase Rummage website for more information.