I love it when the stars align…this time it was because I discovered that there was a vintage fair being held in Ballarat the very same weekend we were in town!
Frock Up Ballarat is run by the same group who did The Way We Wear Winter Fair in Williamstown that we went to last month!
One thing Ballarat does well is lots of gorgeous churches and halls, and Frock Up Ballarat was held in one of them….the lovely St Patrick's Cathedral hall!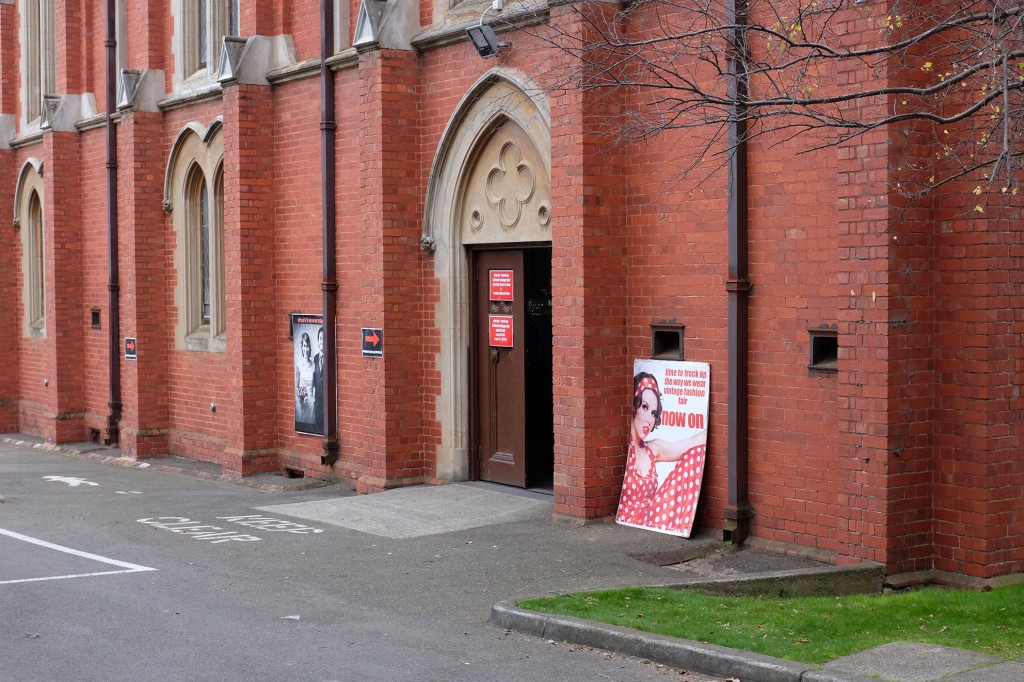 It was a perfect setting for all things vintage!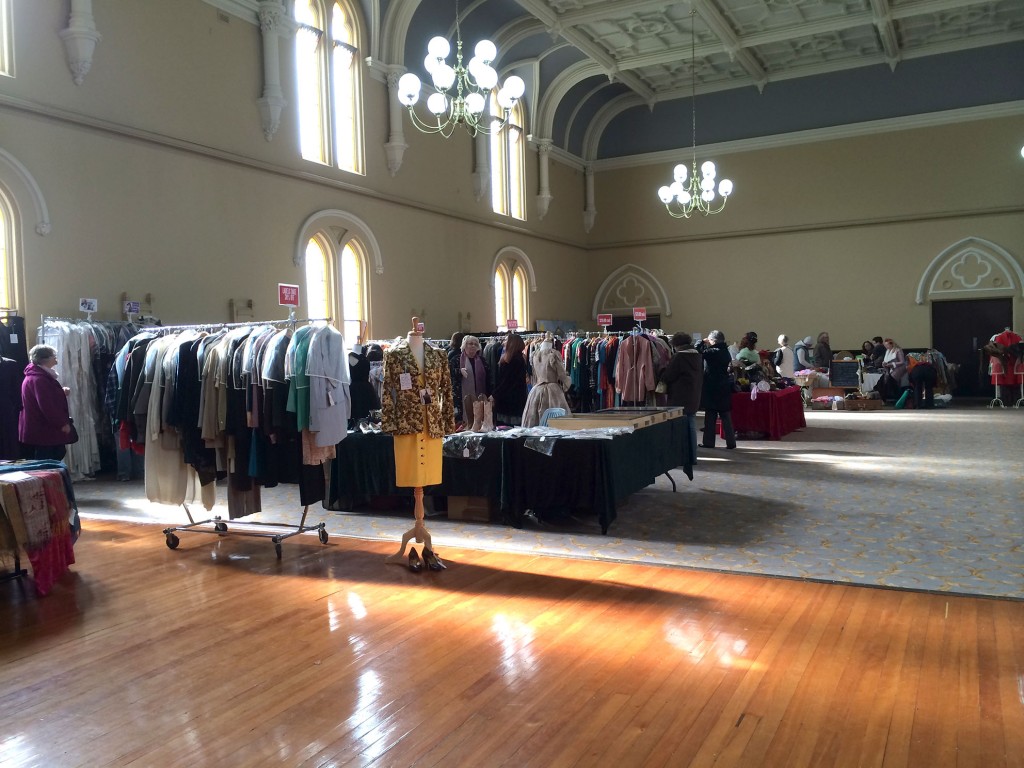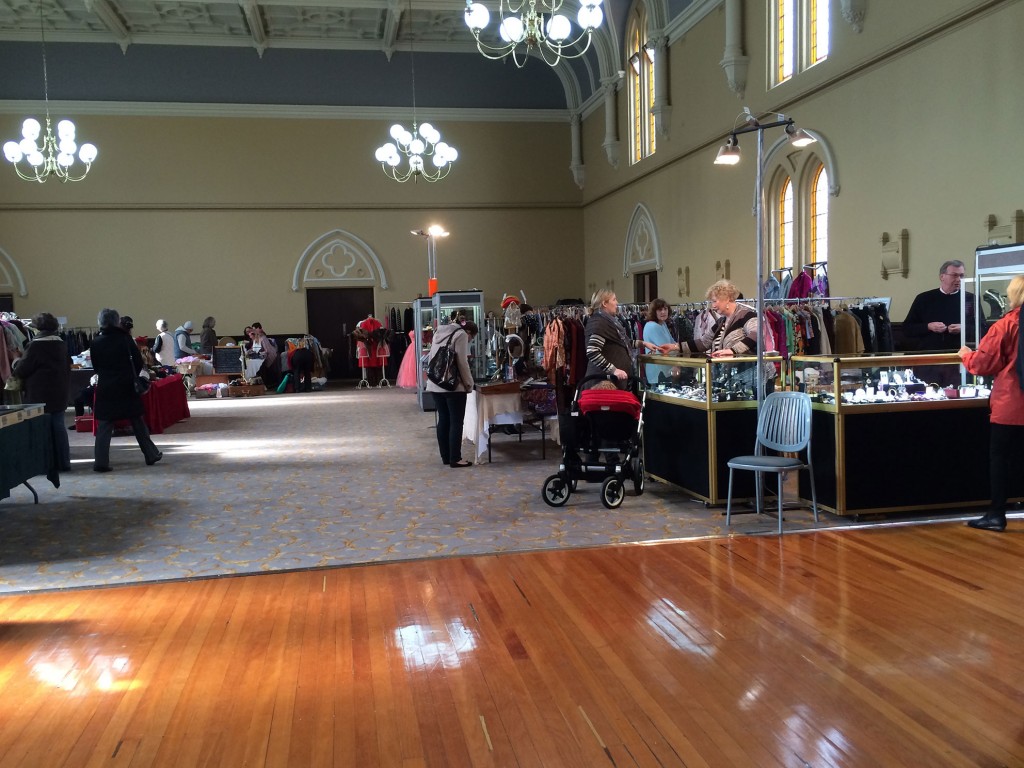 I loved the big windows and beautiful ceiling….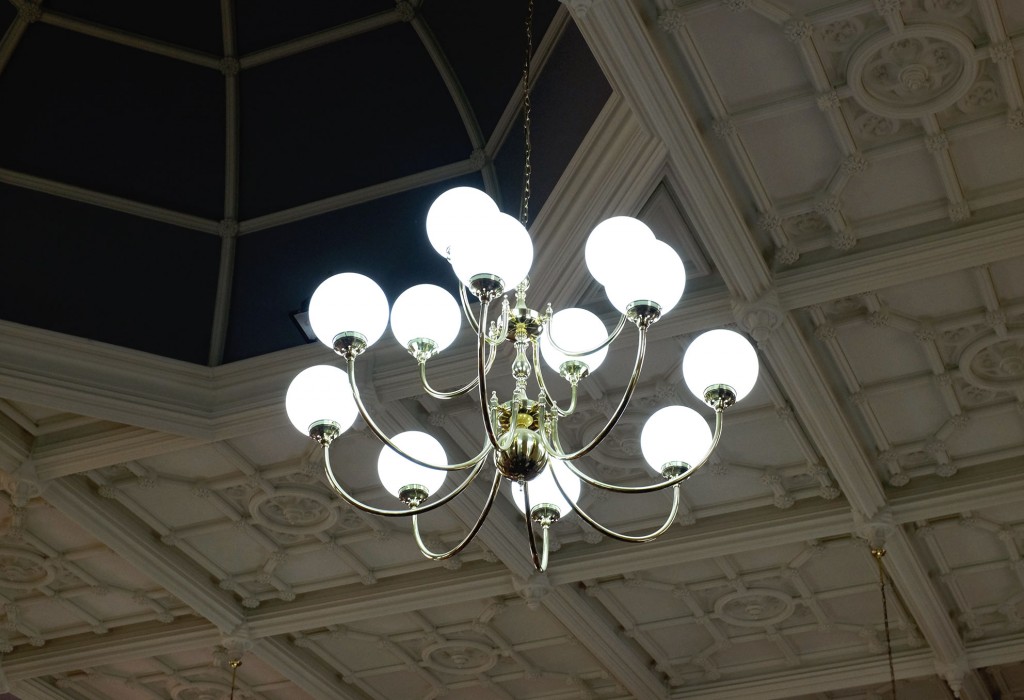 The fair was small, with only about 8 sellers in attendance, however there was lots to look at, and plenty to browse through!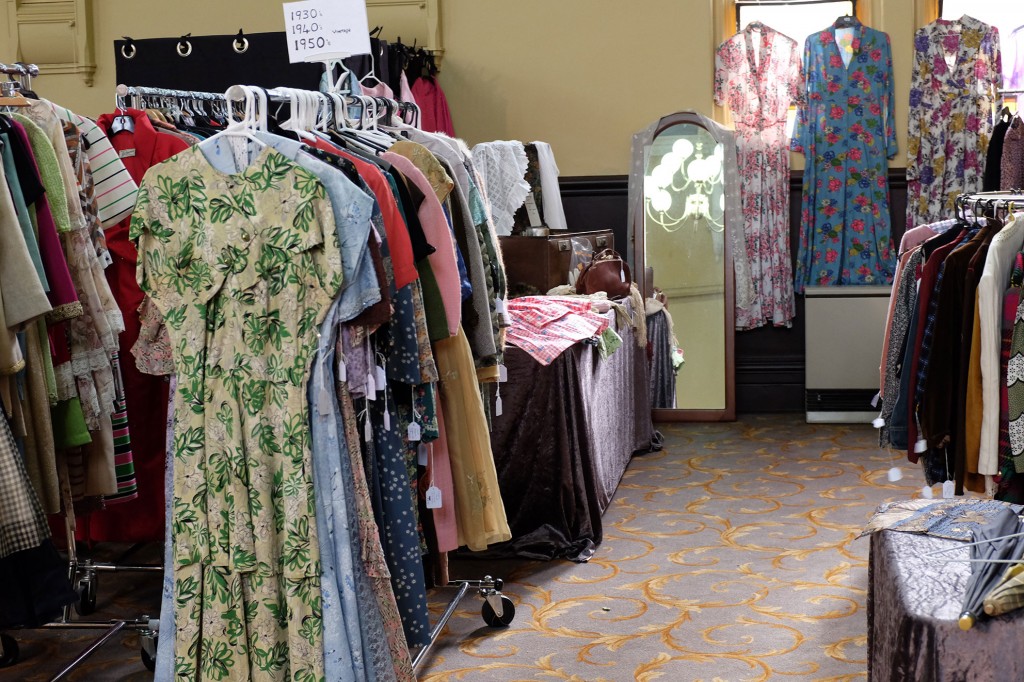 I adored these 1940s shoes…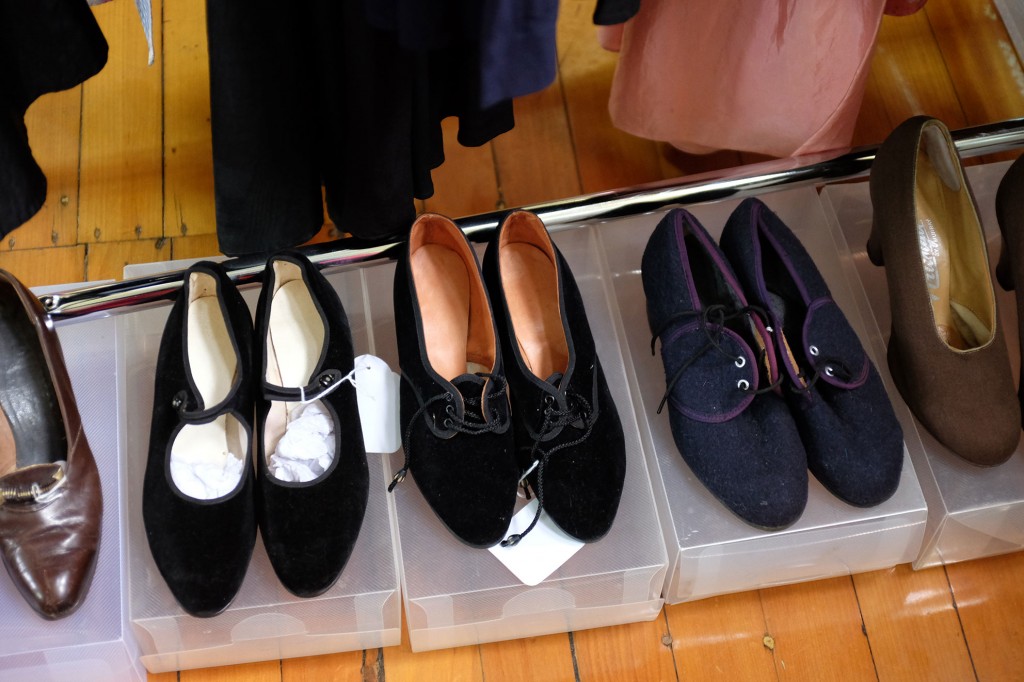 I would love to dress like Miss Phryne Fisher…there were some divine outfits….but unfortunately, I am just not quite the right shape…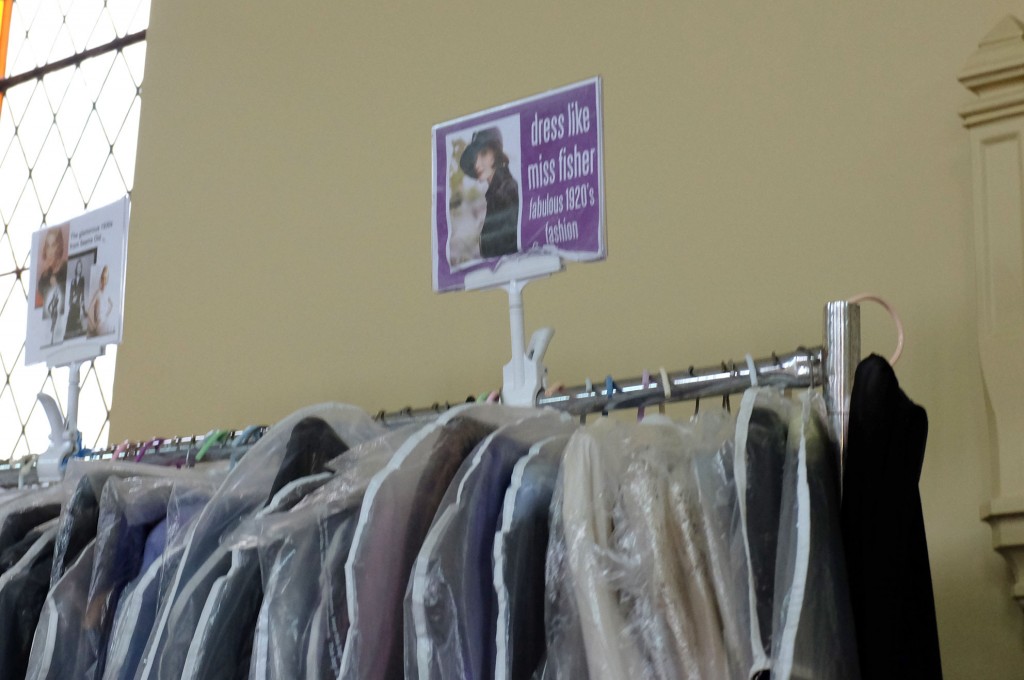 This flapper dress was gorgeous…amazing to see outfits in such good condition from so long ago….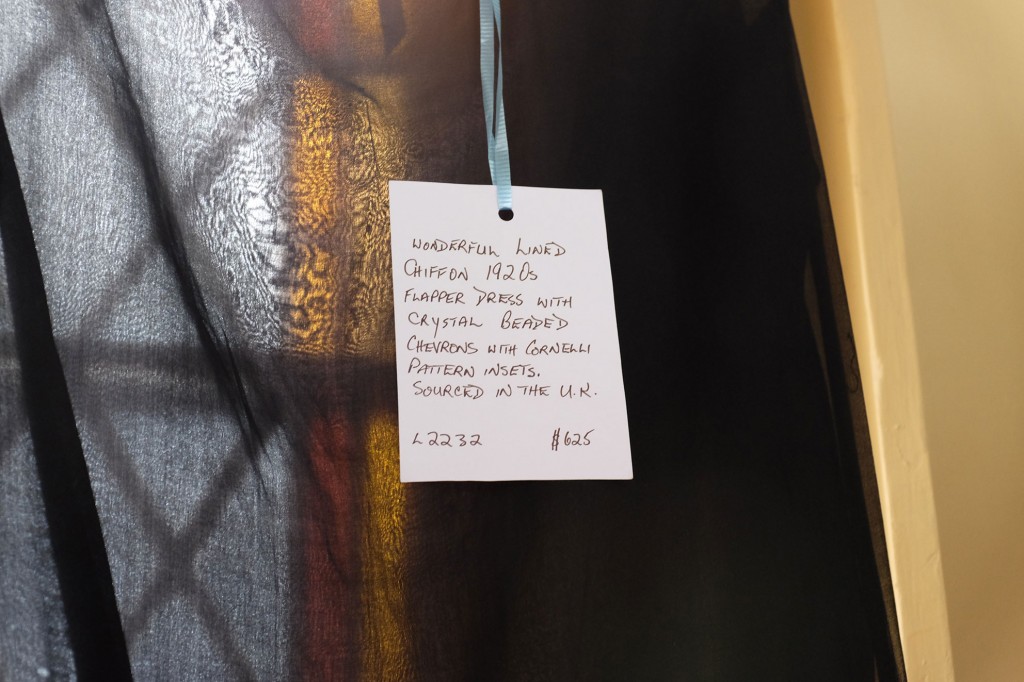 There were lots of vintage bags….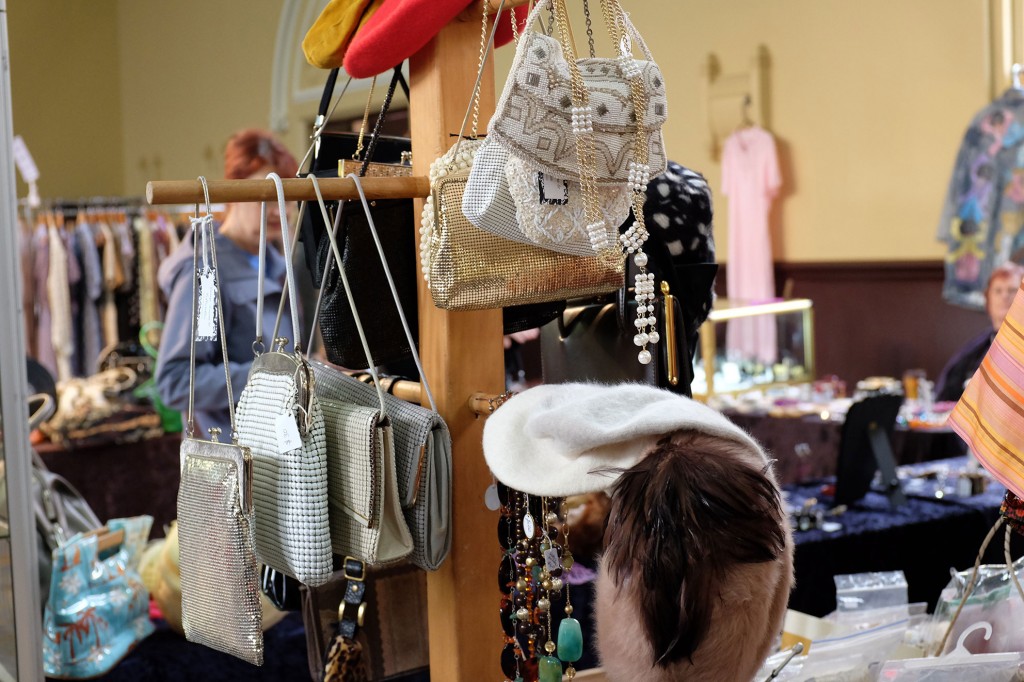 Plenty of sparkling jewellery…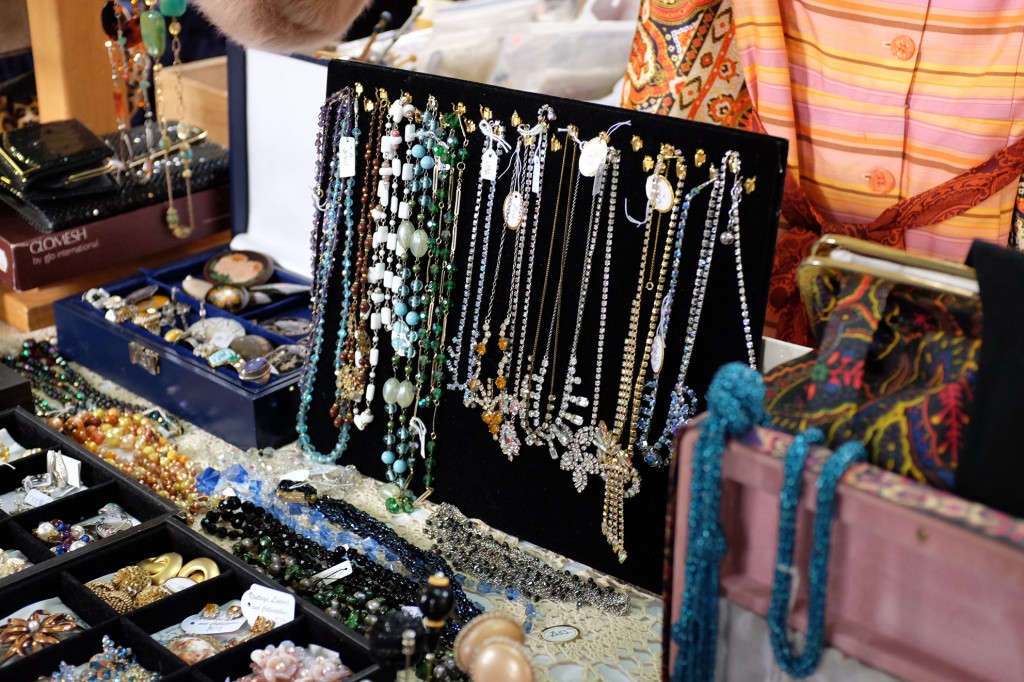 Cases of various shapes and sizes…
Vintage hats and scarves…and lots of coats and dresses from all eras!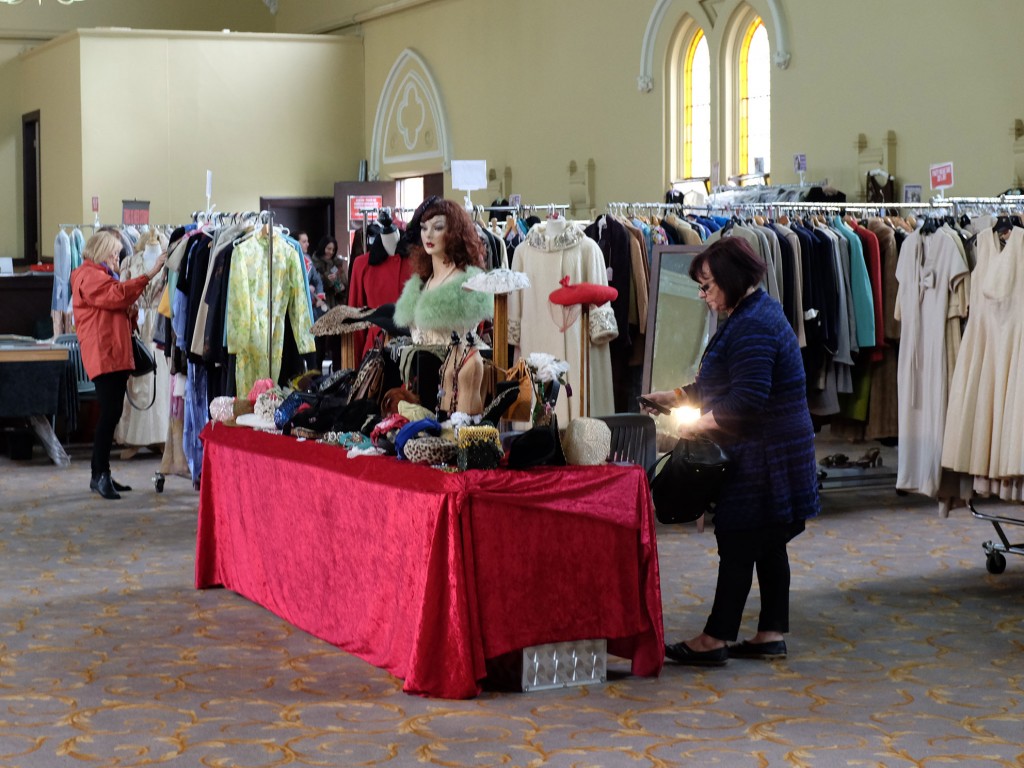 Stockings…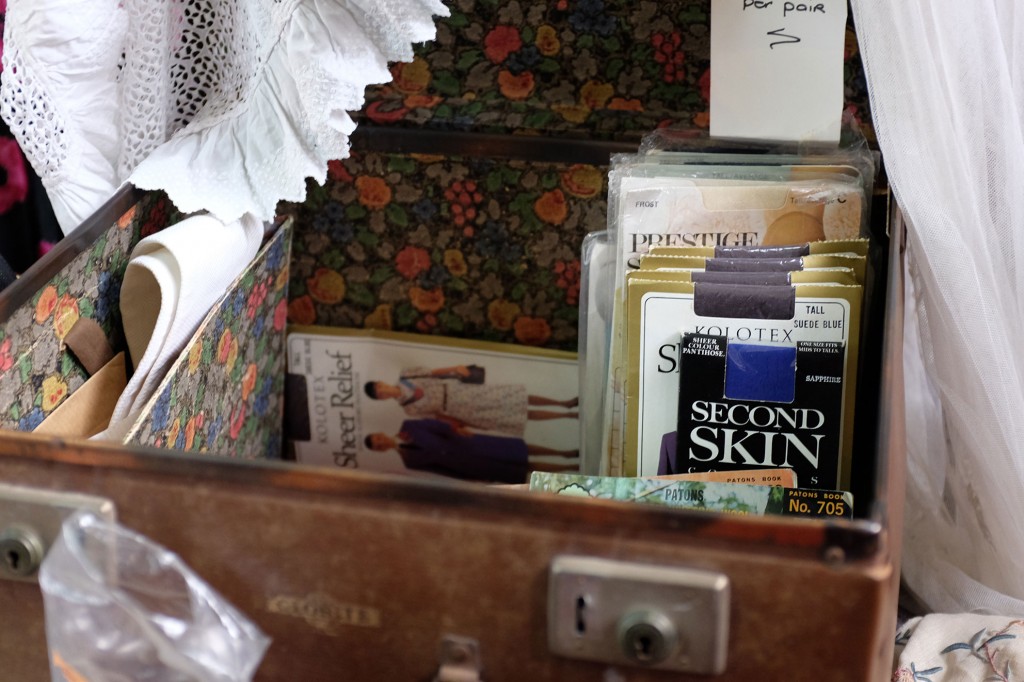 There was more then just fashion….discovered an old book on the Melbourne Botanic Gardens…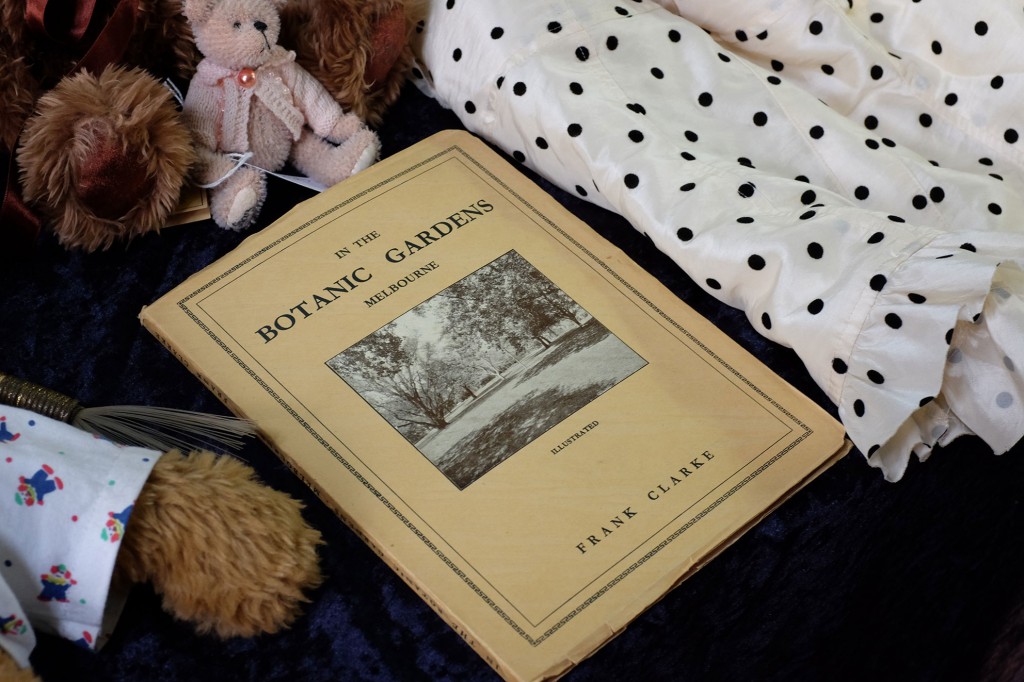 And something I haven't seen before…a stylus typewriter circa 1900…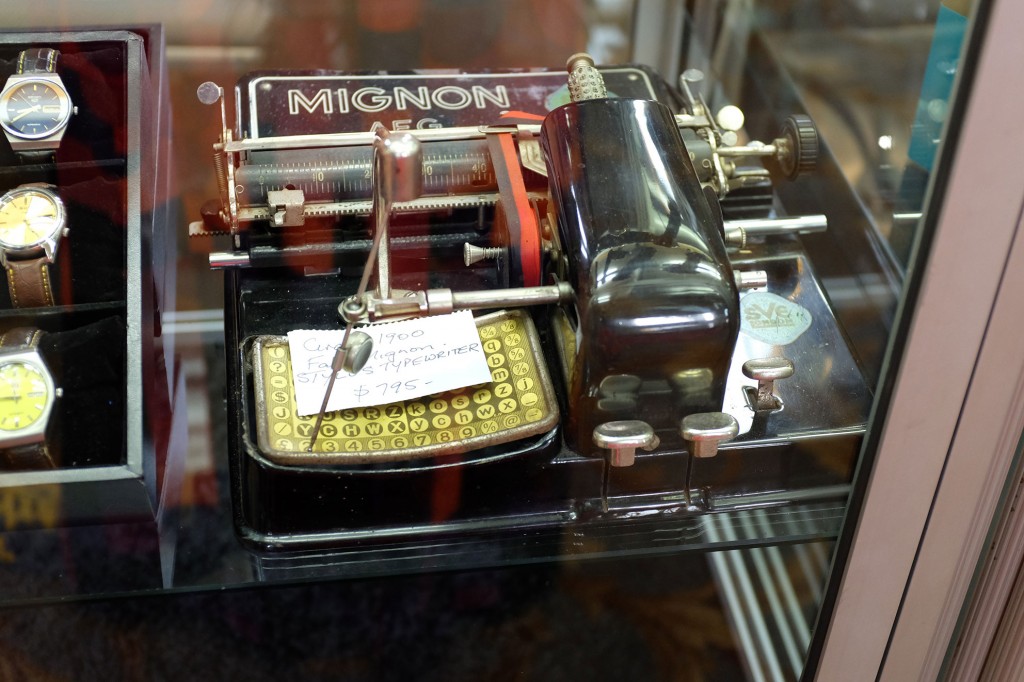 On display on the stage was a pretty frock…it is a day dress from around 1855…..a real treasure!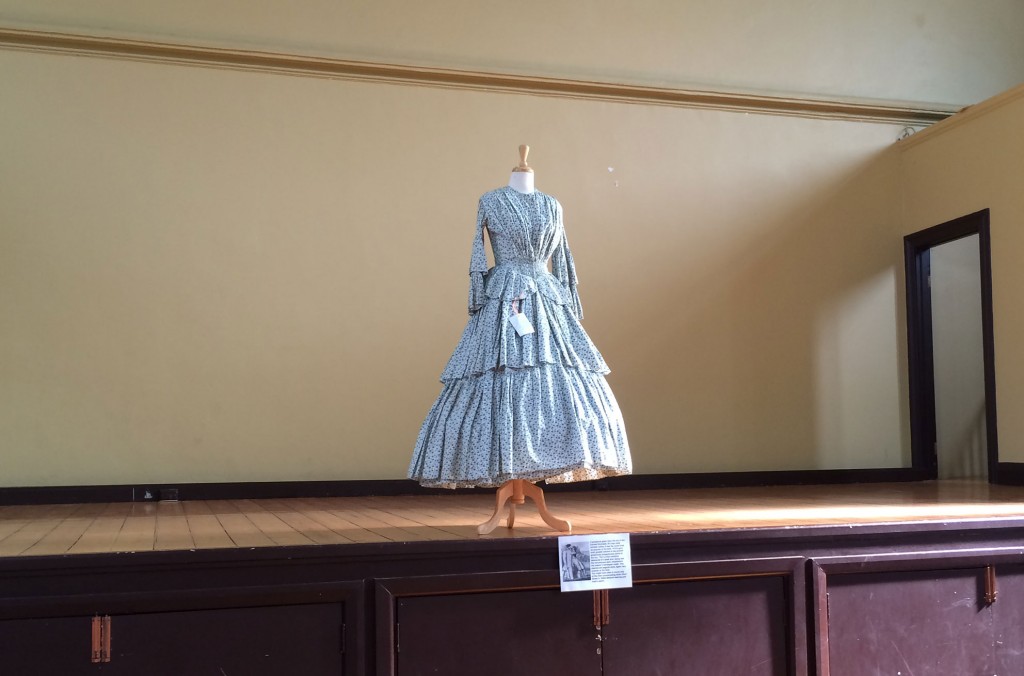 I didn't leave empty handed….bought a coat…yes, another one…but it was so cold outside!
Well, that's my excuse anyway….!
To find out more about the Frock Up Fairs, click here to visit the website!