I only found out about "The Way We Wear Winter 2014" vintage fair by accident late last week, but thanks to Dames of Distinction, we were able to get a couple of free tickets, so we squeezed some time in over the weekend to check it out!
The fair was held in the lovely old Williamstown Town Hall….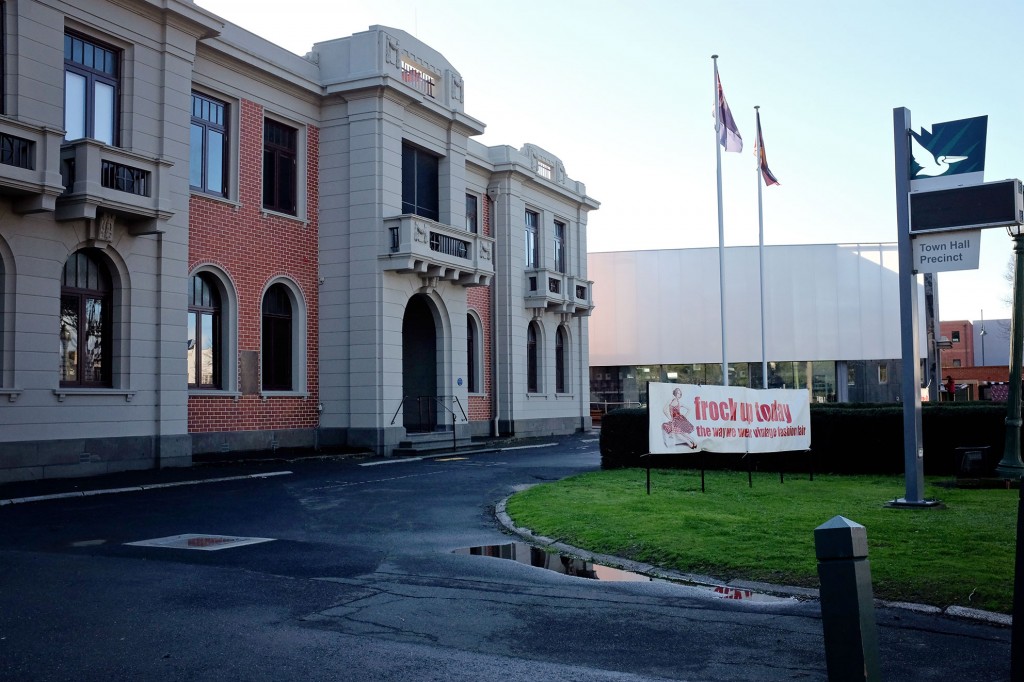 It was a perfect venue for a vintage fair…open with huge windows with lots of light and sunshine…..although it was rather cold inside due to the freezing winter weather, so I was rather glad I had worn an extra layer!!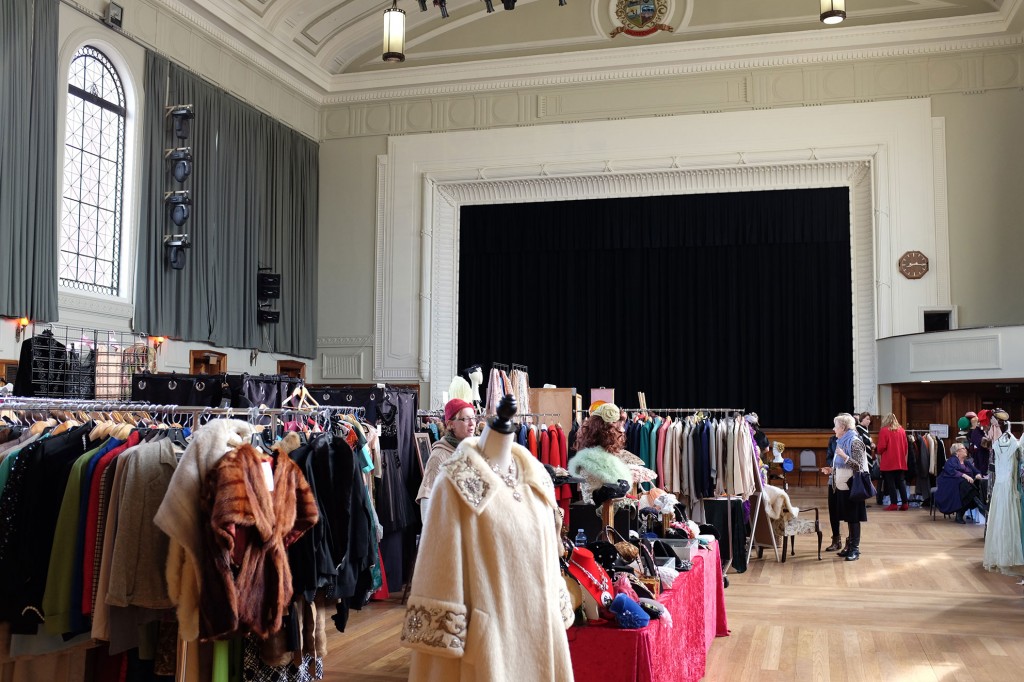 As I am a total newbie when it comes to these things, I must admit I was a bit overwhelmed by all the racks filled with clothes from every era, plus shoes, bags, hats….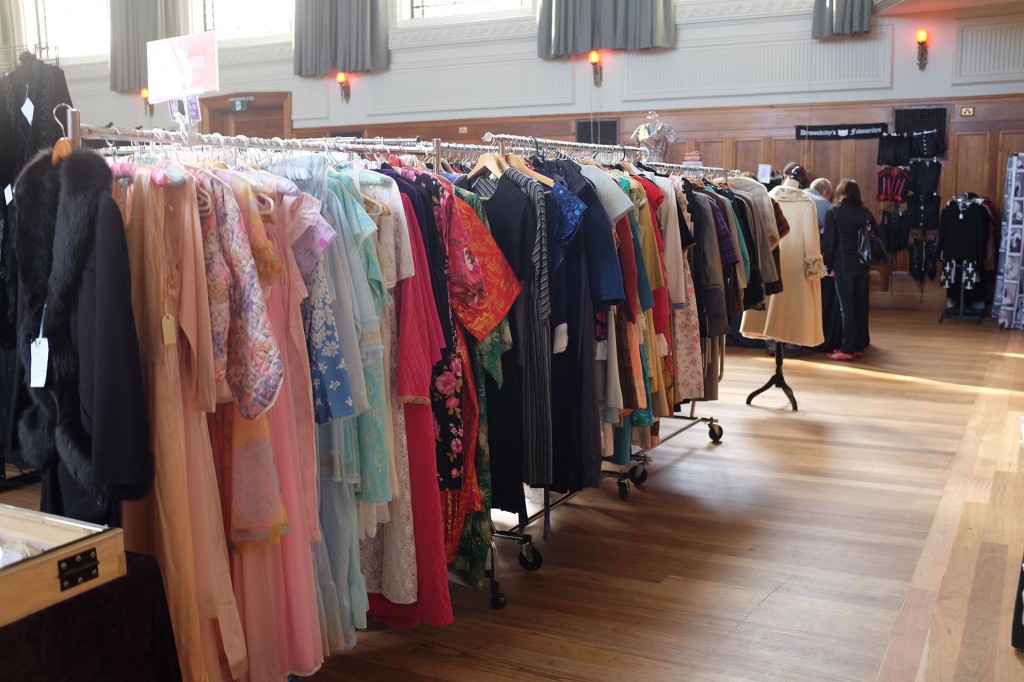 There were a couple of dresses from the late 1800s…how gorgeous are these…look at the detail!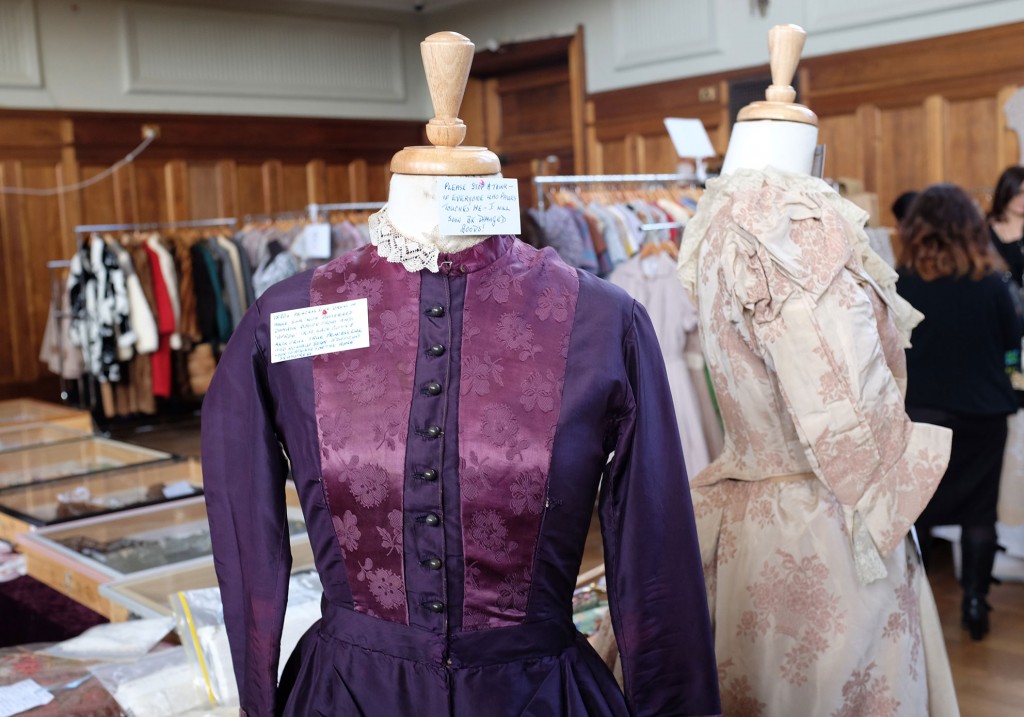 Look at this fabulous black dress…wish I had a formal occasion to wear it to!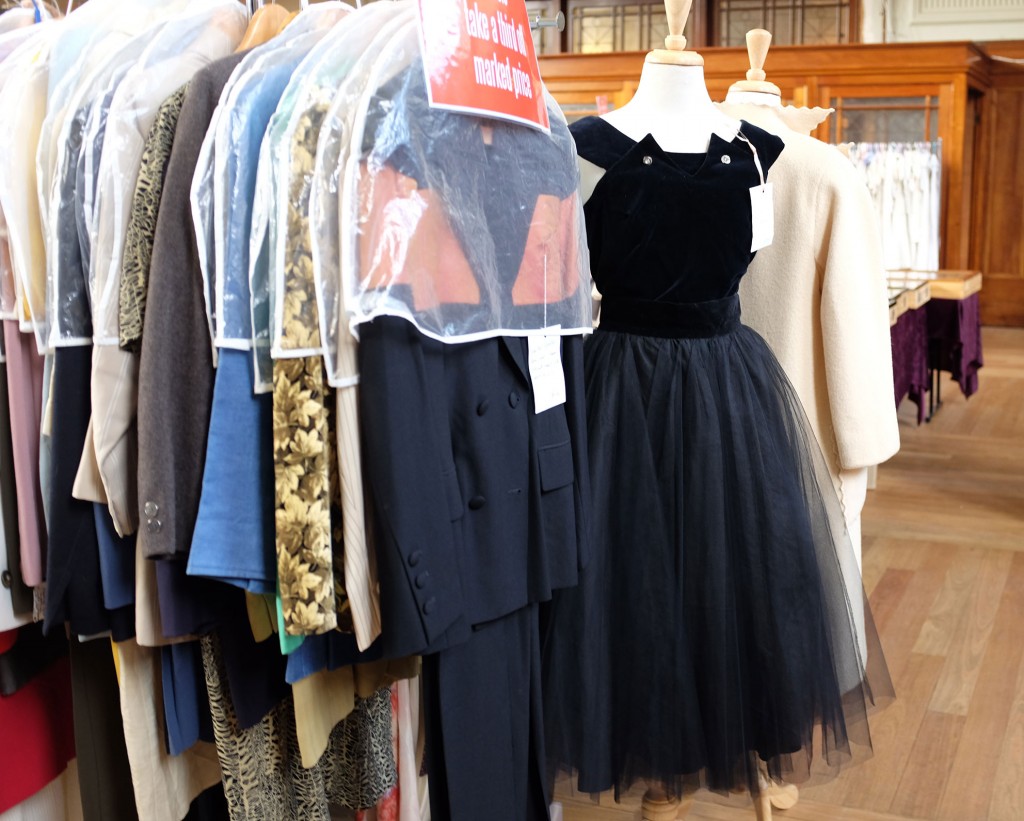 Absolutely fell in love with this dress…it is from the 1930s, and just beautiful…I couldn't get a good photo of it, but took this so I could dream about it…although I am not sure I would have fitted into it anyway…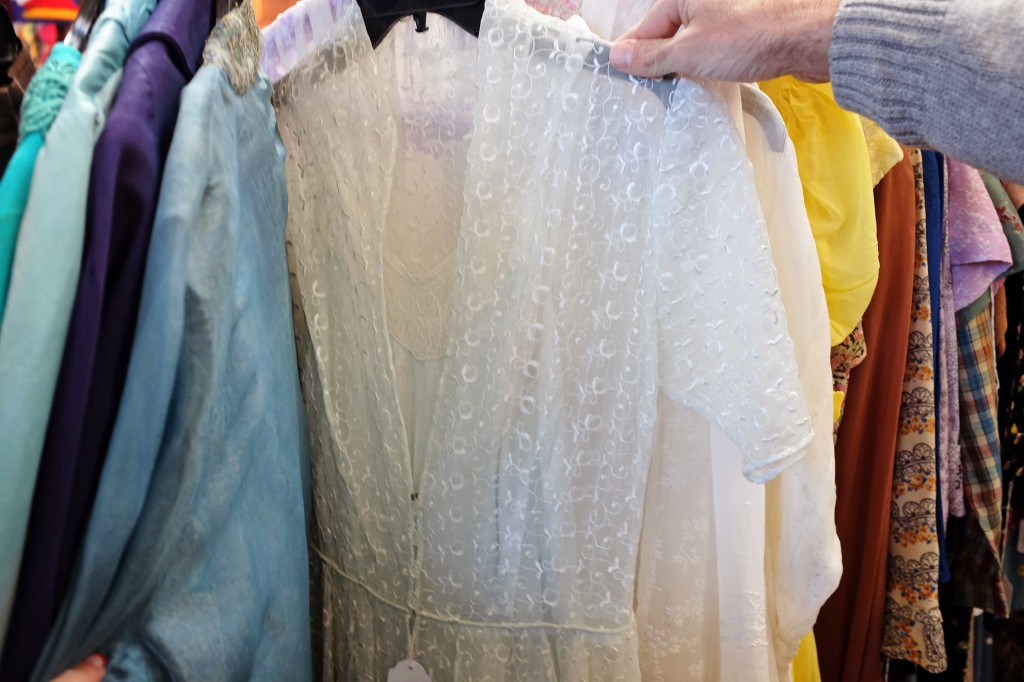 I met up with the lovely ladies from Dames of Distinction, to thank them for our tickets…will definitely be going to visit them soon for a makeover!
In the meantime, I am now the proud owner of some seamed stockings…I hope I can put them on without putting a hole in them as per my usual way..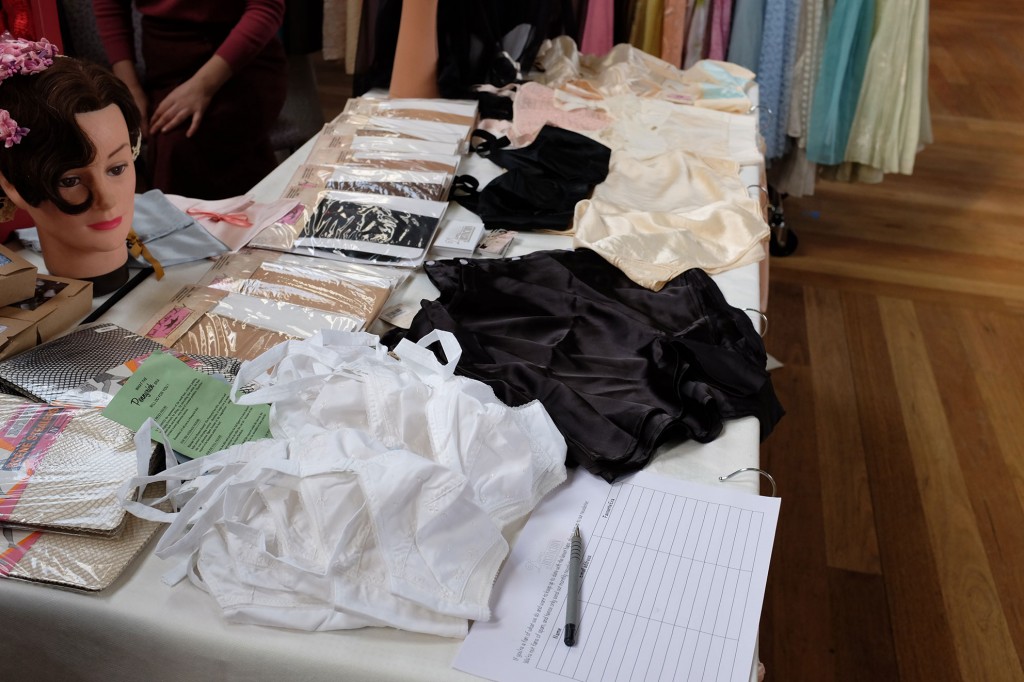 I am discovering that some people in the vintage world can be really friendly, while others can be a bit offish and sometimes totally ignore you….as though they can tell that I still have my L plates on and don't want to waste their time!
As a newbie, any assistance as to what might suit me…and be in my size….is very much appreciated!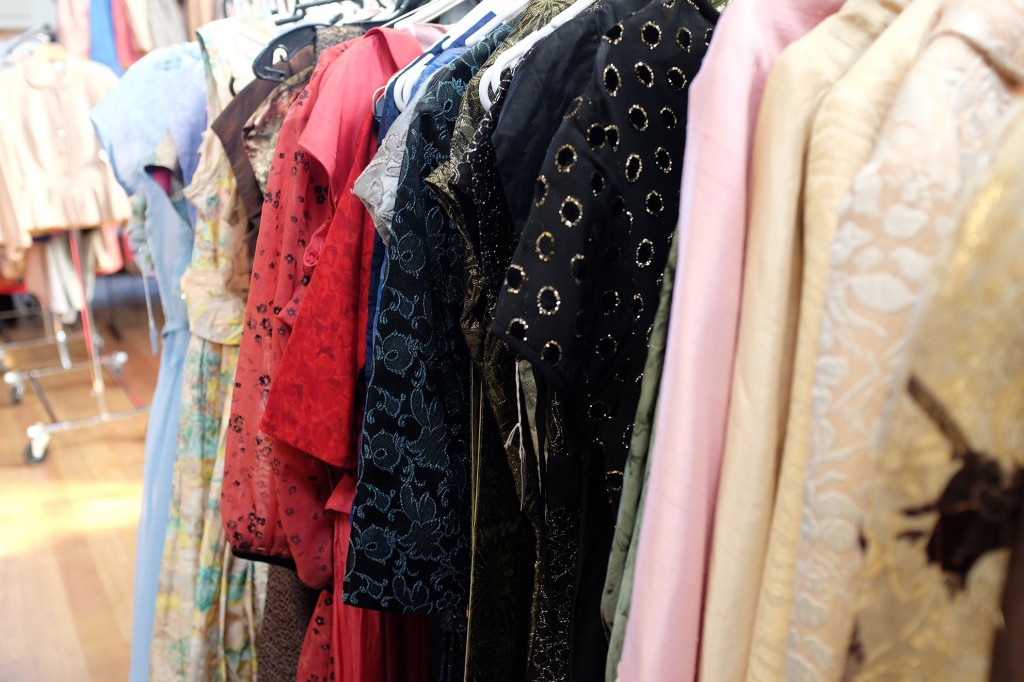 However, after doing a few rounds of the hall, a couple of dresses from Vintage Linens and Collectables by Bruna Capodanno caught my eye…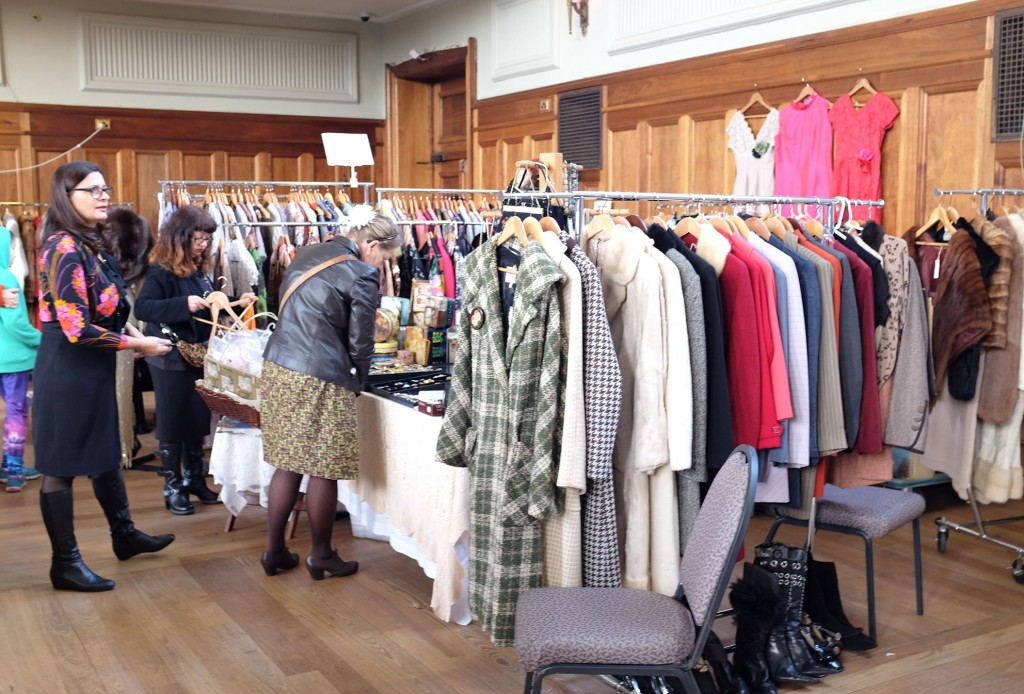 The ladies were very helpful with both sizing and suggestions, and I ended up trying two dresses on…..loved them both, although one will need a little adjustment before I can wear it as it is a little on the small side….the other one was just perfect!
Which reminds me, I really need to find a good dressmaker as I now have a few things that need a little tweaking….any suggestions?
So our trip to Williamstown was definitely worth it, and I left very happy with the new additions to my vintage wardrobe…but there were so many gorgeous things…I am really going to have to start putting myself on a strict budget and keep to my wishlist!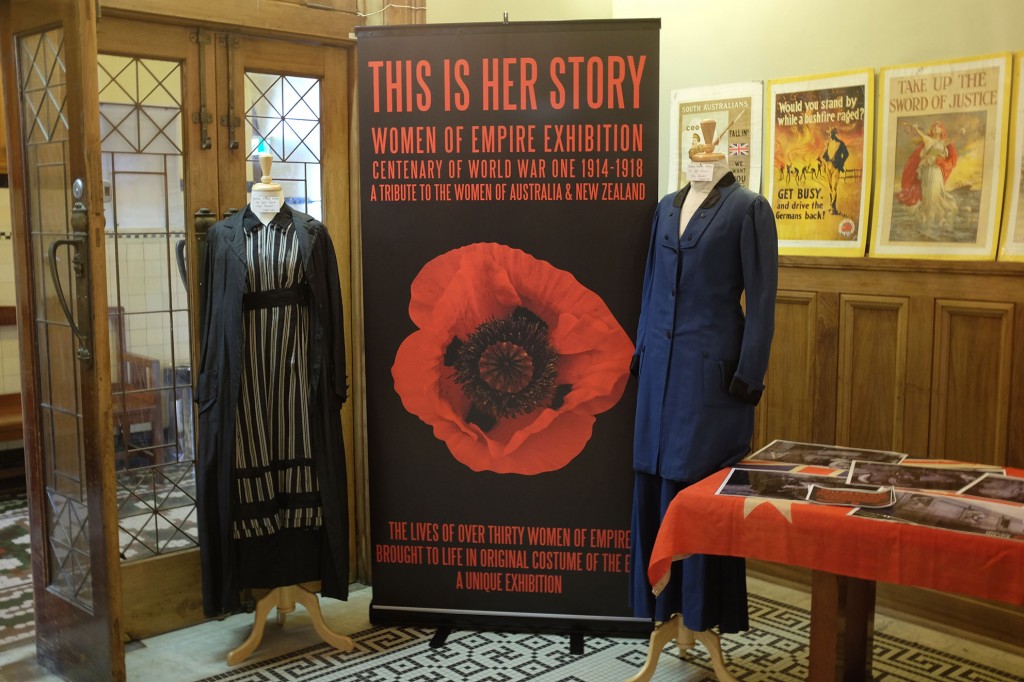 The next Melbourne event for Frock Up Australia is 22nd/23rd November at the Williamstown Town Hall.