Pentridge used to be a notorious prison in Melbourne…Coburg to be exact.
Built in 1851, Pentridge housed Victoria's worst criminals…the very worst…
I remember going there when it was first opened to the public after it closed in May, 1997…it was eerie and creepy, but strangely fascinating.
I can still remember chills when going into Jika Jika…the maximum security area…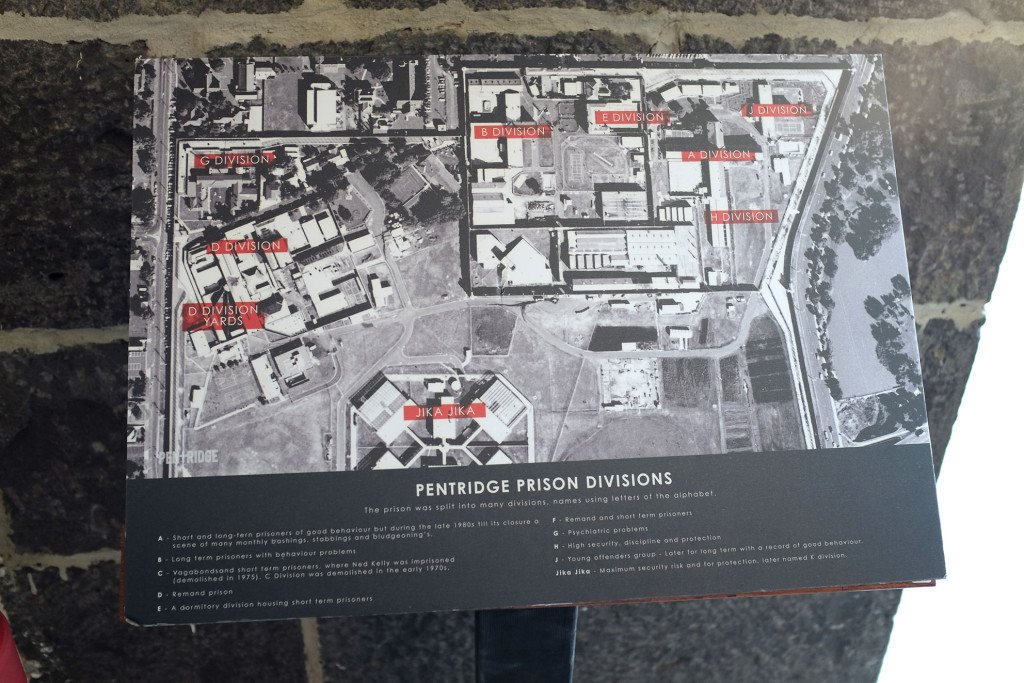 Since then, the area has been developed with many apartment buildings, but some of the older prison buildings remain.
Today, we made the trip over to check out a market being held in Division D which used to house the remand prisoners.
This building was also where the last man to be executed in Australia was hanged on 3rd February back in 1967.
The Urban Revival Market is a relatively new market, but I believe it has been held at Pentridge once before…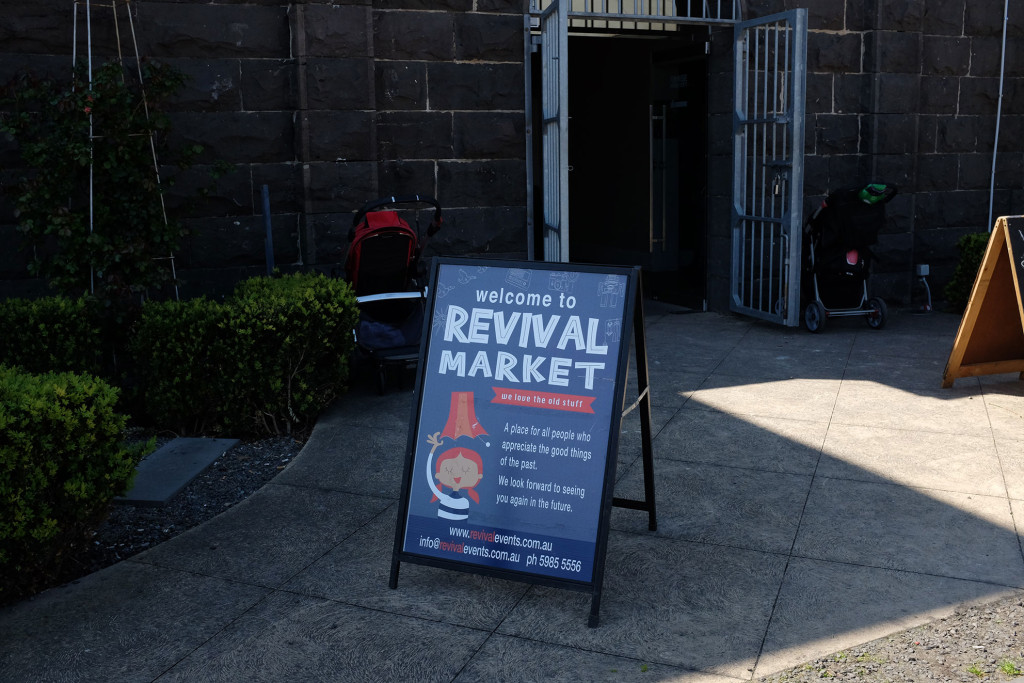 The cost of entry was $2, and you enter into the blue stone building and down a flight of stairs…the stalls set up along the bottom floor of the cell block.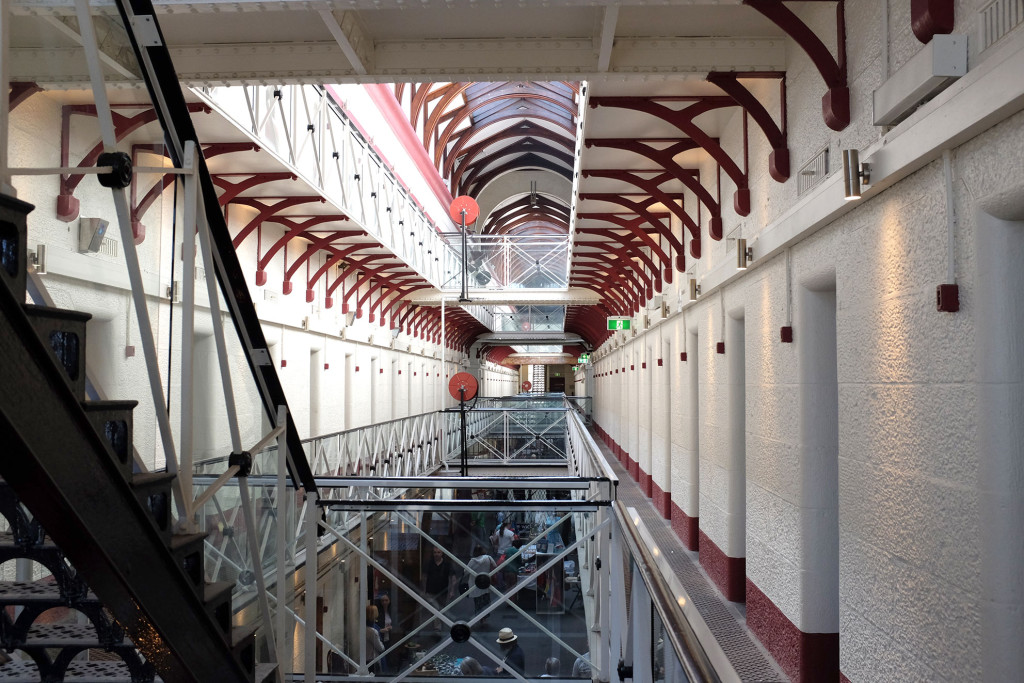 It was a bit surreal walking through the stalls, knowing the history behind the surroundings…but it is actually quite a good venue for a market.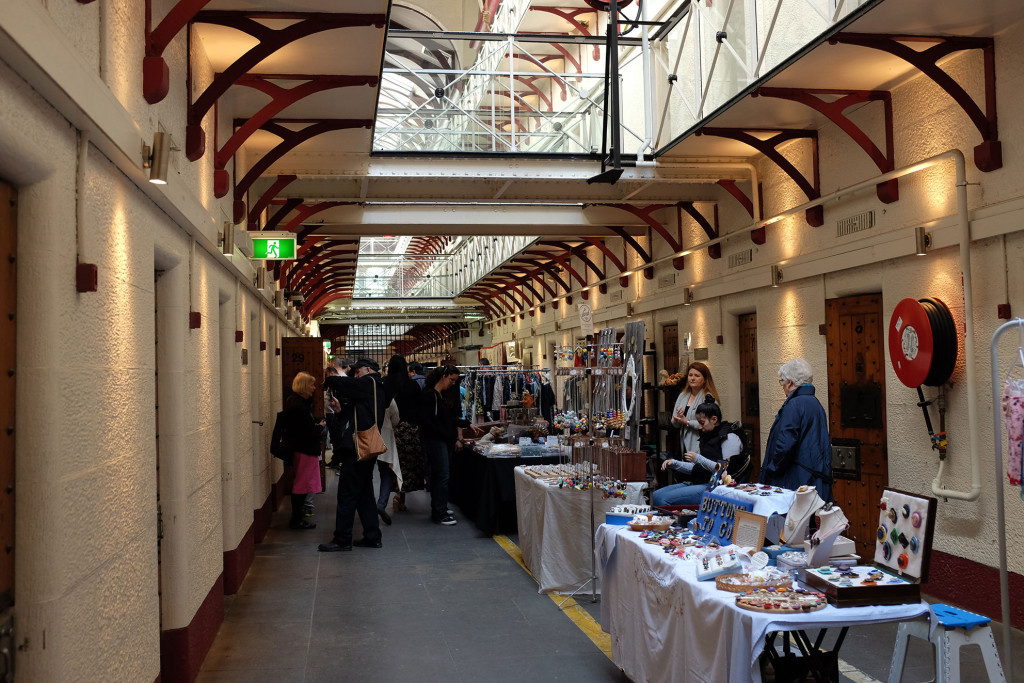 However, for this particular market, there weren't a lot of stalls, although everyone was friendly and there were some lovely hand made items for sale…including these fabulous terrariums…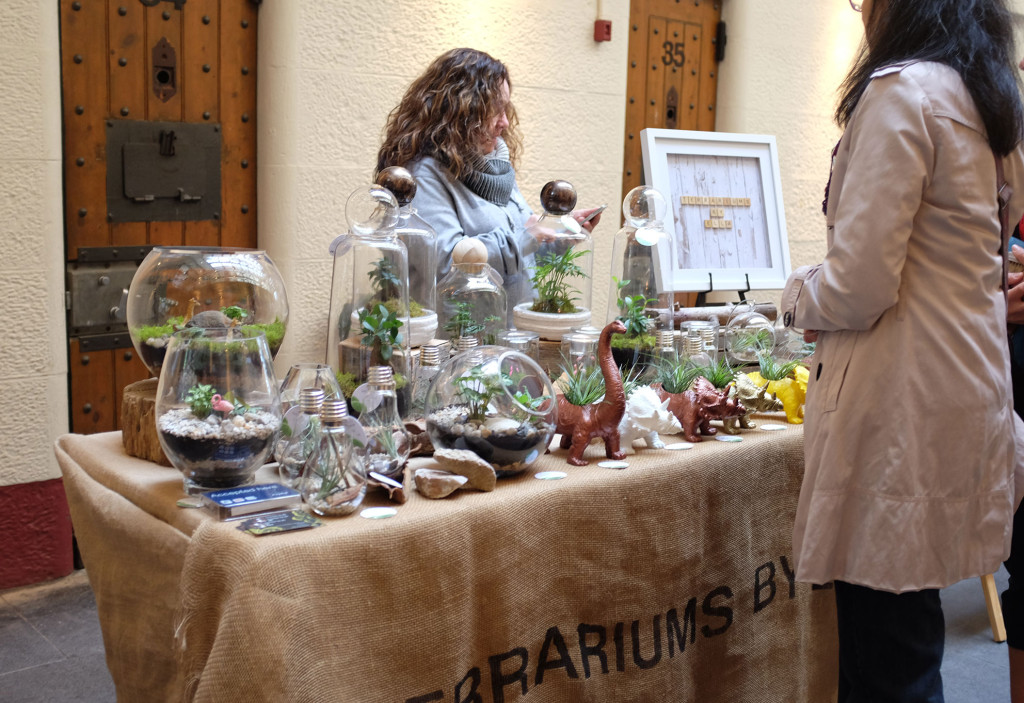 I was hoping for some vintage clothing but no luck….there wasn't much vintage anything there at all.
Out in the exercise yard were a few more stalls plus some street food vendors…a live band was also playing.
We struck out here too as the coffee stall had forgotten to bring tea…we noticed we weren't the only disappointed tea drinkers there so they lost quite a few customers….lesson learned…don't forget the tea!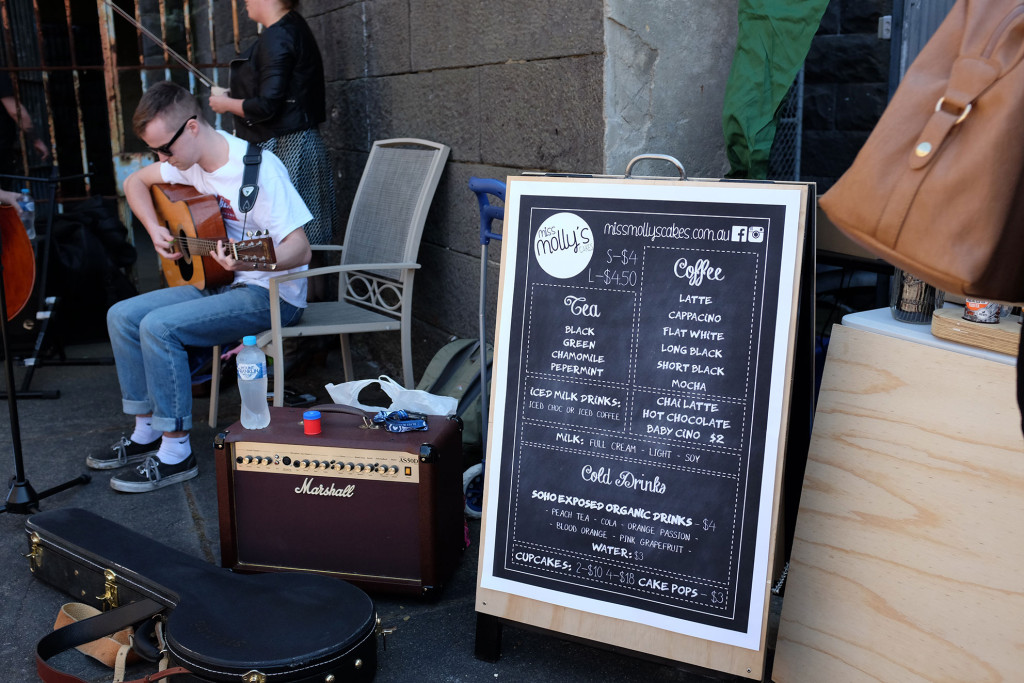 However, all was not lost…we found some chairs in the sun, and enjoyed listening to the music, while contemplating what it would have been like back in those dark prison days.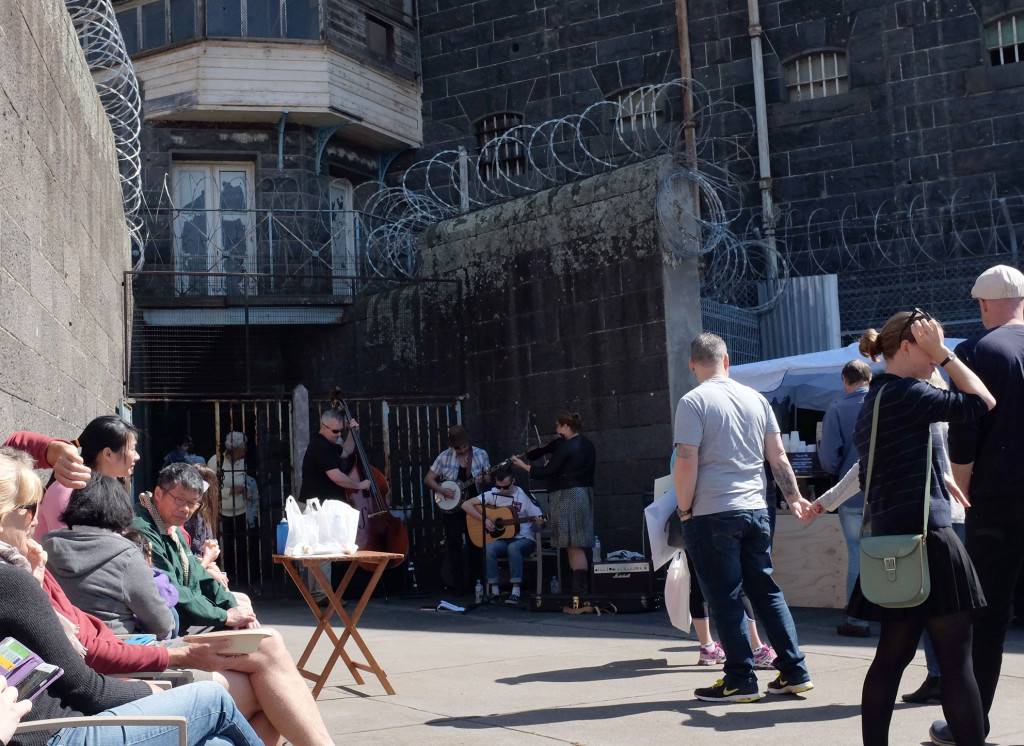 There were certainly plenty of reminders of what was needed to keep the residents in…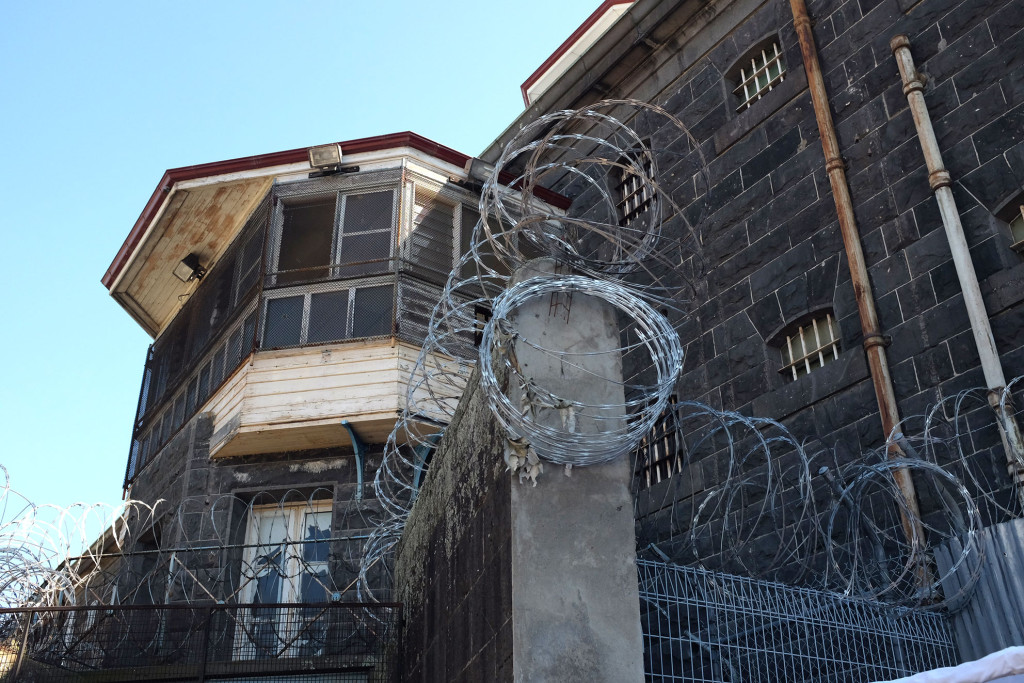 We arrived at the market about 10.30am, an hour after it opened, and it was pretty quiet…but by the time we left about an hour later, it was busy with quite a few people wandering though, and settling outside in the sun.
Although we left empty handed, we enjoyed our visit…we found it particularly interesting to see the prison again, and to see what had been done in the area.
The Urban Revival Market is a good quality market in a great venue..with plenty of parking…but hopefully they can attract more sellers and provide a wider range of goods for future events.
Click here to visit the Revival Events website page for updates on future markets!