On this day three years ago, my husband and I had the most stressful, emotional, so happy yet so sad kind of day.
It was on this day, that we got the call to say that there was a suitable donor liver available, and to come into the hospital.
It was on this day that my husband underwent a 7 hour liver transplant to save his life.
It was on this day that our future suddenly looked so much brighter.
The call came through at about 7am…my husband was just walking into the gym to do the little exercise that he could do.
He rang me, but I didn't answer as I had left my phone in the bedroom, and was in the kitchen, making breakfast.
Which meant that family knew about it before I did!
One occasions such as this, it is hard to keep everyone updated…and that's where I found Facebook to be invaluable.
I was able to update as things happened, and knew that the messages would be passed along to all our family and friends.
And it was a comfort for us as comments started to come in…we felt loved and supported despite the stressful waiting….waiting…waiting…
I thought I would go through the posts I did on that day…keep in mind we had already experienced one dummy run, so were very aware that this could have turned out to be another one…
Some of you may remember these…we did find out later that many of our family and friends spent the day refreshing Facebook, eager any good news.
First post…7.45am….apologies for the spelling mistake…

then 10.30am….

11.15am….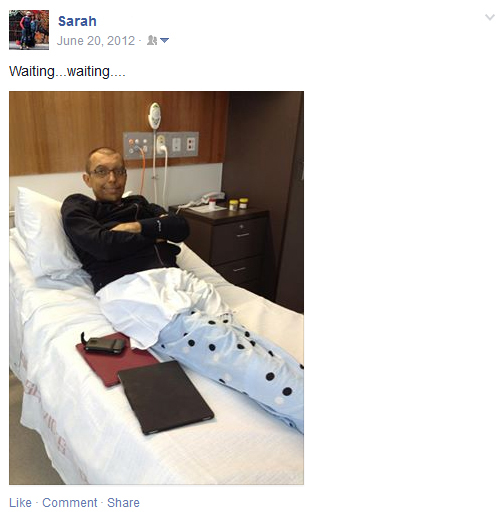 12.45pm…

2.00pm…

2.15pm…

4.00pm

6.00pm…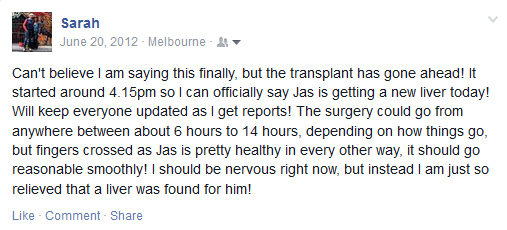 6.30pm…

7.20pm…

9.20pm…

10.50pm…

12.35am…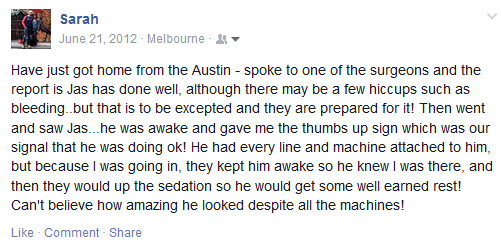 This is what he looked like…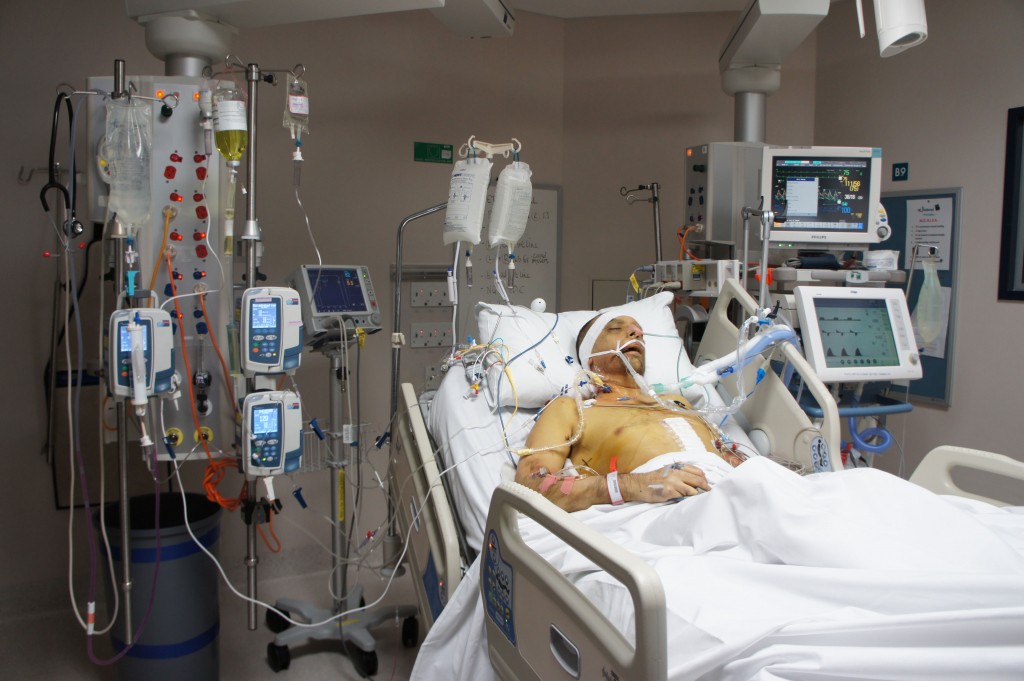 And that was the start of a recovery that saw him out of ICU and into the ward within 48 hours, and then home in 9 days!
Today also has a sad side to it…we know a family…somewhere…is remembering their loved one. We can't thank them enough for allowing organ donation and we will remain eternally grateful for the gift that my husband received.
I have to say I still can't believe just how well it all went…having a liver transplant is still high risk, but for my husband, the risk of dying was higher if he didn't have a transplant…but with a combination of an excellent donor liver, the best medical staff, and my husband's amazing strength and positive attitude, he is alive and well three years later!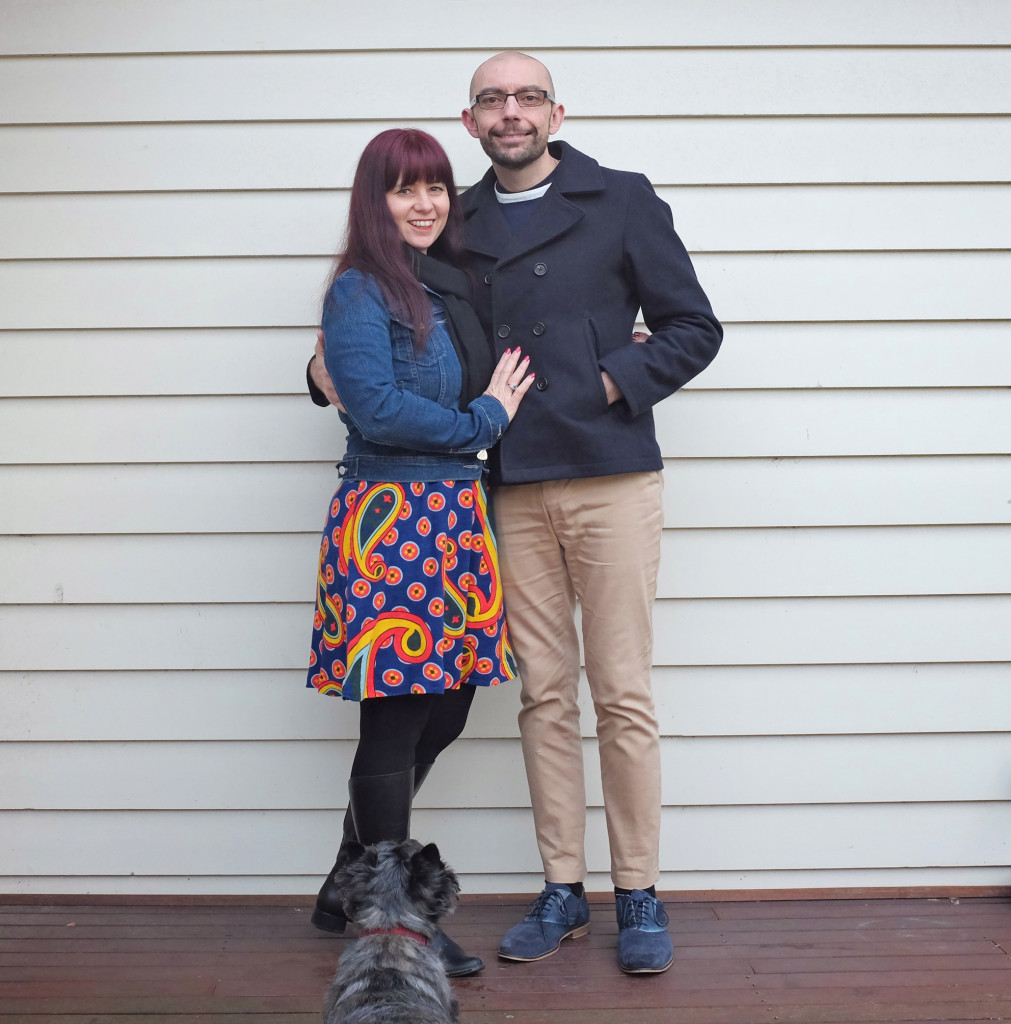 Fingers crossed, he will remain so for many, many years!
If you have any questions about organ donation, living with Primary sclerosing cholangitis (PSC) , or having a transplant, please do not hesitate to contact us!