We used to love coming to this cosy cafe, located just off the main street in Queenscliff, and we were sad when it closed down.
The building sat empty for ages, so it was great to hear that it was open again! We decided to pop in one afternoon, and have a cup of tea.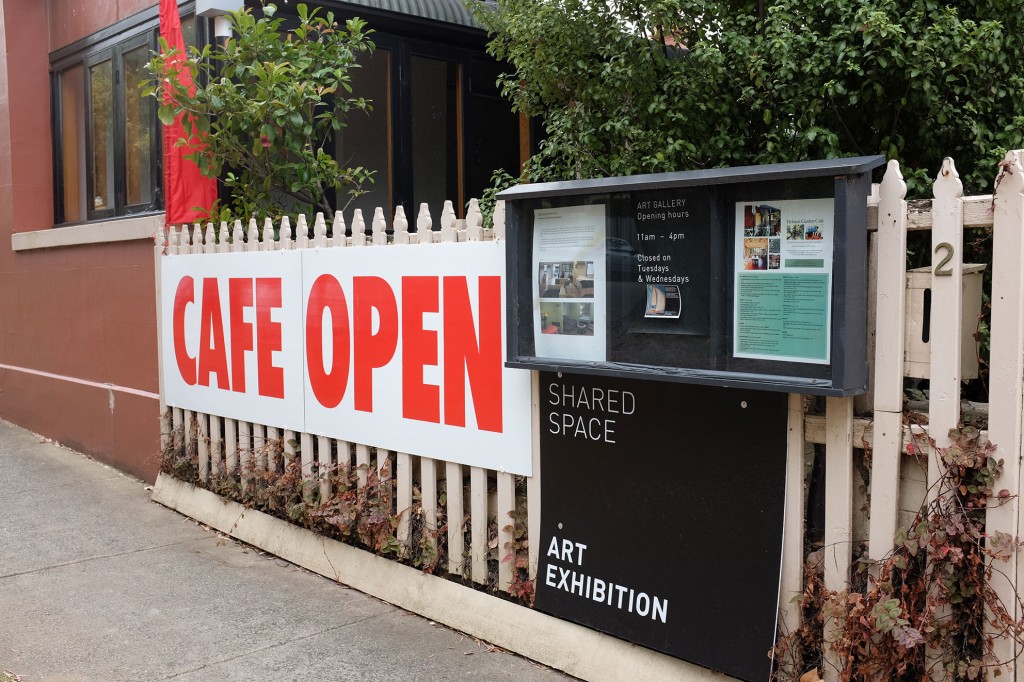 The cafe is secluded…hidden behind a gallery….you walk off the street, through a gateway into a lovely garden…it really is a gorgeous entrance….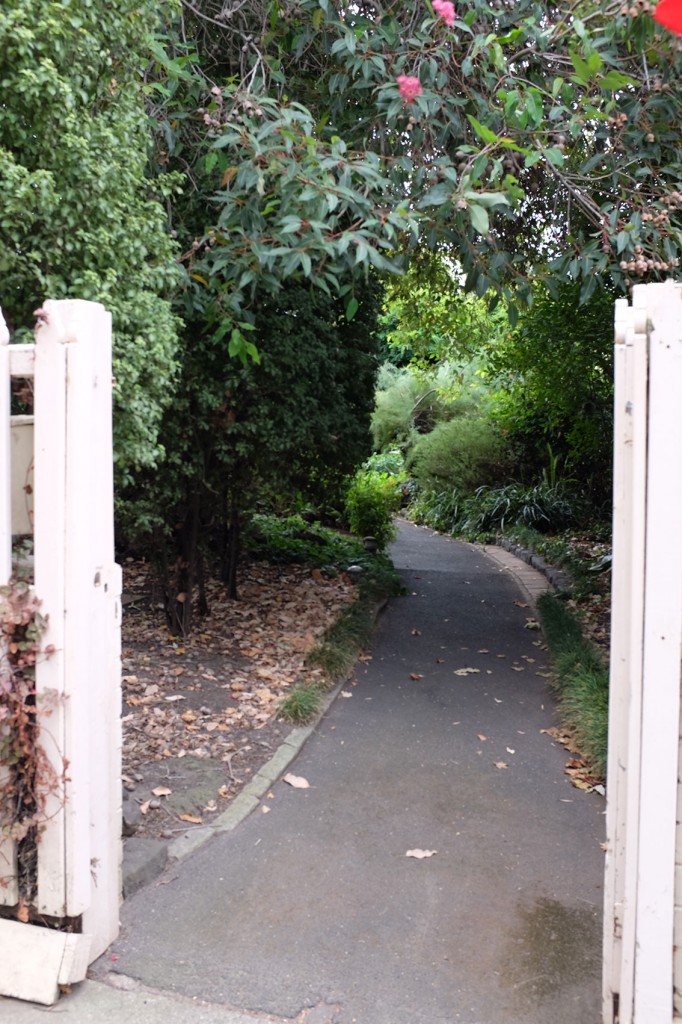 It is one of the prettiest cafes you would ever find!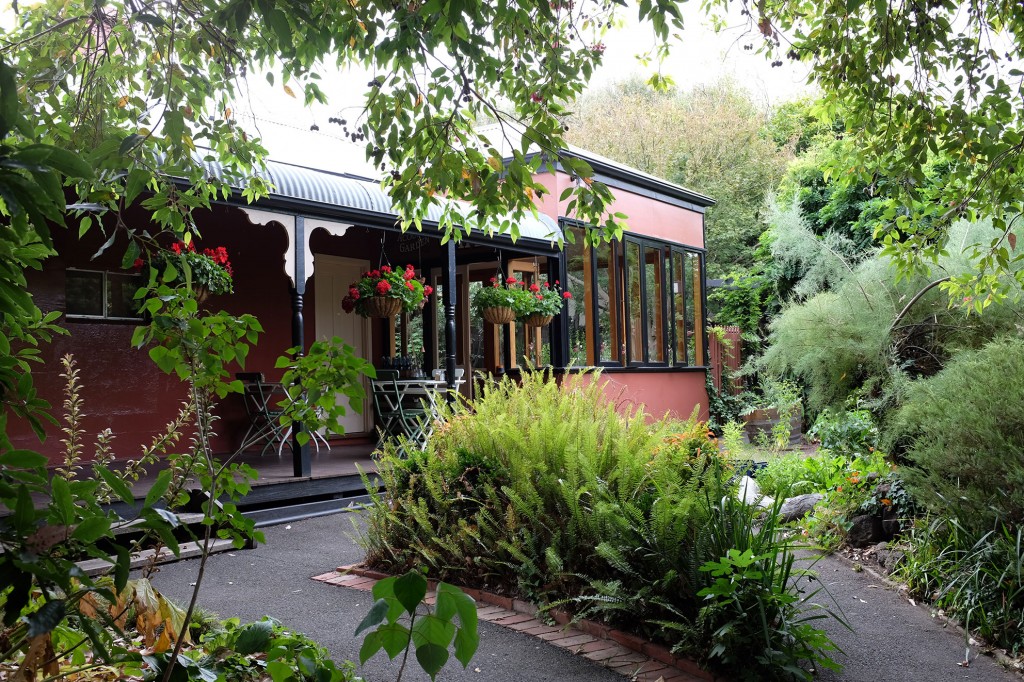 There is an outside courtyard, which has some shady areas to sit out of the sun..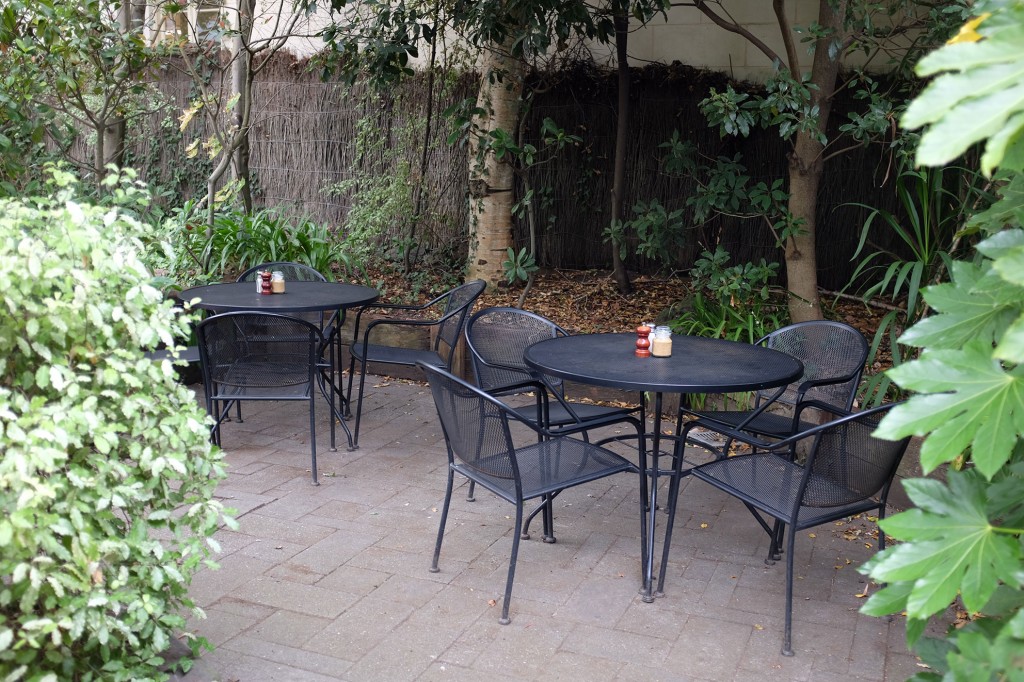 There is even a goldfish pond a with small fountain…creating a peaceful background!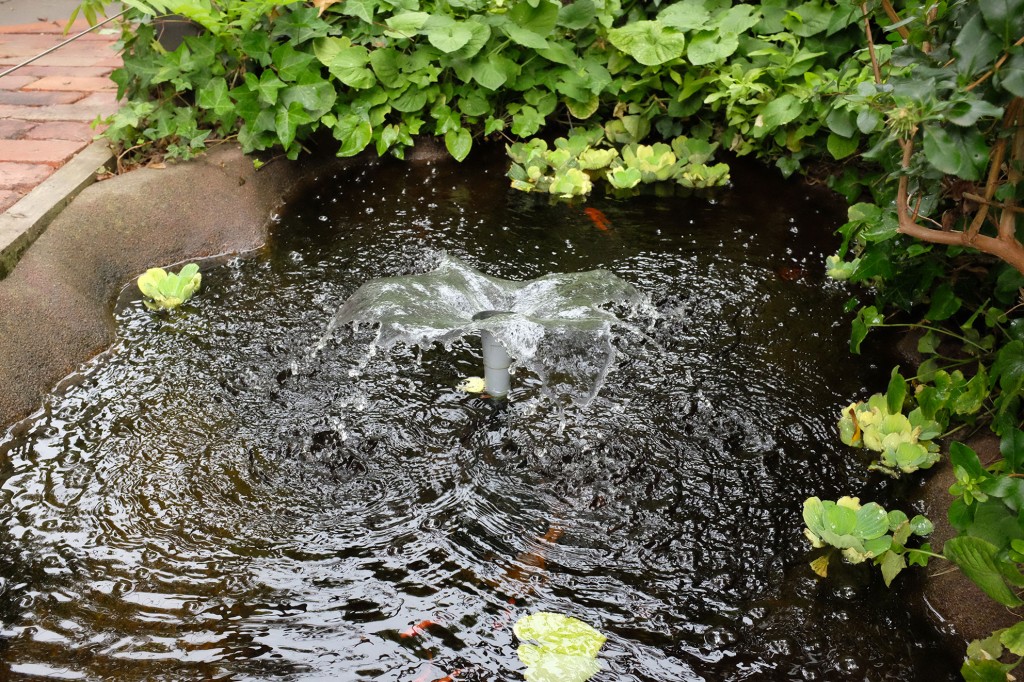 I love the open design of the cafe, with windows all around that can be opened up…loved the vases with fresh flowers…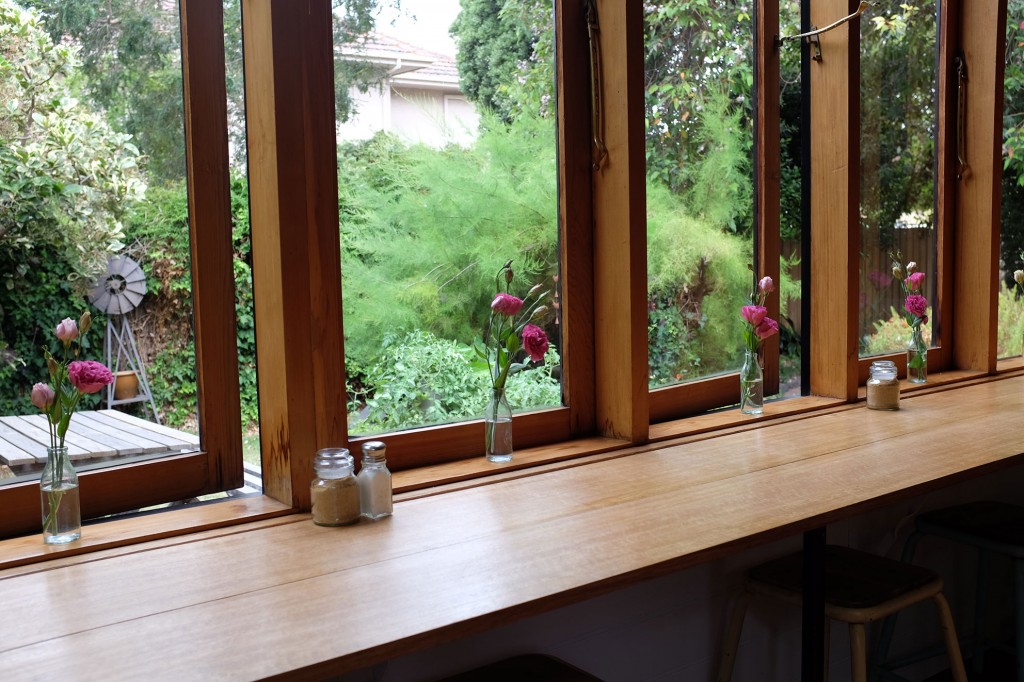 Inside the cafe, there is one large table in the centre of the space, with a few smaller tables next to the windows.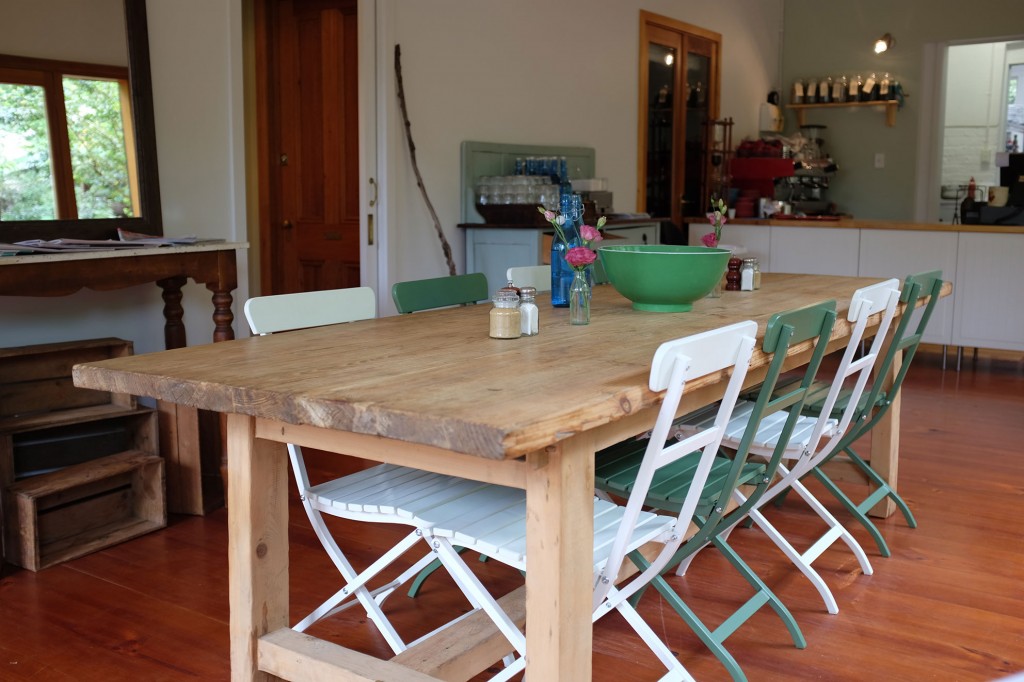 We ordered two chai teas..with soy milk…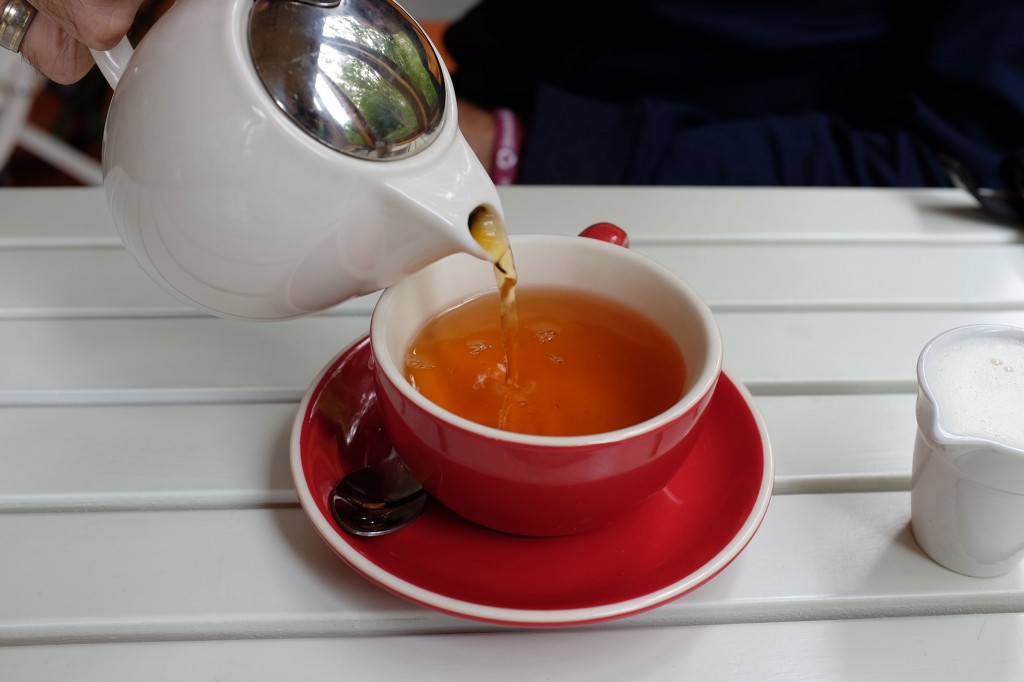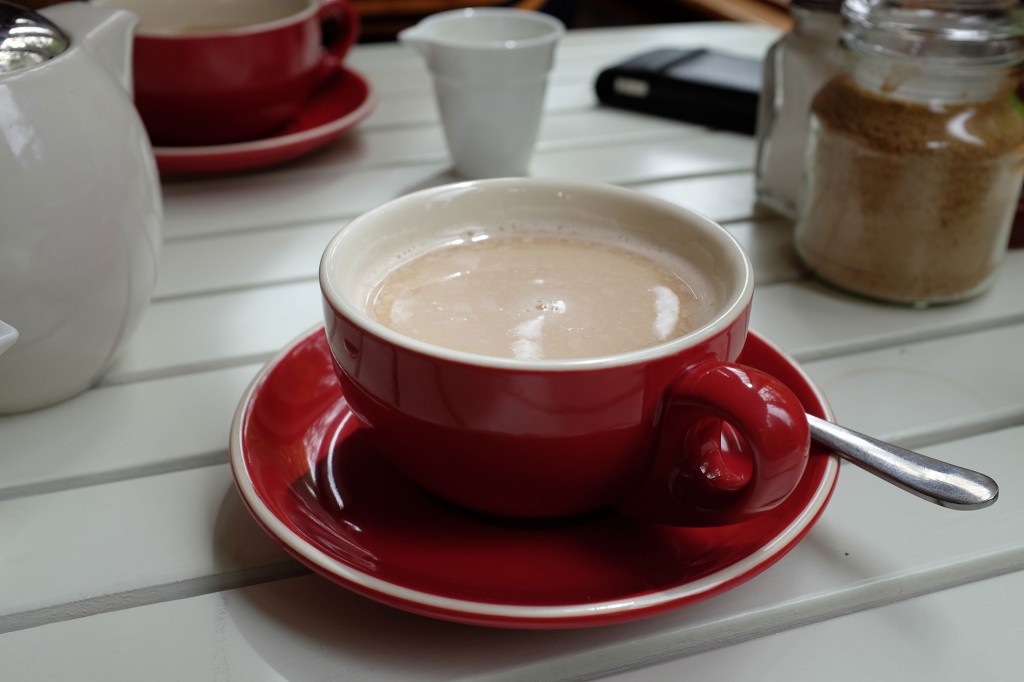 However, even though we love the surroundings, and enjoyed our chai tea, the staff weren't exactly welcoming…barely got a  "hello" out of the waitress so I was thankful that I wasn't trying to organise a dairy free meal for me.
But the atmosphere was rather uncomfortable which was a great shame, and something we haven't come across before…. we were the only ones there for most of the time.
On a more positive note, there was a family just finishing off a late lunch when we arrived, and they commented favorably on the food, which I have to say did look delicious from where we sat!
So would we go back?
Not sure, but its such a beautiful venue, we might brave it for brunch in the future!
Maybe we just caught them on a bad day…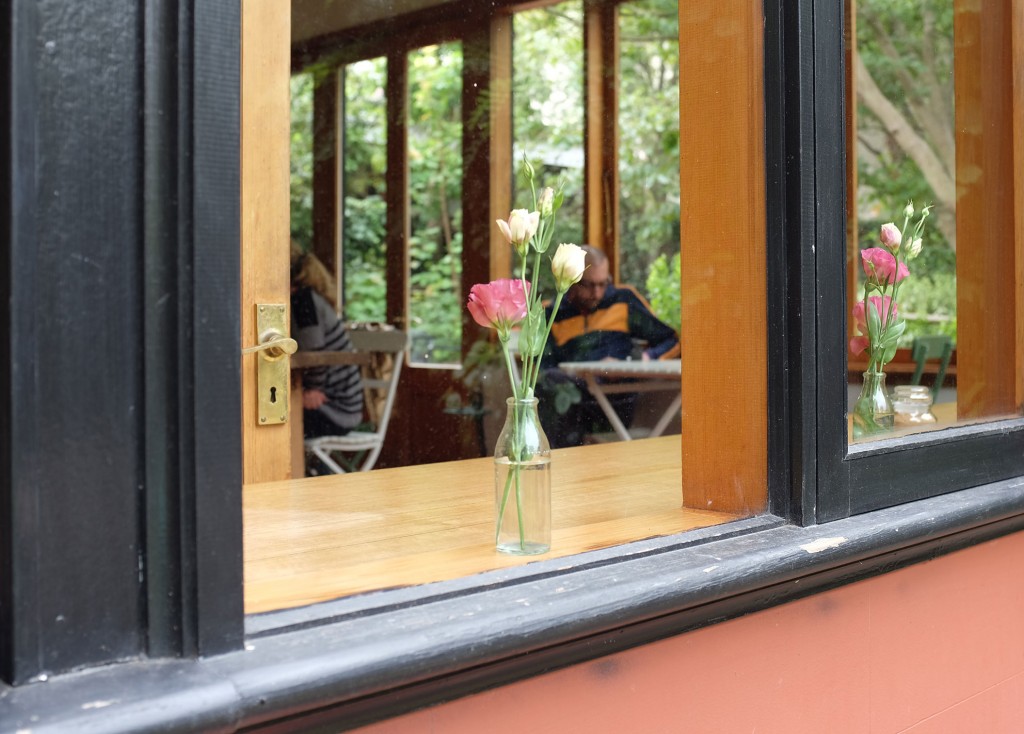 Hobson Cafe is located at 2 Hobson Street, Queenscliffe VIC 3225.

Open Thursday – Monday 8am till 5pm – All day breakfast is available!