One of the loveliest sights in this seaside town of Port Douglas is that of a little white building, nestled in amoungst the palm trees.
St Mary's by the Sea is an historic, fully restored non-denominational chapel which is popular for weddings, as well as having services on Sundays…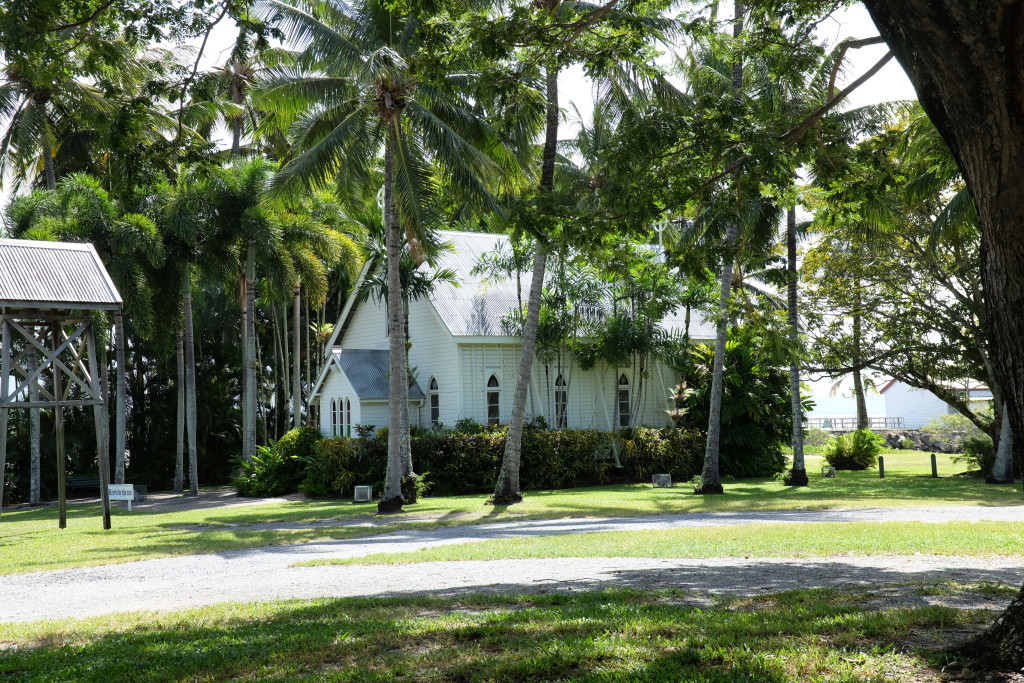 When you go inside, your attention is immediately focused on the huge glass altar window through which are amazing views of the Sugar Wharf, the Coral Sea and the  mountains beyond.
You can see the large window in the image below…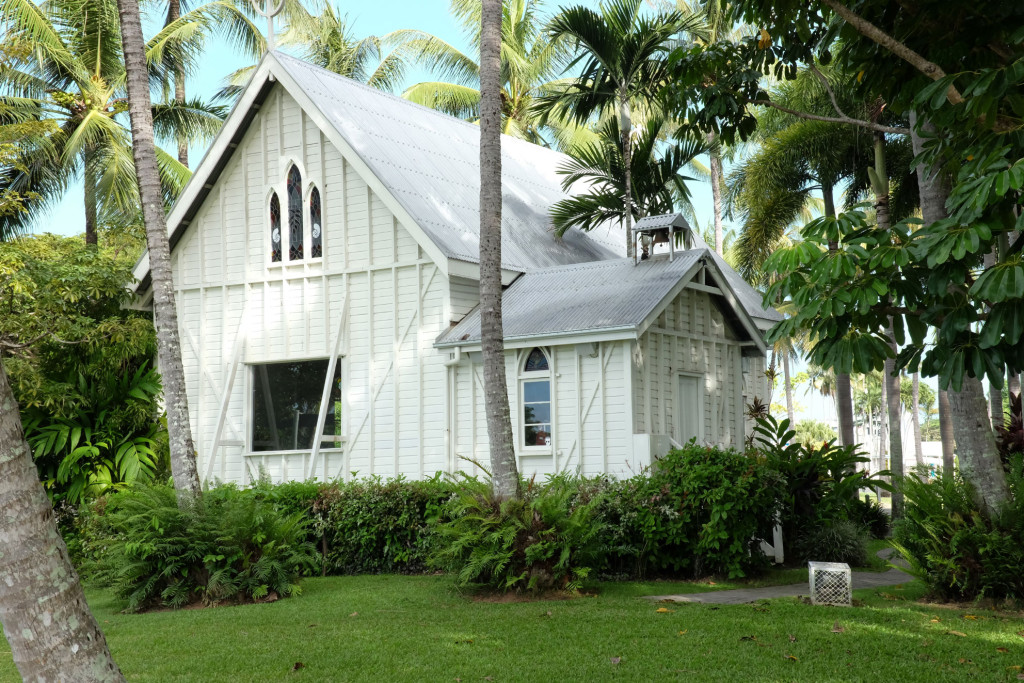 Sadly, I wasn't able to get a good shot inside, but this is the view that the window looks out on…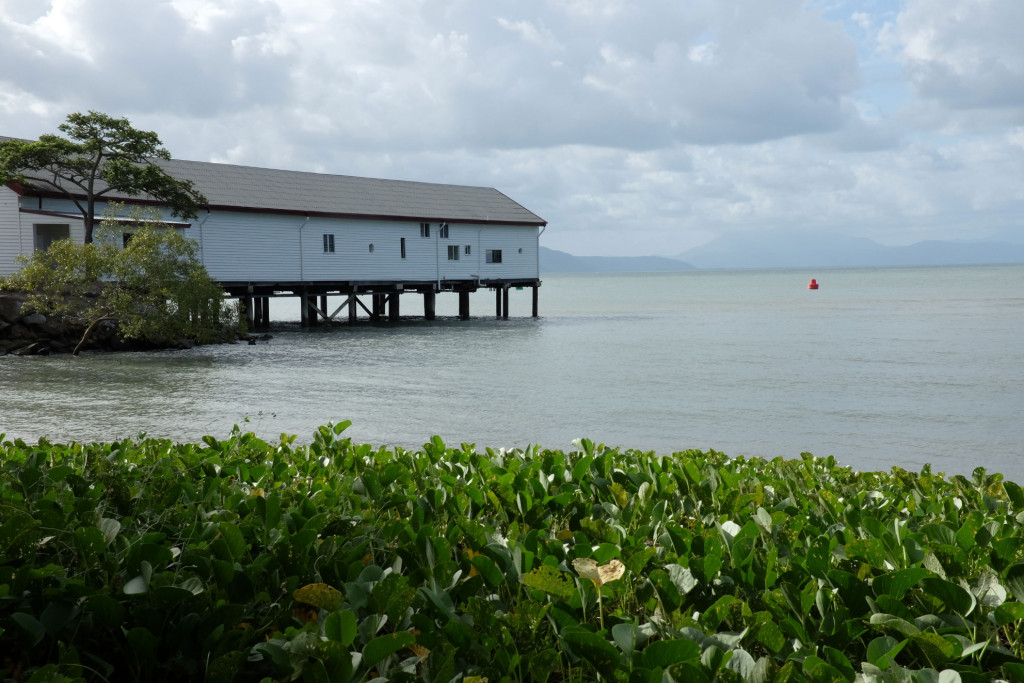 As I love finding out about the history of places we visit, I delved into the past to find out more about this historic building…and the first thing I discovered was that the chapel wasn't always located in the beautiful spot it is today.
It originally was located up the hill on a side street just off the main street…the only reminder of what was once there is an info board…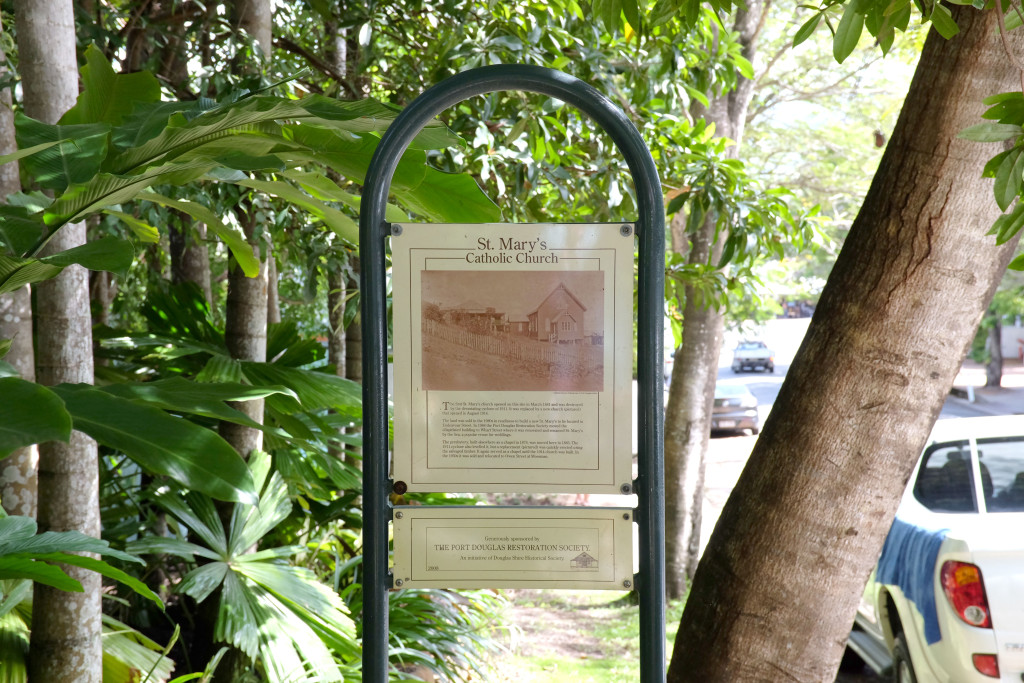 And it wasn't the original St Mary's of the Sea…the first one was destroyed by the cyclone that hit 16th March, 1911….many people left Port Douglas after the cycone due to considerable hardship, but a small community remained and began to slowly rebuild.
The construction of the new Catholic church began with the laying of a foundation block in December 1913…it was completed sometime in 1914.
Over the years, the building was poorly maintained, and it was decommissioned in October 1988
There were apparently threats of demolition but thankfully, he Port Douglas Restoration Society, relocated it in November 1988, renovated it, and opened it in November 1989, where it has stood proudly ever since.
It was renamed St Mary's By the Sea, to avoid confusion with the third Catholic St Mary's Church which built in 1991 and located in nearby Endeavour Street…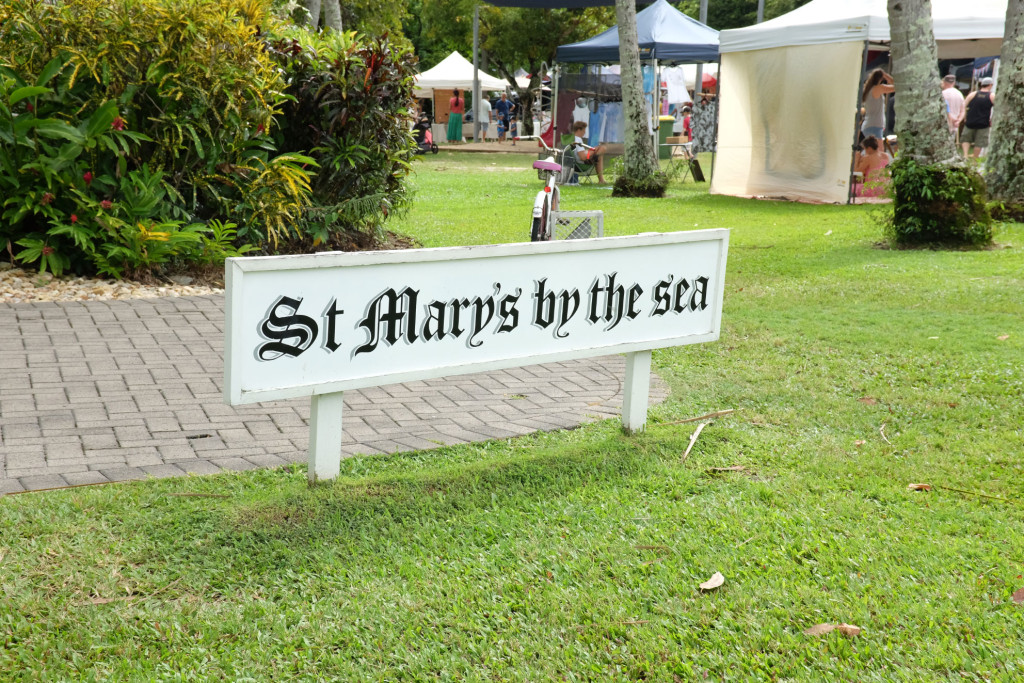 Reading through the history, I have realised that when I first came up to this tropical town back in the 80s, St Mary's by the Sea was still located in it's original location.
But looking at it now, all these years later, it looks like it has always been nestled in the palm trees in this picturesque spot…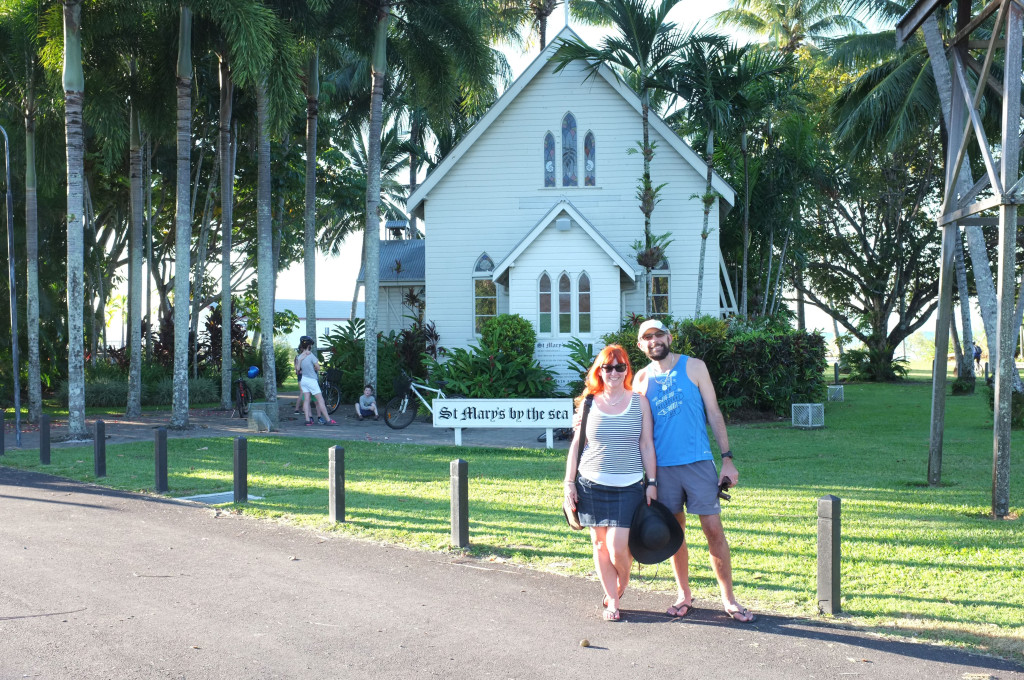 Have you seen St Mary's By the Sea…perhaps even got married there? Share your story in the comments below as I would love to know!