When we drove down to Cairns earlier in the week, we decided on impulse to check out Cairns Zoom and Wildlife Dome.
It is located right in the heart of Cairns…right on top of the Reef Hotel Casino!
To enter, you go into the casino, and catch the lift up to the roof, where you enter a far different world from the bright lights and gaming machines below.
There are two parts to the Dome…there is Zoom part which includes the dome-climb, Pirate Climb, Commando Rope Climb and Slacklining.
We weren't dressed appropriately so had to forgo these activities, although after watching everyone having a ball above us, I would have loved to have given it all a go.
My husband…not so much…heights aren't his thing.
The second part to the Dome is the wildlife experience…although not a huge area, you can still see some of the wildlife which is native to Far North Queensland.
And this is not a zoo full of cages…there are birds that are able to move freely…including Tawny Frogmouths….can you spot them?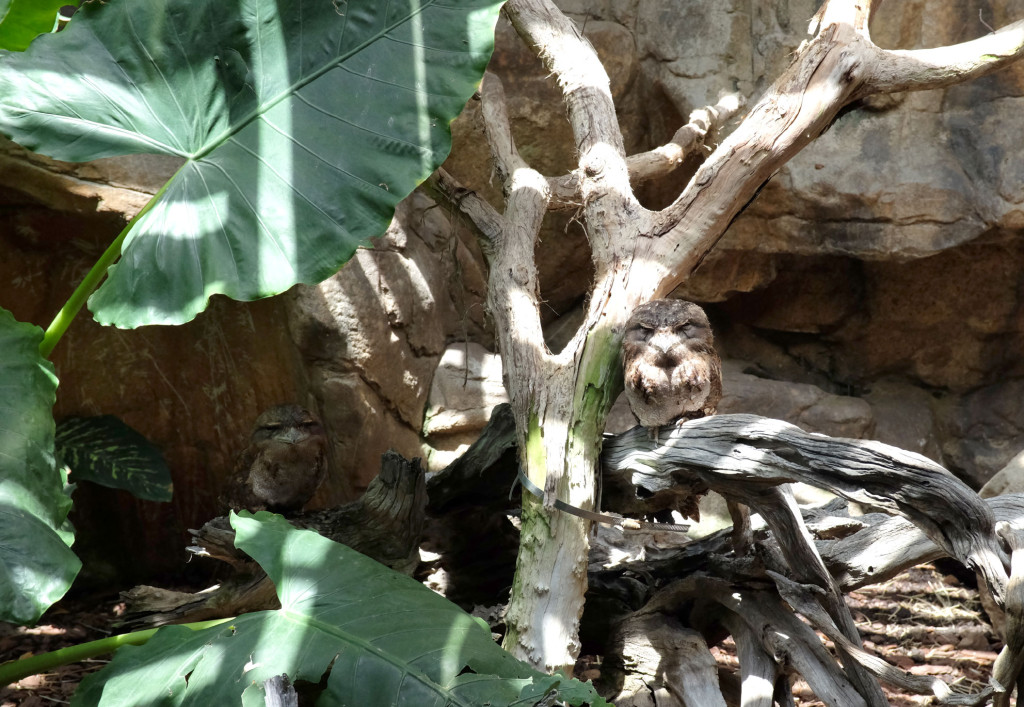 And this gorgeous albino Kookaburra appropriately called Snowy….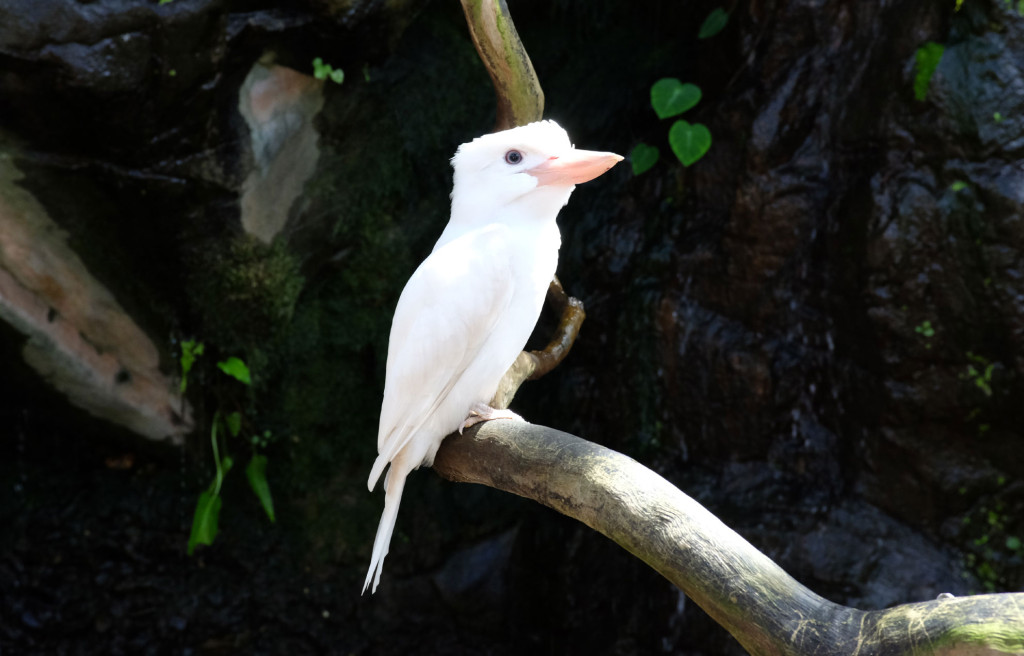 But some animals are safely tucked away more for our sake then theirs…including Goliath.who is a huge Estuarine (or as they are sometimes known as Saltwater) Crocodile and not something you would want to get too close to…he would eat you in a flash!
If your nerves can take it, you can zip line right over the top of him…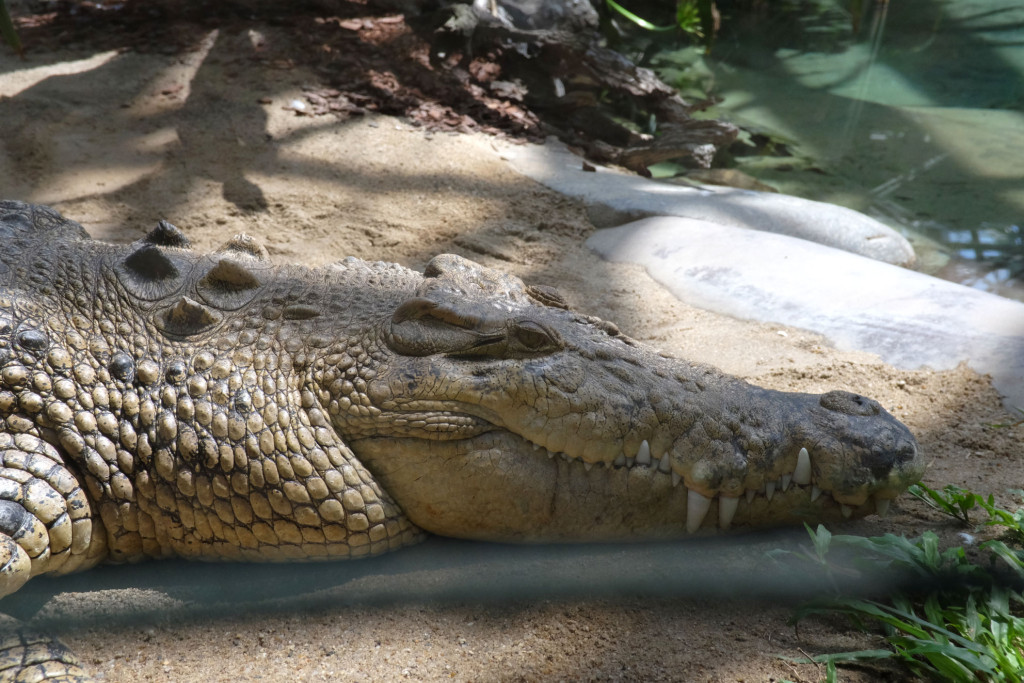 There are various shows and presentations during the day…we timed our visit for the 11am Reptile Show…we got to get close to a snake and a small Freshwater Croc.
This type of croc isn't as aggressive as a Saltie, but can still give you a nasty bite…hence the tape around his snout…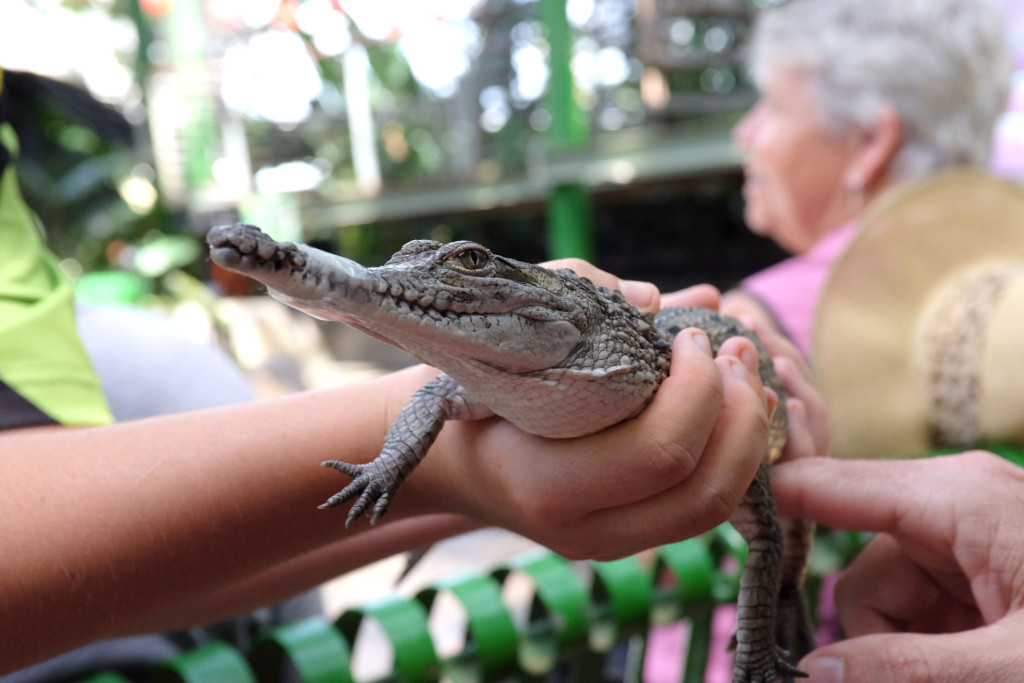 Lastly, because I couldn't resist….we both had a cuddle and photo taken with a koala called Nellie…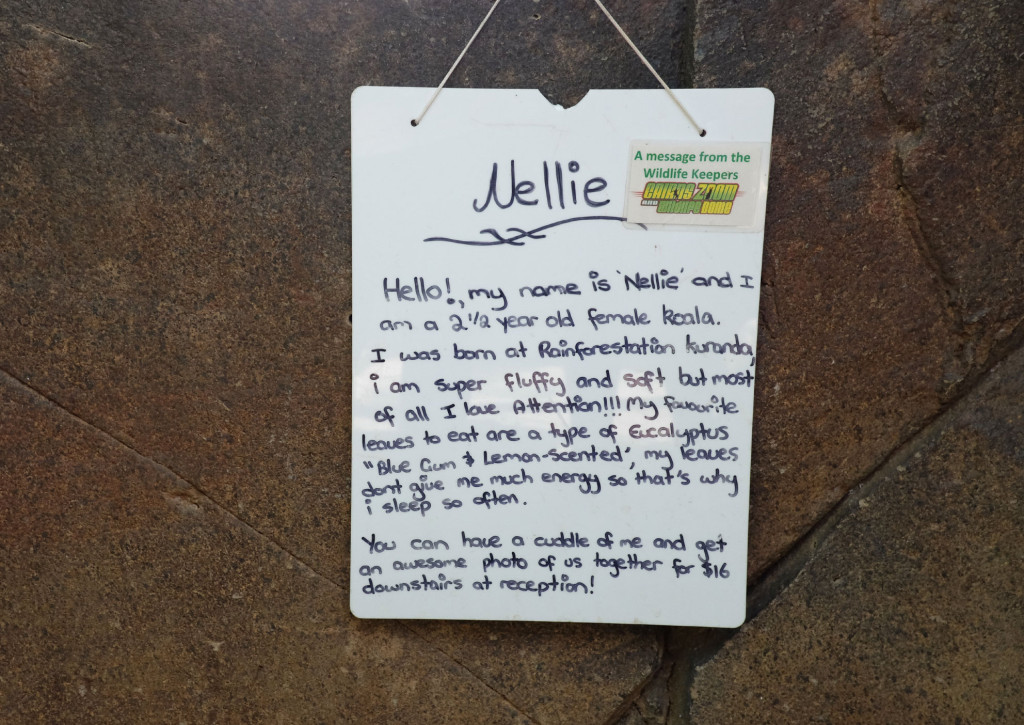 Definitely not the best picture of me but Nellie is just so adorable…and please note that Cairns Zoom is very strict with how animals are handled so Nellie was not under any stress…however, she did rather like my necklace….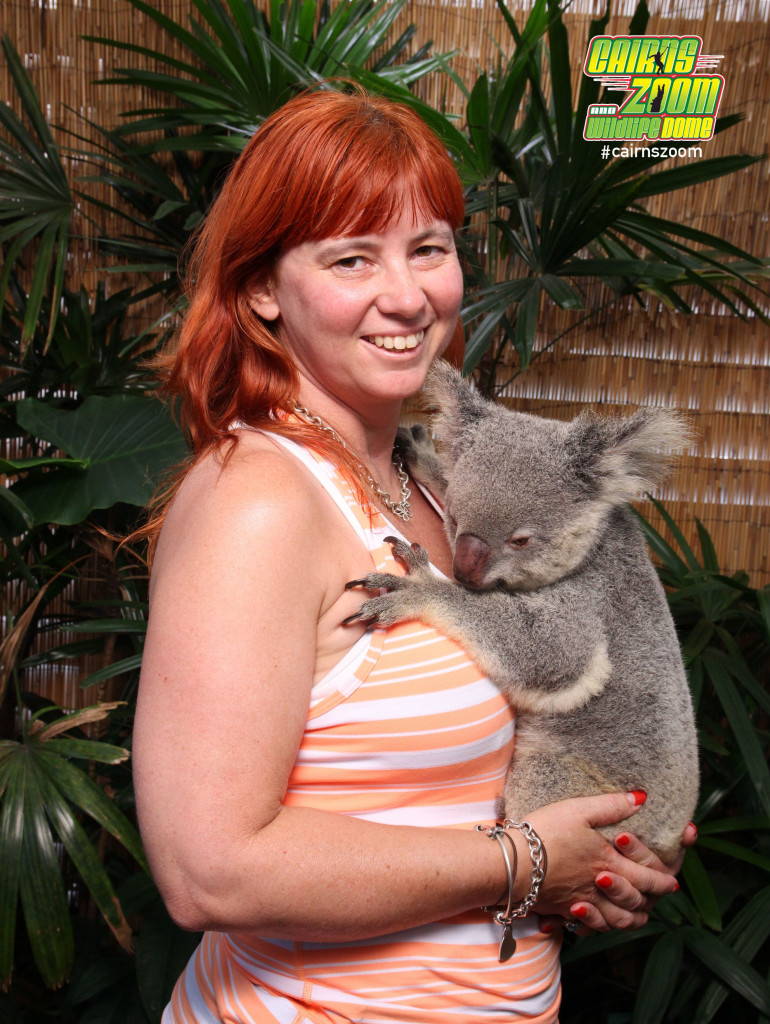 This place is perfect if you are on limited time, and want to get up close and personal to some of Australia's finest animals….cute through to downright dangerous.
Or if you have a head for heights and adventure, you could easily spend a few hours zipping above and testing your climbing skills…or maybe wearing out the kids!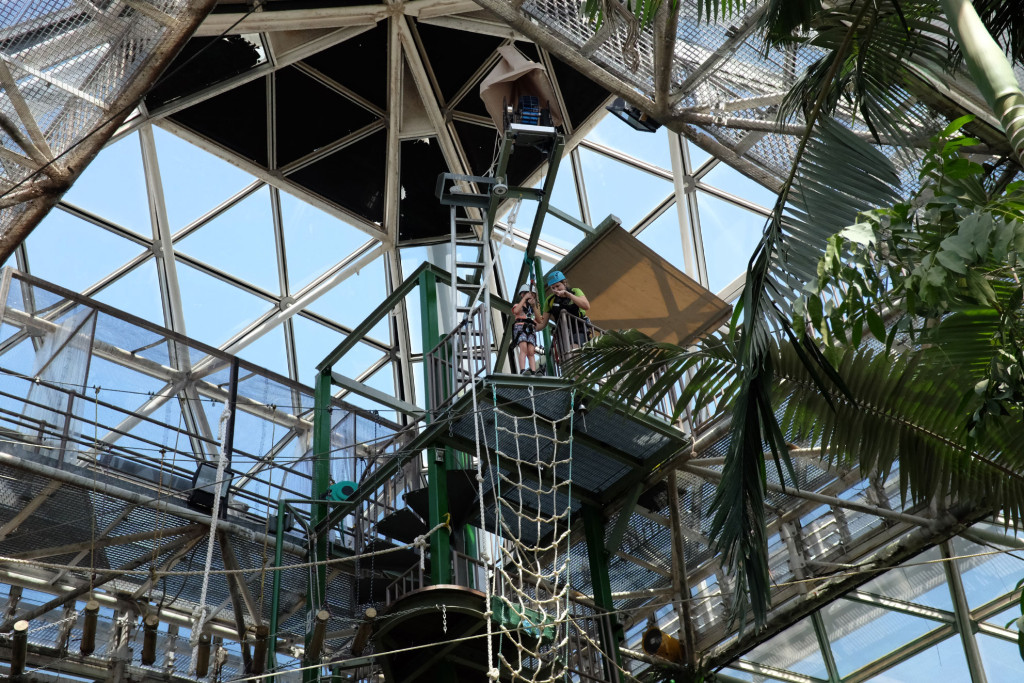 Cairns Zoom and Wildlife Dome is located on top of the Reef Hotel Casino….entry to the Casino lobby is via either Abbott or Wharf Street.